A legislative employee places a mat outside the building on the first day of the 81st session of the Legislature in Carson City on Monday, Feb. 1, 2021. (David Calvert/The Nevada Independent)
HIV is not a crime — It's time to modernize Nevada's HIV laws
April 10th, 2021 - 2:00am
It may surprise many that in 2021, Nevada – a state known for its progressive policies and politics and a state that has led the country in civil rights advocacy – still continues to criminalize certain behaviors on the basis of a person's HIV status. This, despite the fact that these laws are outdated and out of sync with science and what we know about the transmission of HIV; they are discriminatory because they target and impact certain populations more likely to be living with the virus; and they are ineffective at preventing the spread of the virus because they may discourage people from getting tested. The bottom line? Laws that criminalize otherwise legal behavior or increase penalties for criminal behavior based on a person's HIV status are harmful to both individuals and public health.
Despite Nevada's progressive orientation, the state and 33 others have HIV-specific criminal statutes. Fortunately, Nevadans are now working to break with these precedents with the introduction of Senate Bill 275 in the 2021 legislative session. The bill allows Nevada to join a growing national movement to reform these discriminatory laws.
Support for modernizing Nevada's HIV laws is broad and includes Nevada's leading public health experts and civil rights organizations. With the lead of the Nevada HIV Modernization Coalition, we are taking steps toward treating HIV as a public health issue, instead of treating people living with HIV as criminals. As the movement to modernize Nevada's laws garners growing public support, the reasons behind the advocacy efforts deserve repeating.
First and foremost, Nevada's current laws have not kept up with science. Today, because of modern science, we know how to eliminate the risk of transmission through treatment for people living with HIV and prevention medications like PrEP and PEP for people who are HIV-negative. Science has proven the virus cannot be transmitted by biting, spitting, having sex with a condom, and having sex while taking medication that makes the virus "undetectable" — meaning the viral load is so low that it cannot be transmitted to another person. Current HIV laws don't reflect that reality.
Additionally, Nevada HIV laws are ineffective in preventing the spread of HIV and ending the epidemic because they discourage testing, treatment and disclosure. Public health experts agree: not only do these laws fail to prevent the spread of HIV, they are obstacles to ending the HIV epidemic.
These laws are discriminatory because they unfairly target people because of their HIV status. They criminalize a person's HIV status, rather than their actions. The laws don't require a person to actually transmit HIV or to have any intent to transmit HIV, nor do they require there to be any actual risk of transmission.
The laws also disproportionately impact certain communities who are more likely to be living with the virus, including LGBTQ+ people, Black and Latinx people, transgender women, and sex workers – populations that already face significant discrimination in our justice system.
The fight to change Nevada's outdated and ineffective HIV criminal laws began in 2019 when the Legislature passed Senate Bill 284 by Sen. David Parks, which created a governor-appointed Advisory Task Force on HIV Exposure Criminalization. Based on the task force's findings, the HIV Modernization Task Force recommends the following changes to Nevada's HIV criminal laws:
Make intentional conduct that may transmit HIV a misdemeanor instead of a felony and move the statute from the penal code to the public health code. The HIV epidemic is a public health crisis, not a criminal matter, and requires a public health approach rather than a criminal one. This would align the state's treatment of HIV with that of other communicable diseases.
Amend outdated laws that currently criminalize behaviors such as biting and spitting, even though HIV cannot be transmitted through saliva. These laws completely disregard science and are unnecessarily redundant — assault and battery are already crimes. It's extremely unfair to subject someone to extra punishment simply because they are living with HIV, when the conduct in question has no chance of transmitting HIV.
Repeal laws that require people arrested for certain crimes and people who are incarcerated to be tested for HIV. These statutes are unnecessary violations of privacy and can lead to excessive punishment for people living with HIV based on fear and stigma instead of science and public safety. Instead, a statute should be added to the public health code allowing incarcerated Nevadans to get tested for all STDs/STIs, thereby promoting the proven public health strategy of testing without exclusively singling out HIV.
Repeal NRS 201.358, which currently makes it a felony for people living with HIV to engage in sex work. It is already a misdemeanor for people to engage in illegal sex work in the state of Nevada (NRS 201.354). Imposing a sentence enhancement specifically on people living with HIV — when one does not exist for any other communicable disease — is both excessive and discriminatory.
The time to modernize Nevada's HIV criminal laws is now. We can end the HIV epidemic in Nevada if we use proven prevention methods and modernize our HIV laws to create an environment in which all people want and have access to HIV testing, treatment, and other prevention options — not one that criminalizes people based on their status. HIV is not a crime. Nevada laws should reflect that.
André C. Wade is state director for Silver State Equality. State Sen. Dallas Harris represents Senate District 11.
Please join us for
IndieTalks: The rise of nonpartisans in Nevada
Tuesday | May 25, 2021 | 5:00 p.m.
Thank you to our sponsors and host venue: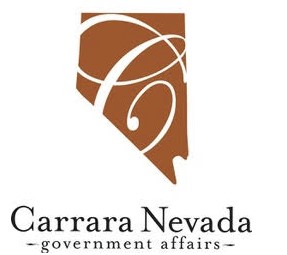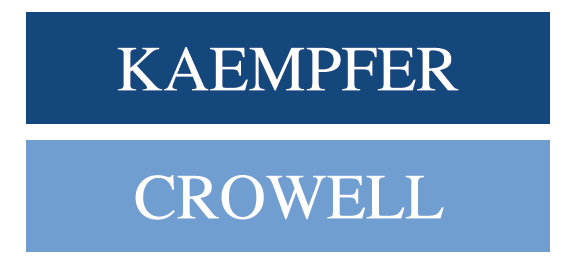 Comment Policy (updated 4/20/2021): Please keep your comments civil. We reserve the right to delete comments or ban users who engage in personal attacks, use an excess of profanity, make verifiably false statements or are otherwise nasty. Comments that contain links must be approved by admin.