Hope for 2023 and beyond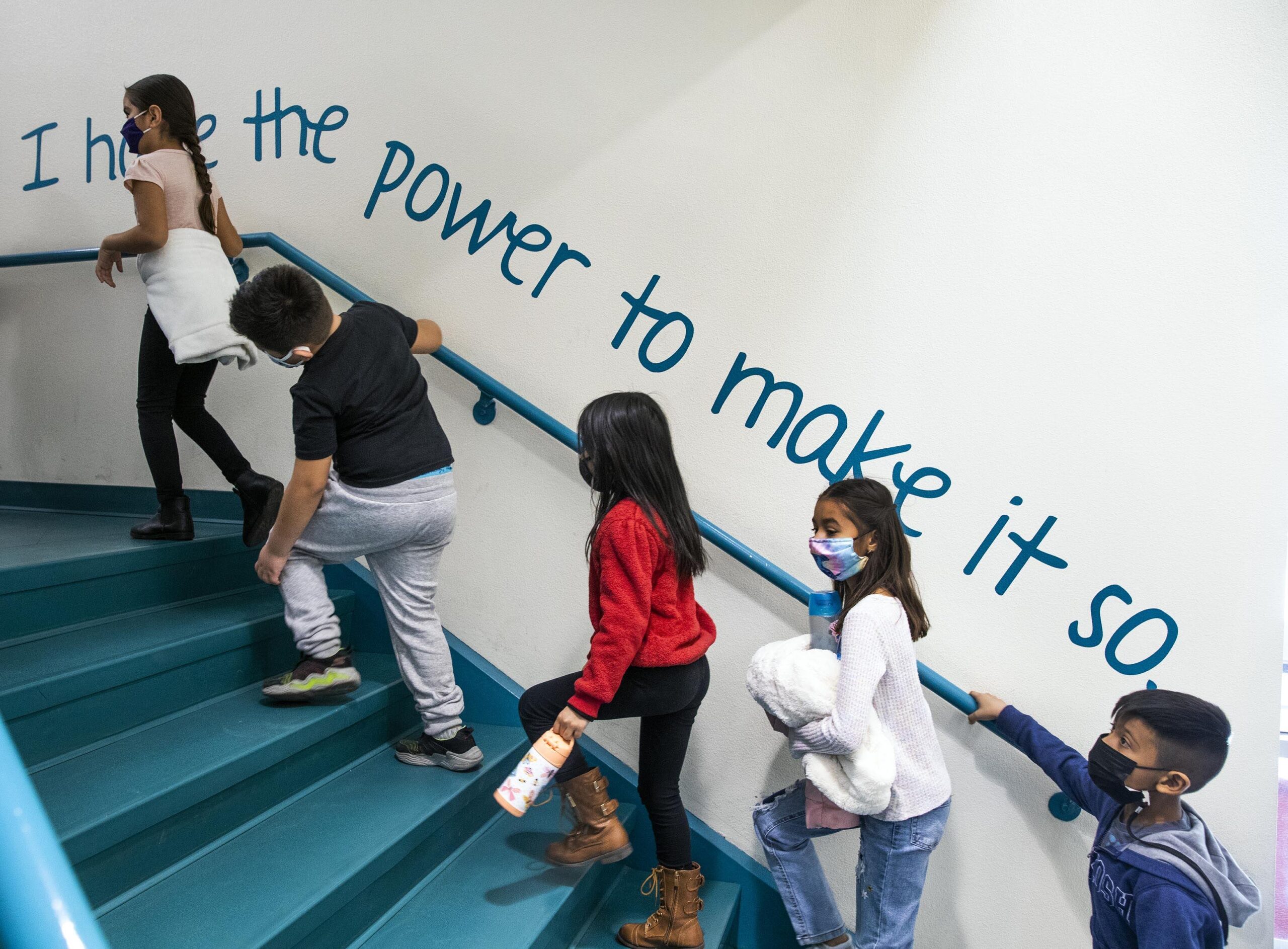 In 2022, I enjoyed several personal and professional opportunities and achievements. But as I reflect on the year, I find the highlight was the opportunity to speak to the graduating 5th grade class at a Title I public elementary school in Northern Nevada.
Fifth grade is a pivotal year in a child's growth and development. For many students in Nevada, this is the last year of elementary school. What students have learned and experienced by that point will frame how they see themselves and the world they live in as they become adolescents and establish the trajectory of their growth and development in middle school and high school.
The 2022 5th grade cohort is a particularly special group because they have experienced so much adversity during their time in elementary school, including but not limited to a worldwide pandemic, social unrest, racial tensions, intense political extremism, expanding culture wars, rising gun violence in schools, extraordinary weather events arising out of climate change, economic uncertainty, growing food insecurity and threats to peace because of global conflicts and wars. These fifth graders, many of whom are considered "at-risk" because of their socio-economic backgrounds, races and immigration status, have had to demonstrate an extraordinary quality of resilience to simply show up to school.
During last year's campaign season, I did not hear any political leaders from any party talk about the pressing issues of our day with these students in mind. Even stalwart advocates for education retreated to typical talking points for how to improve Nevada's failing system for delivering education without meaningfully connecting those points to the lived experiences of the students and families they hope to help with their proposals.
Nevertheless, the heroic work of teachers and school staff over the past few years has been a grounding force in the lives of these students as they have continued to grow into thoughtful, responsible, considerate young leaders. Our teachers should feel proud of what they have accomplished in the midst of such great adversity. The data will never tell the whole story of all that these teachers and resilient students have accomplished.
The first words in my commencement speech were directed toward the teachers as I encouraged the students to loudly shout, "Thank you for teaching me!" The students under their care did not just grow in their ability to read, write and do math, but also in analyzing and understanding the world around them, in asking questions, and in contemplating why the world is the way it is. These teachers and students grew into a community of members that deeply care for one another as they experienced so much together.
Looking to the right and to the left at the crowd of students, parents, and teachers, I saw a richly diverse community representing different cultures, families and backgrounds. In the faces of this multicultural community, I could see the makings of a future shaped by what its members will become.
The broad theme of my remarks to the students was success. All of us want to see students be successful in school and in life. But what is success? What does that mean? What does it look like?
When I was in 5th grade, success was simply about surviving. Success was my mom having one or two jobs so that we could have food on the table and a roof over our head. Success was the welfare check coming on time so we could get groceries. Success was being able to pay most of our bills every month. Success was not being yelled at. Success was not being abused by the men my mom would date and live with. Success was going to school and seeing my friends. Success was the smile on a teacher's face when I did a good job on a quiz or a test. Success was that feeling that I was special when someone told me they loved me and believed in me.
Besides surviving, my fifth-grade self used to believe that I had to have some special talent, do something really great, be really smart, get really lucky or know someone really famous in order to be successful. I used to think that success was doing or being something to make people like me. The more people liked me, the more successful I thought I would be.
Many of the 5th graders I spoke to on the day of my speech related to my former limited perspective on success. However, I cautioned them that these ideas of what it means to become a "success" was a major cause of suffering when I got into middle school and high school. When my mother decided she liked her boyfriend who abused me more than she liked me, I left home to live on the streets and find friends who would like me. When it still seemed like no one cared for me no matter what I did – good or bad – I lost hope and became angry, bitter and alone. I dropped out of school. I fought everyone and everything. Eventually, at 17, I was arrested for possessing a gun.
Fortunately, rather than send me to jail, the judges, counselors and teachers in my life determined that I needed a family. I was placed into one that showed me unconditional love. Today, because of the grace given to me by the court and because of the love I was shown by this family and by my teachers, I became what some might call successful.
· I attended UNR where I graduated with high honors.
· I attended and graduated law school at the University of Oregon.
· I passed the Bar Exam and was licensed to practice law in state and federal courts in Nevada and California.
· I have now served in the community for the past 20 years as a lawyer and community leader, helping people in many ways and in various capacities.
· I have been married to the same woman for 29 years and I have raised two children, one who graduated college last year and one who has just started her first year of college.
But these things in themselves don't make me "successful." I explained to the 5th grade students I met last year that I am successful – that is, I am valued and loved – not because of the things I have done or accomplished, but simply because of who I am. Stated another way, we all have dignity and worth because we are human beings.
From a Christian perspective, human dignity originates from God and is of God because we are made in God's own image and likeness (Gn 1:26-27). Our lives are sacred because we are a direct reflection of who and what God is like. This dignity is not based on any human quality, legal mandate, or individual merit or accomplishment. Our dignity is inalienable — that means it is an essential part of every one of us and is an intrinsic quality that can never be taken away.
I asked the students, "Do you believe you are loved and valued just as you are today?" It was clear many did not. Looking around at the outdoor sports field filled with family, friends, teachers and staff, I explained to the students that their friends, their loved ones, and their teachers were there to deliver one essential message, "You are valued, and you are loved."
And with that, I invited the students to shout with me, "I am valued. I am loved. Just the way I am. I am valued! I am loved!" I told the students if they believed what they just shouted, they would be successful.
One student objected, "But, Jason, I don't feel successful. I don't feel valued and loved. What do I do?" I responded that not all truth can be felt. Gravity isn't felt. It is a fact. "Stand up," I said to the students. "Feel that? No? Does that mean gravity isn't real?"
"In this same way," I explained, "When you go home and look in the mirror, even if you don't always feel it, I want you to remember that you are valued and loved just the way you are."
It also is important, I said, that students seek to live out the truth they know. But a student asked, "How do I do that? I am not talented. Everyone is better at everything. Heck, I am not even a very good student. There is nothing I do well."
"Well," I responded, "What you say may be true. But the fact that you are valued and loved has nothing to do with comparing yourself with others. Further, the fact that you are valued and loved does not have anything to do with what you can't do. Living out the truth of who you are is simply focusing on what you can do." 
What can a 5th grade student do? What is within control?
First, students can decide that they want to continue to grow and learn. Students only stop growing and learning the day they decide they have learned enough, grown enough. All of life is an education — or can be.
Second, students can make promises and keep their promises. Everyone has the ability to do what they say they are going to do.
Third, students can control what they say. Words matter. We have 100 percent control over every word that comes out of our mouth. We can say words that bring encouragement and support life or we can say words that are cynical and bring death. We can lift ourselves and others up, or we can bring ourselves and others down.
Fourth, students can control their attitude. We have the power to decide whether we are going to have a positive or negative attitude. We can decide whether we are going to be grateful for what we have or bitter about what we don't have.
Fifth, students can work. Even if we have little to no talent, we can work. I live in a world where there are a lot of attorneys who are smarter than me, but I have always known that I could match up to them and do good work for my clients because I know that I can simply outwork them. How hard we work is always in our control. While "peer pressure" is real and difficult to overcome, we always have the ability to choose our own path. Every choice a student makes has a consequence. We should seek to make choices that are consistent with who we are and what we want to become. Our decisions – big and small – will determine our destiny.
Sixth, students can take responsibility. We all are going to make mistakes in life. Everyone does. The difference between living a successful life and not living a successful life is whether we take responsibility for what we say and what we do. This is called accountability.
Seventh, we can serve. Dr. Martin Luther King, whose life work we recently celebrated, said it best when he said, "Everybody can be great … because anybody can serve. You don't have to have a college degree to serve. You don't have to make your subject and verb agree to serve. You only need a heart full of grace. A soul generated by love."
Finally, students can love. Every human being has been given the capacity to love. Love is a lot of things to a lot of people, but who we love and how we love is within our control. If we live our lives doing our best to love and serve others, we will have no regrets in life.
As I reflect on the words I shared with those 5th graders last summer, I find I am looking forward to all 2023 has in store for us all, dear reader. We have overcome a lot together these past few years, and we surely face a lot of challenges in the years to come. There is a lot to be cynical about in the world we live in today, but our shared dignity and values provide a basis for hope that we can rise to the challenges of our time.
And if we fail, from time to time, I am confident there is a cohort of resilient 5th grade graduates who can help lead the way.
Jason D. Guinasso is the managing partner of law firm Hutchison & Steffen's office in Reno. He is a litigator and trial attorney who also maintains an appellate practice, which includes petitions for judicial review of administrative decisions, extraordinary writs, and appeals to the Nevada Supreme Court. He also is legal counsel for the Reno/Fernley Crisis Pregnancy Center and an associate pastor at Ministerio Palabra de Vida where he serves a diverse multicultural church.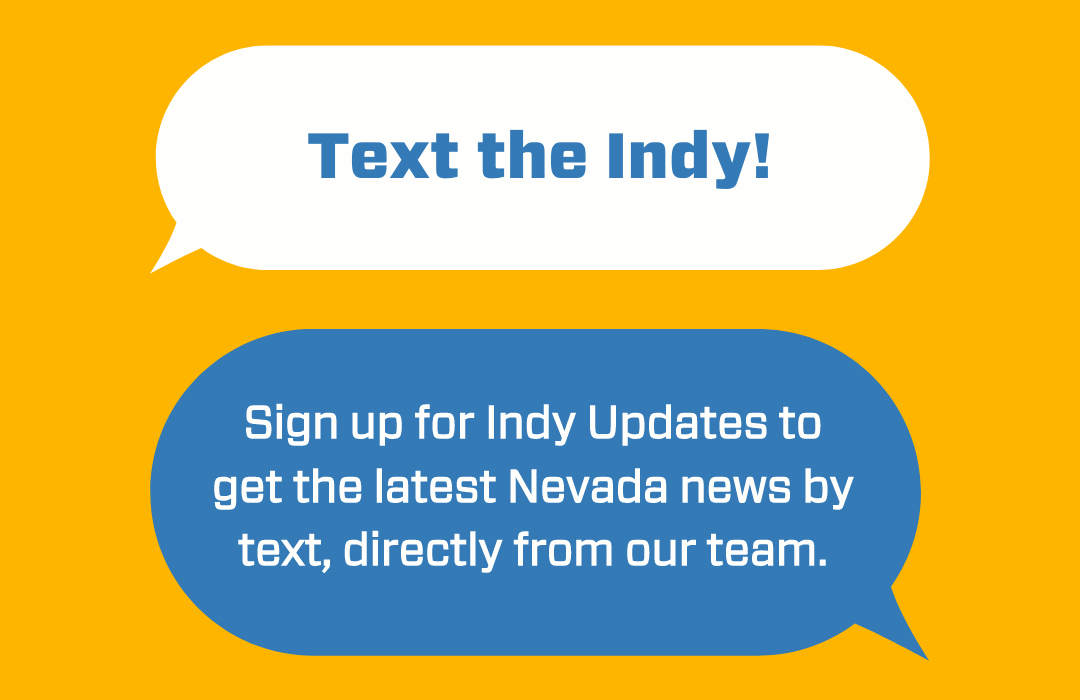 Featured Videos
Comment Policy (updated 4/20/2021): Please keep your comments civil. We reserve the right to delete comments or ban users who engage in personal attacks, use an excess of profanity, make verifiably false statements or are otherwise nasty. Comments that contain links must be approved by admin.