Horse-car accidents in Reno call for safety measures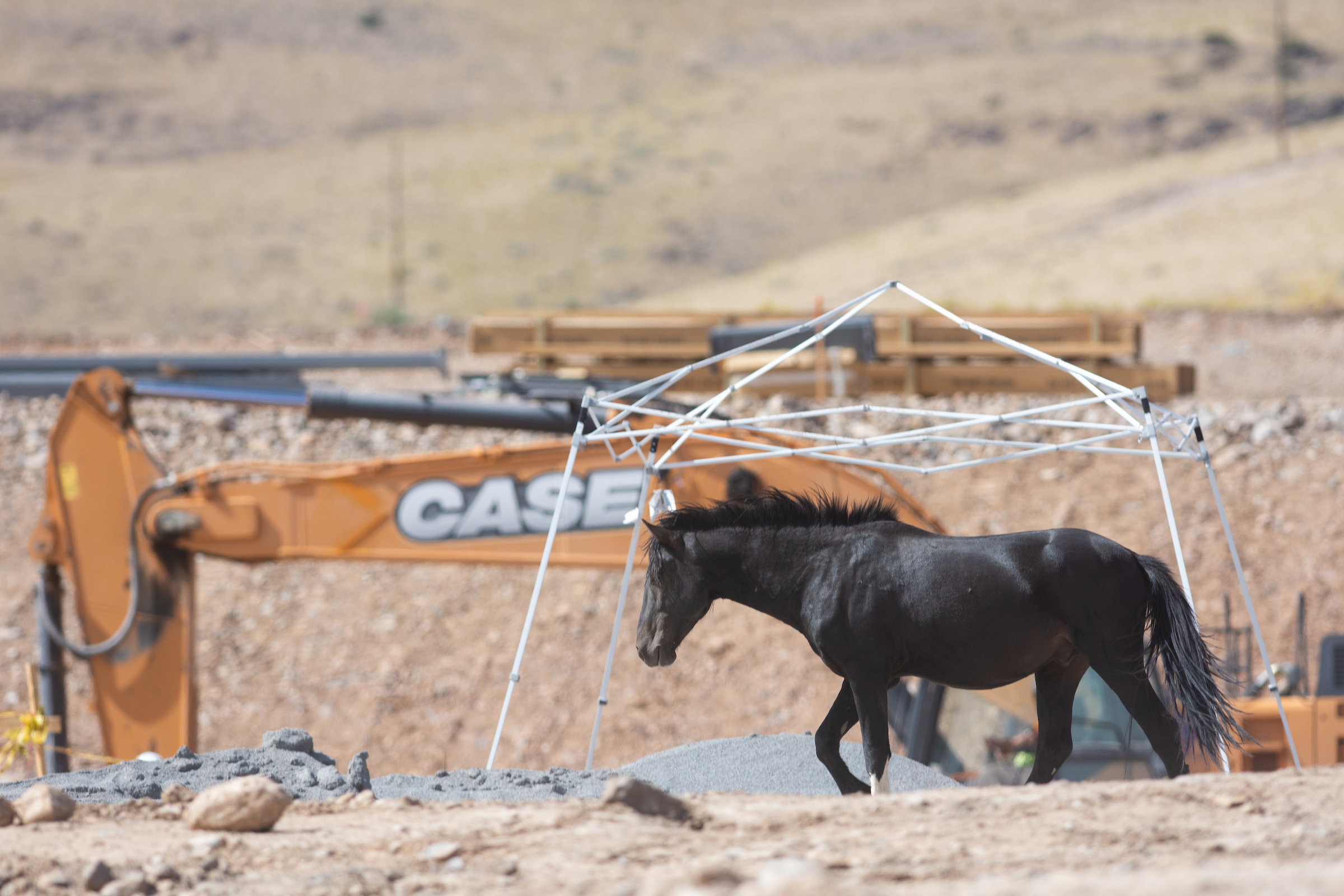 We have a serious safety issue here in South Reno. Wild horses from the Virginia Range have periodically roamed the Geiger Grade area since it first started being developed, but the region has in recent years seen fast growth and a corresponding rapid increase in density of human activity with the addition of thousands of homes, apartments and businesses — plus new major thoroughfares such as Veterans Parkway. A negative consequence of this growth and activity has been a rise in horse-car accidents.
The number of occurrences has increased dramatically over the past 10 years. Just since the beginning of October, 13 such accidents have happened. Nine horses have died. Many vehicles have been damaged or totaled. Fortunately, no humans have been killed — yet. We need greater public awareness so more support can be directed to implementing safety measures. 
On December 15, residents of Ward 2 in Reno held a neighborhood advisory board meeting led by Councilwoman Naomi Duerr to discuss safety measures to help stop horse-car interactions. Reasons for the increase were discussed at length, including: a dramatic increase in the number of people living in the area; more people traveling through the area on Veterans Parkway as a north-south alternative to I-580; more vehicles traveling Geiger Grade in general; encroachment by new housing developments on the traditional feeding grounds of the Virginia Range herd; the planting of large swaths of grass alongside and in the medians of roadways in the Curti/Damonte Ranch areas; inadequate or broken street lighting; speeding drivers, despite the lowering of speed limits on Rio Wrangler Parkway and Steamboat Parkway; and horses gaining access to streets and roads through gaps in the fencing and cattle guard system.
Numerous possible solutions were then proposed. The first priority, in my opinion, should be to block horse access to streets and roads through the funding, fixing and installation of additional fencing and cattle guards. The need is especially great in the area known as the Geiger Grade Funnel — its borders being Vintage by Steamboat apartments, Toll Road, and Geiger Grade across to Kenneth Ave. in the Foothills. If we can block horses from entering roadways in the first place, drivers won't be at risk to hit them. The horses will stay safe in the hills.
The consensus from the ward meeting was that it was not one group's or person's responsibility to deal with the problem, but the responsibility of all city, county and state officials and agencies, wild horse advocacy groups (who are already in year three of fertility control efforts to address horse population numbers) and the general public, all working together to ensure that safety measures are funded and implemented.
Another multi-agency meeting will be held on this issue in January 2022, followed by a public workshop to address concerns. I ask that the agencies already involved continue their efforts to ensure the safety of our fellow citizens and the horses of the Virginia Range. I and other members of the community are willing to donate money to fund the fixes. When something as simple as a fence can make the difference between life and death, it seems prudent to make it an urgent priority.
Donna Friebert is a retired teacher who has lived in Reno for two years.
Comment Policy (updated 4/20/2021): Please keep your comments civil. We reserve the right to delete comments or ban users who engage in personal attacks, use an excess of profanity, make verifiably false statements or are otherwise nasty. Comments that contain links must be approved by admin.