House advances deal to avert debt crisis with all Nevadans supporting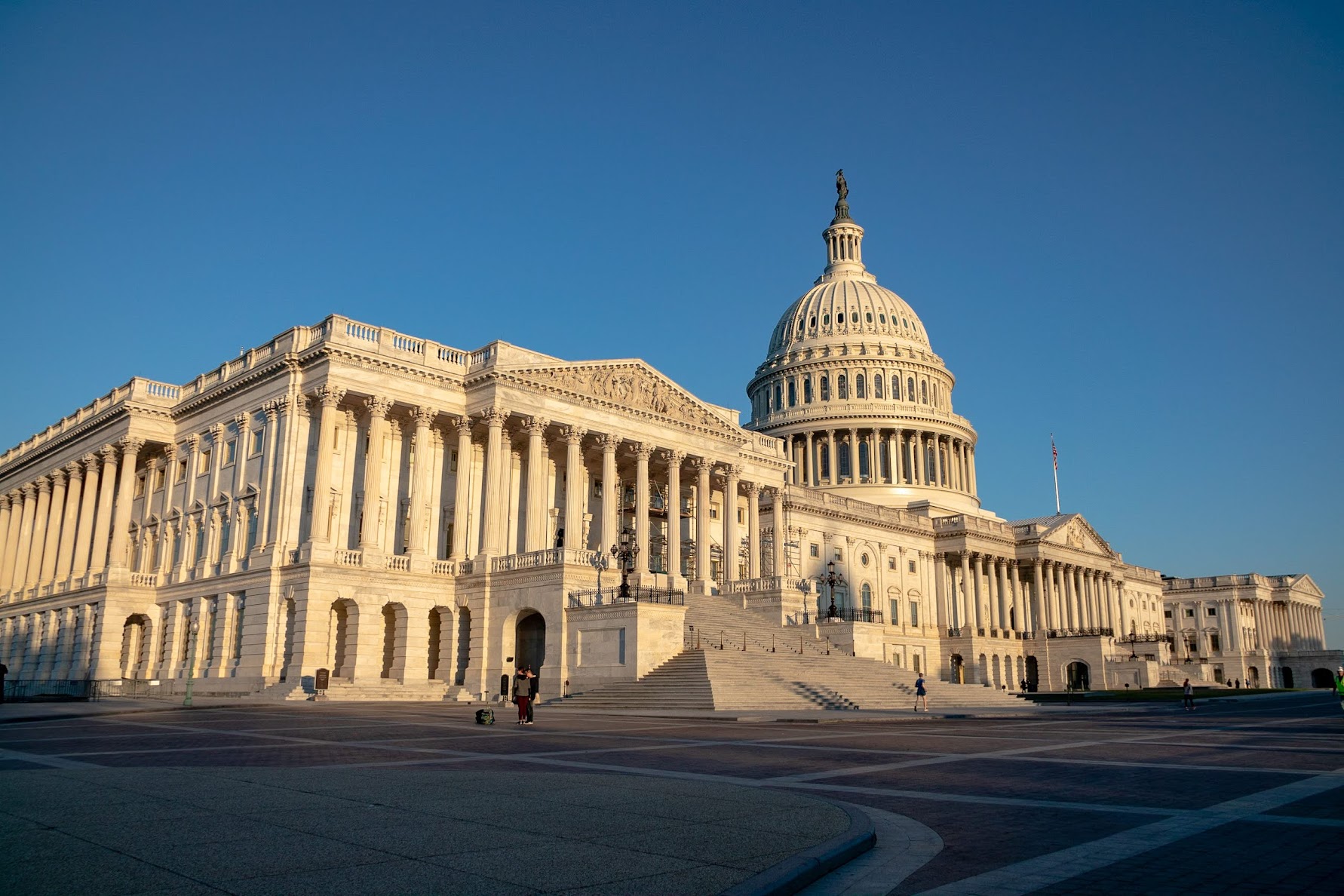 The House of Representatives passed a debt limit deal Wednesday night, with Nevada's four members voting for the agreement negotiated between President Joe Biden and Speaker Kevin McCarthy (R-CA).
The Fiscal Responsibility Act passed 314-11, buoyed ultimately by the strength of the political middle.
The deal will now advance to the Senate, which is expected to vote later this week or duing the weekend.
After weeks of talks, Biden and McCarthy's negotiators formed a package centered around spending caps, student debt and new work requirements while leaving signature Democratic legislative victories from the prior congressional session untouched. The deal has drawn begrudging support from the majority of both parties — a hallmark of any bipartisan compromise — with 71 defections among hardline Republicans and 46 from progressive Democrats.
The bill suspends the debt ceiling until January 2025, a major relief to Biden, who, if the bill becomes law, will not have to engage in another protracted debt limit fight before the election. In exchange, Democrats acquiesced to Republican demands for spending caps, though the ultimate toplines are not as regressive as Republicans initially demanded in their Limit, Save, Grow Act, which passed the House in late April.
Republicans' initial demand was to pare discretionary spending — nonmilitary, Medicare or Social Security — back to fiscal year 2022 levels. The deal McCarthy and Biden worked out sets discretionary spending at fiscal year 2023 level for this year and permits 1 percent growth for fiscal year 2025.
Veterans' spending will meet Biden's budget request of a 6 percent increase. Defense spending will also be authorized at Biden's requested level of a 3.3 percent increase, a smaller growth rate than Republicans wanted.
Democrats tout both the spending caps — which last for two years as opposed to the 10 that Republicans wanted — and the preservation of the climate provisions of the Inflation Reduction Act as wins for Biden, given that Republicans sought much more than they received.
"It's an agreement that not only prevents the first-ever default in this country, but it will protect our hard-earned and historic economic recovery," White House Press Secretary Karine Jean-Pierre said. "It will protect our legislative achievements, including the legislation that is creating good jobs in this country. And it's protecting critical programs that millions of Americans count on."
Republicans also notched some legislative victories, including new work requirements on the Supplemental Nutrition Assistance Program and the Temporary Assistance for Needy Families Program. Adults between the ages of 50 and 54 will, over the course of a three-year phase-in, need to provide evidence of work or a training program in order to receive food stamps.
But the agreement also protects veterans, individuals experiencing homelessness and people who were in foster care from work requirements. While the provision was lambasted by Democrats and progressive advocates, a last-minute score from the Congressional Budget Office projects that the new inclusions would actually increase the number of monthly SNAP beneficiaries.
The debt deal also incorporates some aspects of Republican permitting reform bills, which were embraced by Rep. Mark Amodei (R-NV) — it requires environmental reviews to be completed within two years, and permits a natural gas pipeline from West Virginia to Virginia, a victory for Sen. Joe Manchin (D-WV) and a frustration for Virginia Democrats.
In addition, the bill rescinds $20 billion of the $80 billion that Democrats had appropriated for Internal Revenue Service modernization in the Inflation Reduction Act, though Democrats say they can use these diverted funds to other areas of the budget. The bill also claws back $30 billion in unspent COVID funds, though studies of long COVID and vaccine research are protected, and officially ends the student loan repayment pause by the end of August; that was set to expire anyway.
​​
The bill also institutes a 1 percent spending cut if Congress does not pass each of the 12 appropriations bills on time — something that has not occurred in years — or passes a continuing resolution on spending, which funds the government at existing levels. Congress can also break the spending caps through supplemental appropriations, which authorize emergency spending and which Senate Armed Services Chair Jack Reed (D-RI) has already floated for new spending on Ukraine.
McCarthy said the agreement represents the most comprehensive spending cut in recent memory.
"No other debt limit increase in the past decade has accomplished these three things: reduces overall spending, reduces non-defense spending, and reduces the deficit," McCarthy wrote in a Wall Street Journal op-ed.
Rep. Susie Lee (D-NV), a member of the bipartisan Problem Solvers Caucus, said though she had issues with the bill, she voted for it to be the adult in the room and avoid default.
"I have major reservations about the environmental end of things," she said in an interview Wednesday afternoon. "I have major reservations about the appropriations end of things. That's where I'm reluctant. But, eight million people losing their jobs, people losing their retirement savings, people finding it more expensive to buy a home or a car (if we default) ... all of those things far outweigh my reservations."
Rep. Steven Horsford (D-NV) ultimately voted yes on the bill, after being publicly undecided Tuesday. He was vocal within the Democratic caucus about his frustrations that Democrats negotiated at all, and met with administration officials at the White House on Tuesday to get greater clarity on the bill's provisions. Democratic leaders' initial strategy had been to demand a clean debt limit increase; Biden's calculus changed once Republicans coalesced around a debt limit bill.
"This is an unforced error that the extreme MAGA Republicans never should have put this country [and] our economy in," Horsford said in an interview Tuesday evening. "The livelihoods of millions of Americans are literally at stake because they simply can't get their way in a divided government."
Horsford called Republicans "un-American and unpatriotic" for using the debt limit as a bargaining chip in what should have been budget negotiations.
Amodei stuck with Republican leadership and voted for the bill. He had been consistently realistic in interviews after Republicans passed their April bill that the final agreement would be pared back, given that Democrats control the Senate and the White House.
In a statement, Amodei said the deal is a "major win" for the American people, especially compared to the alternatives of a default or a clean debt limit raise. He said his fellow Republicans who voted against the bill were not looking at the bigger picture and the fact that Republicans only control one branch of Congress. But he also defended himself from potential attacks from the right, saying recognizable conservatives voted for the bill and committing to using his post on the Appropriations committee to cut spending and reduce the national debt.
"Remember, the best way to get more spending cuts in the future is to elect a new president in 2024," Amodei said. "I know there will be conservative opposition to my vote. And before anyone attacks my conservative credentials, remember that members like Thomas Massie (R-KY) and Jim Jordan (R-OH) are also supporting this bill. Like me, these members realize that we cannot make perfect the enemy of good. I'd rather win by a field goal than not at all."
Rep. Dina Titus (D-NV) voted yes, saying she would not have been able to stomach a default and its devastation for Nevadans and for Las Vegas' post-pandemic recovery. And while she did not call for the abolition of the debt limit, she said the entire saga warrants considering its future.
"The debt limit is really an artificial thing we impose on ourselves," Titus said in an interview Wednesday night after the vote. "So I think we ought to take a hard look at it."
The bill now moves to the Senate, which is expected to incorporate an amendment process. If any amendments are adopted, the bill would then need to be passed by the House again and then signed by the president.
But there may not be enough time for any alterations — the Treasury has said it will run out of funds on Monday; if the bill is still in Senate limbo on Friday, the uncertainty could be enough to spook Wall Street and trigger a crash. But both Senate Majority Leader Chuck Schumer (D-NY) and Minority Leader Mitch McConnell (R-KY) support the bill, and Schumer has pledged to move quickly, noting there is "no margin for error."
The Senate will need to get to some combination of 60 votes without far-right fiscal hawks including Sens. Mike Lee (R-UT), Rand Paul (R-KY), Rick Scott (R-FL) and Mike Braun (R-IN), and progressives upset by work requirements and permitting pieces, including Sens. Bernie Sanders (I-VT), Ed Markey (D-MA) and Jeff Merkley (D-OR).
Neither Sens. Catherine Cortez Masto (D-NV) nor Jacky Rosen (D-NV) have indicated how they will vote.
The Nevada Independent is raising $200,000 by Dec. 31 to support coverage of the 2024 election.
Tax-deductible donations from readers like you fund this critical work.
If you give today,your donation will be matched dollar-for-dollar.
Give + Get Matched
Featured Videos