House GOP fails to pass bill to address family separation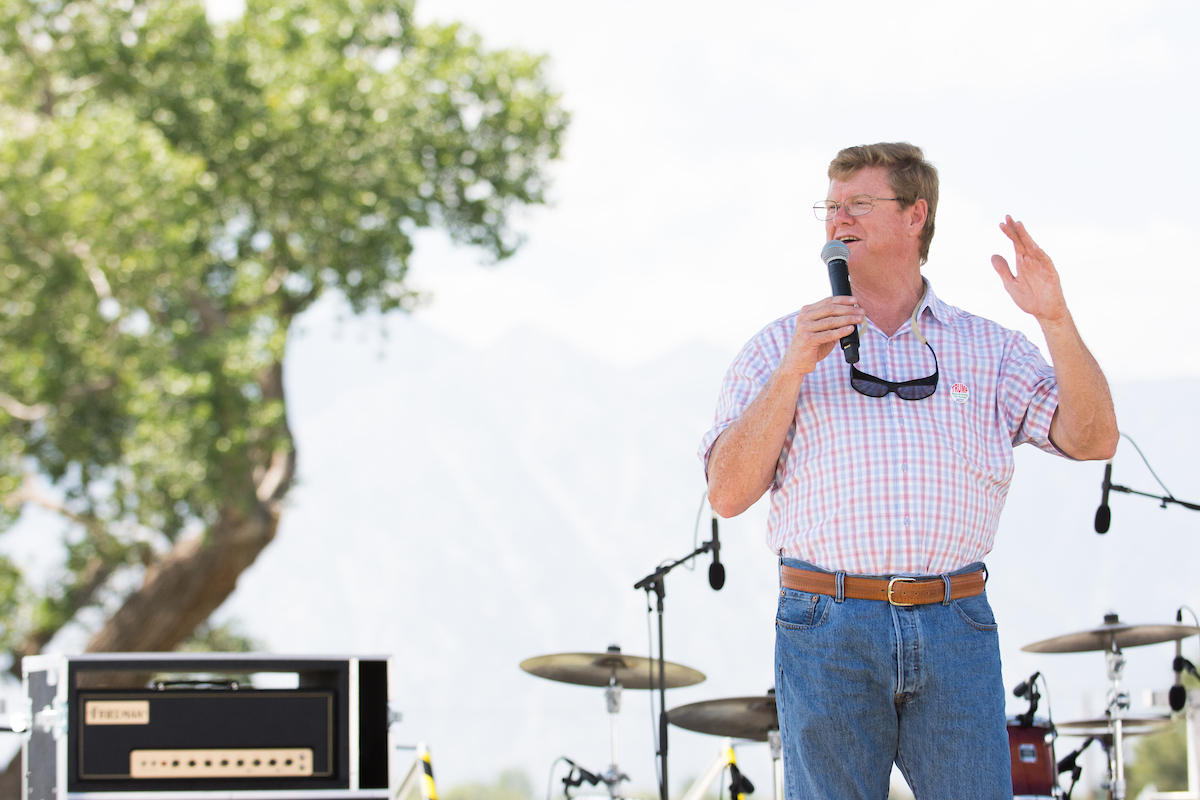 Nevada's Mark Amodei supported an immigration bill Thursday that he called imperfect, but ripped into his own leadership for "a new low in respect for a system and its members."
Amodei's vitriol stemmed from his disappointment with the process used to consider the measure, which did not allow for any input from most members, which he said led to a lackluster bill.
He added that evidence that the process was flawed and rushed was apparent when the House, in the measure that established the debate rules, had to include a provision fixing a typo that would have authorized nearly $25 billion for each fiscal year from 2018 through 2022 instead of nearly $25 billion total over a five-year period, according to Politico.
"Did anybody in the committee or leadership proof the bill?" Amodei asked. "The answer is obviously no; not a great way to run a railroad."
The House is expected to vote next week on a compromise bill negotiated with some moderates, conservatives, House GOP leaders and the White House. But its passage is also in question, as conservatives favored the Goodlatte bill, which drew more support than expected. House GOP leaders initially had planned to vote on the compromise measure Thursday, but put off consideration to try to whip up more support. 
Despite the measure's shortcomings, Amodei, Nevada's only House Republican, supported the bill—a conservative proposal sponsored by Rep. Bob Goodlatte, a Virginia Republican, which failed 231 to 193.
No Democrats voted for the proposal, including including Reps. Dina Titus, Jacky Rosen and Ruben Kihuen, who have all been critical of GOP immigration efforts.
Amodei said he supported the legislation because he had been pushing for Congress to act on immigration, and he felt that the need to act outweighed any issues he had with the Goodlatte proposal, including a provision requiring young undocumented immigrants known as DREAMers to re-apply for legal status every three years. He favored a more permanent fix.
"While this is not my first pick, second pick, third pick, I'm going to pick something over nothing," Amodei said after the vote.
Aside from the DREAMers provision, he praised language in the measure that would require employers to use a web-based system, known as E-Verify, to confirm the eligibility of their employees to work in the United States. E-Verify has come under criticism by the agriculture industry, which has a history of hiring undocumented workers.
"I'm not for open borders, I want border security," he said. He also supports keeping children with their parents when they cross the border illegally and believes that more funding to speed their adjudication could be provided if needed. 
Amodei was one of 23 Republicans who signed on to a plan to join with House Democrats to force a vote on four immigration bills through a process known as a discharge petition. Under that process, votes would have taken place this month had 218 members, including 25 Republicans, signed on to the petition.
But the deadline for that came and went after House GOP leaders, who argued that the petition usurped the power of the majority, managed to keep the last two Republican members from signing the petition by negotiating directly with the moderates, many of whom represent districts with immigrant communities and see a vote on the issue helpful to their re-election efforts.
"The phobia of having a debate and a discussion about all four of those bills in some transparent way is something that totally escapes me," he continued. "All that stuff about losing control of the floor is bovine scat."
Amodei did not rule out signing on to another immigration discharge petition, but it's unclear whether the group of GOP moderates would undertake another effort. "We have all our options on the table," said Rep. Carlos Curbelo, a Republican from Florida who helped initiate the discharge petition. "We're not going to give up on immigration reform."
House conservatives also opposed the discharge petition over a concern that it would lead to passage of a bill that was too moderate.
The vote on the more conservative immigration bill Thursday was part of an agreement to stop the discharge petition from going forward.
The House failure came despite a visit to the Capitol by President Donald Trump and members of his administration this week in an effort to rally the Republicans to pass either bill. During the meeting with the House GOP, Trump said he wanted them to pass a bill, but did not give a full-throated endorsement of either measure.
House Speaker Paul Ryan also tried to build support for the bills by emphasizing provisions that would stop the separation of families that was the result of a new Trump administration policy. The issue began in April when the White House announced that it would begin to prosecute all people who entered the country illegally, including those seeking asylum, in what the administration called a "zero tolerance" policy.
The administration argued it had to separate children from their parents when the parents are charged with a crime and detained because of a decades-old court settlement that bars the government from jailing migrant children for no more than 20 days.
"As we've said before, we do not want children taken from their parents," Ryan said at a news conference Thursday. He declined to speculate on what the next step would be on the issue if both bills fail. "We'll cross that bridge when we get there," he said.
Prior to the change, asylum-seekers who crossed the border illegally were released and told to come back for their case to be decided. Trump has criticized the practice as "catch and release" and promised to end it.
On Wednesday, Trump signed an executive order intended to allow children to be detained with their family and held by the Department of Homeland Security rather than the Department of Justice. The move buys Congress time to pass a legislative fix while the administration re-litigates the court settlement preventing the detention of children for more than 20 days. But the order was silent on reuniting the children who have already been separated and continues the zero tolerance policy.
Ryan said that DHS is working on reuniting families with the Department of Health and Human Services.
"What we're trying to do is put the families at the head of the queue so that they can be adjudicated faster and have the proper facilities to house them," Ryan said of the bills. "We want to keep families intact and enforce our laws and secure our border."
In addition to giving DREAMers legal status and requiring employers to use E-Verify, the Goodlatte bill would have overturned the decades-old court settlement, known as the Flores agreement.
The bill also would have authorized more than $20 billion to build a wall at the southern border, ended family-based migration except for spouses and minor children and ended the diversity visa lottery, which provides 55,000 visas a year to countries that don't send many immigrants to the U.S.
The compromise bill would also deal with family separation. It would provide a pathway to citizenship for DREAMers through a merit-based point system. The measure also would end the diversity visa lottery, cut family-based visas and would legalize DREAMers and allow them to renew their legal status every six years.
The compromise package would also provide $23.4 billion over almost a decade for the border wall and other security, and make it harder for a future Congress to rescind the money by making the new merit-based visa system for DACA recipients contingent on Congress providing the funding.
Featured Videos
Comment Policy (updated 4/20/2021): Please keep your comments civil. We reserve the right to delete comments or ban users who engage in personal attacks, use an excess of profanity, make verifiably false statements or are otherwise nasty. Comments that contain links must be approved by admin.