House passes Yucca bill, but its future is uncertain as Heller pledges to stop it in the Senate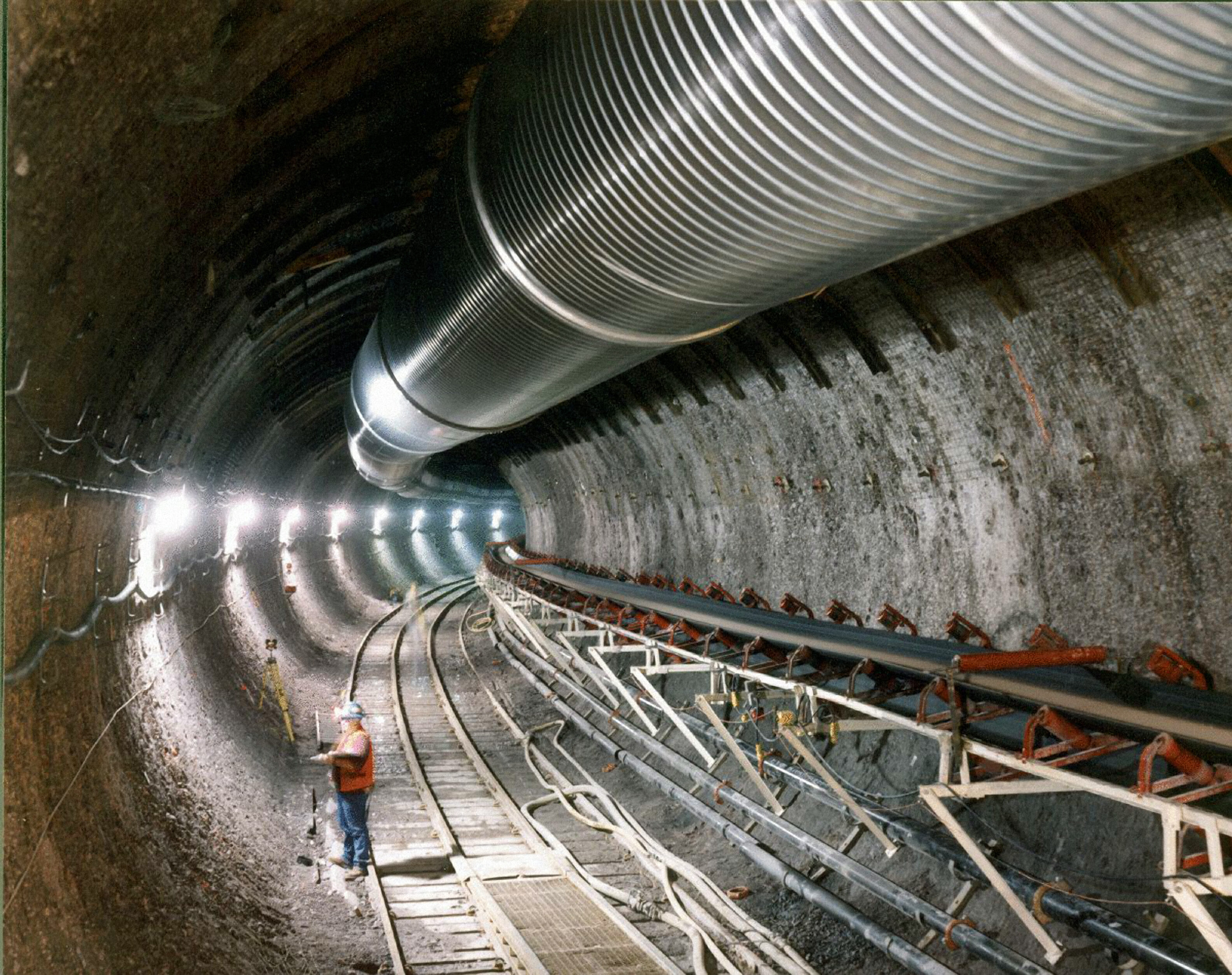 Once again, Nevada finds itself in a fight with the rest of the nation over a renewed effort to build a nuclear waste repository at Yucca Mountain.
The House passed a bill sponsored by Rep. John Shimkus, a Republican from Illinois, that would restart the process for building the project on a 340 to 72 vote. All four of Nevada's House members voted against the measure.
"It's an exercise in futility," Sen. Dean Heller said in a rare public comment Thursday. "Let them do what they want, but it's dead in the Senate. They can beat that dead horse all they want. Let Shimkus do what he does best and that's beat dead horses."
The legislation is unlikely to become law anytime soon. That's because consideration by the Senate won't happen before the midterm election in November. Heller, a Republican, is in the race of his life to hold on to his seat, with Rep. Jacky Rosen expected to be his Democratic opponent. Senate Majority Leader Mitch McConnell, of Kentucky, is not expected to take up the bill in order to protect Heller and the slim 51 to 49 Republican majority.
When asked earlier this week if he believed that the Senate would take up his bill given the potential damage to Heller, Shimkus said "No, I don't."
Rep. Mark Amodei—a Republican who supports further study of the project, but opposed the bill because he was denied the opportunity to offer an amendment to prioritize the state's universities for project-related research—said that support for Yucca in both chambers is evident. In the Senate, he believes the measure would clear the 60-vote threshold needed to overcome a filibuster, which is why McConnell is not likely to bring it up.
"If you had a chance to make the guy in a tight race the hero, I think you'd do it," Amodei said earlier this week.
McConnell's office declined to comment. Sen. Catherine Cortez Masto, a Democrat, issued a joint release with Senate Minority Leader Chuck Schumer of New York, indicating that Yucca would not be revived under a Democratic-run Senate.
"We will continue to make sure that any effort to restart this project fails," they said. "Scientists have deemed Yucca too dangerous for long term nuclear storage. Yucca threatens Southern Nevada's water supply, disrupts training sites at Nellis Air Force Base, and sits on an active fault line. Las Vegas is one of our nation's premier tourist destinations; putting a radioactive nuclear waste dump in its backyard ignores the voices of millions of Nevadans and tramples states' rights."
But there are currently 121 sites in 39 states storing nuclear waste waiting to be shipped to Yucca. Amodei contends that the bill lays down a marker that could be taken up after the November election.
Sen. Lisa Murkowski, a Republican from Alaska who is chairman of the Senate Energy and Natural Resources Committee, said she has no immediate plans to move a Yucca bill, but she sees Yucca as part of the solution to the nuclear waste issue and she was impressed by the vote total in the House.
"Wow," Murkowski said of the House vote. "That's pretty significant."
"Yucca is clearly one way to deal with the disposal, but I've always said we're going to need more than Yucca," she added.
That's why it has become a campaign issue in the Senate race. Heller has argued that his presence in the Senate is the only thing keeping the project from being built. He's also pledged to kill the project by keeping it from being funded.
Later Thursday, he gave a speech on the Senate floor extolling his ability to keep the project dormant and argued against the Shimkus bill.
His campaign issued a release Thursday underscoring that Rosen would have very little seniority in the Senate and thus little clout to stop the project.
"Yucca Mountain is a fight for the health and safety of Nevadans and Jacky Rosen couldn't stop it in the House and would be incapable of stopping it in the Senate if elected," the release said. "Nevada can't afford to give its weakest member of Congress a promotion to the United States Senate, where she would be a devastating blow to our fight."
But Cortez Masto, who is in the second year of her first term and has endorsed Rosen, said that Rosen is, and would be in the Senate, a vital part of what is a team effort among almost all members of the delegation to stave off Yucca.
"From what I've seen, and it's no different between Rosen and Heller, we are all united in our fight against Yucca, that's not going to change," Cortez Masto said, despite efforts to use the issue in the Senate campaign.
She also said that, along with keeping every procedural option to stop Yucca on the table, part of the job is to build relationships in the Senate as well as to educate colleagues and the leadership on why the project is not a viable solution, which does not require seniority. 
"We're going to do everything we can to prevent it from happening and educate why it's not safe," she said, adding that Yucca Mountain is adjacent to the Nevada Test and Training Range, which is the largest air and ground military training space in the contiguous United States. She said that the Yucca project would pose an unnecessary risk to the facility.
As a swing state, Nevada has gained prominence over the issue in presidential elections, with candidates typically forced to weigh in on the Yucca repository in order to win good will in Nevada. Cortez Masto said the issue will be a litmus test for her as Democrats vie for her support in the 2020 presidential election.
"It's an important conversation for the candidates," she said. "For any presidential candidates coming into Nevada, this is the question."
Rosen's campaign also shot back that despite a long-standing friendship with House Majority Leader Kevin McCarthy, a Republican from California, who controls what bills come to the floor, Heller was unable to hold back the Shimkus bill.
"The vote is a reminder that Sen. Dean Heller has frequently let Nevadans down when it comes to opposing Yucca Mountain because he's preoccupied with partisan loyalty and his own self-interest," her campaign said in a release Thursday. "Heller couldn't even stop his close friend of more than a decade, House Majority Leader Kevin McCarthy, from bringing the Yucca Mountain bill to the floor for today's vote."
The back-and-forth comes after Rosen and the other members of the delegation spent the week making the case on why Yucca is a bad idea.
Rosen gave a speech Thursday on the House floor against the bill. On Wednesday as a member of the House Armed Services Committee, she grilled Energy Secretary Rick Perry. On Tuesday she appeared before the House Rules Committee, as did the other three members of the delegation, where she sought to offer an amendment requiring a study of alternative uses of the Yucca site. The amendment was not permitted to be offered.
"Attempting to transport tens of thousands of metric tons of hazardous waste on our highways and train tracks will create serious problems, and I will not stop educating my colleagues about these risks," Rosen said in a release after the bill passed. "The fight to kill this failed project will continue, and I will keep working diligently in Congress to repurpose Yucca Mountain into something that can create jobs while keeping our families safe."
Rep. Dina Titus, a Democrat, was allowed to offer an amendment that would have required the federal government to get consent from state and affected local governments before moving forward with any Yucca plan. It was defeated 332 to 80.
Rep. Ruben Kihuen, whose district includes the Yucca site, also was vociferously opposed.
"Simply put, there is no reason to store the nation's spent nuclear waste at Yucca Mountain and I find it offensive that Nevada is being offered up as a tribute for this project," Kihuen said in a statement.
But not all of Kihuen's constituents feel as he does. Nye County Commissioner Dan Schinhofen cheered the House action.
"The bill gets politics out of the Yucca Mountain debate and bases the decision on science, where it belongs," he said in a release. "It follows the wishes of nine of Nevada's counties that have passed resolutions in support of hearing the science on the Yucca Mountain repository. It also provides benefits to the State of Nevada and the affected local governments."
Gov. Brian Sandoval also reiterated his opposition. "The construction of a nuclear waste repository is unprecedented in our nation's history, so the idea that Congress can legislate the science involved is especially troubling," he said in a statement. "The bill would fast-track the licensing process and increase the project's waste capacity; the rationale for both decisions is not rooted in science, but rather in politics."
Amodei was the only possible "yes" vote within the delegation, but said he was soured by the process, specifically the ruling by the office of House Parliamentarian Thomas J. Wickham, Jr. that his amendment was not germane and could therefore not be offered.
In a letter to the parliamentarian obtained by The Nevada Independent, Amodei said the parliamentarian's office provided no explanation for the decision, only "a conclusion in a vacuum. No opportunity to discuss the facts, check the authority ostensibly relied upon, just essentially—'because I told you so,'" the letter said.
The letter asks for answers to six questions, including explanations for the rationale for the denial and the existing process for appealing such decisions.
"While it is not my intention to impugn or offend, it is clearly my intent to bring more than a bit of transparency to your operations and request some measure of professional respect from your office for the rank-and-file Members of the House," the letter said.
The Nevada Independent is raising $200,000 by Dec. 31 to support coverage of the 2024 election.
Tax-deductible donations from readers like you fund this critical work.
If you give today,your donation will be matched dollar-for-dollar.
Give + Get Matched
Featured Videos