Housing aid dominates local government plans for spending COVID relief money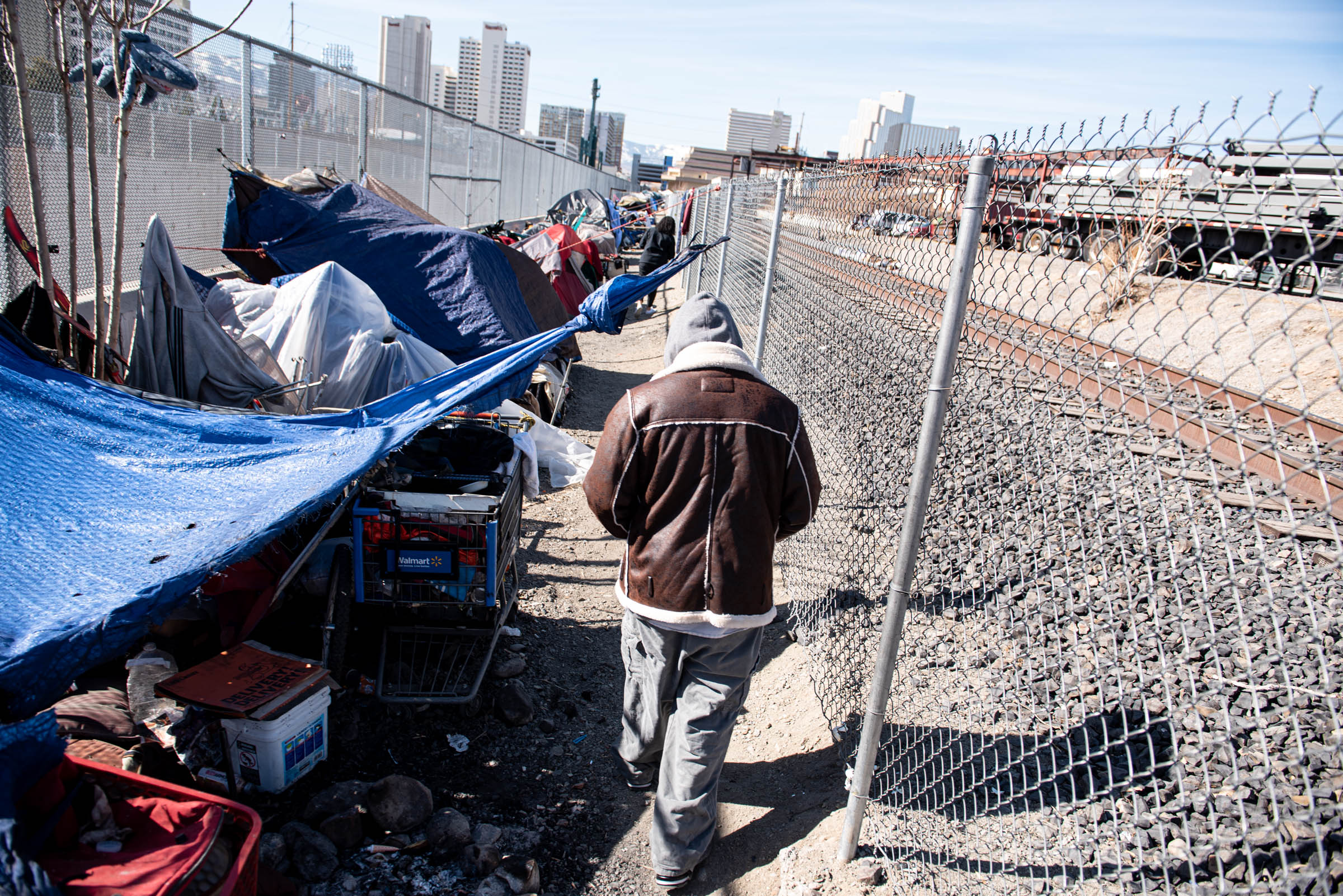 Alleviating the pain of sharp rent and home price increases continues to dominate Nevada local governments' priority lists as they spend millions of dollars in federal pandemic response dollars, officials reported to lawmakers this week.
Of the $440 million that Clark County received through American Rescue Plan Act (ARP) funding, $157 million (36 percent) will be spent on housing support, the single largest expenditure under the county commission's proposed plans. The county has already spent some of its $295 million from the Coronavirus Aid, Relief and Economic Security Act (CARES Act) on non-congregate shelters and rent and utility assistance.
"Our seniors are being particularly impacted," said Joanna Jacob, government affairs manager at Clark County. "It's those with fixed income or those who are not able to afford a rent increase."
The comments came during a Tuesday meeting of the Legislature's Joint Interim Standing Committee on Government Affairs, which checks in and provides feedback on how the local governments are spending their COVID relief funds. The state received $6.7 billion in federal ARP funds last year. Out of that total, $2.7 billion went to state general aid and $1 billion was allocated to local general aid, which can be used for households, small businesses and infrastructure.
The focus on housing comes as the region experiences serious affordability issues. According to the U.S. Department of Housing and Urban Development's reports of Point-in-Time counts — where the number of sheltered and unsheltered people is manually counted on a single day each year — Nevada had a slight increase from 6,900 unhoused people in 2020 to 7,090 in 2021.
For extremely low-income households, there are 14 affordable and available rental homes per 100 households in Clark County, which is the second fewest among all counties in the nation.
Jacob added that the county has been partnering directly with the apartment association and landlords because it believes any solution that arises from the Legislature or from the county commission will need to be made in collaboration with property owners.
County officials underscored how interconnected the problem is with other services.
"You can't speak about workforce without speaking about child care," said Kevin Schiller, deputy county manager at Clark County. "And you can't speak about workforce without speaking about housing. And you can't speak to either without simplifying the bureaucracy to assist and get dollars to the clients."
Jamie Rodriguez, government affairs manager at Washoe County, said the county is spearheading the work to address housing issues.
According to Washoe County's community dashboard, 1,947 individuals or families were homeless as of February — a significant increase from 1,437 just a year ago. Of the total, 650 are residing in a place not meant for human habitation or their current living situations are unknown. 
"I can tell you our homeless numbers do continue to increase as housing markets become more difficult and rent continues to increase and finding sustainable housing continues to be more difficult in Washoe County," Rodriguez said.
Through ARP funding, Washoe County planned to spend about $15 million to provide supportive housing to disproportionately affected communities, including $4.5 million for those with severe mental illness.
Our Place, operated in partnership with the Washoe County Human Services Agency and the state's Department of Health and Human Services, opened with the goal of providing shelter for hundreds of homeless women, children and families in the area. Since opening in June 2020, 50 percent of families successfully exited out of the program and showed low rates of reverting back to substance use.
Washoe County also opened another facility last spring called the Nevada Cares Campus which includes an emergency shelter and a safe campsite. Additionally, the county operates Washoe 311, a customer service center that is readily accessible for non-emergency inquiries about government services.
Despite some of the successes the campus programs have had, mental illness among people who are homeless remained high at 53 percent, and 22 percent experienced chronic homelessness upon leaving the Cares Campus. With the increasing number of people in the shelter, there have also been incidents of violence and drug use.
"We've had some growing pains in creating the shelter," Rodriguez said. "We have had at times staffing issues in accommodating the facility, especially during the wintertime, and making sure that we have as many beds open as possible."
Rodriguez added that the expansion of the safe camp and internal improvements such as creating more sectioned-off housing will address concerns about privacy and safety. She said she hopes improved conditions at the campus will entice people to seek shelters instead of staying in uninhabitable areas.
Although much smaller in population compared to Clark or Washoe counties, White Pine County also reported a significant housing shortage and difficulty attracting workers to the area.
"We need homes," said Elanie Eldridge, chief deputy finance director for White Pine County. "We currently have issues recruiting doctors, teachers and sheriff's deputies due to this housing shortage. Our inventory is very low and most of our available homes are 40, 50, 60 years old."
Sen. Pete Goicoechea (R-Eureka), whose district includes White Pine County, noted that some workers live in motel rooms in Ely or commute to either Utah or Las Vegas after their shifts.
"Employment isn't an issue there," Goicoechea said. "It's finding somebody to take the job … We could rejuvenate the community, but it's going to take housing."
Plans for the rest of the spending
As of June 30, 2021, Clark County's loss of revenue from pandemic disruptions totaled $677 million. While the county's expenditures have returned to pre-pandemic levels, the revenue growth has not, prompting the county to add resources to foster economic growth.
The entirety of the CARES Act relief funds that the county received — $295 million — has been spent on non-medical economic purposes (food assistance, non-congregate shelter and eviction mitigation), clinics, hospitals or other direct medical expenses and public health infrastructure (COVID-19 testing and vaccines, personal protective equipment, an emergency operations center, emergency housing and payroll).
Clark County commissioners recommended that $440 million in ARP funding be allocated for housing support, public health, small business assistance, revenue replacement, job training and education assistance (including tutoring, after-school programs and pre-kindergarten).
Jessica Colvin, Clark County's chief financial officer, told lawmakers that the county has taken a phased approach to distributing the funds. She said the county sent $2.5 million to 38 projects seeking less than $100,000 in immediate assistance, and it has moved on to phase two, which will designate $34 million through ARP to provide more than $100,000 to 45 projects.
As part of phase three, the county received 250 pre-applications for long-term recovery investments — behavioral health, broadband, water and sewer projects — and is planning to distribute $1.9 billion by the summer. They have also received 33 pre-applications for affordable housing and are planning to distribute $506 million in the fall.
"In the scoring criteria, we have provided additional weight for any program that affects those that are … disproportionately impacted by the pandemic," Colvin said. "So those types should rise to the top to provide services for the most vulnerable population."
Washoe County received $91 million through ARP funds. Recovery fund investments were prioritized to address health disparities, root causes of homelessness, economic and social recovery, affordable housing and family support services. The county has allocated approximately $46 million, or 51 percent of funding, to 27 projects.
The projects that were funded increased services to individuals experiencing homelessness, upgraded audiovisual technology in courts, addressed a backlog in cases in the public defender and district attorney's offices and upgraded public health infrastructure investments.
With the remaining $45 million, Washoe County will provide a community reinvestment grant program for local nonprofits, track projects and spending using a public data dashboard and continue to report quarterly to the U.S. Treasury and share with the public.
The county is requesting more ARP funding from the state to help house disproportionately impacted communities, invest in infrastructures such as the Spanish Springs Stormwater project and Lemmon Valley Stormwater project, and supply the health district with an electric vehicle fleet, a tuberculosis clinic and a satellite office.
Charter school pushbacks
Lawmakers pushed back on some local governments' plans for spending their federal dollars. Assemblywoman Selena Torres (D-Las Vegas) and other Democrats on the committee had questions about the city of Las Vegas' role in launching the Strong Start Academy charter school and why the state should pay the per-pupil costs.
"The charter school is being funded partially by some of the ARP funds," said Susan Heltsley, a newly appointed finance director for the city of Las Vegas. "We are looking to spend some of the ARP money on buying them a permanent location … It's going to be a combination of state money that's coming in and also some general funding by the city."
Strong Start Academy is set to open in August and plans to offer kindergarten through second grade. It aims to serve up to 180 children during its first year.
Heltsley added that while the city will be providing funds in the near future with the hope that Strong Start will eventually become self-supporting, the school will be operated as a separate entity and have autonomy over its board, teachers and educational materials.
Sen. Marilyn Dondero Loop (D-Las Vegas) raised concerns that there would be less oversight of the public funding in a school that's separate from the state and self-governing.
"I truly do not have a problem with how people educate their kids," she said. "But I always feel very strongly that if it's public money, then it becomes public accountability."
Randy Robison, director of government and community affairs at the City of Las Vegas, defended the decision, saying the council had an extensive debate about how to focus on the city's challenging population of young students through a consistent educational program. He said the academy has been licensed by the Nevada State Public Charter School Authority and its accountability will be the same as a traditional charter school model.
Sen. Dina Neal said she was present when the city asked for the redevelopment dollars to experiment with education. She said the city is "morphing" the funding in various ways because allocating the general fund to a charter school was not mentioned in the city's original proposal.
"We have had a series of issues with accountability with the charter school board," Neal said. "[They are] not necessarily performing any greater than the public schools. So it's always an issue for me when the city puts funds in something that is beyond its regular services."
Neal urged the city of Las Vegas to find a way to address matters such as homelessness and mental health before engaging in projects that were generally not in the purview of cities. She said the city does not have the capacity to fully fund the services that they are supposed to provide for, and the charter school issue can be revisited when there's a surplus.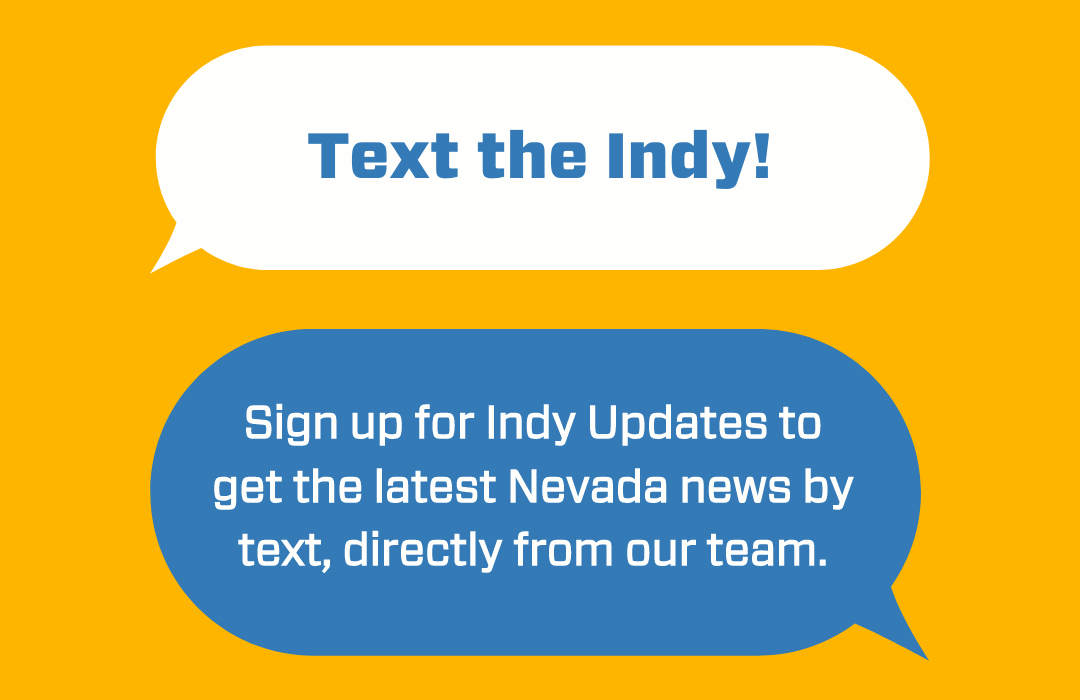 Featured Videos
Comment Policy (updated 4/20/2021): Please keep your comments civil. We reserve the right to delete comments or ban users who engage in personal attacks, use an excess of profanity, make verifiably false statements or are otherwise nasty. Comments that contain links must be approved by admin.