How Cortez Masto's fundraising stacks up heading into likely competitive 2022 midterm election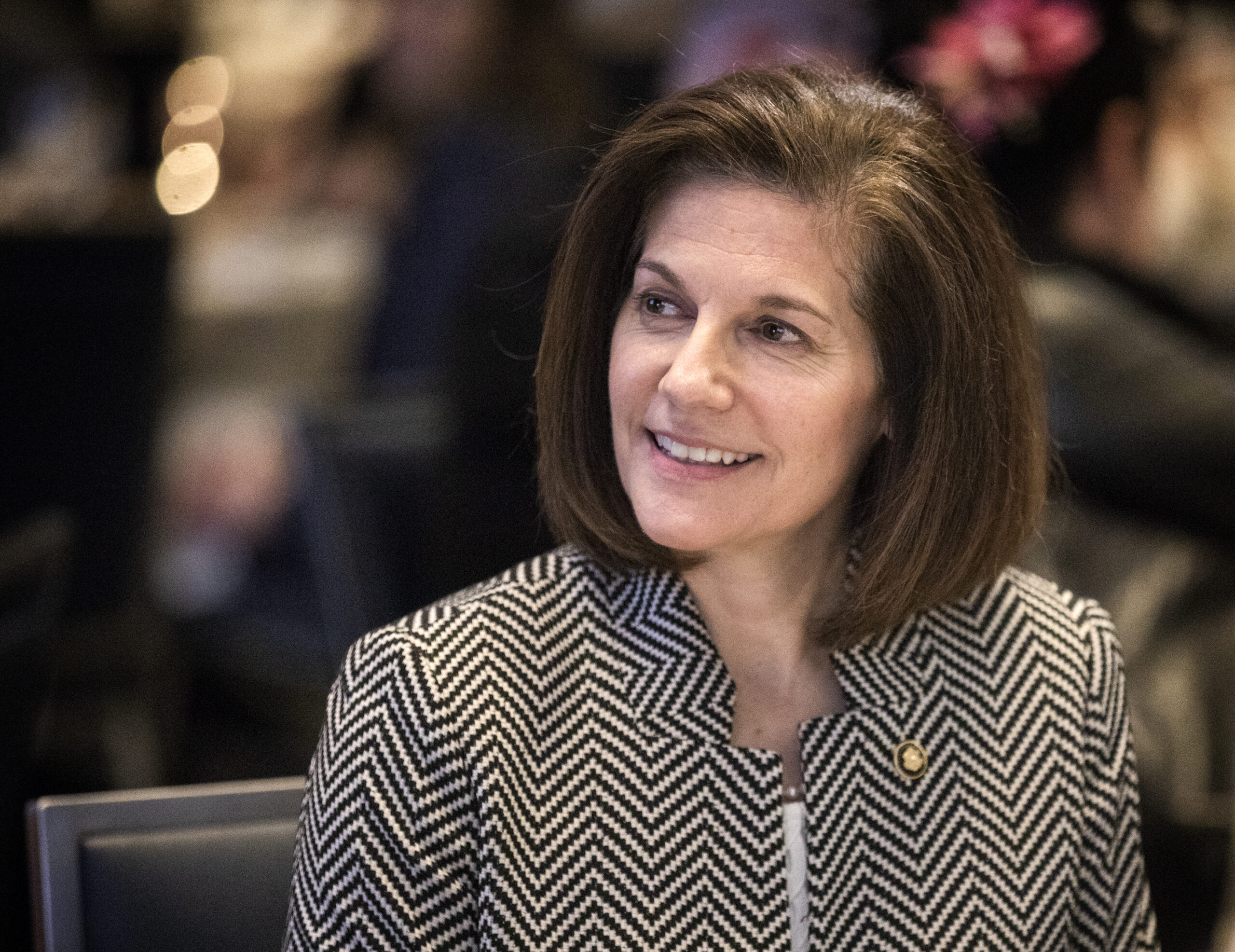 The embers of the 2020 election are still burning, but many national political analysts already are looking to the 2022 midterms given the likely knife-edge margins in the U.S. Senate affecting how President-elect Joe Biden will be able to govern.
Nevada will again be front and center in the national political conversation, with Democratic Sen. Catherine Cortez Masto's Senate seat expected to be one of the top targets for Republicans — Nevada is one of three Democrat-held seats in potentially competitive states (others including New Hampshire and Arizona) up for grabs in 2022.
Cortez Masto hasn't officially announced her re-election bid and her campaign website is still largely focused on her 2016 race, but the nation's first-ever Latina U.S. Senator quietly filed paperwork with the Federal Election Commission on Dec. 28 indicating that she plans to run for a second term in 2022.
If 2020 is any indication, candidates for competitive U.S. Senate seats are fundraising at higher levels than ever before, meaning candidates including Cortez Masto will have to start preparing for expensive campaigns earlier than ever.
So after four years in office, what do Cortez Masto's campaign fundraising totals look like heading into the next election cycle?
After ending the 2016 campaign with just $220,000 left in the bank, Cortez Masto has built a substantial cash reserve — more than $2.3 million in cash on hand in her main campaign account, and about $209,000 in her leadership PAC, All for Country.
But she and her future Republican opponent can be expected to raise much more than that — the 2018 U.S. Senate race between Jacky Rosen and Dean Heller saw the candidates raise a cumulative $41 million over the course of the campaign, not including spending from outside groups.
Since taking office in 2017, Cortez Masto has raised roughly $5.4 million in her primary campaign account, which includes $2.9 million raised between 2019 and 2020 and $2.5 million raised between 2017 and 2018. Those totals are below the average amount raised per cycle for U.S. senators, according to numbers tracked by The Center for Responsive Politics, but the average is likely thrown off by senators running for re-election.
Over that same period of time, she reported spending about $3.3 million combined, leaving her with the $2.3 million in cash on hand.
Cortez Masto's cash on hand total is about a million dollars more than what former Sen. Heller, a Republican, had in his campaign account two years ahead of his ultimately unsuccessful re-election campaign in the 2018 midterms.
Nevada's candidate filing deadline is more than a year away, and no high-profile Republican candidates have yet publicly announced intentions of challenging Cortez Masto. Challenges in the state's last two U.S. Senate races — Democrat Rosen in 2018, and Republican Joe Heck in 2016 — announced their respective candidacies about 18 months before Election Day.
Ultimately, fundraising levels for individual campaigns are just one portion of spending on elections, given the vast influence and spread of Super PACs and so-called "dark money" groups, which run thinly-veiled "issue" ads targeting candidates but are not required to disclose their donors.
In the 2016 Senate race, outside groups reported spending more than $91 million, largely on television and other advertisements supporting or opposing Cortez Masto and Heck. In 2018, outside groups spent $66 million in the state's U.S. Senate race.
Cortez Masto instead spent much of her political energy on leading the Democratic Senatorial Campaign Committee (DSCC), the formal arm of Senate Democratic candidates. The organization, which Cortez Masto was tapped to lead in 2018, made headlines for substantial fundraising but ultimately saw a net gain of just one Senate seat after defeating incumbents in Arizona and Colorado while losing in Alabama (two Georgia Senate races will be decided in a Jan. 5 runoff election).
Serving as chair of the DSCC, which is part of the Senate Democratic leadership team, could help Cortez Masto raise funds for her 2022 race by introducing her to the Democrats' national network of donors.
But when asked whether she thinks it will help her in her re-election, Cortez Masto demurred and said she accepted the post because it was good for the state to have a seat at the leadership table.
"It gives me the opportunity to weigh in on behalf of the needs of Nevada with our leadership when we're when we are addressing policy needs or resources," Cortez Masto said.
Serving on the Senate Finance Committee, which oversees tax and trade policy, will also help her raise campaign dollars. Members of the panel are sought out by all sorts of industries seeking to affect the nation's tax and trade agenda. Cortez Masto got the post after agreeing to be DSCC chair. Her appointment to the tax panel in 2018 came in addition to serving on the Senate Banking Committee, which also is a beacon for large national donors."
Winning a seat on the senate tax-writing committee guarantees members that they will attract generous donations from banks, insurance companies, real estate agents, accountants, and securities and investment firms," according to the Center for Responsive Politics, which tracks congressional fundraising.
Updated at 2:02 p.m. on Monday, Jan. 4, 2021, to correct the amount of cash on hand that former U.S. Sen. Dean Heller had in his campaign account prior to the 2018 election cycle.