Hundreds of Nevada voters fixed signature issues in time; other mail ballots tossed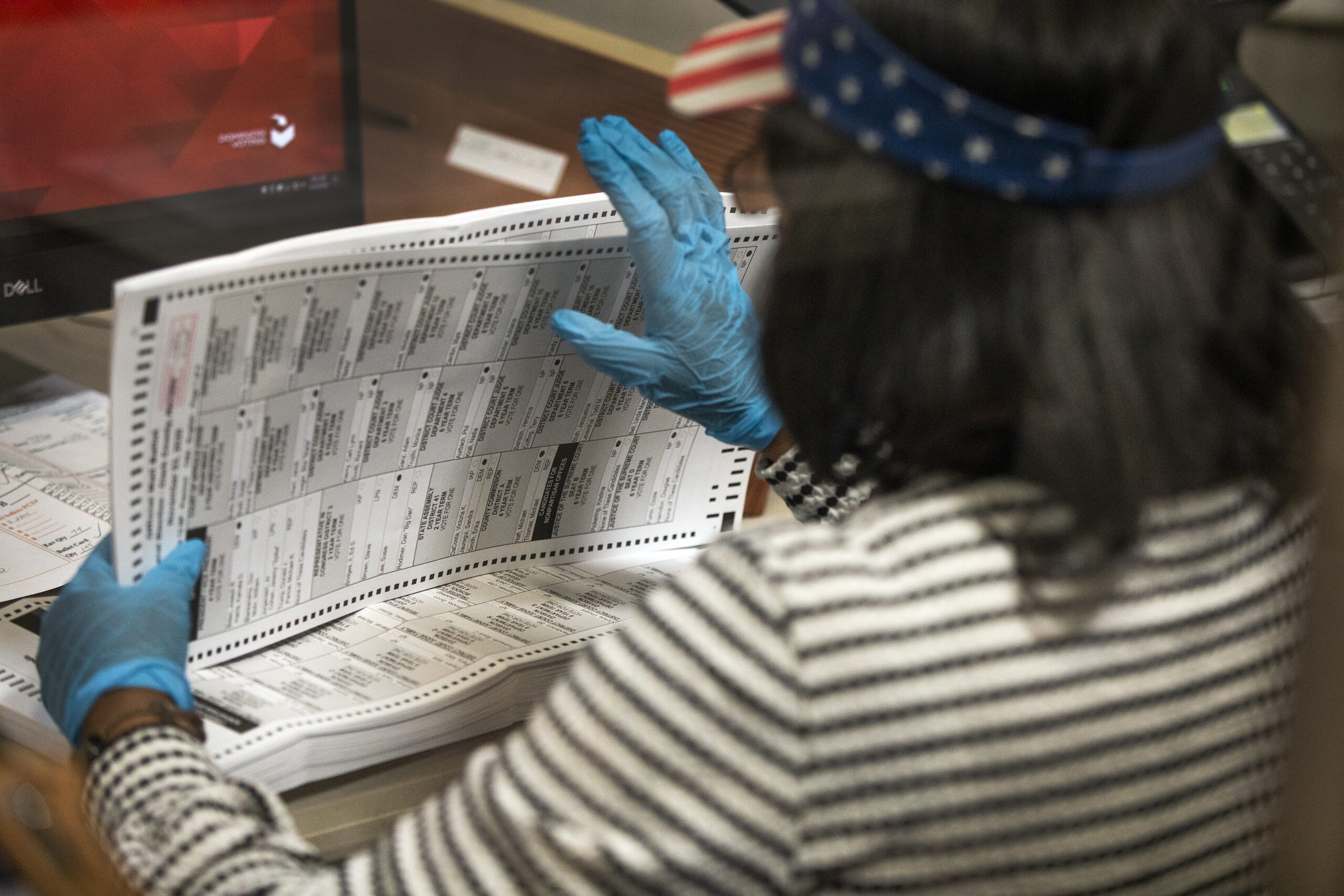 This primary election was Sara George's first time receiving a notice to cure her ballot after sending it in the mail.
George, who resides in Henderson, was notified three days after sending her ballot that her signature did not match the one on file and her ballot had to be "cured" to be counted. She was one of several thousand Nevadans whose primary election ballots were flagged for missing or mismatched signatures that needed fixing; a little more than half in Clark County did not respond and their ballots were ultimately disqualified.
The cure form gave her several options to verify her identity and signature, but George said she experienced a couple of hiccups using the text message system before successfully submitting her information through email.
Although George voted by mail for convenience, she rated the experience a "seven out of 10" and said she would cast her ballot in person in the general election.
"I just feel a little more confident that my vote has been received [in person] and counted," she said. "Because things happen in the mail … things get misplaced or lost."
After sending her response to the cure notice, George later visited the county's ballot-tracking website, where she saw her cure was received and her vote was cast.
"At least I know they received it and I know that they were quick to resolve any issues that they had. So I was pleasantly surprised by that," she said.
Around the same time in Carson City, Sarah Lenard also received a curing notice in the mail after sending her mail-in ballot.
"I didn't realize I didn't sign it," said Lenard, who misplaced her wallet during the voting period. "Just imagining if I was someone who didn't have either a state ID or passport or driver's license, or if I never found my wallet, what would I do? But as long as you have a form of ID, it is pretty easy."
More than half the votes in Nevada's primary election were cast by mail, and those mail ballots must be signed by voters to be verified and authenticated. June's primary election saw 25.6 percent turnout among registered voters with more than 467,500 ballots counted. Of those, nearly 266,000 were cast by mail.
If an issue arises with a ballot's signature, the county election department notifies the voter to "cure" the signature by providing an actual signature or a signature confirmation, and that action must be done within six days after Election Day.
In Washoe County, 55,862 of the 95,257 primary election votes were cast by mail. County election officials said the total number of ballots from the primary election that needed to be cured was unavailable because as voters fix their ballots, the system updates and no longer shows them as "challenged."
But as of June 20, the last day of ballot counting and the last day to cure signatures, 1,199 ballots were not fixed in Washoe County and, ultimately, were rejected. Of those, 981 ballots had mismatched signatures, 205 had no signature, seven had been signed by someone other than the voter and six were flat-out rejected because they required ID verification and voters did not respond.
There were also 43 provisional ballots rejected in Washoe County out of 245 total. Provisional ballots, which are cast in person and are often used when a person takes advantage of same-day voter registration, are only counted after election officials certify that the voter has provided adequate identification, is eligible to vote in the election and has not already cast a ballot.
In Clark County, just over 1,700 provisional ballots were cast, of which 1,594 were verified and counted. Of the 112 that were rejected, 73 were unregistered voters, 25 did not provide adequate proof of residence or identification, 13 were rejected because of election officials' inability to confirm residence and one person voted in the wrong district or precinct.
Clark County election officials said 5,937 mail ballots were flagged for mismatched signatures over the entire election period, of which 2,595 were cured.
Gloria said during a county commission meeting on Friday, when results were "canvassed" or certified, there were 190 "irreconcilable errors" out of the 288,683 ballots cast, meaning those ballots were ultimately not counted.
There were 88 "extra votes" cast — 40 during early voting and 48 on Election Day — which election officials explained could occur in instances where an in-person voter discovers they have the wrong ballot based on their party affiliation and a poll worker mistakenly creates a duplicate when trying to give them the correct ballot.
"There's not an indication that there was any criminal intent or anything behind them," county spokesman Dan Kulin told The Nevada Independent on Tuesday. "But the system identified those as potential double votes."
Gloria told the Clark County Commission that there were no tabulation errors and that the discrepancies would not alter the outcome of any race in the primary election.
Lenard said that the experience of curing her ballot solidified her trust in the process.
"The fact that they're so thorough to send this in and the requirements to check and validate my signature, I feel like it kind of squashes any doubts I had before," she said.
Disclosure: Sarah Lenard is married to Nevada Independent video producer Tim Lenard.
Featured Videos
Comment Policy (updated 4/20/2021): Please keep your comments civil. We reserve the right to delete comments or ban users who engage in personal attacks, use an excess of profanity, make verifiably false statements or are otherwise nasty. Comments that contain links must be approved by admin.