I'd rather not risk dying for my degree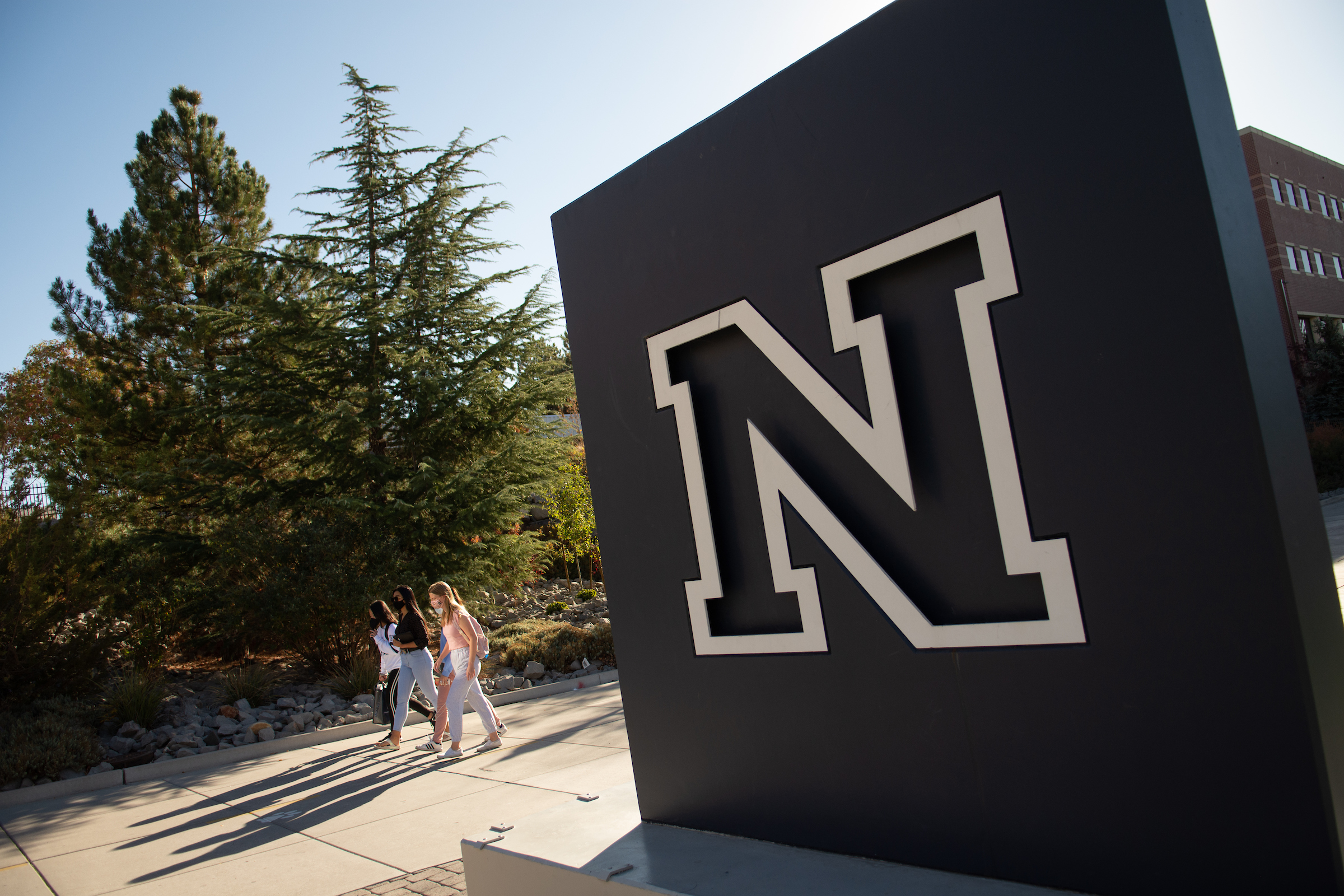 It's the New Year, and the third one our country and world will be spending in the throes of the COVID-19 pandemic. These are statements of fact I'm sure I don't have to tell you. At this point, we all have pandemic horror stories and are acutely aware of the differences between "the before times" and now.
This time last year, my internal dialogue was focused on the vaccine. I repeatedly reassured myself that, as soon as we had access to a vaccine, the state of things would improve. When initial vaccine rollouts began and the first seeds of dissent began to spread, I didn't give up hope. Instead, I repeatedly reassured myself that as soon as we had access to an FDA approved vaccine, the state of things would improve.
Now I'm all out of hope for improvement. Instead, I'm just hoping not to die.
I am in my second year of graduate school at UNR. I moved across the country to pursue my dream degree, abruptly switching careers and leaving the only state I've ever known upon my acceptance. I battled through some of the darkest days of the pandemic completely alone in my room, the only light the bluish glow from my computer screen in an endless string of Zoom classes. I knew no one and wasn't even able to properly meet my cohort until the summer between my first and second years. People change when you can suddenly see their full torso, let alone entire body, for the first time.
All that said, I initially felt very lucky to be attending a university that took my safety and the safety of my community seriously. There were still teachers assistants teaching on-campus lab classes, but I was increasingly grateful that my department at UNR took the pandemic seriously, and included us graduate teachers in their lobbying for remote instruction options.
UNR is run by NSHE (Nevada System of Higher Education), which has repeatedly reassured us that, "NSHE understands and shares the concerns of its students, faculty, staff and institutions' communities regarding the outbreak of novel coronavirus (COVID-19)." NSHE is in charge of mandating vaccines and face masks in its institutions, encouraging social distancing and managing other logistics related to health, wellness, and prevention of the virus, with individual institutions required to enforce its policies.
Back in March of 2020, it was NSHE Chancellor Thom Reilly who issued the call for institutions to move to full online instruction due to the pandemic. This requirement for remote instruction continued through the Fall 2020 and Spring 2021 semesters for all university locations — and my entire first year in the program. Then, in July of this year, NSHE Chancellor Melody Rose declared that all NSHE institutions would return to in-person education (she confirmed that in this August back-to-school letter). This was followed by reassurances about ample access to on-campus testing for faculty and students, as well as a testing requirement for all unvaccinated employees, which were sent out to the entire university system via email.
Leery about what seemed to be a rush back into in-person teaching, but confident that UNR would continue to value and protect the lives of its students and staff, I began the in-person fall semester. My confidence quickly turned into feelings of betrayal and fear. We were packed into our classrooms like sardines, and when students, staff and faculty alike started a petition that garnered more than 1,270 signatures begging for more flexibility in our teaching models, and that a vaccine mandate be implemented for spring semester, what was the response? The director of the Student Health Center, Dr. Cheryl Hug-English, wrote a poem.
Over and over, we were reassured by NSHE that spring semester would indeed bring a vaccine mandate, as some studies have shown that vaccines help, along with other measures, to reduce transmission of the virus. Despite a student suing the university, and despite students complaining about vaccine exemptions being denied, NSHE consistently communicated that the vaccine mandate would remain in effect. While the situation this fall was less than ideal — some of my classmates and students tested positive — I held out for the respite that was promised to us for the spring: the promise of a safer semester, because of the vaccine mandate.
But late in the evening of Dec. 21, the day after fall semester ended, the Nevada Legislative Commission tied on a vote to continue the emergency vaccine order for students for spring semester. Split along party lines (six Republicans voted against it), the tie meant the order would end. The vote has further implications, too, applying to both Nevada health workers and correctional workers alike.
So, despite NSHE's months of assurances, there are no longer any requirements for students to be vaccinated before returning to campus in the spring. All this, as news of Omicron surges sweep the nation. All this, as many other universities have decided to move the first two weeks of the new semester online. All this, directly counter to CDC recommendations.
There's not even a testing requirement for unvaccinated students.
Why don't I leave, you may ask? The UNR program I'm enrolled in has an acceptance rate of less than 1 percent nationwide. The chances of being accepted to another school with funding are minuscule. And if I quit school entirely, what next? I already pivoted my career in this new direction. Should I do so again, and enter food service, say, where the mortality rate among line cooks increased more than 50 percent?
How long will it take before someone dies as a result of the Legislative Commission's negligence? In Nevada alone, there have been more than 8,000 COVID deaths. In Washoe County, where Reno is located, there had been 1,000 deaths as of Dec. 14.
Masks work. Vaccines work. By removing one of those requirements, the system that is supposed to protect us has exposed me and everyone like me to hazardous living and working conditions.
One of the biggest ironies of this entire situation is that the message announcing the rollback of the emergency vaccine mandate is located on the UNR webpage that encourages vaccines and other precautions — next to bolded text that proclaims, "the vaccination is safe, proven, and the most important tool we have to reduce the spread of COVID-19" as well as research articles discussing "People who feel invincible hinder COVID-19 fight".
I am a person at a higher risk for developing COVID complications — even with the vaccine and booster. But my contracted job forces me to interact with my students daily. I depend on my community to keep me safe, and on people I had hoped were seeing my humanity, instead of reducing me to a possible infection number or as an addition to the death toll.
You may think that sounds dramatic, but I've lost more than 10 people in my life to COVID in the past year alone. I don't want to die for my degree. 
Correction at 7:42 a.m. on 1/6/2022: This piece has been updated to reflect that the mortality rate for line cooks increased by 50 percent. The original article said it was 50 percent.
Emily S. hails from the rainy and mossy Pacific Northwest. She is pursuing a graduate degree at UNR. Her last name is being protected out of concern for possible retaliation.
Comment Policy (updated 4/20/2021): Please keep your comments civil. We reserve the right to delete comments or ban users who engage in personal attacks, use an excess of profanity, make verifiably false statements or are otherwise nasty. Comments that contain links must be approved by admin.