Immigrant hating season is here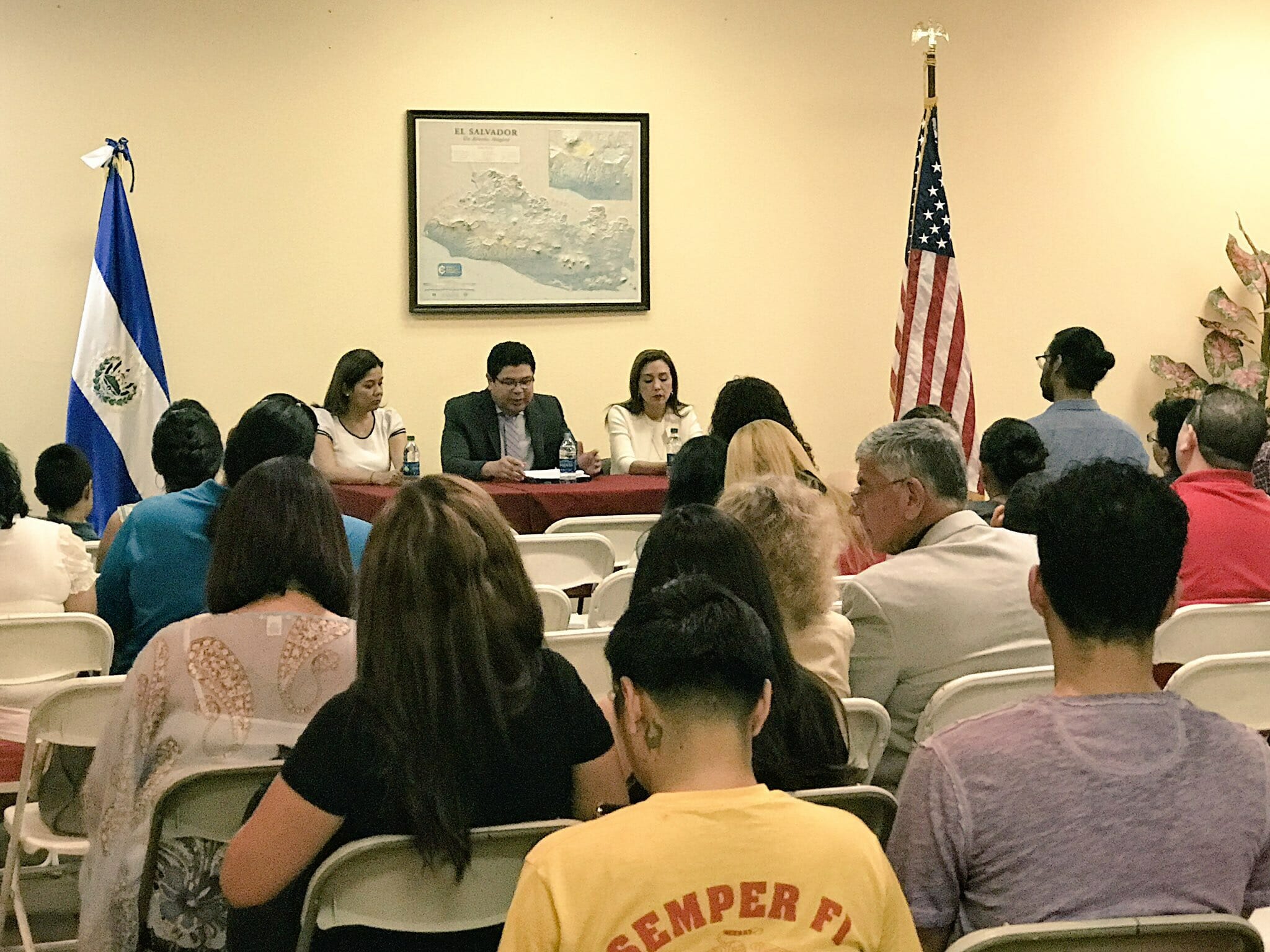 Campaign season is upon us! You know how I know? Because everyone's doing their absolute most to demonize immigrants. Scapegoating the most vulnerable among us for one's own political gain is always vile, of course, but it's especially rich, coming from politicians running in a state so heavily dependent on immigrant labor and particularly nauseating when the candidates spewing the worst of the anti-immigrant rhetoric have built their careers on the very communities they want you to hate.
Take for example, Mr. Joey Gilbert an attorney from Reno who is seeking the Republican nomination for Governor of our great state. Among other things Mr. Gilbert's law firm has an immigration practice and his firm's website concedes right off the bat that "[t]he United States is a country of immigrants, and a nation that values families and workers who contribute to society." This sentiment is predictably just a little too close to a bleeding heart for many in the red party so facing criticism, Mr. Gilbert was forced to publicly clarify that he of course didn't mean ALL immigrants, silly. No, no. His firm only helps those who did things the "right" way; in other words, those who have a family member or employer willing to sponsor and petition for them. In true American capitalist form, Mr. Gilbert reminds us that it's all about who you know. Nevermind that this path isn't available to the vast majority of immigrants or that there's a backlog of over 9 million family and employment-based applications currently sitting in limbo with no concrete plan or schedule for when they might be resolved. So even for those lucky enough to have an in, there are no guarantees that they'll ever enjoy the privilege.
That's not even the offensive part of his statement, though. Everyone deserves legal assistance in navigating this insane immigration system of ours, and helping eligible folks file for permanent residency or citizenship is a noble endeavor in and of itself – nothing wrong with that. But to pit those who are lucky enough to have this elusive path to citizenship against those most in need of protection and support is cruel and purposely hateful. In the same video where he addresses his support of "good" immigrants, Mr. Gilbert also stresses his support of a border wall and the continued implementation of the Migrant Protection Protocols (MPP) as necessary for everyone's safety – "everyone" here implying that those on the other side of that wall aren't actual human beings equally worthy of protection; you know, just vermin that we gotta keep out of our house at all costs. The horrors of MPP are too vast to get into here but to call it a humanitarian crisis would be the understatement of the century. To be clear, those crossing the border without inspection, or those presenting themselves at a point of entry seeking asylum, are typically among the most vulnerable and desperate for safety. These are people fleeing unspeakable violence and poverty. They are not here to take anything away from you, they just want to survive. Yet, for the thousands of migrants we've condemned to these camps on the other side of our southern border, it is a little piece of hell that the United States has deliberately chosen to create - and perpetuate – as some twisted kind of welcome wagon. This is not hyperbole, I promise you, and anyone voicing their support of such deliberate inhumanity – particularly someone like Mr. Gilbert who knows, or should know, exactly what the realities are – is nothing short of a monster, or at the very least a self-serving opportunist. (Yes, babes, this includes our lovely president.)
No need to pick on Mr. Gilbert alone, however, because the immigrant hate is expectedly not limited to just this one Republican hopeful. We've also got Noah Malgeri, another lawyer who is running for U.S. Congress, hoping to represent Nevada's 3rd Congressional District. I will admit this one is a little more personal as I have worked with Noah a few times over the years when he was the pro bono coordinator at the Legal Aid Center – back before he apparently lost his dang mind. As pro bono coordinator it was Mr. Malgeri's responsibility to try to place immigration cases with local private counsel, to lend support to public workshops and community partners fighting for immigrant rights, and to promote the overall right to due process that everyone, including immigrants, is entitled to. And he played the part of Advocate well; he certainly had me fooled. I mean, he won awards! Purportedly for his advocacy. Now he's just another "hardliner" calling for the closure of the southern border, referring to the community he once served (or pretended to serve) as "illegals", and promoting the ridiculous notion that people should apply for asylum from their home countries – ridiculous because that is not how asylum works and I know for a fact that he knows that, too. Noah, is a perfect example of what I mean when I say that not all "advocates" are who they claim to be. He was quick to take the accolades for his work with the community and just as quick to [stuff] on that same community in service of his political aspirations.
Hate is powerful - fear even more so - so I understand why these folks feel it is necessary to stoke our basest instincts in order to win points within a party that rewards xenophobia and dehumanization. I mean, it worked wonders for 45, their dear leader, so it makes sense that the playbook has forever changed. But if you break it down even a little the effects of their policy positions would be devastating to everything else they claim to stand for. They promise a strong economy but target and demean 25% of Nevada's workforce. They speak of family values but hold views that threaten thousands of Nevada families with permanent separation. They point to their faith as a reason for opposing a woman's right to autonomy over her life and body, but seem to have zero empathy for the women and children dying at our doors, begging us to help. Super Christ-like, my dude. I'm sure your Jesus is real proud.
Again, the hypocrisy is mind-blowing. The mental gymnastics one has to engage in to deal in these non-sensical, completely contradictory positions is almost admirable – if they weren't so despicable. Neither of these men are dumb (though Noah's campaign page would beg to differ) so you have to assume these choices are calculated and part of a larger strategy to garner votes. But to what end if not an entirely self-serving one? If you really care about Nevada you protect its immigrants – ALL its immigrants – without whom the state would collapse. If you care about families you protect ALL families, not just the white ones or the ones you've anointed as "deserving." And if you're going to tout your Christianity as a positive then y'all really need to start acting more Christ-like. I seem to remember something about "for I was hungry and you gave me food, I was thirsty and you gave me something to drink, I was a stranger and you welcomed me…", no?
Otherwise, you're just liars – and not even very good ones. Be better. Or to speak your people's language be best, bro.
Martha E. Menendez lives in Nevada and is the legal manager for Justice in Motion, a NY-based organization.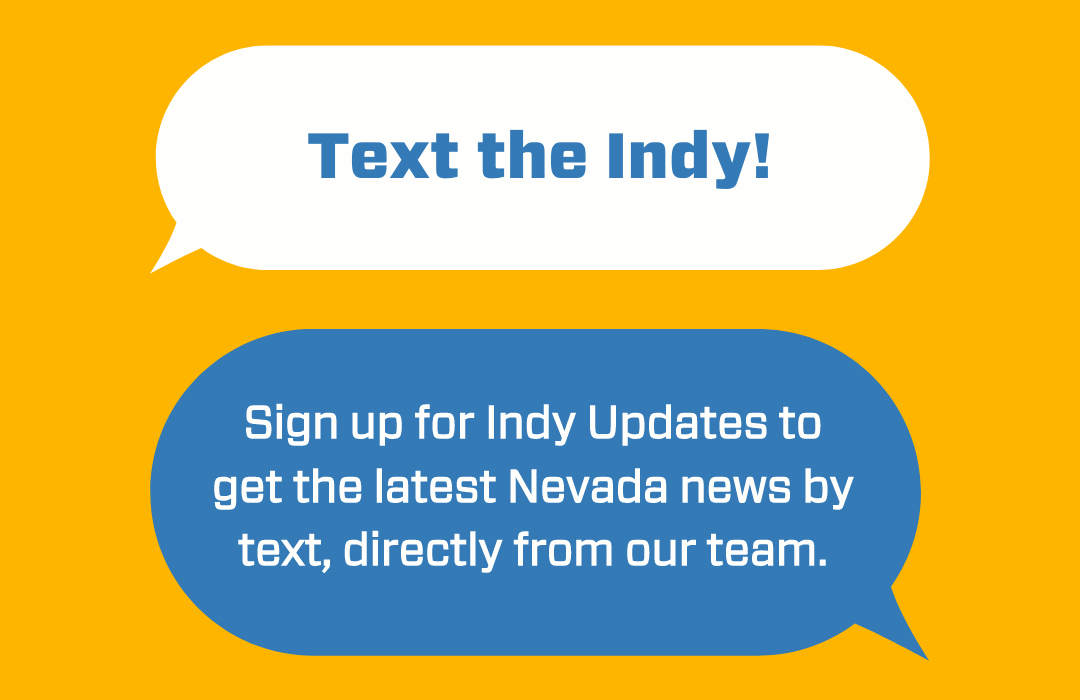 Featured Videos