Improvising through hardship, Basque singer keeps tradition alive in Nevada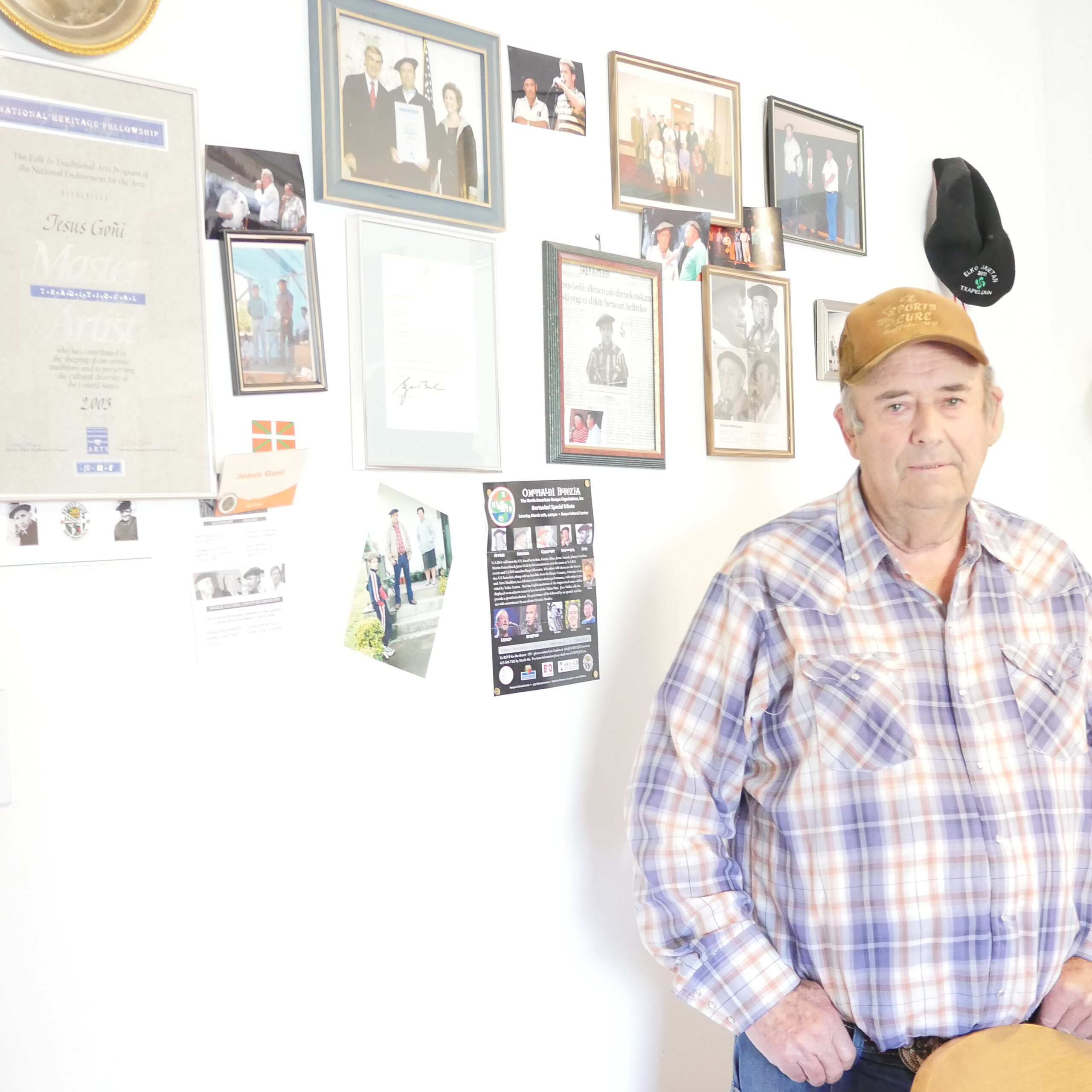 Washoe County resident Jesus "Jess" Goñi's knack for a traditional Basque singing style called bertsolaritza has taken him all over the region and even to the halls of Congress.
But his talent has also helped keep a unique language and culture alive, particularly in Northern Nevada and the Great Basin region, where many Basque immigrants settled after leaving Europe in the face of harsh persecution in the 20th century.
Bertsolaritza is a type of improvisational singing where the singer is asked to perform a song on a specific topic and fit it into a traditional verse structure. Singers like Goñi — known as bertsolaris or bertsos — take on topics ranging from the touching and dramatic to the humorous and playful.
Set to a specific rhyming scheme and performed in Basque, scholars and bertsos often comment that when translated, the songs lose much of their original meaning and artistic intent.
Settings where bertsolaritza is performed range from groups as informal as friends all sharing a meal together to powerful politicians in the U.S. Congress.
It all began for Goñi when he started singing with his grandfather as he grew up in the hills of Navarre, the largest province in the Basque Country, an area nestled in the Pyrenees Mountains between Spain and France.
Basque history
While many people in the United States mistake Basques for being a subculture of the Spanish or French, Basque people have their own unique language, culture and society. One of the oldest living cultures in Europe, the people of Euskal Herria, or the Basque Country, have fought diligently to keep their traditions alive, even among political and social persecution and hardships.
One of the most striking examples took place 85 years ago last week in the bombing of Gernika. In the midst of the Spanish Civil War, the Basque Army was fighting to keep Spanish nationalist troops from taking over the provinces of Gipuzkoa and Bizkaia.
On a typical market day when 10,000 civilians had gathered in the spiritual capital to go about their business, an aerial strike began. While the number of casualties is highly contested, anywhere from 126 to 1,654 people died in the bombing, many of them civilians.
The tragedy ripples generations later, inspiring dance, sculpture and painting, most notably Pablo Picasso's famous painting Guernica. The Gernika arbola, the oak planted in Gernika's town square to represent Bizkaian independence, still stood despite the bombing and became a symbol of Basque resilience and hope.
Francisco Franco was a Spanish nationalist, wanting to eradicate any group in Spain that was not Spanish. From the time he became Spain's dictator at the end of the Spanish Civil War in 1939 to his death in 1975, Basques were prohibited from speaking their language and participating in their culture and were at times tortured or killed for their political beliefs.
Because of this cultural genocide, coupled with political war, terrors from World War II and lack of financial opportunity, many Basques left for other parts of the world, including Argentina, Chile and the United States. They brought their culture, language and society with them, planting seedlings from the surviving tree of Gernika in Boise and, later, in Reno.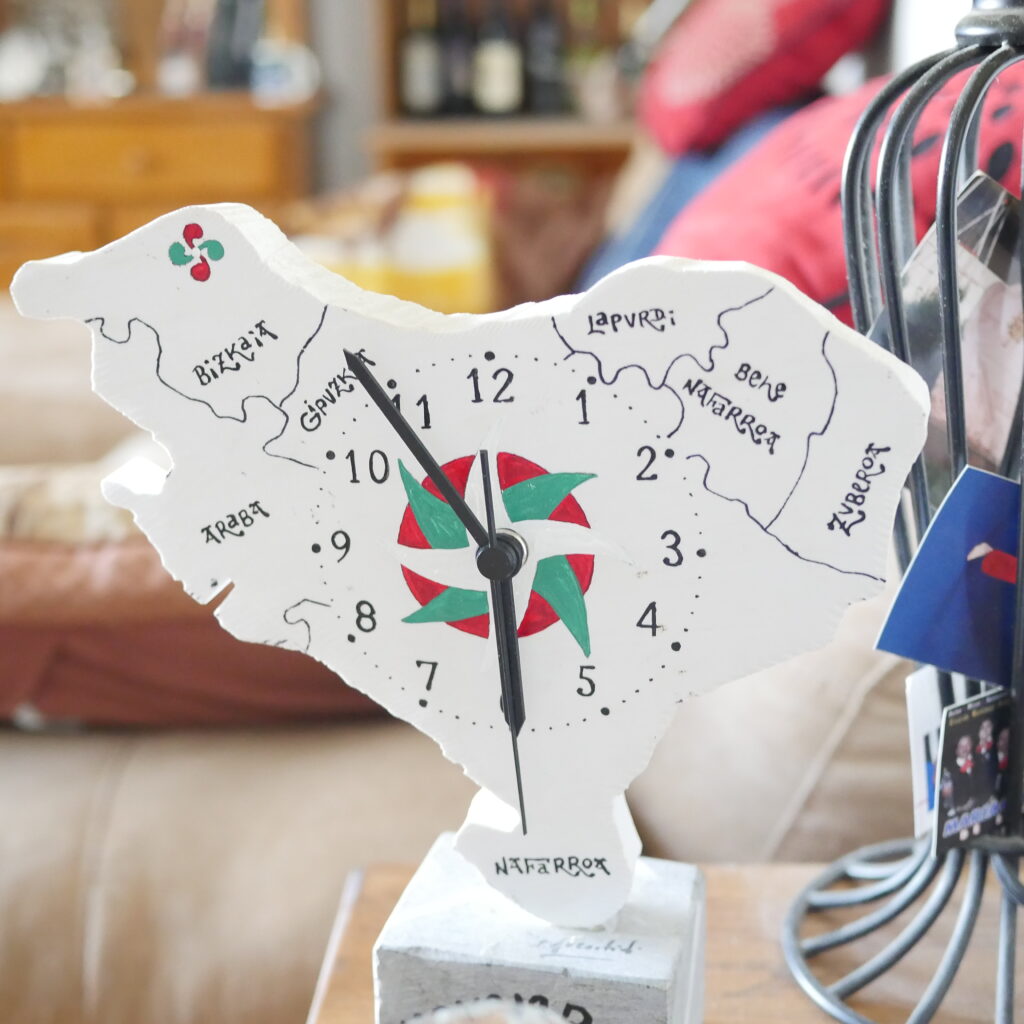 A singer's journey
Born in 1947, Goñi left for the U.S. as a teenager in the 1960s. Many Basques had gone to work in the U.S., where they often found better opportunities and earned more money, allowing them to financially help their families back in Basque Country. Goñi quickly found work in the sheep camps in Arizona, eventually deciding to make his home in the U.S., where he worked in the ranching industry as well as construction.
In these foreign lands, Basque immigrants created their own diasporic cultures that are seen around the Washoe Valley, Elko and other parts of Nevada today. Basque immigrants could stay at Basque boarding houses that eventually became many of the Basque restaurants the area is known for today. They would eat roasted meats, beans, soups and stews and drink red wines and picon punches. They would play music and perform bertsolaritza.
When Goñi first came to the U.S., he didn't sing much — there weren't many Basques in Arizona. Working in sheep camps can be very isolating, particularly when there is no one around who shares your culture. And Goñi said that Arizona was too hot for him. Eventually, he left for Idaho, where he met more Basques and made friends with other bertsos before moving to the Reno area in the '80s.
In Euskal Herria after Franco's death in 1972, the Basques were reviving their language and rebuilding their culture. Meanwhile, Goñi was creating a group of bertsos who were performing at everything from Basque picnics to funerals, winning awards in Boise, Gardnerville and San Francisco.
He even performed with a group for Congress in 1992. Goñi said he never imagined that his life would bring him to perform bertsos in Washington, D.C.
Goñi is still performing today. In September, he sang a bertso honoring the statue of the Basque Shepherd when it moved from the Nugget Casino Resort, previously owned by second-generation Basque immigrant John Ascuaga, to the UNR campus. In March, Goñi was honored at the Bertsolari Special Tribute at the North American Basque Organization meeting in San Francisco.
Goñi said that while he has had many memories performing for national leaders, his favorite memories of singing are after performances, when people gather to eat and drink. Often people will play instruments and take turns singing for one another.
"That's the good memories, singing a lot … you find people you're not thinking you're going to find," he said.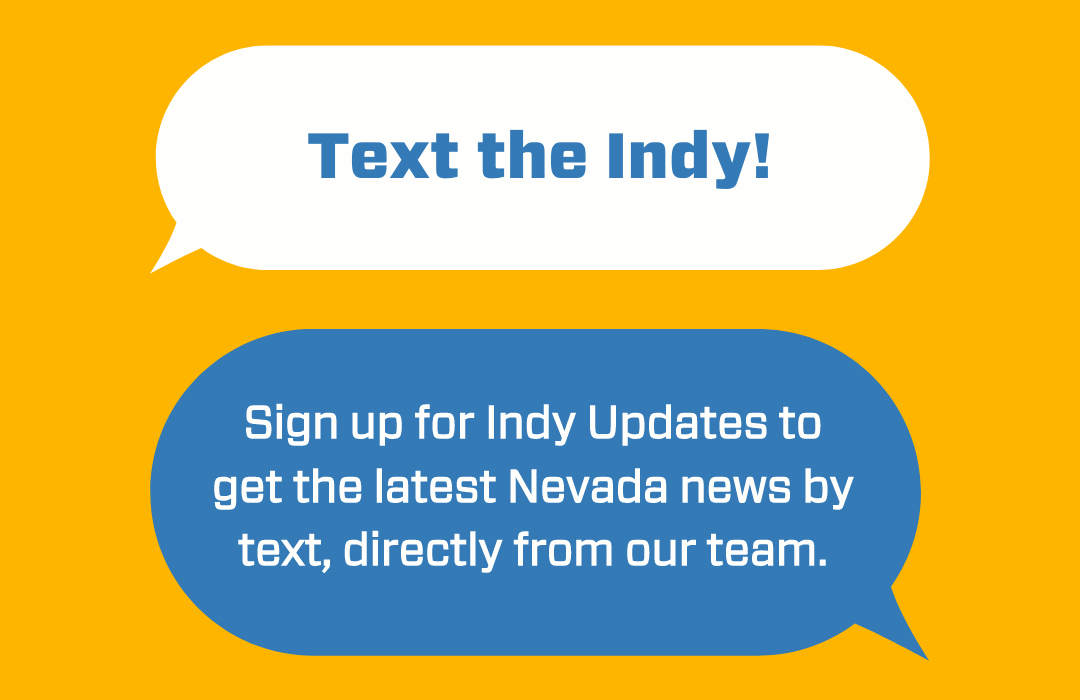 Featured Videos
Comment Policy (updated 4/20/2021): Please keep your comments civil. We reserve the right to delete comments or ban users who engage in personal attacks, use an excess of profanity, make verifiably false statements or are otherwise nasty. Comments that contain links must be approved by admin.