In a hard-knock town for homeless people, new collective provides hope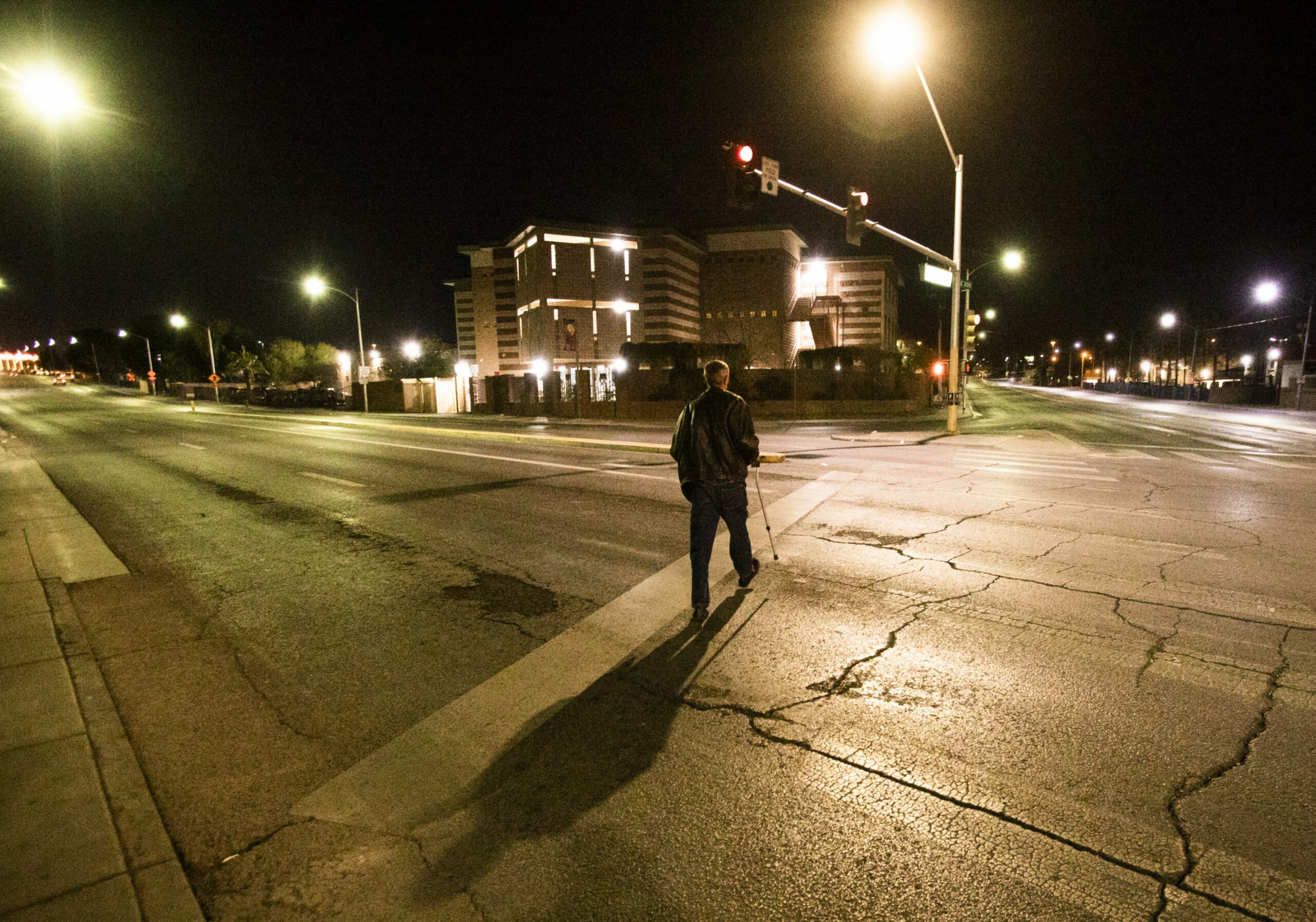 The night wind is cold and sharp in winter, cutting through whatever worn down clothing you may have. During summer, the heat presses down on you like an unyielding weight from which there is minimal reprieve. Meanwhile, the overwhelming entertainment cocktail of bright lights, beautiful showgirls, and fantastic dining rooms draws most potentially sympathetic eyes — and many would rather look away, anyhow.
This is life for an unhoused person in Las Vegas.
According to the Nevada Homeless Alliance, there are more than 5,000 homeless people in Southern Nevada on any given night, and more than 13,000 people will experience homelessness at some point in the year. That's a problem, especially when the city's most prominent resource center, the Courtyard, has a capacity of only 800 and is also grossly insufficient when it comes to meeting the actual needs of homeless individuals.
Of course, there are a variety of different shelters beyond the Courtyard, but even their combined capacity isn't enough to handle the problem. Exact numbers have been in flux amid pandemic-caused capacity restrictions and funding fluctuations, but NBC News reported in 2019 that there were only 2,000 shelter beds in total in Clark County, significantly less than the amount of unhoused people.
Not all of these beds are generally accessible either. A lot of shelters designate beds specifically for certain sub-categories, such as veterans, seniors, or members of the LGBTQ community, meaning that not all homeless people have equal access to shelter beds on any given night.
Current numbers on the number of homeless people in the metropolitan area are also likely an undercount. Many homeless individuals find solace in the drainage tunnels beneath the city, either to escape severe weather conditions or avoid police sweeps of encampments, making them particularly difficult to reach and count.
The Las Vegas Review-Journal reported last year that many shelter workers fear more people will be forced onto the street as the pandemic continues to inhibit economic recovery and protective measures like the eviction moratorium have been lifted. This, on top of an often callous municipal government that passes ordinances more restrictive than helpful to a homeless person's ability to live.
To make up for this deficiency of care, a growing collective of community members have embarked on a new project: the New Leaf Community. Beginning in 2020, the collective was founded by a group of private citizens on the principle that housing is a human right. The group is striving to provide alternative housing through mutual aid and direct action and seeks to build fully housed communities where neighbors are too important to allow them to fall through the cracks.
In the words of Robert Majors, one of the organizers behind the project, "The New Leaf Project started as a direct action towards housing the homeless in Las Vegas. We want to provide people a safe place to sleep, store their belongings, and have ownership of."
The organization lists six core values on its website and Instagram page: dignity, justice, accessibility, empowerment, community leadership and autonomy. These are meant to center homeless individuals as the focus of the work — and underpin the collective's commitment to guaranteeing fundamental human rights.
Taking a housing-first approach to homelessness, New Leaf initially adapted the tiny house or hut model from other cities, successfully getting people off the street. Hosted by the nonprofit United Movement Organized Kindness located near Main Street and Washington Ave. in downtown Las Vegas, volunteers meet and construct movable conestoga huts using donated and recycled material, elbow grease and determination.
After 28 huts were destroyed in a raid on a homeless encampment in 2020, the collective started distributing huts to homeless individuals wherever they could be placed and left undisturbed. Through recent money-raising efforts, the group has also managed to acquire land to build a community for the city's unhoused population, one that will provide free access to all manner of resources. Everything is funded by this community's generosity, and all participants are volunteers who see an unfulfilled need in the city we call home.
We hope others will join in as community members work together to develop the recently acquired patch of land into a thriving community, one the group hopes will set a new standard for Las Vegas and other cities.
Zachary Kenney-Santiwan is a UNLV student studying social work. He was born and raised in Las Vegas and volunteers for local mutual aid groups and political organizations such as the Mass Liberation Project. To learn more about New Leaf, check it out on Instagram.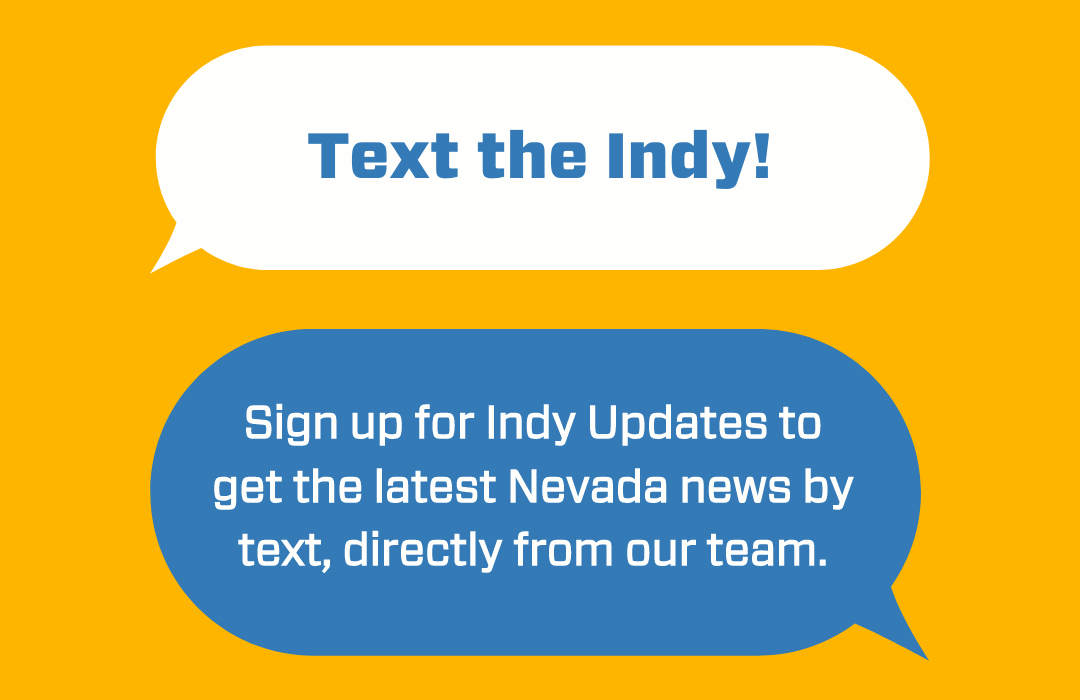 Featured Videos
Comment Policy (updated 4/20/2021): Please keep your comments civil. We reserve the right to delete comments or ban users who engage in personal attacks, use an excess of profanity, make verifiably false statements or are otherwise nasty. Comments that contain links must be approved by admin.