In Carson City visit, Biden's health chief announces extension of Obamacare special enrollment period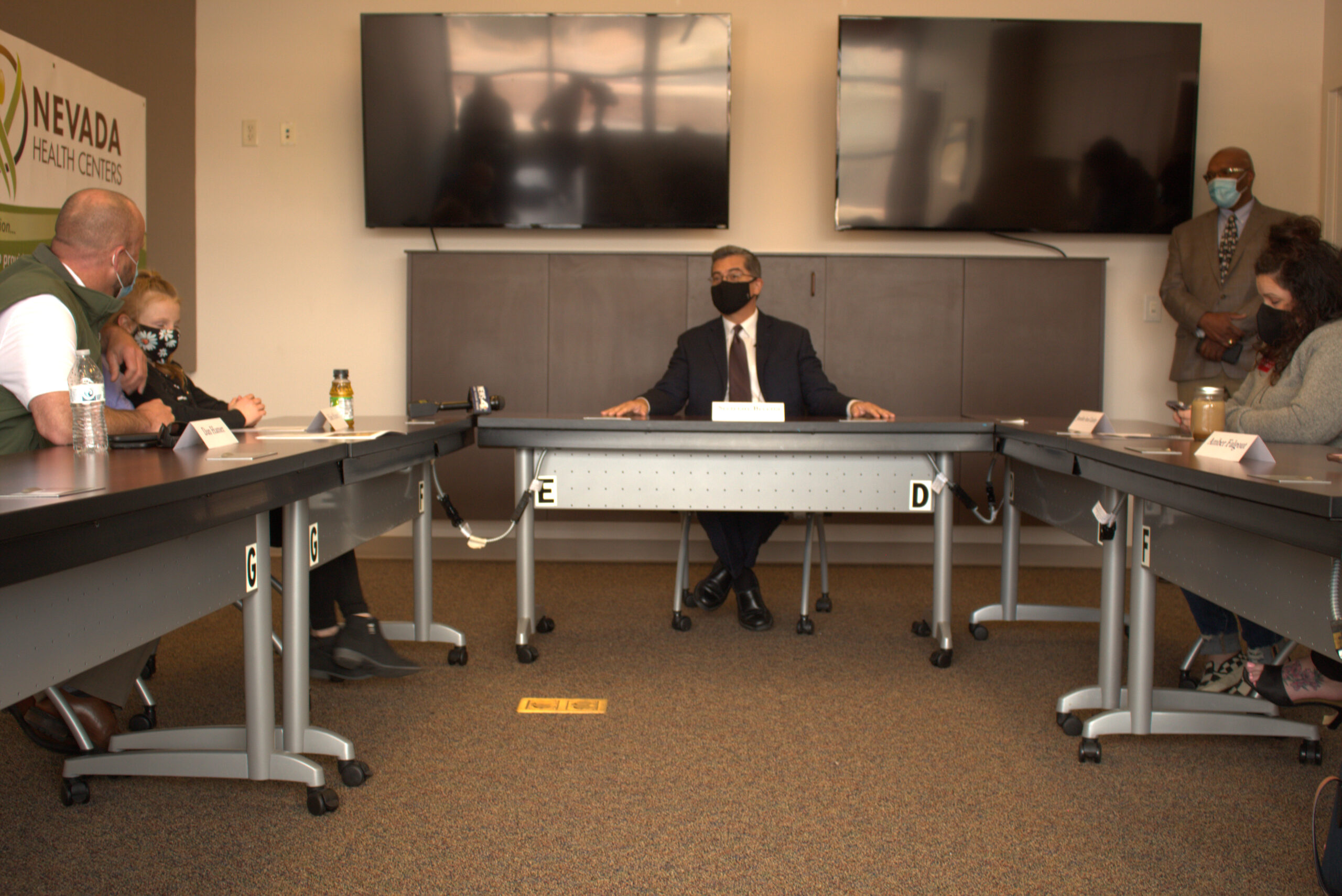 Health and Human Services Secretary Xavier Becerra announced Tuesday that a special enrollment period for the health insurance exchange created through Obamacare will be extended to Aug. 15, beyond the current deadline of May 15.
Becerra made the announcement while visiting a health care center in Carson City. He followed it up with a roundtable that featured Gov. Steve Sisolak and Heather Korbulic, a staffer for the governor and director of the Silver State Health Insurance Exchange.
Shortly after taking office, President Joe Biden signed an executive order creating a three-month special enrollment period for the marketplace, running from mid-February until mid-May. The marketplace offers health insurance plans for people who don't have it through an employer, and those plans are eligible for significant government subsidies through tax credits.
Monday marked the 11th anniversary since President Barack Obama signed the Affordable Care Act. The measure prohibits health insurers from denying coverage or charging higher costs to people with pre-existing conditions, imposing annual or lifetime coverage limits and requires insurers provide coverage for dependents on their parent's health plans until they are 26.
At the health clinic, Nevadans who are beneficiaries of the Affordable Care Act shared personal stories and experiences with Becerra about the ways the expanded medical coverage has affected their lives.
Dan Hamer, a Douglas County resident, explained the importance of his family's health coverage as his 10-year-old daughter, Elsie Hamer, lives with cystic fibrosis, a genetic disease that affects her ability to breathe. With her condition, Elsie Hamer takes 75 to 85 pills a week to aid her digestion in addition to 14 pills to treat the root cause of cystic fibrosis.
Dan Hamer said his daughter has spent six months collectively throughout her life in a vest machine designed to help clear her airways.
"Without the Affordable Care Act, Elsie would potentially be subject to not being able to get health care… and that would dramatically affect our ability to care for her," Dan Hamer said.
Elsie Hamer's medications would cost her family upwards of $390,000 annually. And while Dan Hamer said he is grateful to have good employer-provided insurance, their coverage doesn't include visits to the emergency room or to the doctor. He also said others who are not as fortunate as his family suffer from a greater lack of access to health care.
"Hitting our deductible is pretty common," he said.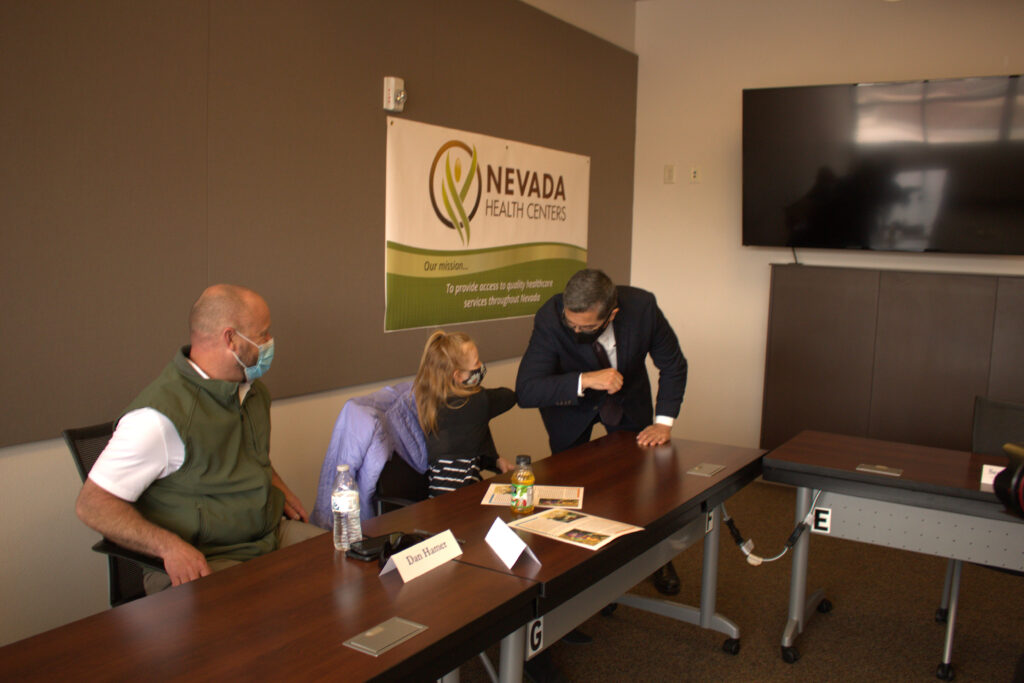 Amber Falgout told the roundtable that expanded federal and state health care coverage allowed her to leave an abusive relationship after getting pregnant at a young age, which she said left her dependent on her daughter's father in order to receive health care.
"I was able to get on Medicaid, and I was able to eventually leave that relationship and ended up being able to go to college and get two bachelor's degrees," Falgout said.
She said her experience led her to pursue advocacy work with Battle Born Progress, a progressive nonprofit organization.
Becerra called the passage of the Affordable Care Act "lifesaving" for families across the country and said expanding it is a nonpartisan issue.
"It shouldn't make a difference if you're Republican or Democrat, red or blue," Becerra said. "This is about health care for Americans. Some of these diseases, certainly COVID, does not discriminate based on your party affiliation."
During a roundtable meeting with Gov. Steve Sisolak and other state and local officials, Becerra congratulated Nevada for creating a state-based health exchange, Nevada Health Link, and a relatively quick vaccine rollout, as the general population over 16 will be eligible in less than two weeks on April 5.
"It is nice to see that Nevada continues that pioneer spirit," Becerra said.
While most officials thanked Becerra for his visit to the state's capital, some raised a few questions and concerns regarding the expansion of the Affordable Care Act — such as dental care.
"In the last round of negotiations of the Affordable Care Act… we left out an important part of the body and that is the mouth," said State Sen. Julia Ratti (D-Sparks), who chairs the Senate Health and Human Services Committee.
Ratti also brought up making the expanded coverage more affordable for "middle Americans" who don't qualify for the health exchange, to which Becerra replied that the federal government is "all ears" on making the measure more affordable.
Assemblywoman Rochelle Nguyen (D-Las Vegas), who chairs the Assembly Health and Human Services Committee, said she was excited to see expanded Medicaid coverage for postpartum women in the American Rescue Plan, a COVID relief package signed into law earlier this month, and said she hopes those efforts will continue.
The American Rescue Plan expanded the Affordable Care Act by allowing greater access to subsidies to pay for insurance.
Sisolak celebrated Nevada surpassing one million vaccines being administered as of last week and asked one thing of Becerra and the federal government.
"Whatever you can do to keep those vaccines coming," Sisolak said.
Updated at 4:29 p.m. on March 23, 2021 to add additional details of Becerra's visit.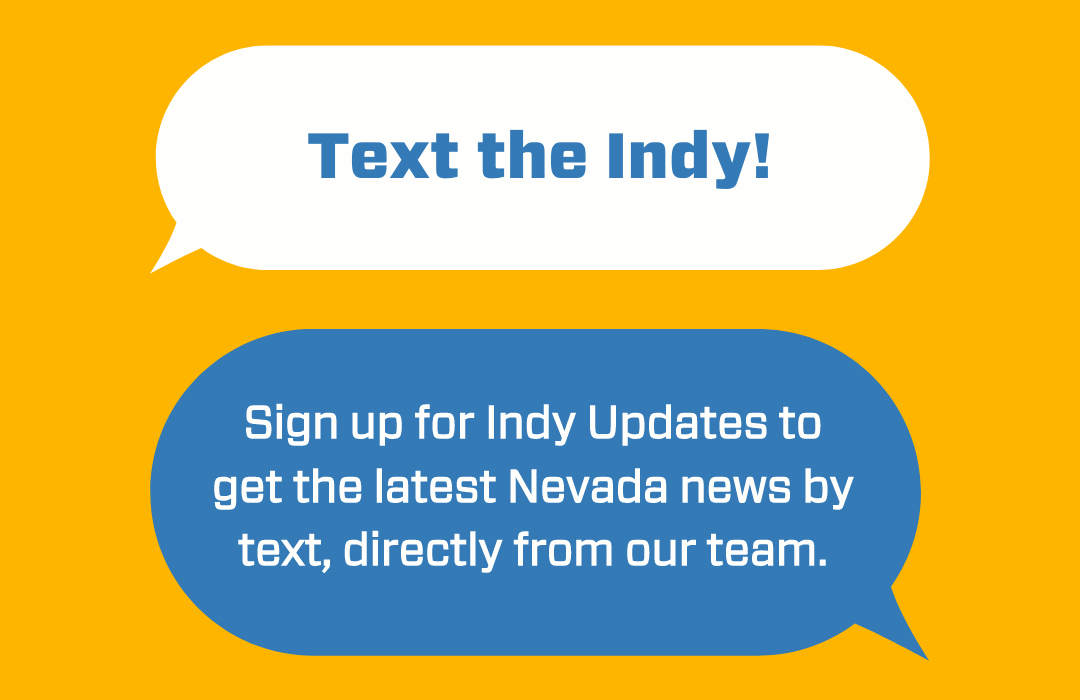 Featured Videos