In Historic Westside, plan to revitalize decaying public housing draws mixed feelings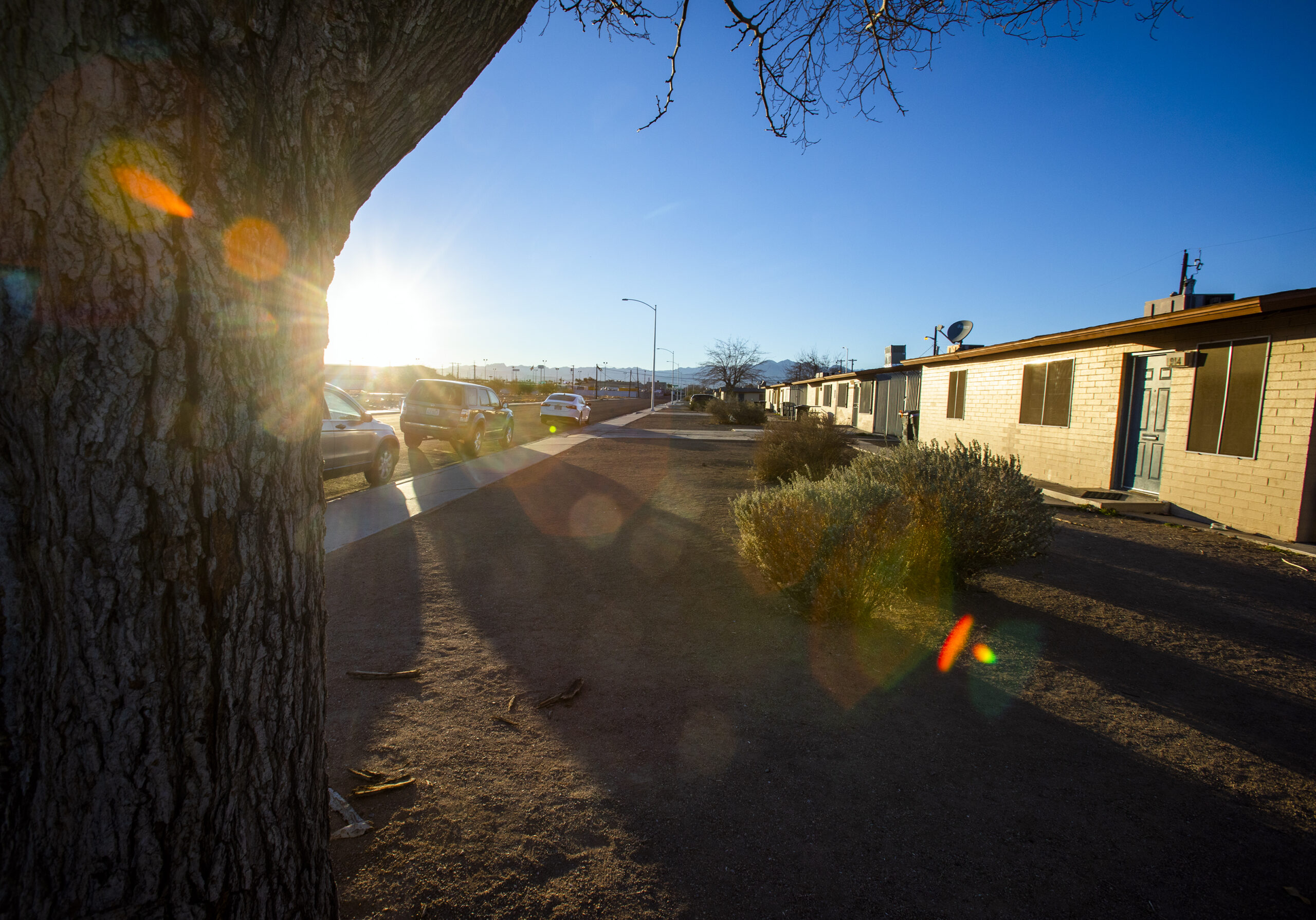 Within the first few days of living in Marble Manor in 2018, Madelyn Rhodes started to gripe.
She was happy to have a home in the Historic Westside after being on the waitlist and losing out on a unit in a different public housing complex. But she was concerned about her children's safety walking to school alone through the neighborhood with abandoned buildings and a large homeless population.
She said she was asking why God put her here, until she saw inspiring spray-painting on the side of the building one day that she took as a divine message.
"And I said, you know what? You're here to pray for Marble Manor and you're here to do something here," Rhodes, 37, said. "And I settled in."
Within a year, she was on the resident council board. And now as president, she's working to guide residents through the changes at Marble Manor — the newest being the plan for redevelopment.
The Southern Nevada Regional Housing Authority and City of Las Vegas are partnering to tear down, rebuild and expand the 70-year-old complex off of Washington and H St. The entities are beginning a two-year planning period for the project after receiving a $450,000 grant from the Department of Housing and Urban Development. The grant looks to replace decaying public housing with mixed-income housing and other community facilities to improve the lives of residents. The neighborhood today is made up of long and narrow sand-colored duplexes with one to four bedrooms.
The housing authority is contributing $265,000 and the city is contributing $50,000 to the planning period. At the end of the two years, the housing authority will be eligible for another HUD grant between $30 and $50 million to construct the project. The total cost of the project has not been calculated yet, according to officials.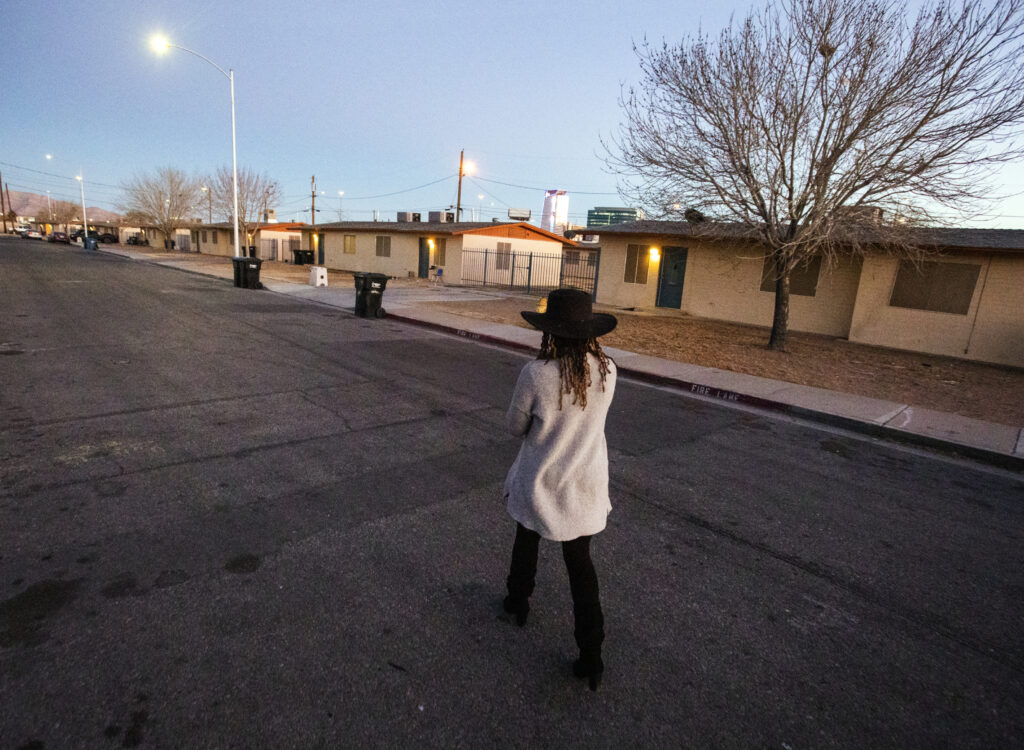 The project comes during a critical shortage of affordable housing, defined as any housing that costs 30 percent or less of a person's income. Public housing, like Marble Manor, is affordable housing that is managed and subsidized by the government.
The Las Vegas area has only 16 affordable units for every 100 households with incomes 30 percent or less than the median income, according to the National Low Income Housing Coalition.
Clark County's housing authority has over 70,000 applicants for affordable housing in the Las Vegas valley. Lewis Jordan, the new executive director of the housing authority, said the project will provide an opportunity to address the needs of existing residents and those that need affordable housing.
"It's my understanding that our population in this county has expanded greatly over the years," Jordan said. "And unfortunately, all of those individuals that either came or that are here don't have the luxury of having a safe, clean, affordable unit to stay in."
During construction, residents will be relocated and given first choice for the units with the same rent as before, Jordan said.
The project is also part of the HUNDRED (Historic Urban Neighborhood Redevelopment) Plan that aims to revitalize the Historic Westside, the 500-acre neighborhood seated between Interstate 15, U.S. Route 95, Martin Luther King Boulevard and Owens Avenue. In the 1950s, Black Las Vegans built a thriving community with their own churches, businesses, casinos and strip.
But racism and segregation still brought problems, particularly in housing, according to the book Resort City in the Sunbelt by Eugene Moehring.
A 1949 survey found that 80 percent of the buildings in the segregated Westside were substandard — often without toilets and sometimes without water, gas or power. The city received federal funding to build public housing. Nearby white residents in Bonanza Village protested the plan until the city agreed to build a road almost a third the length of a football field — later renamed Martin Luther King Boulevard — between the neighborhoods.
Marble Manor then opened in 1953 with 100 units on 20 acres. It grew to today's 235 units and 35 acres through three expansions in the next decade. But the last major work done to the properties was in 1997, according to the housing authority.
Today the units are riddled with maintenance issues and show their old age. They're surrounded by boarded-up buildings and vacant lots.
But some residents are weary of the plan. Some of them told The Nevada Independent they didn't completely trust that the displacement would be temporary and the rent would remain the same if they returned.
"I support the rebuild, or reconstruction, or whatever they want to call it," said Jerry Neal, 72, a resident since 1999. "But yet, I support the treatment, the proper treatment, of the residents … This is no time to put people out that ain't got no money already."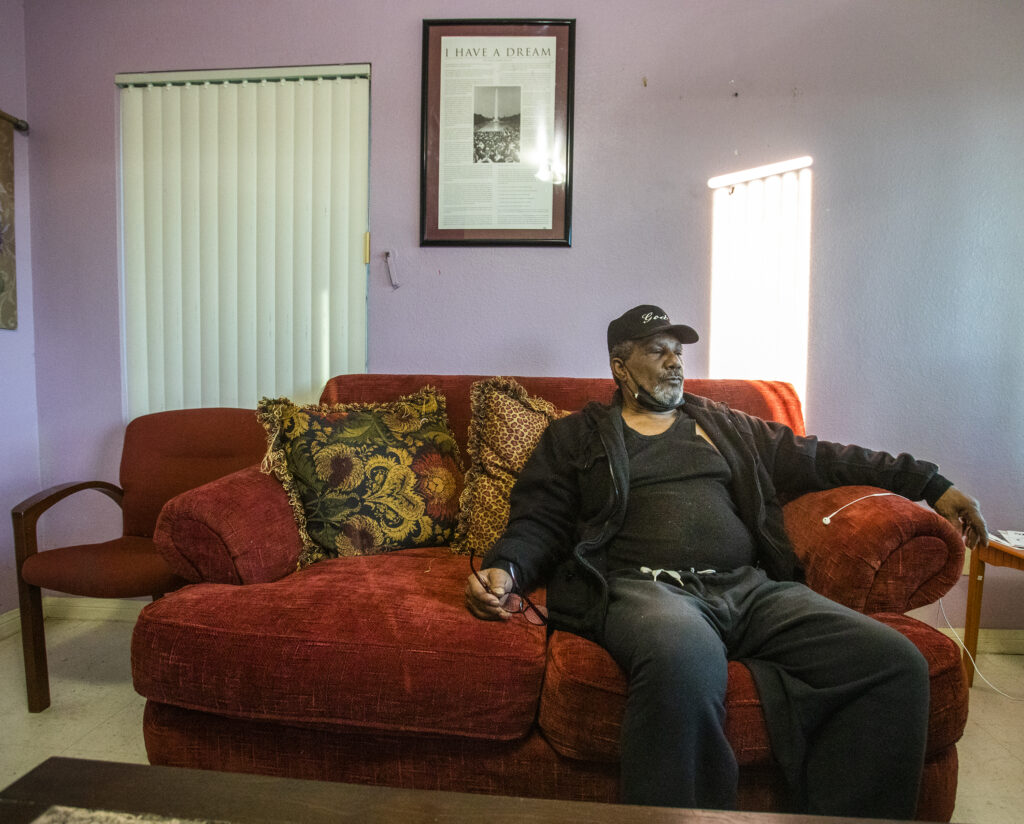 Existing issues
Since Mya McMillion moved into Marble Manor two years ago, there's been no shortage of problems with the unit she lives in with her husband and two children.
McMillion, 35, said she has a window that's almost impossible to open and a toilet that has to be plunged after every flush. The covering on the kitchen light fell and hit her head one day and hasn't been replaced yet. The light in her bedroom is so dim she can't see anything at night. She said maintenance told her during an inspection in the fall that the light couldn't be replaced.
"The walls are peeling, there's cracks in the ceiling, and there's rodents," said McMillion, who is also the vice president of the resident council. "It's horrible."
Marble Manor residents described to The Nevada Independent a wide range of issues with their units, including shifting foundations and roach infestations. Some residents said they told maintenance about these issues but had major delays in getting the issue fixed or never had the problems fixed at all. Other residents said they hadn't reported their issues because they assumed maintenance was doing regular inspections and already knew about any issues.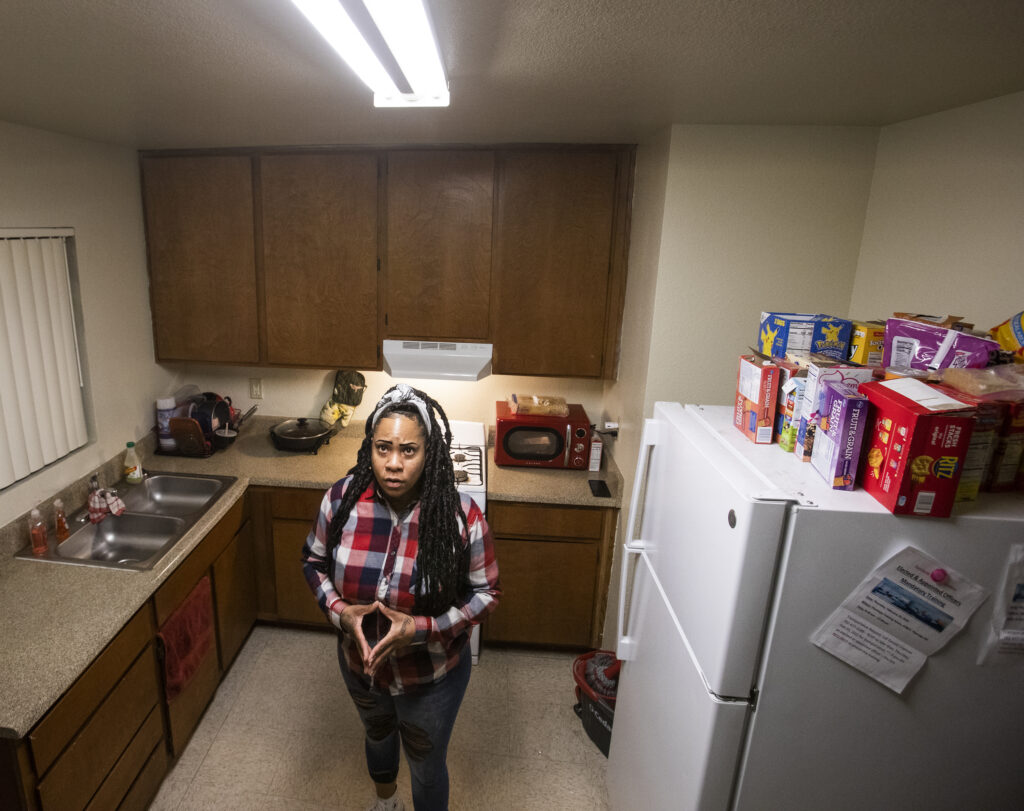 Michael Douzat, 55, said maintenance always came quickly for his requests. The disabled Army veteran left Marble Manor in 2020 after living there for a year, but frequently visits to see his daughter and fix the neighborhood children's bicycles.
He described the units as small, but livable, even with mostly dirt yards and a broken sprinkler system.
"But they're somewhere to live, so you can't really complain," Douzat said.
Jordan, with the housing authority, said the units have "out-used their useful life" and are ready to be completely revitalized.
Councilman Cedric Crear, who represents the Historic Westside, said he has been pushing for completely demolishing Marble Manor since he was on the board of commissioners for the housing authority in 2018. He noted that the complex has been there since before he was born in the Westside.
"At the time it was a state-of-the-art affordable housing complex that was there, and I think you can only patch it up so much," Crear said. "People's quality of living needs to be better as well."
Residents said they agreed with the plan to tear down Marble Manor and saw it as an opportunity to improve the neighborhood. But many said the community needs immediate improvements, such as in the communal laundry room.
The room has outlets for a handful of washers and dryers but no machines. The room is now used as storage for security. Residents must purchase their own washer if they want one in their unit. Many use clotheslines for drying.
"We need to wash our clothes now," said Earnest Gaddis, a widowed father of two who moved into Marble Manor after being evicted from his previous rental in 2020. "So you bring a state-of-the-art-facility in that you can also transfer to the new place. They need to do something."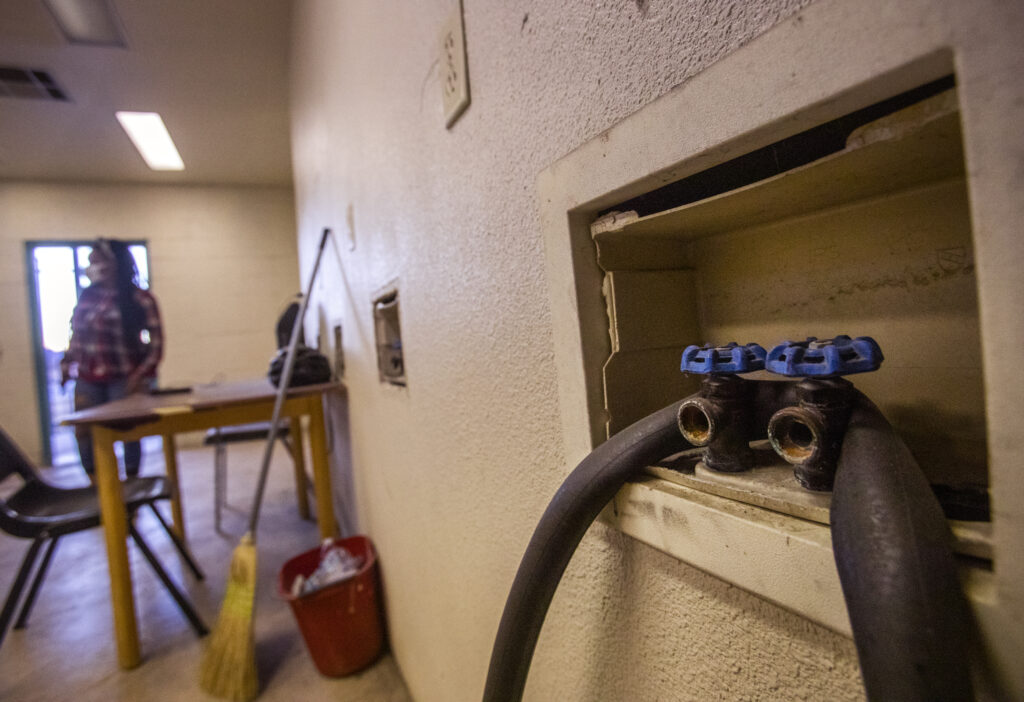 'Much more than brick and mortar'
Although details of the project won't be solidified until the end of the two-year planning period, housing authority officials said the new complex will have different kinds of affordable housing for various incomes.
One type being considered for a portion of the expected 500-plus units is known as Rental Assistance Demonstration, which shifts the management of subsidized housing from the government to private companies. Units under the program are subsidized with a voucher, so rent remains at 30 percent of a resident's monthly income.
Rhodes said she and other residents were concerned about the possibility of living under the program and returning to the complex with increased rent and eviction threats.
When asked about these concerns, housing authority officials said there will not be an increase in rent for current residents. Frank Stafford, development modernization director for the housing authority, said the public housing units — where residents pay 30 percent of their income to rent under government management — will be replaced one-for-one.
Jordan also noted that it's early in the process and the financial structure could change based on the needs of the residents because the project is "much more than brick and mortar."
"This is more than just fixing up a unit or rehabbing a unit," Jordan said. "We take very, very seriously the level of impact we have on people's lives. And so we want to make sure that as we're doing these transformative processes, that the humanistic side of it is at the very top in addition to the brick and mortar."
Beyond housing, the project is expected to contribute to the full redevelopment of the Historic Westside.
Crear said the project can help attract businesses by increasing metrics — such as population and average income — businesses look at when deciding where to set up shop and invest.
"Historically, the Historic Westside hasn't hit those metrics and it's been tough to bring businesses in," Crear said.
The housing authority plans to include a variety of facilities within Marble Manor to enhance residents' lives beyond just housing.
Some early ideas include a satellite facility for a college or university, a library, and a cultural and arts center, according to housing officials. But ultimately, they said the ideas will need to be discussed and approved by the communities.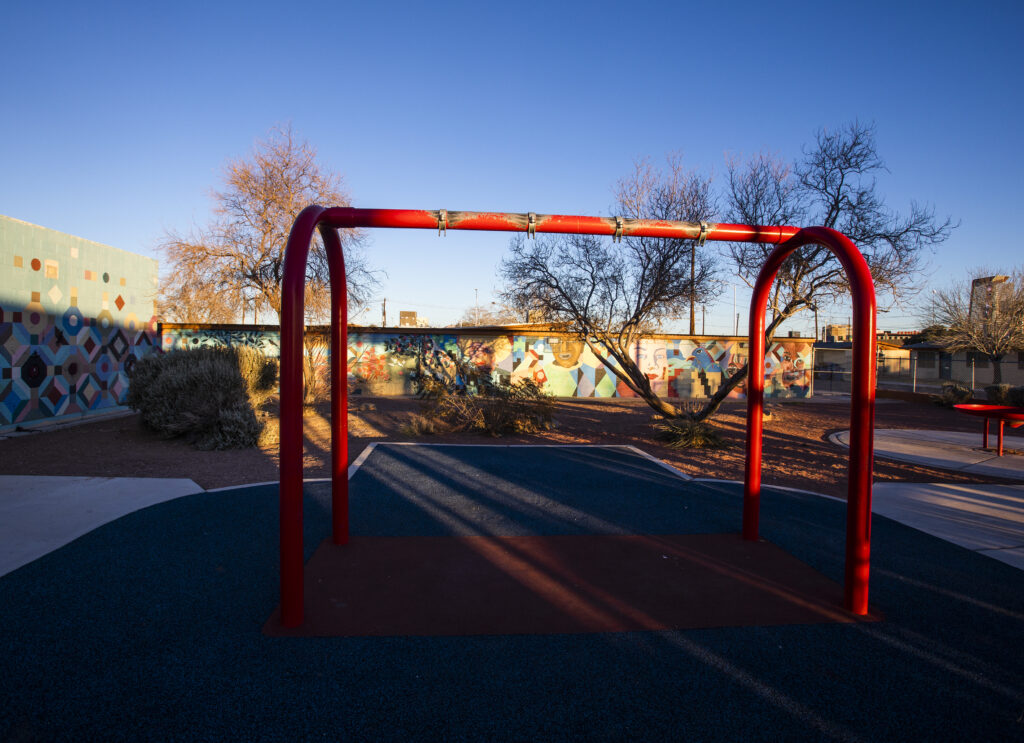 Residents who spoke with The Nevada Independent listed an expansive park, a recreation center, an arts center and a laundromat as some facilities they would like to see in their new neighborhood. Some said they'd like to see different services, such as job training, financial literacy classes and child care.
"These are underprivileged minority citizens receiving little to no income faced with a lot of racial discrimination and stereotypical barriers," McMillion said. "These are the people that need the most help to become self-sufficient."
Housing officials emphasized that the project will be resident-led, so the new development will meet the community's unique needs. The grant from HUD requires the housing authority to do rigorous community outreach, including a survey, and the authority has stressed that residents will be relocated, preferably to other public housing units, and given first priority in returning once development is completed.
But some Marble Manor residents are doubtful that officials will actively engage with the community, and will lead to residents being pushed out of the neighborhood.
Many residents said they would like to see housing and city officials go door-to-door to hear every resident's perspective and potentially chip away at existing lines of distrust and miscommunication. Rhodes, the president of the resident council, said open conversations are crucial to the success of the project.
"Them being involved in that is important, because I believe there's a disconnect in understanding of our history in the first place," Rhodes said. "The people feel like that's all the city looks at them as, is dollars. And we want to make sure we try to change the narrative and have a different type of conversation."
The Nevada Independent is raising $200,000 by Dec. 31 to support coverage of the 2024 election.
Tax-deductible donations from readers like you fund this critical work.
If you give today,your donation will be matched dollar-for-dollar.
Give + Get Matched
Featured Videos