Activists participate in the Reno Women's March on Washington on January 21, 2017 in Downtown, Reno, Nevada. (David Calvert/The Nevada Independent)
In its fourth year, Reno Women's March celebrates 100 years of women's suffrage, aims for inclusion
January 17th, 2020 - 2:00am
Reno's first Women's March began as a response to President Donald Trump's inauguration, but has morphed over the past four years into what organizers hope will be both a celebration of women and an event to increase community engagement in Northern Nevada.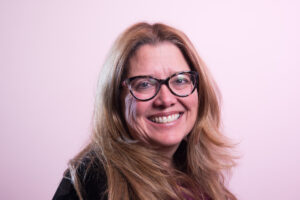 The fourth annual Women's March, scheduled for Saturday, is celebrating the 100th anniversary of Nevada ratifying the 19th Amendment guaranteeing women the right to vote. Marchers will meet at Reno's "Believe" sign and then walk down Virginia Street to the Reno Events Center.  
"We're celebrating how far we've come and celebrating how far we still need to go," Jackie Shelton, a Reno local and a lead organizer of this year's march, told The Nevada Independent in an interview this week. 
Organizers said the event will offer marchers the chance to interact with community organizations, hear from political candidates and learn ways to stay involved beyond the march. Although candidates across the political spectrum are welcome, the event's website indicates most of the major candidates and campaigns participating in the event are Democrats, with some local Republican and nonpartisan candidates as well. 
The Office of Inclusion and Diversity at UNR is an official sponsor of the event this year. Dr. Eloisa Gordon-Mora, the diversity and inclusion officer for the office and a newcomer to Nevada, said the Women's March is an expression of democracy. 
"At the historical conjuncture that we find ourselves, both as a nation and throughout the globe, in which what have been considered democratic societies have been experiencing serious and ongoing challenges to their democratic values, a focus on empowering women and other marginalized groups, is a focus on democracy," she said.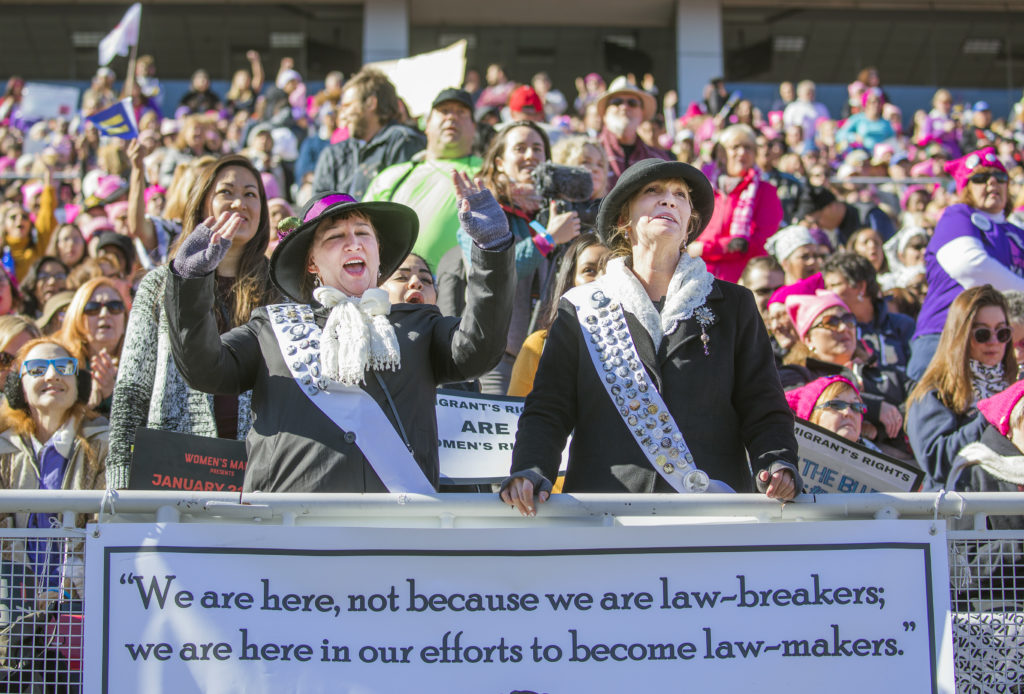 Shelton noted the 19th Amendment did not initially include women of color and emphasized the importance of acknowledging how racial biases affect communities. The Women's March has faced criticism over a lack of inclusivity and a focus on the concerns of white women.
This year's organizers include members of the LGBTQIA+ community as well as individuals from a variety of cultural and ethnic backgrounds. They worked together to address concerns from the past and raise awareness of issues facing marginalized and underrepresented populations.
Gordon-Mora reiterated the need to examine discrimination in history and at the present moment.
"This year, particularly, the Reno Women's March is a moment for critical reflection, for all of us, to examine where we are as a society, particularly in this 100 Anniversary of the 19th Amendment," Gordon-Mora said. "We know that even at that crucially important date of ratification of August 26, 1920, not all women were included but continued to face discrimination."
Gordon-Mora said activism around the Women's March extends beyond the right to vote.
"Even such matters that are considered 'women's issues,' such as access to birth control, are always impacted by other considerations such as income level, racial and cultural concerns, immigrant status, etc.," she said. "So therefore, a focus on women has to be a focus on this complexity."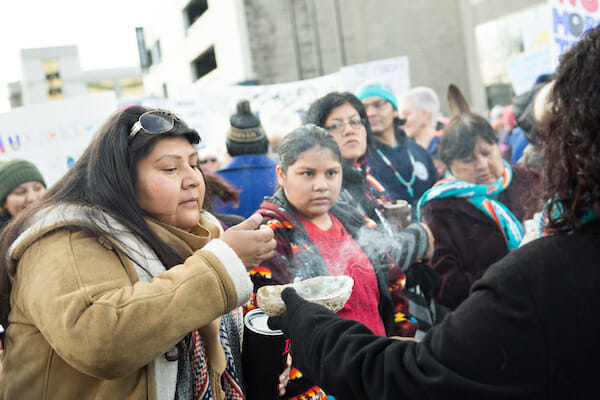 The march's website says the mission of the event is to "harness the power of diverse women and their communities to create transformative social change." It also includes vision statements about advocating for protection of indigenous rights, supporting immigrants and dismantling gender and racial inequities, among other topics. 
Indigenous dancers performing the Jingle Dress Dance will lead this year's march. Shelton said placing indigenous women at the front of the march recognizes them as the first women in U.S. history and is intended to also draw attention to the more than 5,000 murdered or missing indigenous women in the United States. 
At the end of the march route, participants will have the opportunity to hear from a variety of speakers and meet with nonprofits who need support and volunteers.
"Everybody wants to help, but they don't know how," Shelton said, describing how organizers are melding the march with "What Can I Do?", a speed dating-style event Shelton started in 2016 to connect volunteers with nonprofits.
"The Women's March is amazing 'cause you have all this energy, all these people marching. And then what? They hear a couple of speeches, and then they go to brunch. And so we said, how do we harness that?" she said. "So we combined the two. We've got about a hundred nonprofit groups and candidates that are going to be set up in there. So at the end of the Women's March, they can go in and talk to people and figure out how, and where, to put their energy."
Although the march is progressive in terms of advocacy for causes such as women's reproductive rights and environmental justice, Shelton said it is open to everyone — men included.
"We welcome men … We want everybody to come, and we want all ages. Everybody should be at this. I had somebody on the Facebook event ask if conservative women were invited. And I said, absolutely. This is about everybody making everybody better, lifting everybody," Shelton said.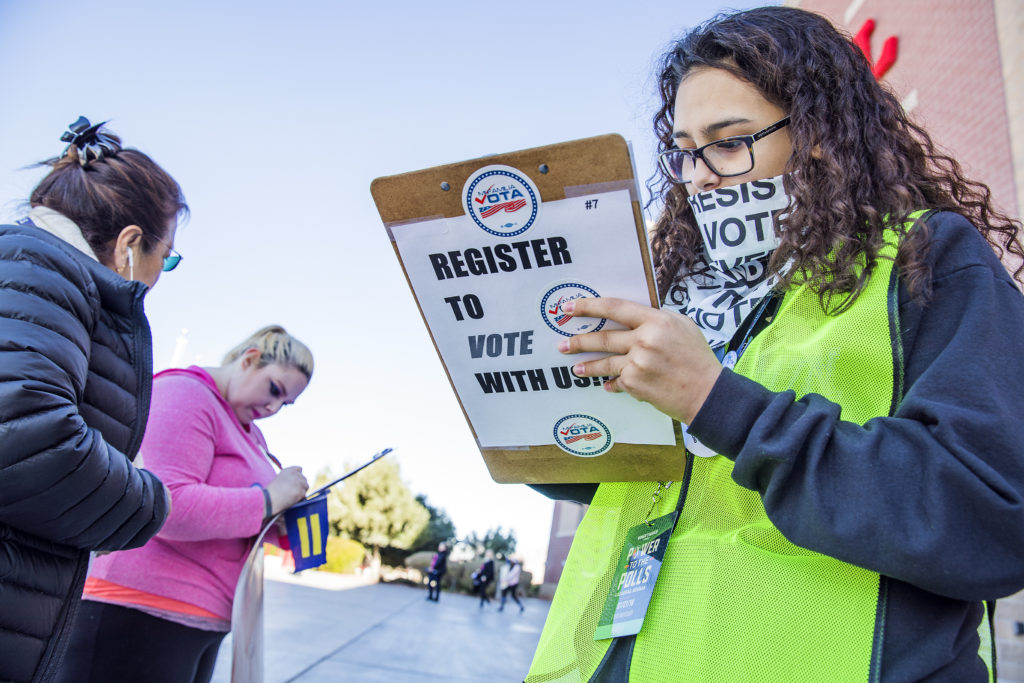 Shelton said she had never been an activist in elections until 2016. She said fear and anger generated by Trump's election inspired her to become more involved in the political process, and the Women's March provided an outlet for many people who had not voted to participate in elections and advocacy.
"After the 2017 Women's March, [I talked with people] who'd never voted, who showed up to the march, who registered to vote. And I think that that's had a huge effect, just in general getting people involved … I had one woman actually who [is] running for a Congress," she said. "It's not just voting or being involved, it's understanding we have power, but we have to use that power."
One eye-opening moment for Shelton during the planning process came while organizers were discussing security. Shelton imagined police at the event to let the public know the space was secure. However, when a committee member pointed out uniformed officers might discourage minority populations from attending, Shelton realized she needed a different plan.
"[I] didn't think about [the concern over the police]. So I went and met with the security force, told them our concerns," she said. "The security are [sic] going to be in plain clothes, and we have people of color out front and from the security division."
As for the future, Shelton is focused on the march this coming Saturday but wants to keep the momentum going. She views the march as integral to connecting individuals and hopes the event can continue empowering people to get involved in their communities.
"What we're doing [at this march] is having some form of 'what can I do? I don't want that to stop," she said. "We need to keep doing it because sometimes we get complacent and we think, 'Oh, the world's fine. It's good.' Even if it is good, even if it's wonderful, it can always be better, and our involvement makes it better."
Gordon-Mora underscored the need for continued legislation so the underlying goals of the demonstrators carry on beyond Saturday.
"The focus on women and other marginalized groups as democratic imperatives is unquestionable," she said. "What has to be addressed is how to move away from reactive, patchwork policies to more comprehensive legislation that address the totality of women's lives."
Stories
Candidate Trackers
Endorsements, Ads, Policies, Visits
& More
visit now
Comment Policy (updated 10/4/19): Please keep your comments civil. We reserve the right to delete comments or ban users who engage in personal attacks, use an excess of profanity, make verifiably false statements or are otherwise nasty.