In recognition of our veterans in need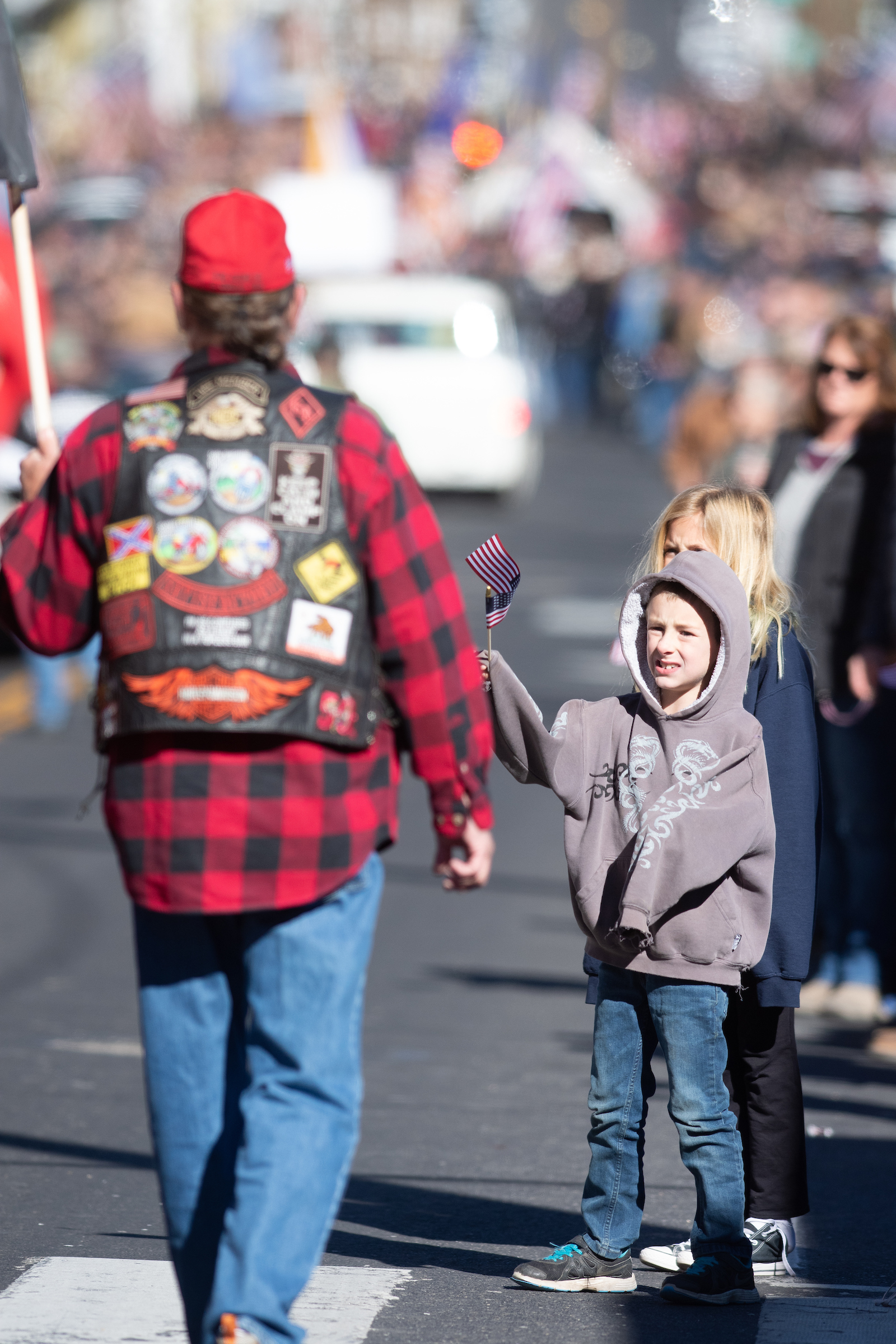 It's time to celebrate Veterans Day, one of the most revered holidays of the year, to honor those who served in the military whether during a time of war or peace.
Originally named Armistice Day to commemorate the end of World War I in 1919 on the "eleventh hour of the eleventh day of the eleventh month," the holiday rightfully morphed into something larger in 1954 to also recognize the sacrifices of veterans who served in World War II and the Korean War. That was when Congress amended the name to ensure inclusion of all veterans in perpetuity.
Another change to Veterans Day occurred in 1968 with the passage of the Uniform Holiday Bill. That bill made certain that five national holidays—Veterans Day included—fell on Mondays to create more three-day weekends. Because that change inadvertently obscured the historical meaning of Veterans Day in the eyes of many Americans, President Gerald Ford signed Public Law 94-97 in 1975 to return the celebratory day to November 11. Americans love to honor their veterans—and they didn't want anyone messing with the one day of the year everyone knew as Veterans Day.
Today, veterans comprise an impressive constituency of more than 19 million in the U.S., with more than 240,000 residing in Nevada. But recent data from the Veterans Administration show far too many of these veterans are suffering dearly on our home soil. There are 5.2 million veterans receiving VA disability compensation, and approximately 940,000 of those are classified as 100 percent disabled.
The 2021 National Veterans Suicide Prevention Annual Report provides an even more sobering reminder of the steep costs of military service that many of us don't see. In 2019, an average of 17 veterans committed suicide every day — a devastating statistic given it is nearly double the suicide rate of the non-veteran adult population in the U.S. In Nevada, 115 veterans took their own lives that year, representing nearly 19 percent of the suicides reported for the state.
Suicide prevention is one of the highest health care priorities of the VA, and the recent report illustrates a number of prevention measures. A small glimmer of light shines through as the data shows there were 399 fewer veteran suicides in 2019 than in 2018, marking the second consecutive year suicides have decreased from one year to the next in nearly twenty years. Also noteworthy are the suicide rate comparisons of those with Veterans Health Administration contact and those without. According to the VHA, "In 2019, among the average 17.2 veteran suicides per day, an estimated 6.8 suicides per day were among those with VHA encounters in 2018 or 2019, whereas 10.4 per day were among veterans with no VHA encounter in 2018 or 2019."
Regardless of any positive trend lines, the stark fact is there were 6,261 veteran suicides in the most recent reporting year, a statistic that is unacceptable by any standard. Tragically, the highest rate is among veterans 18-34 years old, those with their whole lives in front of them. Most suicides occur from firearms regardless of age.
Community-level interventions are key to lowering one of the most harrowing statistics among our veteran populations, according to the VA. To support community-level interventions, the Nevada Department of Veterans Services in its State Fiscal Year 2020 Annual Report details an array of strategies to engage veterans to identify and reduce suicidal behaviors before they reach tragic endings. Community members interested in joining a suicide prevention team can contact the NDVS directly here.
As we celebrate Veterans Day 2021, it's important to remember, as the American idiom goes, freedom is not free. It is indeed very costly and never something to take for granted. And that how many veterans go unseen and are on any given day all alone in a dark place, paying a very heavy price for their service to preserve the freedoms we all enjoy.
Michael Raponi is a Nevada resident and contributing columnist to The Nevada Independent. He may be contacted at [email protected]
Comment Policy (updated 4/20/2021): Please keep your comments civil. We reserve the right to delete comments or ban users who engage in personal attacks, use an excess of profanity, make verifiably false statements or are otherwise nasty. Comments that contain links must be approved by admin.