In wake of case dismissal, Bundy vows to continue ranching, setting up a potential conflict with the feds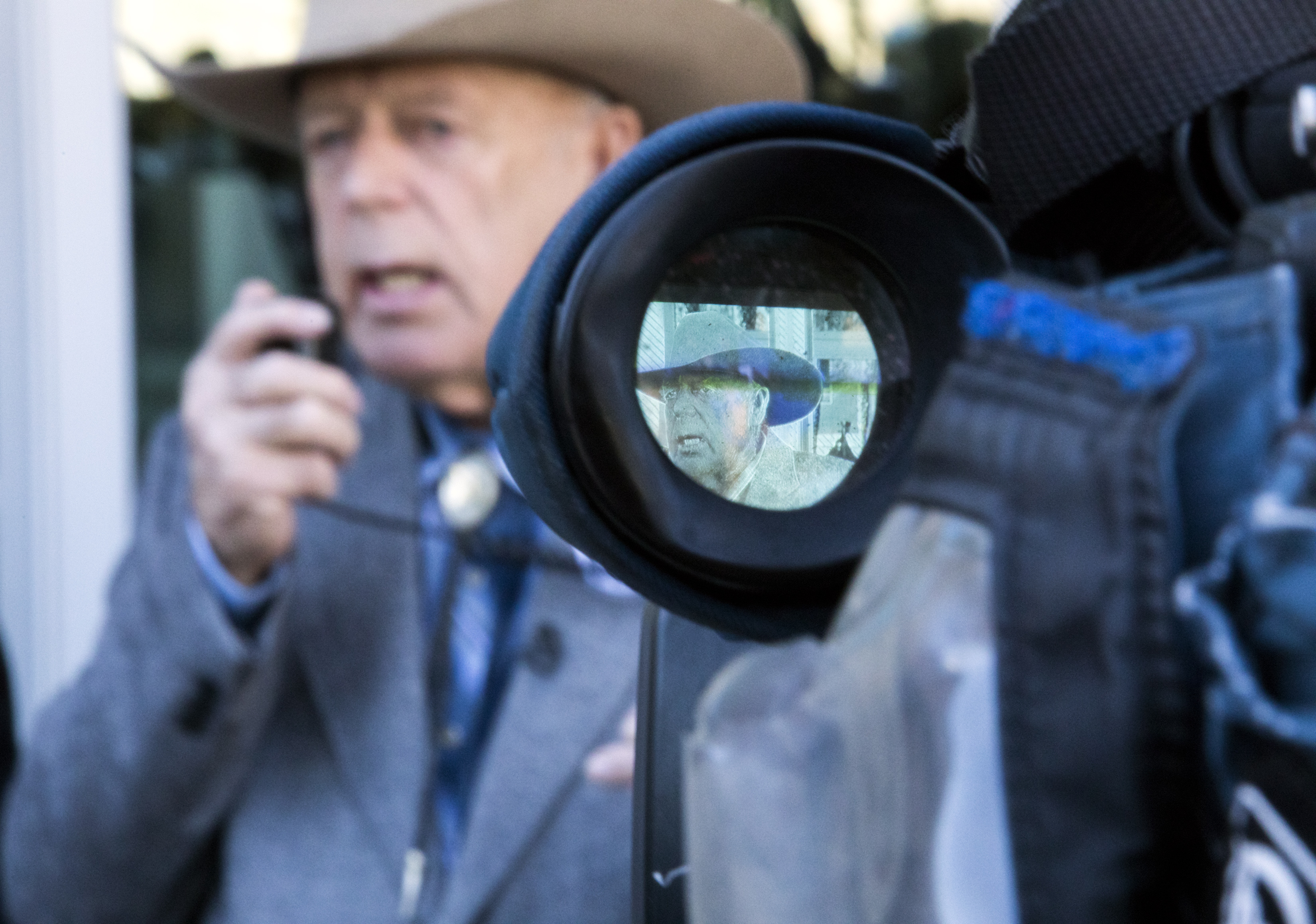 The grazing will continue, Bunkerville rancher Cliven Bundy vowed in front of the Las Vegas Metropolitan Police Department's headquarters Wednesday, two days after a federal judge dismissed a sweeping case against him and two sons due to prosecutorial misconduct.
The Bundy family attracted national attention in 2014 after an armed standoff between Bundy's network of supporters and law enforcement agents who had come to impound Bundy Ranch cattle. In 2016, charges were brought against several defendants in connection with the faceoff at the Bundy Ranch near Mesquite, about 80 miles from Las Vegas. But conflict between the Bureau of Land Management (BLM) and Bundy had been brewing since the early 90s, when Bundy stopped paying grazing fees to the federal agency that manages large swaths of Western land.
"One thing is for sure: I'm going to go back and ranch," Bundy said to cheers from supporters.
And if the ranching continues, so too will a decades-long dispute between Bundy and the U.S. government. For conservationists and Bundy supporters alike, the case became a proxy for the highly-contentious issue of which groups get to make decisions about BLM's open ranges.
Hours before Bundy spoke Wednesday, conservationists and environmental groups urged law enforcement and Interior Secretary Ryan Zinke to impound Bundy's cattle. The BLM said it had no comment on its plans. If the agency did take enforcement action, Bundy said he expected Sheriff Joe Lombardo to protect his property. "That's the sheriff's problem, not mine," Bundy said.
Bundy does not recognize the authority of federal agents and believes the federal government has no jurisdiction over the land that abuts his ranch in Bunkerville. He said the land belongs to local entities, an opinion dismissed by many legal experts, state attorneys general and courts.
But his position made him an icon among Western state's rights advocates who believe that the federal government, especially the BLM, owns too much land and has too much sway over local management decisions. The BLM owns nearly 30 percent of all the land in the United States, mostly in the West and 67 percent of the land in Nevada. For decades, politicians have pushed to transfer land back to the states. Environmentalists, hunters and state legislators often oppose such moves, arguing that it could be costly, affect recreation activities and damage ecosystems.
The lingering question is what the federal government will do next.
"Nobody knows," said John Freemuth, a professor at Boise State University who studies public lands. Zinke has to figure out if he wants to move this in a positive way. If he doesn't, he will just stir it up more. I think they...know that they don't want a big federal blowout out there."
Even after the standoff, Cliven Bundy continued to ranch undisturbed and in defiance of the federal government. Bundy was not arrested until 2016, when he flew to Portland en route to Malheur National Wildlife Refuge, the southeastern Oregon site of another armed standoff. A jury acquitted Ammon Bundy, Ryan Bundy and other defendants in the trial involving the Malheur refuge, a move that raised the stakes for prosecutors in the Nevada case.
At the press conference, it was unclear what action, if any, Bundy would take after his release. He criticized the governor, the County Commission, the sheriff and the state brand inspector for capitulating to the federal government when BLM sent law enforcement to his ranch in 2014.
"They aided and abetted with the federal government to steal my cattle and then imprisoned Bundy," he said. "I either have to forgive these people, or I have to hold them accountable."
When asked what he would do, he said: "I'm not sure. I'm considering my options."
But the thought of another armed confrontation looms over Bundy's release.
"There could be another terrible outcome," a former career Interior Department employee said in an interview with The Nevada Independent. "This sets a really dangerous precedent."
The Interior Department employee worried that the decision to dismiss the case and release the Bundys could spark more armed confrontations, putting Interior law enforcement at risk.
"The concern is legitimate," Freemuth said. "The next couple of weeks are going to tell us a lot about whether this gets a few people so riled up that they go looking for a fight."
The standoff case ended Monday when U.S. District Court judge Gloria Navarro dismissed all charges against the Bundy trio and Montana militiaman Ryan Payne after prosecutors failed to disclose evidence. In a Las Vegas courtroom Monday, Navarro said there had been "flagrant prosecutorial misconduct" and that "a universal sense of justice [had] been violated," according to the Review-Journal. Some of the withheld evidence, which included threat assessments and details about surveillance at the standoff, could have helped the defense team, the judge said.
All of this comes as the Trump administration considers shrinking the boundaries of Gold Butte National Monument, reversing a designation made by the Obama administration ten miles from the site of the 2014 standoff. BLM's state office put planning for the nearly 300,000-acre national monument on hold this week, as the administration decides, the Review-Journal reported.
On Wednesday, House Republicans asked the BLM for a briefing on the outcome of the Bundy case, and other congressional leaders have called for an investigation into the 2014 standoff.
"From an oversight perspective, we want to make sure whatever the lessons learned, however embarrassing they may well be, that we don't repeat those," Nevada Rep. Mark Amodei said on a call with reporters this week.
While charges were dismissed for Cliven Bundy and two sons, the Nevada standoff case could continue with the trial of four more defendants, a pool that includes another two sons of Cliven Bundy. After the dismissal on Monday, the newly-appointed U.S. attorney for Nevada said: "We respect the court's ruling and will make a determination about the next appropriate steps."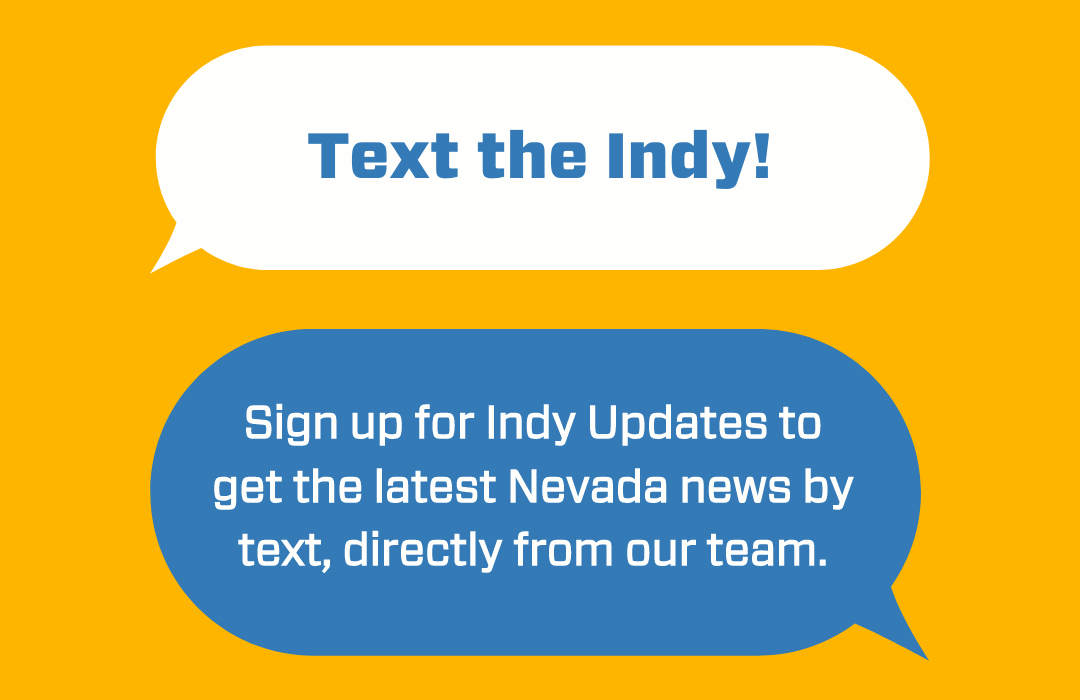 Featured Videos