Increasingly busy Reno airport to undergo renovations, possible expansion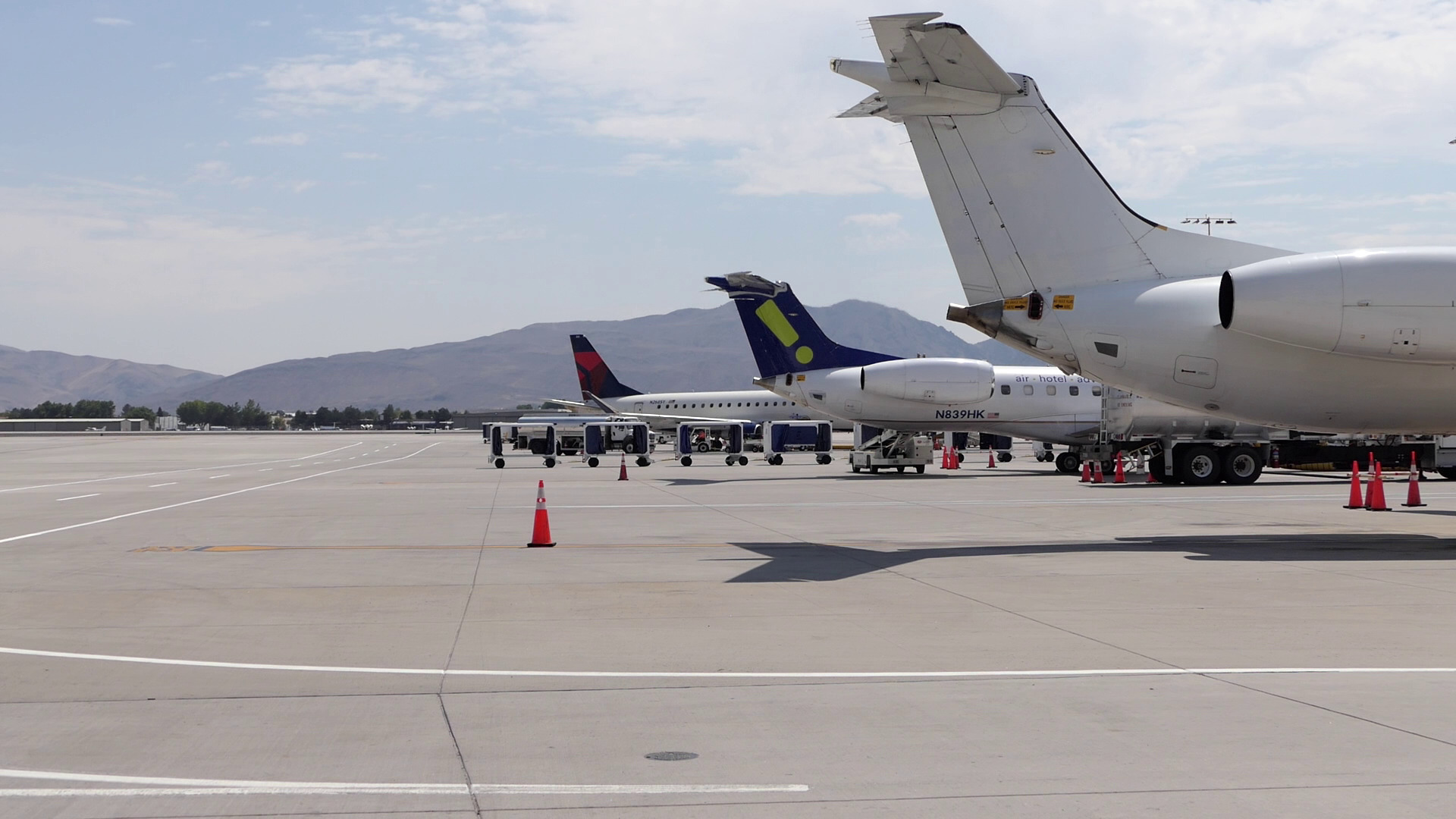 The Reno-Tahoe International Airport hasn't changed much in the past decade.
No major renovations have occured in that time frame, and the concourses — where travelers gather at their flight gates — haven't been updated since they were built more than 40 years ago. But the increasingly busy airport is about to embark on a major facelift, cobbling together funding from a variety of sources.
More than 350,000 passengers passed through the Reno airport in just May 2022 alone, an 11 percent increase from the same time five years ago and a 16 percent increase from 10 years ago. The airport serves about 4.1 million passengers annually and is predicted to welcome 7.3 million a year by 2046, airport spokeswoman Stacey Sunday said in an email.
"We need to have the services and facilities in place to match this growth," Sunday said. "Doing nothing isn't an option and we are excited to give people more of what they love about RNO."
The Reno-Tahoe International Airport, or RNO, will undergo renovations to accommodate the increasing number of travelers coming through Northern Nevada. The renovations will include a new ticketing hall, new loop road for dropping off and picking up passengers, parking garage updates and possibly two new concourses.
The airport is relying on funding from various sources for the project, including Reno-Tahoe Airport Authority's cash, revenue-backed bonds as well as income from airline rates and charges. It will also be using funds from fees paid by passengers and rental car companies.
So far, RNO has secured funding for all the upcoming renovations except for the new concourses. State grants and federal funding from the American Rescue Plan Act and the Bipartisan Infrastructure Law may be put toward the project as well.
Airport officials haven't applied for state or federal funding, though the money received from those sources will determine whether the existing concourses will be expanded or if two new concourses will be built, Sunday said.
The renovations are happening in phases. The first update, set to begin by mid-September, is a $20 million to $30 million expansion to the ticketing hall. Besides making the ticketing hall bigger, the renovations will feature touchless travel technology and new restrooms.
In 2024, a $175 million to $225 million, four-story parking garage will be built to accommodate more rental cars and space for Reno residents leaving their cars at the airport while they travel.
The updates will be finished in 2028, ending with the construction of two updated concourses. The concourses, which will include a larger gate sitting area, more retail stores, food options and an expanded Customs and Border Protection, or CBP, facility, is likely to cost more than $300 million.
"We will work hard to maintain that as much as possible throughout construction, but we know there will be impacts due to the construction," Sunday said.
Sunday recommends passengers check RNO's website and social media accounts for updates as construction unfolds and advises passengers to arrive at least two hours before their scheduled flight.
Travelers may need extra time navigating certain areas, including the loop road, which features six lanes in front of the airport but will be reduced to three during construction. And when renovations begin inside the ticketing hall this fall, there will only be two entrances and exits — one on the south end and one on the north end.
The economic effect
Despite the hassles travelers may experience during the renovations, city officials said
RNO's expansion will positively affect the entire Northern Nevada region, as each flight generates local revenue because passengers spend money on hotels, food, and entertainment.
Though the airport has not generated an impact report since 2018, UNR estimated that RNO has a $1.3 billion impact on the Reno economy annually, Sunday said.
In a phone interview, Reno Mayor Hillary Schieve said Reno has grown from a little city to a mid-sized city — and the services to accommodate that need to adjust.
"Reno is really growing up so those services have to grow up," she said.
Schieve said the airport plays a role in diversifying Reno's economy. Similar to other basic services, transportation attracts tourists and businesses alike. The more a city can accommodate basic needs of people, the more likely businesses are to invest in an area, she said.
A more user-friendly airport also can help safety and security services for Northern Nevada residents because it can be used by medical and fire departments.
While it may seem like Reno is growing up, it's actually catching up, said Mike Kazmierski, the president and CEO of Economic Development Authority of Western Nevada. The airport renovations — similar to the roads, housing and city development in Northern Nevada — are far overdue, Kazmierski said.
"Most people don't realize we're actually growing [in terms of population] slower now than we were in any period over the last 50 years," he said.
Rather than a population boom, what is changing is the development of Reno's infrastructure.
After the 2008 recession hit Reno, the city did not have the resources to develop the infrastructure needed as the population continued to steadily grow over the last 15 years.
Now that the city has resources, it is working on those developments all at once.
"Right now, we're starting to see the infrastructure get caught back up and the expansion of the airport is part of that," Kazmierski said. "Getting our infrastructure back up to where it needs to be in meeting the needs, not just of the community now but … as we go forward."
Companies are looking to the airport facelift as a boon to their businesses as well.
Caesars Entertainment — which operates the Eldorado Resort Casino, the Silver Legacy Resort Casino and Circus Circus Reno — already invests in air travel, said Ken Ostempowski, the Northern Nevada general manager for the gaming company. People who are consistent Caesars Entertainment guests are offered charter flights to various destinations where other Caesars Entertainment casinos and hotels exist, he said.
Ostempowski said the potential for additional charter flights could bring more guests to Northern Nevada, bringing more revenue to the region with them.
"Tourism continues to be a positive story here," Ostempowski said. "People are starting to recognize the little known secret of Northern Nevada."
Southern Nevada
Southern Nevada has also seen an increase in air travel as tourism bounces back. In May, Las Vegas' Harry Reid International Airport saw 4.64 million passengers, just 36,000 short of their record amount reached in October 2019.
In June, the October 2019 record was broken when 4.7 million passengers passed through the airport.
Chris Jones, the chief marketing director for the airport, said air travel has resurged in a big way despite increasing ticket costs tied to gas prices, and inflation that has cut into people's discretionary income. He expects the number of seats purchased to continue growing through the rest of summer.
"I've been looking ahead at this for quite some time — June had more seats than May, July has more seats than June … so I suspect with absolute credibility in the numbers and things that we're seeing so far, that July will be a new record month," Jones said.
Jones said the increase in passengers has prompted discussion among airport staff about capacity needs, but unlike the Reno-Tahoe International Airport, Harry Reid International Airport is closely surrounded by big structures such as Mandalay Bay Resort and Casino and UNLV, leaving little room for expansion.
That's why conversation tends to focus on the prospect of building a second major airport to service Southern Nevada. The second airport would be built near Jean, a few miles from south Las Vegas, and help with the excess airplane passengers, Jones said.
Over 20 years ago, Congress passed the Ivanpah Valley Airport Public Lands Transfer Act to allocate about 6,400 acres of public land to the development of an airport. In 2018, Clark County commissioners voted to give an additional 17,000 acres for the development of an airport.
The next step would be for the Bureau of Land Management and the Federal Aviation Administration to complete an environmental impact report, but that has not started yet, Jones said.
Even after the environmental impact report is complete, it will be many years before the second airport could be built, he said. While the existing airport has limited land space, the second airport runs into the problem of air space.
"You look out and you see sky, but a lot of the air to the north is controlled by the Department of Defense, because of Nellis [Air Force Base]," Jones said."You've got mountains to the west. You've just got a lot of different factors that you've got to play around."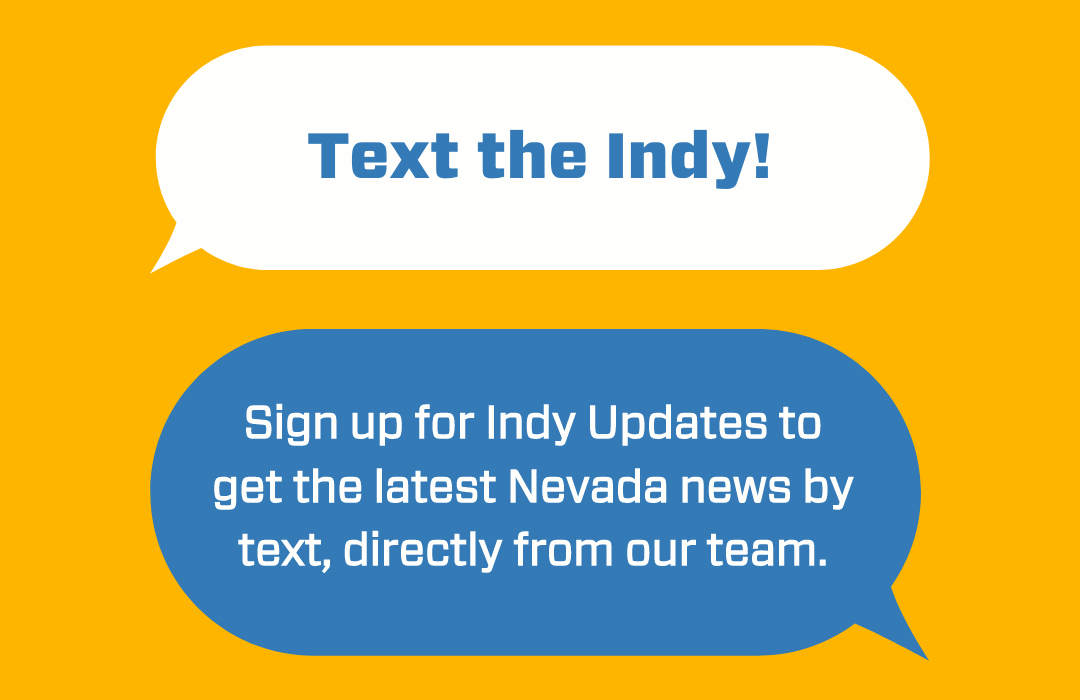 Featured Videos
Comment Policy (updated 4/20/2021): Please keep your comments civil. We reserve the right to delete comments or ban users who engage in personal attacks, use an excess of profanity, make verifiably false statements or are otherwise nasty. Comments that contain links must be approved by admin.