Photo courtesy of Kent Kawashima under Creative Commons.
Indy Congressional Tracker: Republicans celebrate, Democrats decry Senate tax bill passage
Tax reform dominated the week in Washington D.C., with eyes across the nation glued to the Senate floor as Republicans burned the midnight oil before pushing through the first major tax code overhaul in three decades.
After days of debate and multiple last-minute attempts by Democrats to block the measure, Senate Republicans nonetheless approved a major tax overhaul in the late hours of Friday night on a 51-49 vote, with Tennessee Sen. Bob Corker the only Republican defector.
Nevada's senators — Democrat Catherine Cortez Masto and Republican Dean Heller — stayed squarely in their party's respective camps this week. Other than voting to approve Dabney Friedrich as a District of Columbia circuit judge and on two amendment votes to the main tax bill, the state's senators split on every other vote.
Heller, long a vocal proponent of the tax measure, touted studies indicating an economic boost and took credit for a provision doubling the child tax credit from $1,000 to $2,000.
"This is a piece of legislation that will empower American families and help restore faith in the American dream by giving tax cuts to the middle class, creating jobs, and growing our economy," he said in a statement. "And I'm proud to have played a role in getting it passed."
Cortez Masto derided the bill's passage as an "early Christmas gift to the top one-percent and big corporations."
"Republican lawmakers had no problem breaking out the national credit card to give them this exorbitant gift," she said in a statement. "Future generations will be paying for their $1.5 trillion deficit hike for decades to come."
Although passage in the Senate marks a major hurdle cleared, the bill still needs to go through a conference committee to suss out differences with the House's version of the legislation. The final version would then need to be adopted by both congressional bodies before going to President Donald Trump for a signature.
In the House, agreement between the state's four congressional representatives was equally hard to come by — the delegation voted as a bloc on only three of 15 roll call votes cast throughout the week.
The state's three Democratic House members typically voted in tandem, but freshman Rep. Jacky Rosen broke with her colleagues to cast a vote in support of a measure changing mortgage rules on manufactured housing. The bill, entitled the "Preserving Access to Manufactured Housing Act of 2017," passed on a 256-163 margin, with 27 Democrats crossing party lines to support the measure.
For a full rundown of what measures our state's delegates threw their support behind this week, check out The Nevada Independent's congressional vote tracker and other information below.
Legislation sponsored:
Legislation cosponsored:
SEN. DEAN HELLER
Legislation sponsored:
REP. DINA TITUS
Legislation cosponsored:
REP. JACKY ROSEN
Legislation cosponsored:
REP. RUBEN KIHUEN
Legislation cosponsored:
REP. MARK AMODEI
Legislation cosponsored:
INDY FAST FACTS
Mark Amodei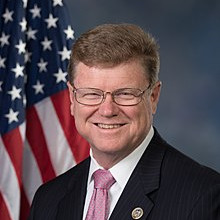 Job:
 Member of the U.S. House of Representatives Nevada's 2nd Congressional District
Party:
Republican
In current office:
2011-present
Birthdate:
June 12, 1958
Education:
University of Nevada, Reno (B.A.) University of Pacific (J.D.)
Other public offices held:
Nevada Republican Party chairman (2010-2011) State senator, Capital District (1998-2010) Assemblyman (1996-1999)
Total donations
: $3,430,447 (2009-2018)
Top donors
: Las Vegas Sands $42,100 Barrick Gold $39,000 Sierra Nevada Corp $36,500 Hartman & Hartman $35,700 American Society of Anesthesiologists $35,000 Last Report: 12
/31/17
Credit: Center for Responsive Politics
INDY FAST FACTS
Dina Titus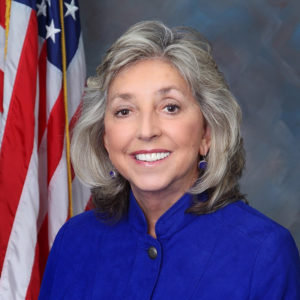 Job:
 Member of the U.S. House of Representatives Nevada's 1st Congressional District
Party:
Democrat
In current office:
2013-present
Birthdate:
May 23, 1950
Education:
College of William and Mary (B.A.) University of Georgia (M.A.) Florida State University, Tallahassee (Ph.D.)
Other public offices held:
Member of the U.S. House of Representatives Nevada's 3rd Congressional District (2009-2010) State Senator, District 7 (1989-2008)
Total donations:
$8,029,822 (2007-2018)
Top donors: 
MGM Resorts International $131,060 University of Nevada $60,269 Rocky Research $58,300 Carpenters & Joiners Union $57,500 Barrick Gold $52,500 Last Report: 12
/31/17
Credit: Center for Responsive Politics
INDY FAST FACTS
Jacky Rosen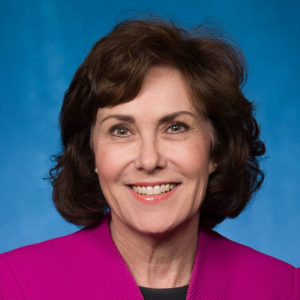 Job:
 Member of the U.S. House of Representatives Nevada's 3rd Congressional District
Party:
Democrat
In current office:
2017-present
Birthdate:
August 2, 1957
Education:
University of Minnesota, Twin Cities (B.A.)
Other public offices held:
None
Total donations: 
$3,220,875 (2017-2018)
Top donors:
EMILY's List $178,768 League of Conservation Voters $80,270 DE Shaw & Co $66,800 Omni New York $32,400 Varian Medical Systems $23,100 Last Report: 12
/31/17
Credit: Center for Responsive Politics
INDY FAST FACTS
Ruben Kihuen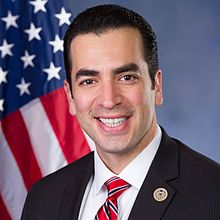 Job
: Member of the U.S. House of Representatives Nevada's 4th Congressional District
Party
: Democrat
In current office
: 2017-present
Birhdate
: April 25, 1980
Education
: University of Nevada, Las Vegas (B.A.)
Other public offices held:
State Senator, District 10 (2010-2016) State Assemblyman, District 11 (2007-2010)
Total donations
: $
987,929
 (2012-2018)
Top donors
: Naqvi Injury Law $10,800 Border Health $10,000 Jobs, Opportunities & Education PAC $10,000 Tpp Export America $10,000 UNITE HERE $10,000 Last Report: 12/31/2017 Credit:  Center for Responsive Politics
INDY FAST FACTS
Catherine Cortez Masto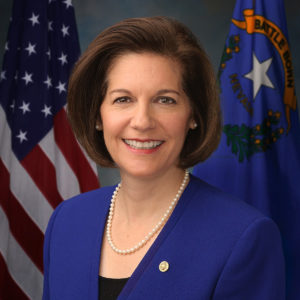 Job
: U.S. Senator
Party
: Democrat
In current office
: 2017-present
Birthdate
: March 29, 1964
Education
: University of Nevada, Reno (B.A.) Gonzaga University (J.D.)
Other public offices held
: Nevada State Attorney General (2007-2015)
Total donations
: $
20,597,201
(2011-2018)
Top donors
: EMILY's List $565,679 League of Conservation Voters $401,508 J Street $185,558 University of California $76,542 University of Nevada $56,579 Last Report: 12
/31/2017
Credit: Center for Responsive Politics
INDY FAST FACTS
Dean Heller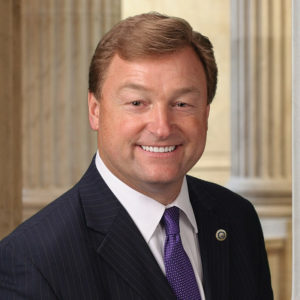 Job:
U.S. Senator
Party:
Republican
In current office:
2011-present
Birthdate:
May 10, 1960
Education:
University of Southern California (B.A.)
Other public offices held:
Member of the U.S. House of Representatives Nevada's 2nd Congressional District (2007-2011) Nevada Secretary of State (1995-2007) State Assemblyman (1990-1994)
Total donations: 
$21,463,574 (2005-2018)
Top donors:
Station Casinos $115,200 Votesane PAC $92,000 MGM Resorts International $74,000 Blackstone Group $48,400 Capital Group $38,800 Credit: Center for Responsive Politics