Indy DC Download: Congress passed the farm bill, Senate approved withdrawal of support for Saudi Arabia in Yemen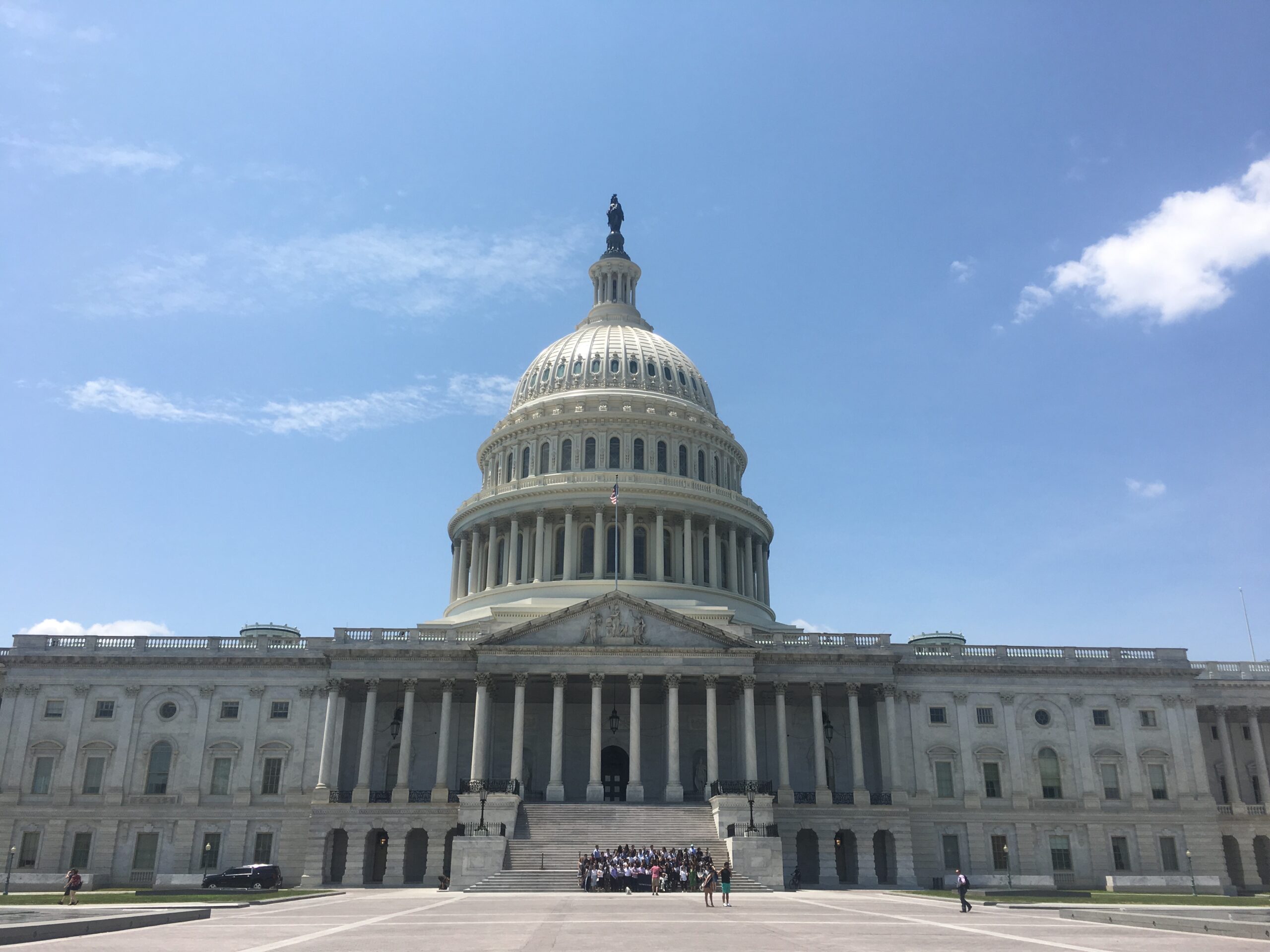 Congress last week passed a massive bill reauthorizing the nation's agriculture and nutrition programs, and the Senate approved a measure to allow U.S. troops to withdraw support for Saudi Arabia in Yemen despite opposition to the proposal from the White House.
Despite movement on those legislative fronts, Democrats and Republicans appeared no closer to an agreement on funding the remainder of the federal government. Congress must act by next Friday or there will be a partial government shutdown.
Senate Majority Whip John Cornyn, of Texas, shrugged his shoulders when asked if there had been any progress on the spending issue. "I don't think anybody knows," Cornyn said Thursday.
Five of the 12 annual appropriations bills have been signed into law, but seven remain unfinished. At issue is funding for building a wall on the Mexican border. President Donald Trump, who campaigned on the wall, wants $5 billion for the wall, while Democrats are only willing to approve $1.6 billion for overall border security.
Some lawmakers who support building a national nuclear waste repository at Yucca Mountain are pushing to include funding for the project in the year-end spending bill. But members of the delegation, who oppose the project, expect the effort to fail.
At a meeting Tuesday with Senate Democratic Leader Chuck Schumer and House Democratic Leader Nancy Pelosi, Trump said that he would shut down the government "if we don't get what we want." Trump's comments—which frustrated Republicans, who want to blame any shutdown on Democrats—may force him to follow through on the threat unless a deal is reached.
Nevertheless, both sides claimed victory with passage of the $867 billion farm bill, which authorizes agricultural and other programs of the Department of Agriculture through fiscal year 2023.
The Senate passed the legislation Tuesday in an 87-to-13 vote and the House approved the package Wednesday 386-to-47. Every member of the delegation voted for the bill.
"I'm pleased that this critical bipartisan legislation to advance the United States' agricultural economy and protect the best interests of our farmers and ranchers has passed," said Democratic Sen. Catherine Cortez Masto in a statement. "The final package contains several priorities for Nevada: it preserves funding for land and water conservation, food assistance programs, and includes provisions that prioritize the needs of Tribal communities."
Cortez Masto also touted inclusion of a provision she introduced that would create a permanent interagency rural council to address the unique needs of rural communities and a working group dedicated to expanding broadband access in rural areas.
The bill did not include a proposal, supported by GOP conservatives and Trump, to impose new work requirements in order to be eligible for food stamps, formally known as the Supplemental Nutrition Assistance Program (SNAP), a fact celebrated by Democratic Rep. Dina Titus.
"The legislation rejects House Republicans' cruel cuts to SNAP and instead makes investments in farmers markets and food banks to boost nutrition among families and seniors," she said.
Titus also praised a provision in the bill, championed by Senate Republican Leader Mitch McConnell, that removed prohibitions on hemp, a plant that does not get you high, is used in the manufacture of rope, cardboard and other products, and which had been regulated like marijuana. "The legislation lifts restrictions on legalized hemp research and production, a breakthrough that I have long supported," Titus said. "I am proud of these hard-fought victories and pleased to vote in favor of the final agreement."
The bill could help hemp become a cash crop in Northern Nevada, where there is an interest in growing it.
The Senate also took a bipartisan step to rebuke Trump in approving a proposal that would require U.S. troops to cease providing support to Saudi Arabia in Yemen. The kingdom is currently involved in a proxy war with Iran in Yemen, which has triggered a humanitarian crisis, including famine.
But action on the measure was also spurred by the murder of Jamal Khashoggi, a Saudi journalist who was living in Virginia before he was in killed in October in the kingdom's consulate in Istanbul. The U.S. intelligence community has said the murder was ordered by Saudi Crown Prince Mohammad bin Salman. But Trump has refused to punish Saudi Arabia out of concern over disturbing billions in potential U.S. arms sales. The White House has also argued that the move would destabilize peace talks underway in Sweden.
The measure was approved by the Senate Thursday with seven Republicans joining all 49 Democrats to pass the proposal. But it will not be taken up by the House, where the chamber narrowly approved a resolution backed by GOP leaders Wednesday that essentially blocked it from being brought up.
Republican Sen. Dean Heller voted against taking up the Yemen resolution and against the proposal on two other procedural votes. But he did not vote on final passage. His office did not respond to an inquiry seeking comment. Heller, who is leaving the Senate after being defeated by Democratic Rep. Jacky Rosen in November, was one of three senators who did not vote.
Earlier Thursday, Heller gave his farewell Senate speech in which he took stock of his time in Congress. He said he is most proud of his work for veterans; he also mentioned his work on tax reform, which was enacted in December 2017, the expansion of Interstate-11 up to Northern Nevada and shepherding a bill through the Senate extending unemployment insurance in 2014.
"I am an optimist, and I will remain one after leaving this great chamber because I have seen remarkable moments here in Washington," Heller said. "I believe that our nation's future is bright, and that Nevada's future is bright."
Following his speech various members of the Senate paid tribute to Heller, including Cornyn, and Republican Sen. Johnny Isakson, chairman of the Veterans' Affairs Committee, where Heller served.
Cortez Masto also lauded Heller noting "When I first came here to the Senate as the junior senator from Nevada, he welcomed me and we had a conversation about how we'd work together in the best interest of the State of Nevada. He made a commitment then, and he followed through on that commitment."
Meanwhile, in the House, Rosen has logged more than 160 co-sponsors for her resolution to authorize the Office of the General Counsel of the U.S. House of Representatives to intervene on behalf of the House to defend the constitutionality of the Affordable Care Act's (ACA) coverage protections for people with pre-existing conditions in a case in Texas.
Twenty Republican attorneys general filed a lawsuit challenging the Affordable Care Act's constitutionality after Congress removed the tax penalty associated with the law's individual mandate to buy health insurance. (Nevada is not one of the states involved in the lawsuit.).
"No one wants to go back to a time when big insurance companies could deny coverage just for having pre-existing condition and this resolution would prevent Republicans from turning back the clock," she said in a release.
Among the co-sponsors are House Democratic Leader Nancy Pelosi, who is poised to become speaker in January and House Democratic Whip Steny Hoyer, who will be majority leader beginning next year.
For a full rundown of the measures the delegates supported or opposed this week, check out The Nevada Independent's congressional vote tracker and other information below.
SEN. CATHERINE CORTEZ MASTO
Legislation co-sponsored:
S. 3744 – A bill to establish duties for online service providers with respect to end user data that such providers collect and use.
S. 1101 – Pregnant Workers Fairness Act
Comment Policy (updated 4/20/2021): Please keep your comments civil. We reserve the right to delete comments or ban users who engage in personal attacks, use an excess of profanity, make verifiably false statements or are otherwise nasty. Comments that contain links must be approved by admin.