Indy DC Download: Construction of Las Vegas to L.A. fast train expected to begin in the next 12 months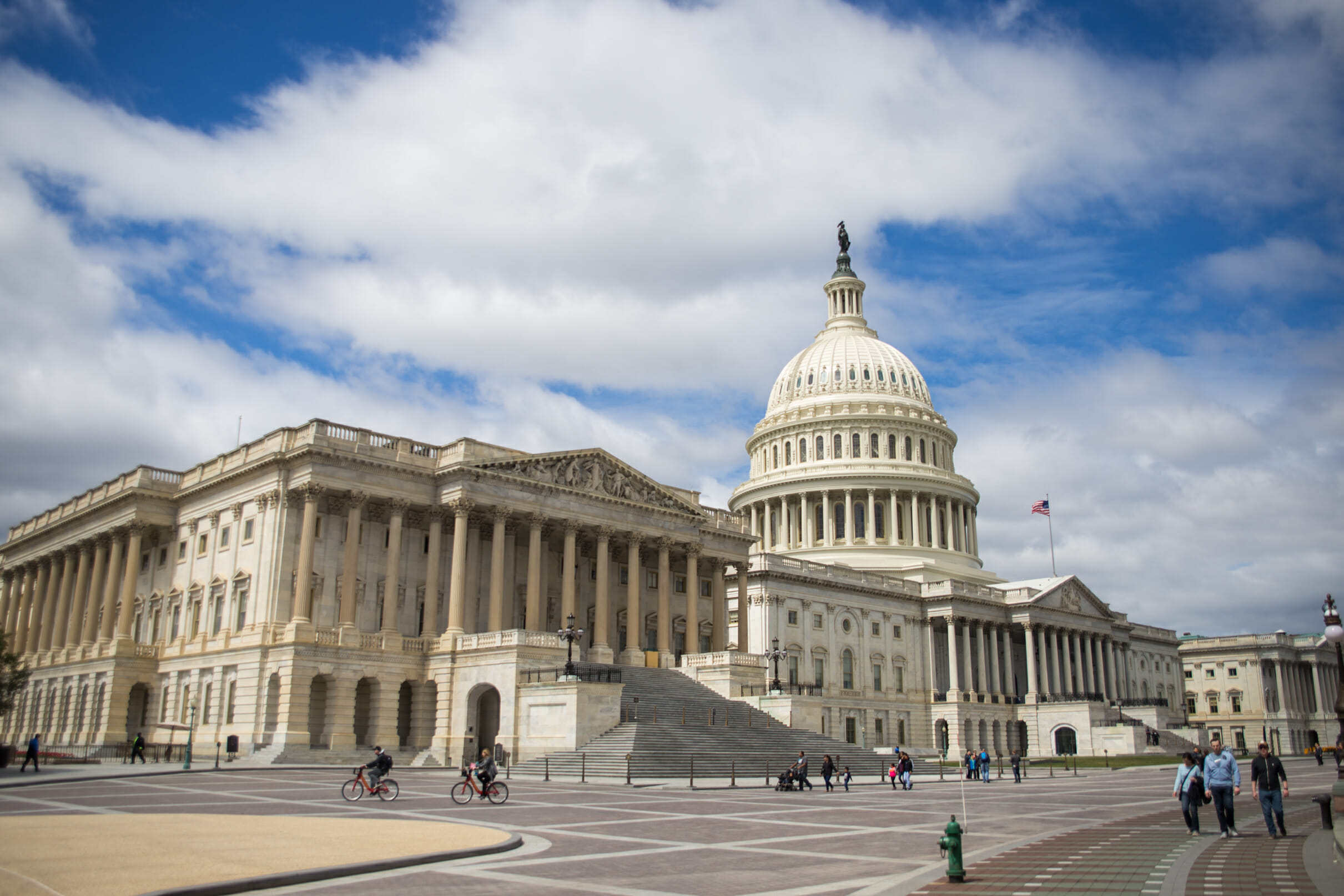 Construction on the high-speed train to connect Las Vegas with Los Angeles could begin "in the next 12 months or so," Los Angeles County Metropolitan Transportation Authority chief Phillip Washington told Rep. Dina Titus (D-NV) at a congressional hearing last week.
That time frame opens up the possibility of a delay beyond Brightline's prediction in January that the project would start in the second quarter of this year. Brightline is the Florida-based company developing the project.
The rail hearing came as little else happened in the nation's capital last week with no roll call votes held in the House or Senate. But the House did hold hearings remotely.
Titus participated in six hearings last week, including one for the Homeland Security Committee's Oversight, Management and Accountability Subcommittee on factors pushing people to migrate to the U.S. from Central America.
Other delegation members were also out and about, including Rep. Steven Horsford (D-NV), who spoke to the Vegas Chamber Monday about a new program that provides aid to restaurants.
Titus, Rep. Susie Lee (D-NV), Sen. Catherine Cortez Masto (D-NV) and Sen. Jacky Rosen (D-NV) all joined First Lady Jill Biden, who visited Las Vegas last week for an event. Biden also presented the 2021 national teacher of the year, Las Vegas' Juliana Urtubey, with flowers.
Train
The high-speed rail hearing was convened Thursday by the House Transportation and Infrastructure Committee's Railroads, Pipelines and Hazardous Materials Subcommittee, of which Titus is a member.
Brightline Chief Executive Officer Michael Reininger appeared before the subcommittee but was not asked about a more specific timeframe for beginning construction.
Reininger did note that Brightline "is in the midst of negotiations of construction contracts to be able to begin" work on the Las Vegas to Los Angeles project.
"And in the course of those negotiations, our preferred contractor is also in the midst of discussions with labor around a project labor agreement that would be put in place," Reininger continued. "Our understanding is from both sides that those discussions are going very, very well. We're very supportive of those discussions, and anxious for that to come to an amicable conclusion."
Titus has been a vocal supporter of the Brightline West project and asked Reininger what the committee could do to help. Reininger called for raising the cap on private activity bonds (PABs), a type of municipal debt used to develop private-sector projects, to $30 billion. Congress caps their use to $15 billion nationally, which makes it competitive to receive PAB financing.
He also called for changing the rules on certain rail funding programs to make it easier for private rail projects to participate. He cited the Railroad Rehabilitation & Improvement Financing (RRIF) loan program. The RRIF loan program denotes high-speed rail projects as start-ups with no credit history and demands high premiums, which remove the benefits of getting a low-interest loan.
These provisions could end up in the proposed $2 trillion infrastructure package known as the American Jobs Plan. A group of Senate Republicans and Democrats are working on a compromise measure after the GOP recently presented a $600 billion counter offer.
Titus said she envisions the project transforming Las Vegas into an affordable exurb for the pricey Los Angeles metro area.
"I see it not just as a tourist train, but as a business travel train and even some people may commute, live here for the tax purposes, and commute to work somewhere in California," Titus said.
Washington agreed that it would open up affordable housing possibilities for Californians that do not currently exist.
"If you can get from Vegas to Los Angeles in two and a half hours or something like that, that is incredible," Washington said. "They can go to Las Vegas to work or they can go to Los Angeles to work, and still have affordable housing. So I think it's a project of regional and national significance just because of the economic benefit to people that otherwise would not have that i.e. low income folks."
Projected ridership for the rail line is 10.8 million people a year, Washington added.
Border
The hearing on migration factors comes as the southern border has seen a spike in migrants. Border crossings in April are expected to be about 170,000, similar to March, and are close to a 20-year high.
At the hearing, Titus discussed the cascade of negative effects that would cause more people to migrate to the U.S. illegally if the Temporary Protected Status (TPS) and Deferred Action for Childhood Arrivals (DACA) programs were ended. TPS allows people from countries plagued by wars or disasters to stay in the U.S. DACA protects immigrants illegally brought to the U.S. as children from deportation and allows them to work.
"I have a number of people from this area in my district, many of them are TPS holders, especially from El Salvador and Honduras," Titus said.
Dan Restrepo, a senior fellow at the liberal Center for American Progress, said that sending them home would end remittances, a scenario in which immigrants in the U.S. send money back to their home country. Some countries rely on remittances to prop up their economies. Remittances, for example, to El Salvador hit a record high of $5.92 billion last year, which accounted for 23 percent of El Salvador's gross domestic product and benefited about 360,000 households.
Sending TPS and DACA holders back to their home countries would also displace lower-skilled workers who would feel pressure to migrate.
Restrepo called it a "lose, lose, lose" scenario.
"You'd cut a remittance flow that has allowed people to stay in place; you'd be displacing a migration-vulnerable segment of the population," Restrepo said. "And...we would lose here in the United States with the folks who are already members of our community."
Titus also noted that food insecurity spurred by climate change has also been a significant factor in pushing people to migrate.
"We've certainly seen how it exacerbates the problems of poverty in this Northern Triangle," Titus said. "I think the statistics from the UN World Food Program showed that food insecurity, just in 2020, increased from 1.6—almost doubled to 3.3 million people."
To address the issue, Shannon O'Neil of the Council on Foreign Relations said the U.S. could provide food in the short-term and work to help farmers react to the climate conditions by changing crops in neighboring countries and improving markets for those products.
Miscellaneous
Rep. Susie Lee (D-NV), a member of the House Appropriations Committee's Energy and Water Subcommittee, attended a hearing on the Department of Energy's (DOE) budget.
The hearing has historically been a platform for fighting over funding for Yucca Mountain, the designated location for a national nuclear repository. But this year, with President Joe Biden opposed to the project, Lee was the only one to raise the issue directly.
"Yucca Mountain has been a failure of both policy and science for decades now with millions of dollars wasted and nothing to show for it, so I'm greatly encouraged that this administration has committed to developing an alternative," Lee said.
Lee asked Energy Secretary Jennifer Granholm how the department would implement a consent-based siting policy to build a temporary nuclear waste repository.
"The department is actively developing a strategic approach to moving forward with that consent-based cited federal interim storage facility, which is what we are authorized to be able to do," Granholm said.
She said DOE could issue a request for information or establish a funding mechanism for interested communities, organizations or tribal governments to explore the idea of agreeing to have a repository within their borders.
"The department hopes to announce the next steps with this process in the coming months," Granholm said.
Lee also said that she is launching a nuclear waste caucus with Rep. Chuck Fleischmann (R-TN), whose district includes Oak Ridge, which was headquarters for the Manhattan Project.
Rep. Steven Horsford (D-NV) last week highlighted the launch of the $28.6 billion Restaurant Revitalization Fund created by the American Rescue Plan enacted in March.
Under the program, restaurants and other eligible hospitality businesses, including caterers, bars, bakeries, brewpubs, wineries and inns, which were forced to close to slow the spread of the coronavirus, can apply for funding from the program.
Horsford touted the program in his address to the Vegas Chamber.
"Basically they take your 2019 revenue, and your 2020 revenue, obviously, a lot of restaurants, had to close due to the COVID restrictions that were placed on them,'' Horsford said. "This fund allows people to apply for, I believe it's up to $10 million, in order to help them overcome some of the loss that they incurred. It covers the expenses for rent, payroll, operational expenses including the facilities, maybe some of the improvements that had to be made during the COVID restriction."
For a full rundown of the measures the delegates supported or opposed this week, check out The Nevada Independent's congressional vote tracker and other information below.
REP. SUSIE LEE
Legislation sponsored:
H.R. 2986 – To discourage speculative oil and gas leasing and to promote enhanced multiple use management of public land and National Forest System land, and for other purposes.
Legislation co-sponsored:
H.R. 2999 – To award grants for the recruitment, retention, and advancement of direct care workers.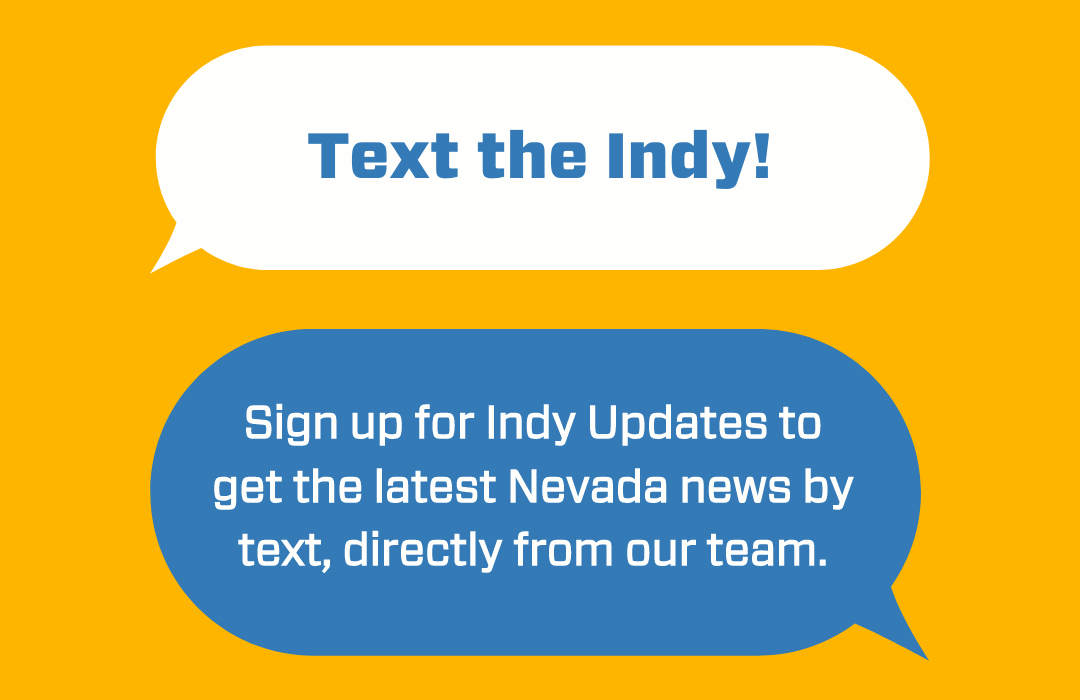 Featured Videos
Comment Policy (updated 4/20/2021): Please keep your comments civil. We reserve the right to delete comments or ban users who engage in personal attacks, use an excess of profanity, make verifiably false statements or are otherwise nasty. Comments that contain links must be approved by admin.