Indy DC Download: Cortez Masto and Rosen seek $205 million for 71 projects, including $31.6 million to pave a 24-mile Nye County road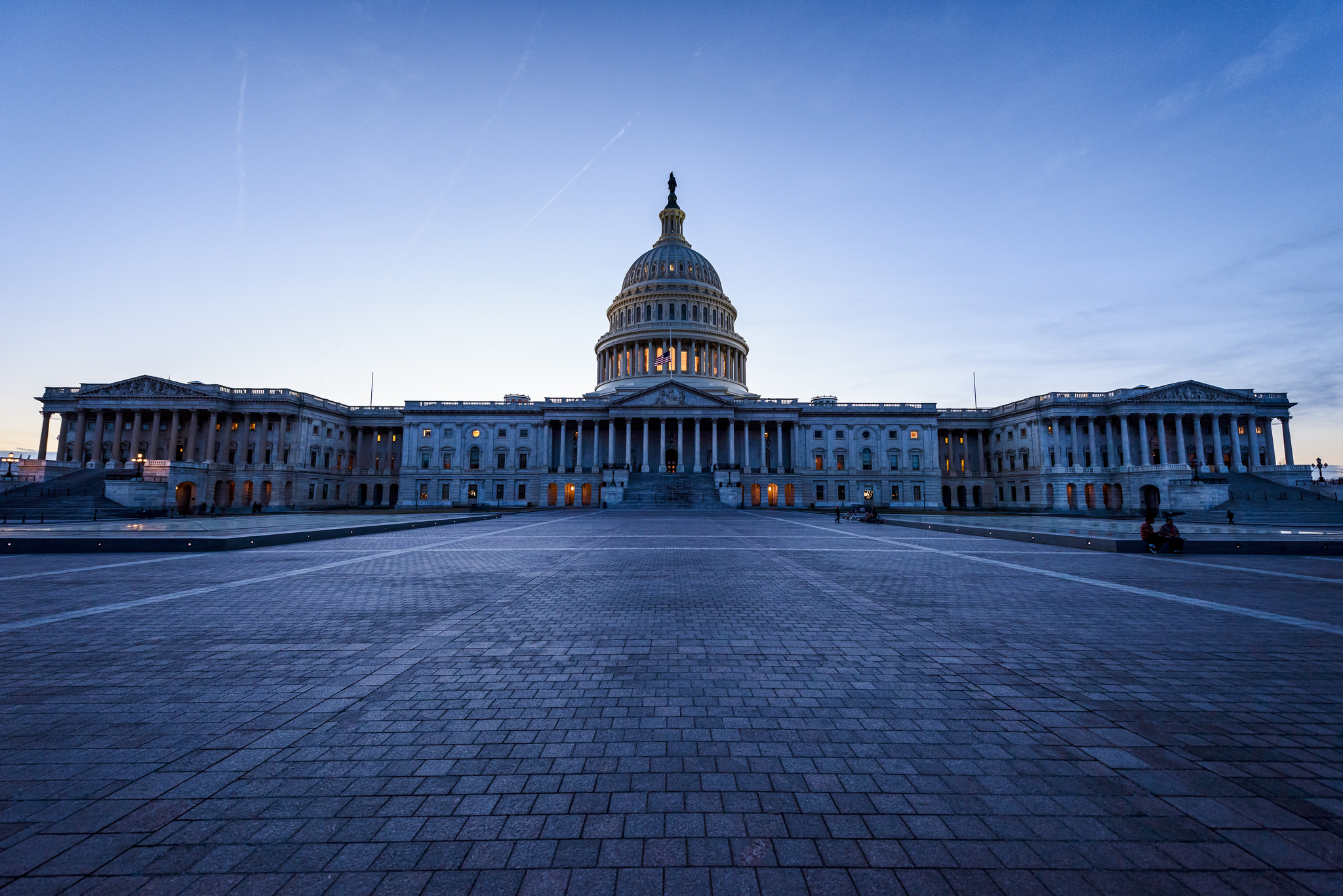 Good morning, and welcome to the Indy DC Download newsletter, a weekly look at what's going on in the nation's capitol as it relates to Nevada.
If a colleague or associate emailed this newsletter to you, please click here to sign up and receive your own copy in your inbox.
Interactive tables and charts breaking down all delegation earmark requests can be found at the bottom of this page after the vote tracker.
Sen. Catherine Cortez Masto (D-NV) and Sen. Jacky Rosen (D-NV) requested more than $205 million for 71 projects across Nevada under Congress' revived earmarking system, which allows members to direct spending to specific projects from the 12 annual appropriations bills.
Earmarks were banned beginning in 2011, when Rep. John Boehner (R-OH) first became House speaker following a few high-profile scandals, including the construction of a bridge in Alaska that was dubbed "the bridge to nowhere."
But the practice has long had its proponents, including former Senate Majority Leader Harry Reid (D-NV). He argued that, with the ban, Congress relinquished part of its power of the purse to the White House, which would make those spending decisions at the agency level.
Reid even crossed President Barack Obama on the issue when the former president sided with newly elected Tea Party-backed House Republicans, who called for an end to earmarks.
"I have been a fan of earmarks since I got here the first day. Keep in mind that's what the country has done for more than 200 years, except for the brief period of time in recent years that we haven't done these," Reid told reporters in 2014, adding of Obama: "He's wrong."
Democratic leaders of the House and Senate Appropriations Committee renamed the practice "Community Project Funding." They also instituted a series of reforms, including requiring public disclosure of each member's request and barring for-profit companies from receiving funds.
Republicans have mostly embraced the return of the practice. Rep. Mark Amodei (R-NV) had all of the $9.5 million he requested for 10 projects in his district funded in the nine spending bills approved by the House late last month. He voted against the bills over concern with Democratic priorities included in the measures.
He separately requested and secured $21 million for five other projects in the House transportation infrastructure bill passed by the House in early July. It's unclear what the fate of those will be. The Senate's recently approved $1.2 trillion bipartisan infrastructure measure did not include member-directed funding for specific projects.
Rep. Dina Titus (D-NV), who secured $17.3 million for four transportation projects in the House bill, has raised concerns about the funding for her projects as the House moves to take a procedural vote on the bipartisan Senate measure next week.
While the House has passed nine of the 12 annual spending bills, the Senate spending panel is still working on getting the bills to the floor.
The Capitol is bracing for a spending fight next month when Congress will have to pass a short-term spending extension before the end of September, or the federal government would shut down due to a lack of authority to access funds.
Top $ earmarks
Cortez Masto's and Rosen's fiscal year 2022 earmarks lists were identical.
Both sought $31.6 million—the largest sought of the 71 projects—to pave a 24-mile road from the Duckwater Shoshone Tribe's reservation to the Eureka County line. The tribe is located in the Railroad Valley in the northern tip of Nye County.
Ely would receive the second-highest amount requested. The Ely Downtown Upgrade Project would receive $26 million. The project, led by the Nevada Department of Transportation (NDOT), includes improving most storm drains to NDOT design standards and installing a major storm drain from the Courthouse Park to where Murry Creek crosses the railroad. The project would help mitigate flooding.
Another $14 million would go to the County Road 34 Rehabilitation in Washoe. The project would rehabilitate 14 total miles of roadway in the rural portion of northern Washoe County to support economic growth in the region, local communities and the annual Burning Man festival.
The two senators called for $7.2 million to design a 240-room dormitory at Nellis Air Force Base. Future appropriations would fund construction. The additional housing will help with a housing shortage for junior enlisted airmen at Nellis.
The Washoe County Sheriff's Office was also in line to get $6 million to design and equip a new infirmary to provide medical and mental health treatment.
Churchill County would receive $5 million to construct a new rural road with water and sewer infrastructure that would connect the commercial center of Fallon to the Coleman Road Development project.
DRI, UNR, UNLV
The Desert Research Institute (DRI), the nonprofit research campus of the Nevada System of Higher Education, would receive $8 million from three separate requests.
One request seeks $5 million for research to protect Lake Tahoe. The Sustaining Recreation and Healthy Ecosystems at Lake Tahoe Project is a joint project between the DRI and UNR to fund research to create a long-term sustainable recreation program that can guide future management decisions and reduce the anthropogenic impacts in and around Lake Tahoe.
Another $2 million is sought for the DRI Geoengineering Project. It would allow the DRI to expand its research in climate geoengineering-a field focused on applying engineering to seek solutions to climate change.
The third request would provide $1 million for DRI's Leeside Risks Initiative. The project would assess extreme winter storm risks to mountain and leeside communities, which sit on the east side of major mountain ranges. The research would be used to develop a common set of tools, models and modes of engagement to help emergency planners assess extreme storm risks and implement mitigation actions in leeside rural and urban communities in Nevada, Utah, Arizona, and the Pacific Northwest.
UNR would receive $4.5 million for two projects, including $3.1 for the school of medicine to establish a state toxicological laboratory that would provide drug testing, confirmation and consultation to public health and public safety agencies.
The senators are seeking another $1.37 million to create an agricultural center in Fallon, which would increase research and food production capabilities in the region. The facility would allow for research activities related to developing new varietals and growing techniques to improve food production and processing under changing climatic conditions.
UNLV was poised to receive $4.6 million for four projects, including $2 million for the dental school to create an outpatient dental clinic devoted to patients with advanced care needs.
Another $1.56 would go to the medical school to acquire two mobile clinics to expand care to the medically underserved in the community. UNLV is also seeking $550,000 to obtain a scanning electron microscope to provide high-resolution images for rapid assessment of the characters and phases in a material.
Half a million was requested for UNLV to purchase a Micro-CT scanner, which uses a 3D imaging technique to allow researchers to see the inside of an object. The technology is critical to researchers studying tissue and organs, composite materials, batteries, and other related items.
Miscellany
Along with $7.2 million to design a 240 room dormitory at Nellis, Creech Air Force Base would receive $4.1 million for two projects.
Creech would get $2.2 million to design a 44,035 square foot indoor fitness center. The center would provide "a key quality of life improvement from the stressors of the Creech mission, ensure Airmen maintain physical fitness, and positively impact retention and readiness," the request said.
The senators requested $3.06 million for erosion control of the lower Wash. The Las Vegas Wash is a 12-mile channel that connects the Colorado River to Lake Mead. Erosion control structures will protect existing infrastructure, restore surrounding wetlands and improve drinking water quality for the Southern Nevada region. Rep. Susie Lee (D-NV) also made the same request.
The two also requested $4 million for North Las Vegas to replace all street lights with LED bulbs, about 26,500 bulbs. Rep. Steven Horsford (D-NV) requested and secured $12 million for the LED conversion in the House-approved transportation infrastructure bill.
The Nevada System of Higher Education would get $2.66 million for a mental health care pilot project. The pilot will focus on three service areas: crisis hotlines/online resources, additional and targeted personnel and training, workshop development, and information. The funds would also be used to conduct a systemwide assessment of mental health services.
Nevada State College in Henderson would receive $4.1 million for three projects. Nearly $2 million would expand mental health and wellness services and $1.6 million would go to establish an inclusive preschool program for three to five-year-olds. Another $648,000 would allow the college's Nursing Technology Enhancement Project to fund technology enhancements, including training models that use simulation scenarios and virtual reality and give students real-time feedback.
The College of Southern Nevada (CSN) was tapped to receive $315,000, including $223,000 to equip CSN's Advanced Manufacturing Lab and an eLearning Library. Another $92,000 would be used to purchase lab equipment for a new training facility at the CSN's Sahara West Center campus.
.For a full rundown of the measures the delegates supported or opposed this week, check out The Nevada Independent's congressional vote tracker and other information below.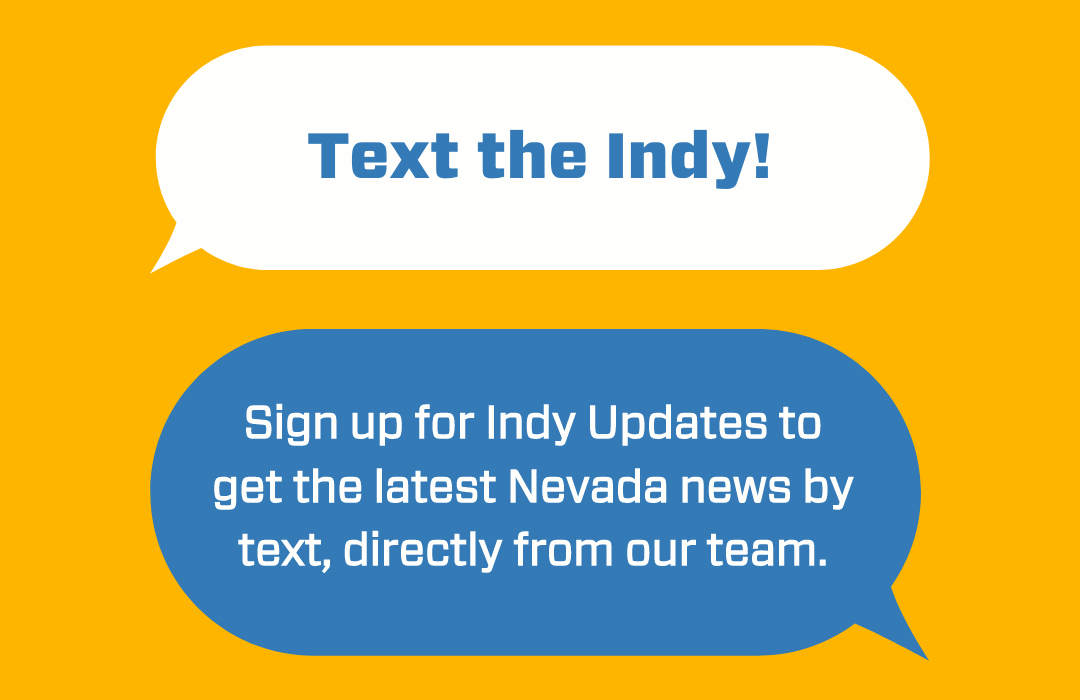 Featured Videos
Comment Policy (updated 4/20/2021): Please keep your comments civil. We reserve the right to delete comments or ban users who engage in personal attacks, use an excess of profanity, make verifiably false statements or are otherwise nasty. Comments that contain links must be approved by admin.