Indy DC Download: Cortez Masto, Lee criticize lifting of Trump-era border restriction policy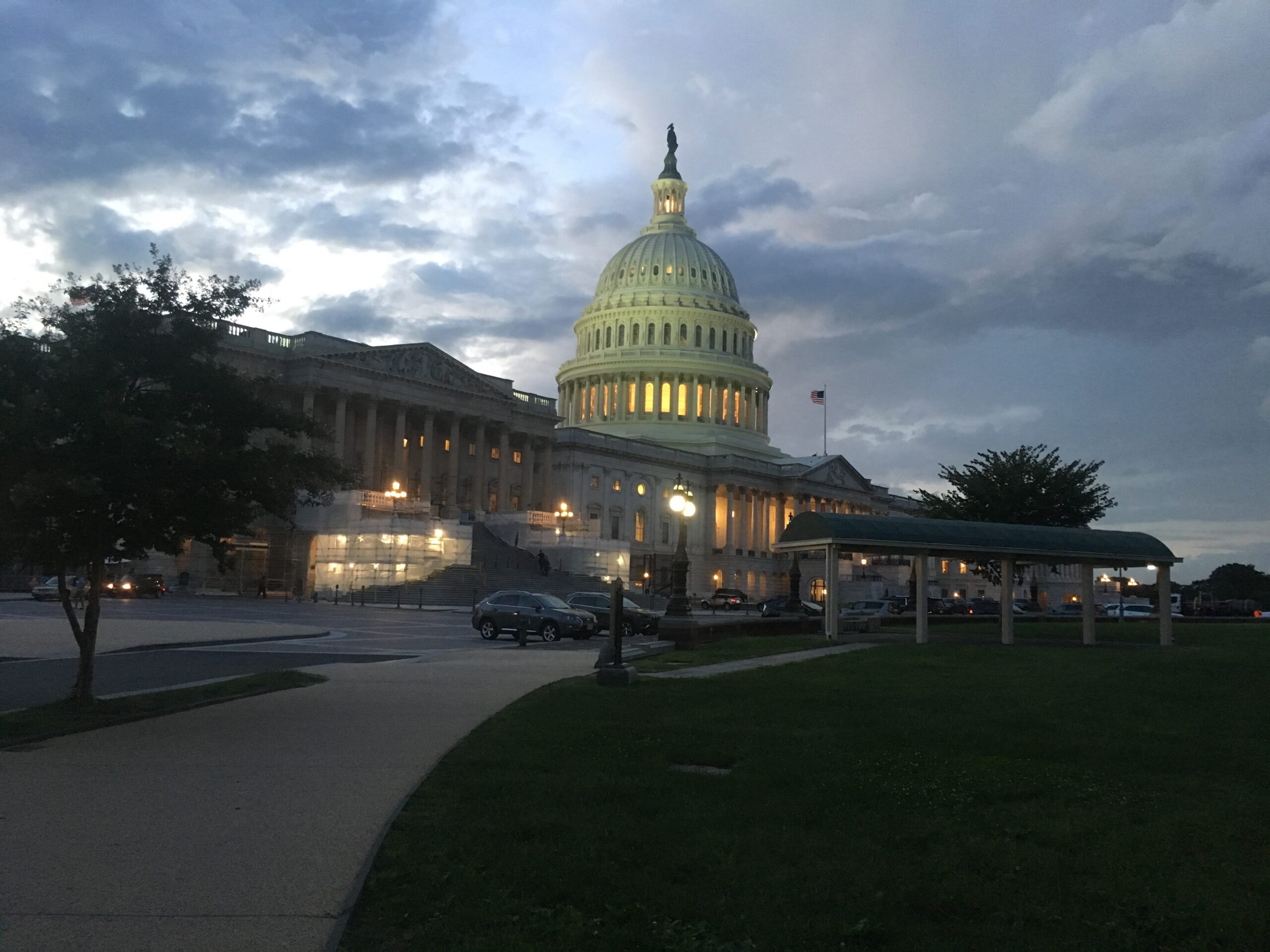 Good morning, and welcome to the Indy DC Download newsletter, a weekly look at what's going on in the nation's capital as it relates to Nevada.
If a colleague or associate emailed this newsletter to you, please click here to sign up and receive your own copy of Indy DC Download in your inbox
---
Two Democratic members of Nevada's congressional delegation have raised concerns about President Joe Biden's decision to lift Title 42, a 1944 public health law that allowed the quick removal of migrants, including those seeking asylum, to reduce the spread of the coronavirus.
First used under President Donald Trump, Biden has continued the policy but he recently announced that he would end it beginning May 23.
Sen. Catherine Cortez Masto (D-NV) said she was concerned that Biden had no plan to deal with a surge of migrants after lifting the policy, as first reported by Politico.
She was one of four vulnerable Senate Democrats targeted by Republicans in the midterms who spoke out against Biden's Title 42 announcement. The Senate Leadership Fund, a super PAC aligned with Senate Minority Leader Mitch McConnell (R-KY), argued that Cortez Masto has been inconsistent on the issue. The group cited a letter she signed in June 2020 calling for the end of Title 42.
"My position has always been [and] will continue to be that we need a detailed plan," she said in a brief interview Wednesday. "We need a detailed plan on how we are going to manage any potential surge at the border. We need to make sure that not only can we treat people with dignity and that we also are securing the border. We can do both at the same time, but we haven't seen a detailed plan moving forward on this. And it's a detailed plan that has been lacking in all previous administrations."
Rep. Susie Lee (D-NV) also criticized Biden's decision.
"There needs to be a hell of a lot more planning going into this," Lee said in a brief interview Thursday. "We know that this will result in a major surge at the border and I have not seen them demonstrate, from what I've seen, any type of plan that is going to deal with it. And so I have major, major reservations about lifting it at this time."
In a statement from her office Friday, Lee emphasized the need for staffing and resources.
"By lifting Title 42 without the necessary staffing and resources, the administration will only exacerbate the tensions that, for decades, have stalled progress on reforming our broken immigration system," Lee said.
Lee also took aim at the new Iran nuclear deal that negotiators are possibly close to finishing in Vienna. She was one of 18 House Democrats who raised concerns about the Iran deal.
Like the previous agreement, from which Trump withdrew the nation, the deal is designed to keep Iran from acquiring nuclear weapons.
One of the sticking points is whether the U.S. will lift the Foreign Terrorist Organization designation on the Islamic Revolutionary Guard Corps (IRGC), which has assisted militant groups in Afghanistan and Iraq.
Lee said she had concerns about potentially delisting the IRGC and "opening up Iran economically."
But she said she would not decide how to vote on an agreement until she saw the final package. She also cited Secretary of State Antony Blinken's recent grim assessment of finishing the talks.
"It depends on what the deal considers," Lee said.
In a statement from her office Friday, Lee added that as "negotiators continue their efforts, they must keep the security of Israel and other vulnerable allies top of mind."
EV future runs through Nevada
Lithium-rich Nevada is poised to play a prominent role in the move to electric vehicles, Cortez Masto said at a hearing on critical minerals recycling.
"Nevada is a nexus for our clean energy and critical mineral future," Cortez Masto said at a Thursday hearing held by the Senate Energy and Natural Resources. "Nevada is the only state in the country that encompasses every facet of the lithium-ion battery economy, from the mining of lithium deposits, to the research and development, to production assembly and finally to recycling."
"This is our moonshot," Cortez Masto said of the need for federal government policies to stimulate domestic battery production to meet demand.
With fossil fuel use attributed as the primary source of CO2 emissions, President Joe Biden has championed an increase in electric vehicle use to address climate change and reduce dependence on foreign energy sources.
But as it stands, China is responsible for 73 percent of the world's lithium-ion battery cell production. Committee Chairman Joe Manchin (D-WV), who has been skeptical of a rapid move to electric vehicles, said that it must be done in conjunction with implementing policies to increase the production of raw materials at home, including mining and recycling.
That could also help create jobs in Nevada, Cortez Masto believes.
She plans to introduce legislation that would provide a tax credit for constructing high-capacity battery plants. Cortez Masto — a member of the Senate Finance Committee, which oversees tax policy in the chamber — is also working on a bill that would create a tax credit for producing rare earth mineral magnets. These are used in the motors of more than 90 percent of electric vehicles.
At the hearing, JB Straubel, founder and CEO of Carson City-based Redwood Materials, testified about the need to source, mine and manufacture battery components domestically ahead of an expected boost in demand. He estimated that there would be a 500 percent increase in demand for lithium-ion batteries over the next decade, because of the move to electric vehicles.
Straubel, a co-founder of Tesla, said Redwood uses recycled lithium-ion batteries and mined materials to manufacture components for battery manufacturers domestically. Redwood estimates that it will manufacture enough battery components to produce one million electric vehicles by 2025, and five million by 2030.
Straubel said that mined and recycled materials typically need to be sent to Asia to manufacture battery components, such as anodes and cathodes. The goal of his company is to do it all domestically.
"Redwood is working to close this [manufacturing] gap by domestically producing large scale sources of these anode and cathode materials produced from as many recycled batteries as are available, augmented…with sustainably mined materials," Straubel said.
Thacker Pass
When it comes to mined materials, Nevada is home to the nation's only operating lithium mine, Silver Peak, in Esmeralda County. Another mine at Thacker Pass in Humboldt County is in the process of ramping up.
"It's the most advanced lithium development project in the United States," said Jon Evans, president and CEO of Lithium Americas, which owns the mine. "It's actually the third-largest lithium deposit in the world."
Evans participated in a forum Wednesday hosted by Rep. Mark Amodei (R-NV) and the Congressional Western Caucus. Amodei is the vice-chairman of the group.
"We've acquired all of our major permits and are working on construction financing," Evans said. "It's our goal to begin construction by this time next year. Build out will take a couple of years, that's about two or three years, but once we're up and fully running our project will produce enough high grade lithium chemicals to supply one and a half million electric vehicles [with] batteries every year. It's more than 10 times as much lithium chemicals as currently produced in the United States today."
The conversation turned to ways to expedite the National Environmental Policy Act (NEPA) process, which is the law requiring an assessment of the environmental effects of a project or development. Currently, the overseeing agency hires a third party to write the evaluation at the project owner's expense. Evans said that one improvement would be to allow the companies to write the assessment.
Evans was also critical of the litigation that typically challenges the assessment. That process can take longer than the NEPA process itself.
Another panelist, Reno-based consultant Debbie Struhsacker, co-founder of the Women's Mining Coalition, called for Congress to limit litigation, which she said has made it difficult for mining companies to raise capital and has driven mining abroad.
"[Doing] whatever you can to rein in the frequency and the length of appeals and litigation I think is key," Struhsacker said.
SCOTUS
Cortez Masto and Sen. Jacky Rosen (D-NV) both voted to confirm Ketanji Brown Jackson to be the next justice of the Supreme Court. Jackson, the first Black woman to join the court, will replace Justice Stephen Breyer, who will step down in the summer.
The Senate voted 53 to 47 to confirm Jackson, which included only three Republican votes in favor — Sen. Mitt Romney (R-UT), Rep. Susan Collins (R-ME) and Sen. Lisa Murkowski (R-AK).
Rosen met with Jackson Monday, after which she announced that she would vote for her confirmation. Cortez Masto met with and announced her support for Jackson the week before.
Restaurant aid
The state's House Democrats praised the passage of legislation that would provide $55 billion to the Small Business Administration's Restaurant Revitalization Fund. The bill passed Thursday 223 to 203, and now goes to the Senate.
"Restaurants, shuttered venues, and small businesses have borne the brunt of this pandemic," Rep. Dina Titus (D-NV) said on Twitter. "This bill will bring relief to Southern Nevada and keep people employed."
Created under the $1.9 trillion American Rescue Plan (ARP) in 2021 to help restaurants recover from the pandemic-related lockdowns, the restaurant fund initially provided $28.6 billion, but a large number of applicants meant that amount was quickly oversubscribed.
The legislation would provide another $42 billion for the roughly 177,000 eligible restaurants that applied for grants but did not receive them due to a lack of funding. It would also provide another $13 billion to establish a Hard Hit Industries Award Program for small businesses with no more than 200 employees and have experienced 40 percent or more in lost revenue.
Rep. Steven Horsford (D-NV) was pleased that it would help those that did not receive it last time. He said he recently spoke to restaurant owners at the Broadacres Swap Meet, a large outdoor flea market in North Las Vegas. Some of the restaurant owners did not apply for funds.
"We've worked with the [House] Small Business Committee to make sure that there's effective education and outreach," Horsford said in a brief interview.
Amodei said he did not vote for the bill because he would have preferred that the measure use unspent ARP funding. He called it "irresponsible."
For a full rundown of the measures the delegates supported or opposed this week, check out The Nevada Independent's congressional vote tracker and other information below.
SEN. CATHERINE CORTEZ MASTO
Legislation sponsored:
S.4048 – A bill to require the Federal Trade Commission to conduct a study on conduct related to oil and gas prices, and for other purposes.
S.3993 – A bill to amend the Internal Revenue Code of 1986 to allow penalty-free withdrawals from retirement plans for domestic abuse victims.
Legislation co-sponsored:
S.4068 – A bill to promote and support collaboration between Hispanic-serving institutions and local educational agencies with high enrollments of Hispanic or Latino students, and for other purposes.
SEN. JACKY ROSEN
Legislation co-sponsored:
S.4068 – A bill to promote and support collaboration between Hispanic-serving institutions and local educational agencies with high enrollments of Hispanic or Latino students, and for other purposes.
S.4006 – A bill to direct the Secretary of Defense to list certain individuals who are awarded the Purple Heart on the internet website of the Department of Defense that lists individuals who have been awarded certain military awards.
REP. DINA TITUS
Legislation sponsored:
H.R. 7372 – Protecting Semiconductor Supply Chain Materials from Authoritarians Act
Legislation co-sponsored:
H.R. 7454 – To promote and support collaboration between Hispanic-serving institutions and local educational agencies with high enrollments of Hispanic or Latino students, and for other purposes.
H.R. 7398 – Prohibit Wildlife Killing Contests Act of 2022
REP. MARK AMODEI
Legislation co-sponsored:
H.R. 7437 – To prohibit the importation of wood and related articles from the Russian Federation and the Republic of Belarus, and for other purposes.
REP. SUSIE LEE
Legislation sponsored:
H.R. 7383 – Improving Access to Health Care in Rural and Underserved Areas Act
REP. STEVEN HORSFORD
Legislation co-sponsored:
H.R. 7455 – To amend the Indian Self-Determination and Education Assistance Act to secure existing Tribal contract support cost reimbursements, and for other purposes.
H.R. 7454 – To promote and support collaboration between Hispanic-serving institutions and local educational agencies with high enrollments of Hispanic or Latino students, and for other purposes.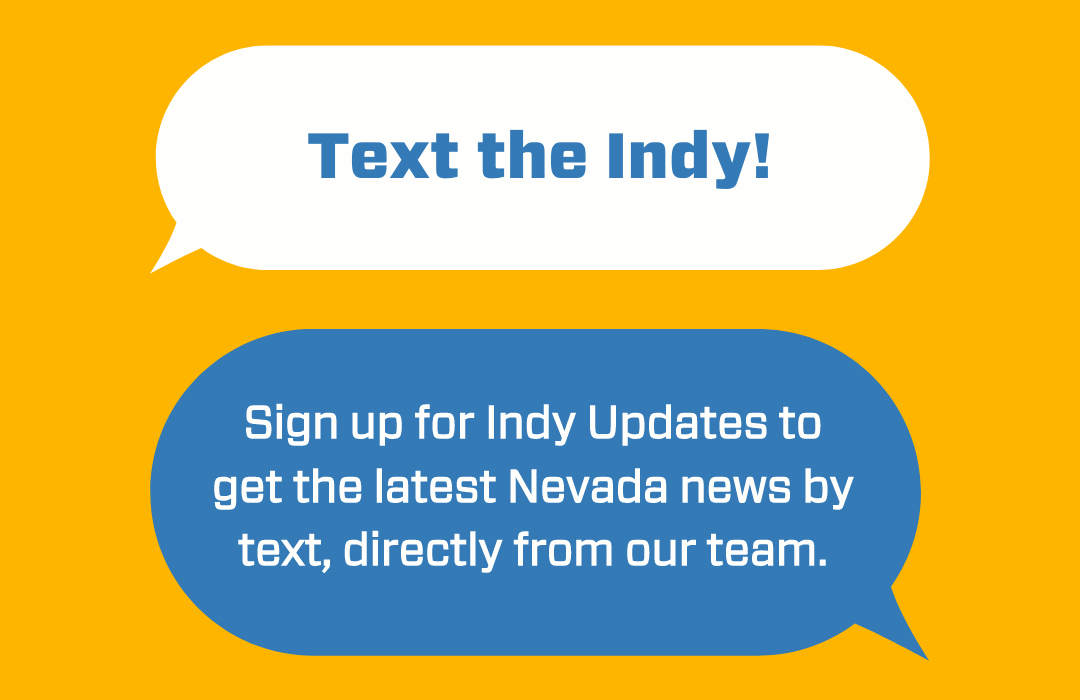 Featured Videos