Indy DC Download: House approves $1.9 trillion social spending bill, Senate fight looms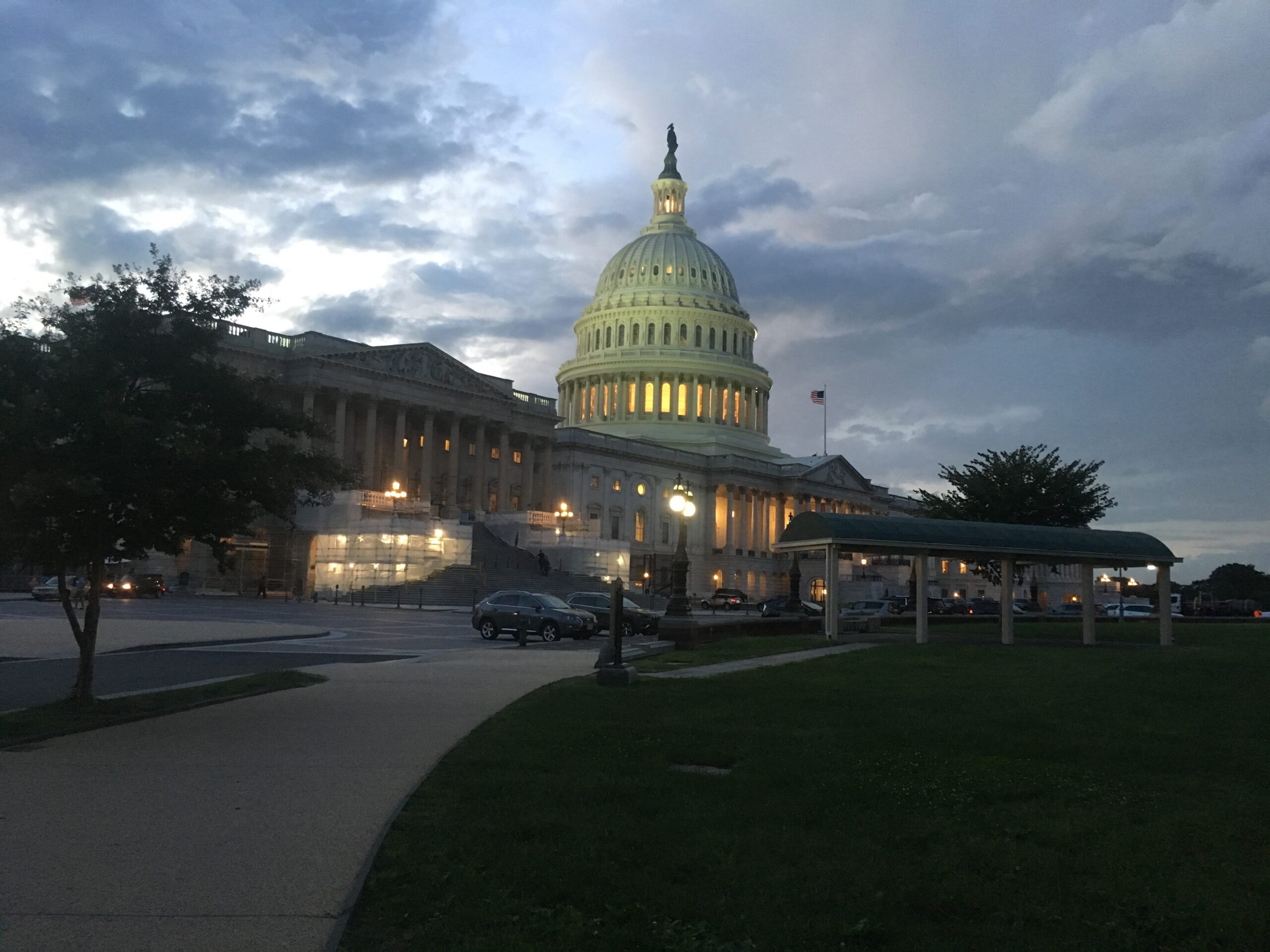 Good morning, and welcome to the Indy DC Download newsletter, a weekly look at what's going on in the nation's capitol as it relates to Nevada.
If a colleague or associate emailed this newsletter to you, please click here to sign up and receive your own copy of Indy DC Download in your inbox.
House Democrats took a significant step Friday towards enacting President Joe Biden's domestic agenda when they approved a $1.9 trillion package to provide child care, health care and climate change subsidies opposed by Republicans.
"We said we'd get it done; it's done," an ebullient Rep. Steven Horsford (D-NV) said in an interview after the vote.
The House approved the so-called Build Back Better Act (BBB) 220 to 213. One Democrat, Rep. Jared Golden of Maine, voted against the bill.
The vote followed a record-long, eight-and-a-half-hour speech by Republican Minority Leader Kevin McCarthy (R-CA), in which he denounced the measure and Democrats for trying to pass it. His speech, which began Thursday evening, delayed the final vote until Friday morning.
All Republicans opposed the package, as expected. Rep. Mark Amodei (R-NV) said the bill amounts to bad policy, which will pump more money into what he believes is an already overstimulated economy. Inflation hit a 30-year high, the Department of Labor reported earlier this month.
"The whole mission of the federal government, according to this legislation, is to pay for stuff for people," Amodei said in an interview after the bill's passage. "And quite frankly, everybody's okay with helping folks, but we are institutionalizing the federal government as the main breadwinner for large segments of the population. And you can't afford that."
Amodei questioned Nevada's ability to handle the influx of funds and he expects to read news stories about unintended consequences and possible waste, fraud or abuse.
"I don't know if it's unintended or not, but it's clearly ignored," Amodei said.
Horsford said he's been in contact with state Treasurer Zach Conine about ensuring the state is prepared to be a good steward of the funds it will receive. Horsford said their conversation touched on the $6.7 billion the state received under the $1.9 trillion American Rescue Plan stimulus package enacted in March, the $4 billion from the bipartisan infrastructure bill signed into law recently, and the funding from the BBB.
"I said we've got to get ahead of what's coming on infrastructure and what's coming with Build Back Better," Horsford said. "Zach Conine, as the treasurer, chairs the infrastructure bank for Nevada, and he completely agreed and said we're on top of it."
Action on the House bill came as the Senate considered the National Defense Authorization Act (NDAA), the annual Pentagon policy bill. Amodei and Sen. Catherine Cortez Masto (D-NV) had been exploring the idea of trying to include an amendment in the NDAA to expand the Fallon Range Training Complex in the bill. But both said that more talks are needed to find a compromise between the Navy, local tribes and others to increase the footprint of the Churchill County facility, which is home to the Navy's TOPGUN school.
What's in BBB
Nevada's House Democrats argued that the $1.9 trillion, 10-year cost of the bill would be fully offset by tax increases on corporations and upper-income earners. That includes a 15 percent minimum tax on profits of large corporations, a 1 percent surcharge on corporate stock buybacks and a surcharge on income above $10 million.
But an analysis by the Congressional Budget Office (CBO) has said that the tax provision would add about $160 billion to the deficit. That's because the CBO estimated that a provision in the BBB to crackdown on tax scofflaws would only raise $127 billion. That's less than the $400 billion the White House estimated the provision would generate.
Horsford, who met with Treasury Secretary Janet Yellen on Thursday, said he is satisfied with the White House estimate and believes the bill will pay for itself.
"They estimated at a slightly lesser amount than what the White House and many other economists indicate actually can be," Horsford said. "I was in a meeting with Secretary Yellen yesterday. I brought this up to her and again, she reaffirmed that we have the ability to hit the projections on tax compliance. And that's really what we're supposed to be basing this on."
"I know the CBO has their approach, but this is a fully paid for package and it's one that makes the very wealthy, big corporations pay their share.No one under $400,000 will have their taxes raised under this package," Horsford continued.
All of the state's House Democrats highlighted provisions in the bill that would benefit their constituents.
The bill "helps Nevada families by lowering the cost of everyday expenses and making overdue investments in education, child care, home care, and health care," Rep. Dina Titus (D-NV) said in a release.
The measure extends the expanded child tax credit for one year. Since July, the credit has pumped more than $600 million into Nevada's economy, with an average per-household payment of $434, according to Horsford's office. In his district, 97 percent of families are eligible for the credit.
The bill would seek to cap child care costs for families earning up to 2.5 times their state median income to no more than 7 percent of their income. According to the White House, the bill would enable Nevada to provide access to child care for 196,800 children, ages 0 to 5, per year.
The legislation provides free universal preschool for all 3- and 4-year-olds. About 17 percent of the state's 3 and 4-year-olds, more than 79,000 children, have access to publicly funded preschool, the White House said. Under the provision, that figure would increase by more than 65,000 children a year.
The bill spends more than $500 billion on climate change measures and clean energy. That includes $2.2 billion in homeowner rebates for qualifying energy-efficiency projects and $3.8 billion for rebates carried out in tribal communities or for low- or moderate-income households.
For health care, the bill would allow Medicare to negotiate on the cost of some prescription drugs, which was important to the state's Democrats.
Under the provision, the Department of Health and Human Services (HHS) would identify the 100 brand-name drugs for negotiation. From that list, HHS would negotiate up to 10 drugs in 2025, 15 drugs in 2026 and 2027, and 20 drugs after that.
The legislation also includes language to allow Medicare recipients to receive coverage for hearing aids and hearing services beginning in 2023 .
Veterans would also see an improvement at the Department of Veterans Affairs (VA). The agency would receive $5 billion to help speed up claims processing.
Rep. Susie Lee (D-NV) said the measure, among the largest spending bills ever to pass the House, is what she came to Congress to pass.
"Nevadans sent me to Congress to deliver lower costs for prescription drugs, affordable health care and child care, tax breaks for the middle class, and policies that will fight this climate crisis with the urgency that it demands," Lee said. "Today, we have taken another step forward in delivering on our promise.
BBB Senate outlook
House passage of the measure caps off months of talks between Democratic leaders in the chambers as they try to draft a bill that can pass the House and Senate with only Democratic votes.
Near full Democratic support is required because Democrats are using the budget reconciliation process. That allows them to pass the bill in the Senate on a simple majority vote and avoids a filibuster that requires 60 votes to overcome.
But Speaker Nancy Pelosi (D-CA) could afford to lose only three votes in the House and still pass the measure with no GOP members voting for the package. In the Senate, where the parties are split 50-50, all Democrats will need to vote for the bill.
The bill now goes to the Senate, where Senate Majority Leader Chuck Schumer (D-NY) wants to pass the package before Christmas.
The package will be changed to conform to the Senate budget rules and, as a result, will likely need to go back to the House for a final vote.
One step in the Senate process is called the Byrd bath, named for the process' author the late Sen. Robert Byrd (D-WV). That allows for challenges to provisions in the bill. Under the rule, the budget impact must outweigh any policy change, or the provision must be jettisoned from the package.
The Senate parliamentarian rules on whether there is a violation. Her advice is nonbinding, though the Senate almost always follows the parliamentarian's advice.
"Republicans can choose to Byrd bath a whole lot of provisions," Schumer told reporters Tuesday. "Now if they try to be dilatory, the parliamentarian can cut them off, but that's going to take a little while too. And then we will move to get the bill done."
Democrats are expecting Republicans to challenge the immigration provision in the bill. That language provides deportation deferral and work authorization known as parole to undocumented people. Under existing law, the Department of Homeland Security (DHS) is authorized to parole the undocumented into the country "on a case-by-case basis for urgent humanitarian reasons or significant public benefit."
A provision that would provide up to four weeks of paid leave per year may also be stripped from the package in the Senate. Sen. Joe Manchin (D-WV), the moderate who led the effort to cut back the bill from its initial $3.5 trillion iteration, has raised concern over including that language in the package.
Republicans are also eyeing other provisions to tank the bill.
"Senate Republicans are united in our efforts to plunge a stake through the heart of this Democrat disaster," said Sen. John Barrasso (R-WY), chairman of the Senate Republican Conference.
NDAA
The Fallon Range Training Complex won't see an expansion in the NDAA after Cortez Masto and Amodei decided to hold off on trying to add an amendment to the bill.
"I think it's a matter of the Navy coming back and working with the proposals that have already been put forth by all the stakeholders," Cortez Masto said.
She said discussions have been going on, but more time is needed to reach a compromise.
Amodei said that the change in administration also affected the Navy and the talks.
The White House will "kind of have to get their feet [under them] on what the interplay is between that between the various tribal concerns," he said.
One issue stems from the Navy bombing the Walker River Paiute Tribe's land in 1959. Live and inert ordnance were dropped outside of Fallon's B-19 range, contaminating about 6,000 acres.
Sen. Jacky Rosen (D-NV) has offered eight amendments to the NDAA, including one to establish a grant program at the Department of Homeland Security to enhance cooperative research and development between the U.S. and Israel on cybersecurity.
Another amendment, co-sponsored by Cortez Masto, would require the Department of Defense to include wildfire response costs in its annual budget request to Congress.
Miscellaneous
Cortez Masto attended a signing ceremony Thursday at the White House for legislation she introduced to protect the privacy of law enforcement officials receiving counseling services.
"My husband was in federal law enforcement, and I spent eight years working closely with our brave police officers as Nevada's attorney general, so I know these men and women face extreme challenges and trauma on the job," Cortez Masto said in a release.
The House approved legislation introduced by Titus that would require the Transportation Safety Administration to make its signs, announcements and webpages available in languages that are spoken by the travelers and communities that major airports serve each day.
"I represent the heart of the Las Vegas Valley, including McCarran International Airport, which is one of the nation's busiest airports welcoming passengers from around the country and the world who come to enjoy all that Southern Nevada has to offer," Titus said in a release. "Removing potential language barriers to ease TSA processing is not only beneficial for those travelers, but for the general public rushing to catch their flights."
For a full rundown of the measures the delegates supported or opposed this week, check out The Nevada Independent's congressional vote tracker and other information below.
SEN. CATHERINE CORTEZ MASTO
Legislation sponsored:
S.3247 – A bill to extend certain expiring provisions of law relating to benefits provided under Department of Veterans Affairs educational assistance programs during COVID-19 pandemic, and for other purposes.
Legislation co-sponsored:
S.3239 – A bill to amend title XXVII of the Public Health Service Act to provide for a special enrollment period for pregnant persons, and for other purposes.
S.3232 – A bill to require the Consumer Product Safety Commission to promulgate a consumer product safety rule for freestanding clothing storage units to protect children from tip-over related death or injury, and for other purposes.
S.3213 – IDEA Full Funding Act
S.3077 – Supply Chain Resiliency Act
SEN. JACKY ROSEN
Legislation co-sponsored:
S.3247 – A bill to extend certain expiring provisions of law relating to benefits provided under Department of Veterans Affairs educational assistance programs during COVID-19 pandemic, and for other purposes.
S.3244 – A bill to amend the Public Health Service Act to establish a Bio-Preparedness and Infectious Diseases Workforce Loan Repayment Program.
S.3239 – A bill to amend title XXVII of the Public Health Service Act to provide for a special enrollment period for pregnant persons, and for other purposes.
S.3223 – A bill to establish certain duties for pharmacies to ensure provision of Food and Drug Administration-approved contraception, medication related to contraception, and for other purposes.
S.3219 – A bill to prevent discrimination and harassment in employment.
S.3208 – Supply Chain Resiliency Act.
REP. DINA TITUS
Legislation co-sponsored:
H.R.6005 – To establish certain duties for pharmacies to ensure provision of Food and Drug Administration-approved contraception, medication related to contraception, and for other purposes.
H.R.5994 – To prevent discrimination and harassment in employment.
H.R.5981 – Telehealth Expansion Act of 2021
REP. MARK AMODEI
Legislation co-sponsored:
H.R.6016 – To prohibit executive agencies from requiring employees to receive a vaccination against infection by the SARS-CoV-2 virus under Federal contracts, and for other purposes.
REP. SUSIE LEE
Legislation co-sponsored:
H.R.5981 – Telehealth Expansion Act of 2021
REP. STEVEN HORSFORD
H.R.6000 – To continue the acceleration of the discovery, development, and delivery of 21st century cures, and for other purposes.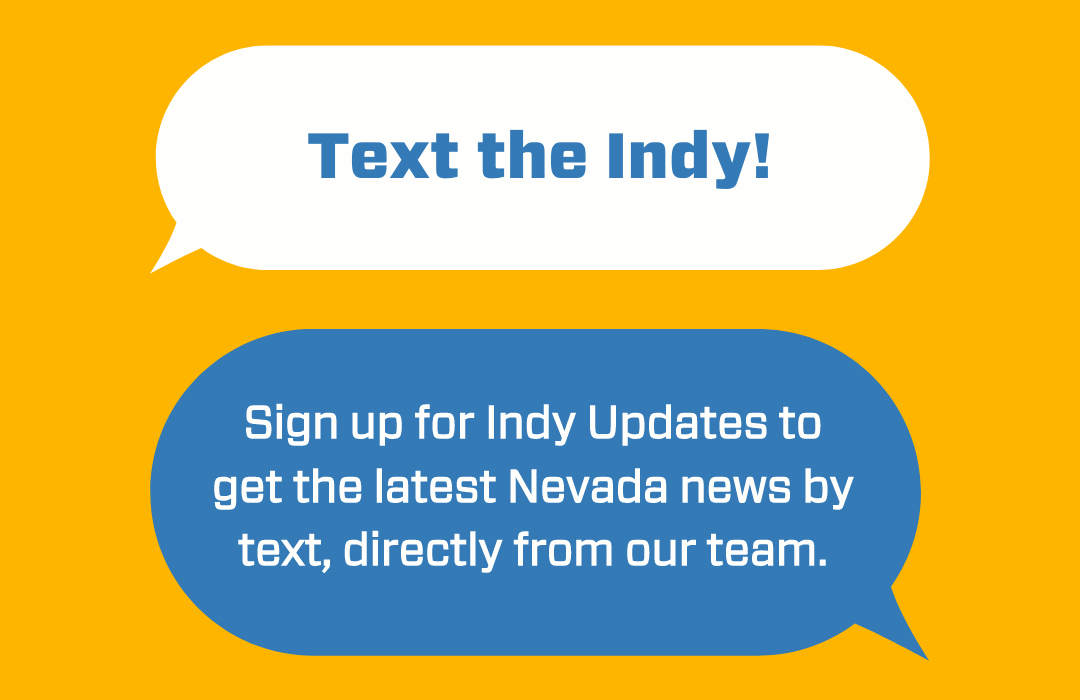 Featured Videos
Comment Policy (updated 4/20/2021): Please keep your comments civil. We reserve the right to delete comments or ban users who engage in personal attacks, use an excess of profanity, make verifiably false statements or are otherwise nasty. Comments that contain links must be approved by admin.