Indy DC Download: House Democrats pass voting rights bill with an uncertain Senate future as they launch into drafting their $3.5 trillion social programs package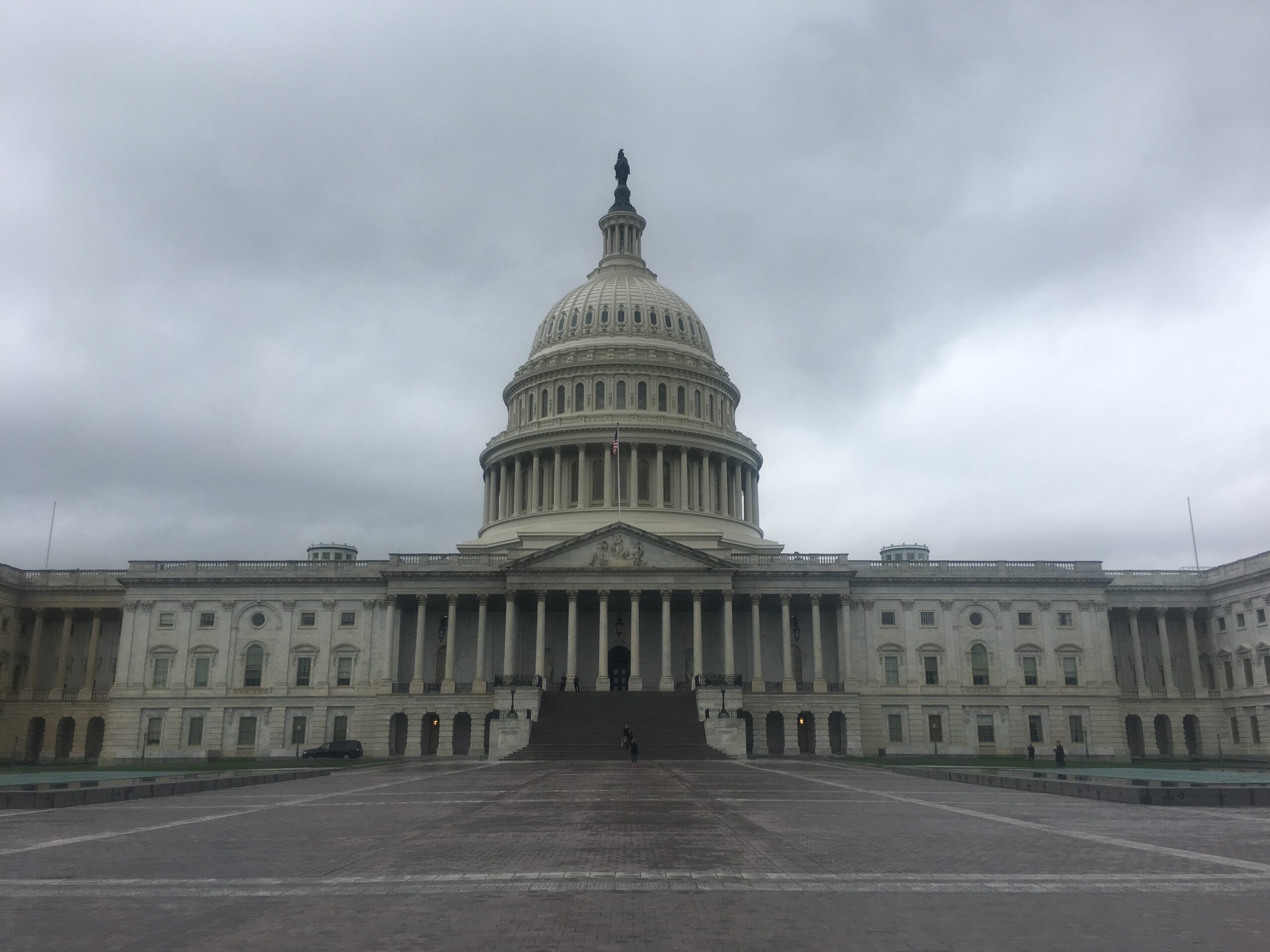 Good morning, and welcome to the Indy DC Download newsletter, a weekly look at what's going on in the nation's capitol as it relates to Nevada.
If a colleague or associate emailed this newsletter to you, please click here to sign up and receive your own copy of Indy DC Download in your inbox.
Nevada's House representatives split along party lines as the chamber approved voting rights legislation and a budget outline requiring Congress to write a $3.5 trillion bill to strengthen social safety net programs.
All Democrats supported the John Lewis Voting Rights Advancement Act, which passed 219 to 212 on Tuesday. The measure received no Republican votes.
The bill was named in honor of the late Rep. John Lewis (D-GA), who participated in the historic 1965 Selma, Alabama-to-Montgomery marches. Lewis was among those protesting state voting rules designed to keep African-Americans participating. The marchers were brutally beaten by state and local law enforcement, and Lewis was almost killed.
House action on voting rights came after the House approved the budget resolution Monday. The measure provided instructions to congressional committees to begin drafting the $3.5 trillion package made up of a series of Democratic policy priorities, including giving permanent status for those receiving Temporary Protected Status (TPS) and participants in the Deferred Action for Childhood Arrivals (DACA) program.
No Republicans voted for the budget plan, approved 220 to 212, which is typically drafted by the majority party to highlight its priorities.
The budget also provides the bill with protection from a filibuster in the Senate under what is known as the reconciliation process. Once passed by the House, the reconciliation measure would only need a simple majority to pass the Senate rather than the 60 votes it usually takes to overcome a filibuster.
The House's short, two-day voting session, which brought lawmakers back to Washington from the August recess, was spurred by Senate approval of the budget and the Senate's $1.2 trillion bipartisan infrastructure bill last week.
Voting rights
In a recent interview, Rep. Mark Amodei (R-NV) said he opposed the voting rights measure because it would give the federal government more control over elections, which states presently administer.
He cited the state law signed by Gov. Steve Sisolak in June to permanently expand mail voting and send all active registered voters a mail ballot starting in the 2022 election.
"I didn't like that," Amodei said, adding that he had concerns over a lack of safeguards against the possibility of fraud.
"But...the Constitution says states get to make those rules," Amodei continued. "And as long as they're not violating something else in the Constitution, then they're free to make it."
He also argued that the move is an effort by Democrats to give themselves an advantage in 2022 because the bill "makes the [U.S.] attorney general basically the rules keeper for all things voting."
Rep. Steven Horsford (D-NV) countered that the bill is needed because of a GOP-led push in at least 18 states to change voting rules that could make it more difficult to vote.
"It really has to be done right now, because you have states that are passing laws to make it harder," Horsford said in an interview this week.
Horsford also cited Congress' authority under the Constitution to prevent voter disenfranchisement. He especially noted Congress' constitutional claim on regulating how elections are run, even though states have traditionally exercised primary responsibility for the administration of elections for both federal and state offices.
The bill is designed to restore part of the Voting Rights Act of 1965, which required states with a history of discriminatory election practices to clear any changes to election procedures with the Department of Justice (DOJ).
In 2013, the U.S. Supreme Court agreed with Shelby County, Alabama that, 50 years after enactment of the law, DOJ oversight of elections was no longer needed.
The measure would reinstate the preclearance provision and apply it to all 50 states for certain election practices, including imposing stricter voter ID requirements, reducing the number of polling locations or polling hours and curtailing the availability of non-English language voting materials.
The bill also would apply a decade-long preclearance requirement to states with 15 or more violations over the past 25 years or to states that have committed 10 violations where at least one was statewide.
Despite House approval, the voting bill is not expected to pass the Senate, split 50-50 between Republicans and Democrats. The measure would need 10 Republicans to overcome a filibuster, which is not likely.
Senate Minority Leader Mitch McConnell (R-KY) has said he does not back the bill.
"What this rewrite of it does is grant to the Justice Department almost total ability to determine the voting systems of every state in America," McConnell said, adding that the voting rights law is still intact and provides sufficient protections despite the Shelby County decision.
Budget
Democrats plan to finish drafting the $3.5 trillion reconciliation package by Sept. 15, and House and Senate Committees are doing preliminary work.
Ways and Means Committee Chairman Richard Neal (D-MA) told reporters that his committee, which will write the tax provisions of the package, would likely start its markup Sept. 9 and spill over into the following week.
Horsford, a member of the Ways and Means panel, and Sen. Catherine Cortez Masto (D-NV), who serves on the Finance Committee, will help develop the tax portion of the package, including keeping President Joe Biden's pledge not to raise taxes on those making less than $400,000 a year.
They also will help determine whether the $3.5 trillion price tag remains, which could be the locus of the next fight among Democrats.
Progressive firebrand Sen. Bernie Sanders (I-VT) told Politico that he does not intend to negotiate on the topline figure. Sanders' position sets up a standoff with Sen. Joe Manchin (D-WV) and Sen. Kyrsten Sinema (D-AZ), both outspoken moderates who have argued for a smaller package.
Their comments came after a group of 10 House moderate Democrats held up consideration of the budget resolution over a demand that Speaker Nancy Pelosi (D-CA) immediately hold a vote on the $1.2 trillion bipartisan infrastructure bill approved by the Senate recently.
Knowing she could afford to lose no more than three Democrats and still pass the budget, the speaker defused the situation by promising a vote on the bipartisan bill by Sept. 27.
She also agreed that the House and Senate would iron out any differences before the bill comes to the floor, which moderates believe will lead to lowering the cost.
"We said that whatever the House votes [on] will be something that the Senate Democrats and the House Democrats can agree [to]," Rep. Henry Cuellar (D-TX) told Roll Call. "Will it be 3.5 [trillion]? I don't think so, but we'll see what negotiations will come in."
Cuellar was one of the 10 moderates who threatened to oppose the budget plan.
The agreement to vote on the Senate infrastructure bill adds another item to Congress' must-do list before the end of September, along with passing a temporary funding extension to keep the government from shutting down on Oct 1, the beginning of the new fiscal year.
Congress also will need to raise the debt statutory debt limit or risk defaulting on the nation's debt.
Amodei, who said he has concerns over the bipartisan infrastructure bill because he believes it paves the way for the $3.5 trillion package, said he does not want to see a government shutdown and expects to vote accordingly.
The Nevada Republican lamented the Democrats' march towards passing the reconciliation package and chalked it up to Democrats looking to make the most of their House and Senate majority while Biden is president.
"The overall culture is 'Listen, we're going hell bent for leather,'" Amodei said, adding that he believes Democrats will overreach.
"I have an old saying that says: everything that gets over-political gets ruined," Amodei said.
For a full rundown of the measures the delegates supported or opposed this week, check out The Nevada Independent's congressional vote tracker and other information below.
REP. STEVEN HORSFORD
Legislation sponsored:
H.R. 5049 – Nursing Home Workforce Support and Expansion Act of 2021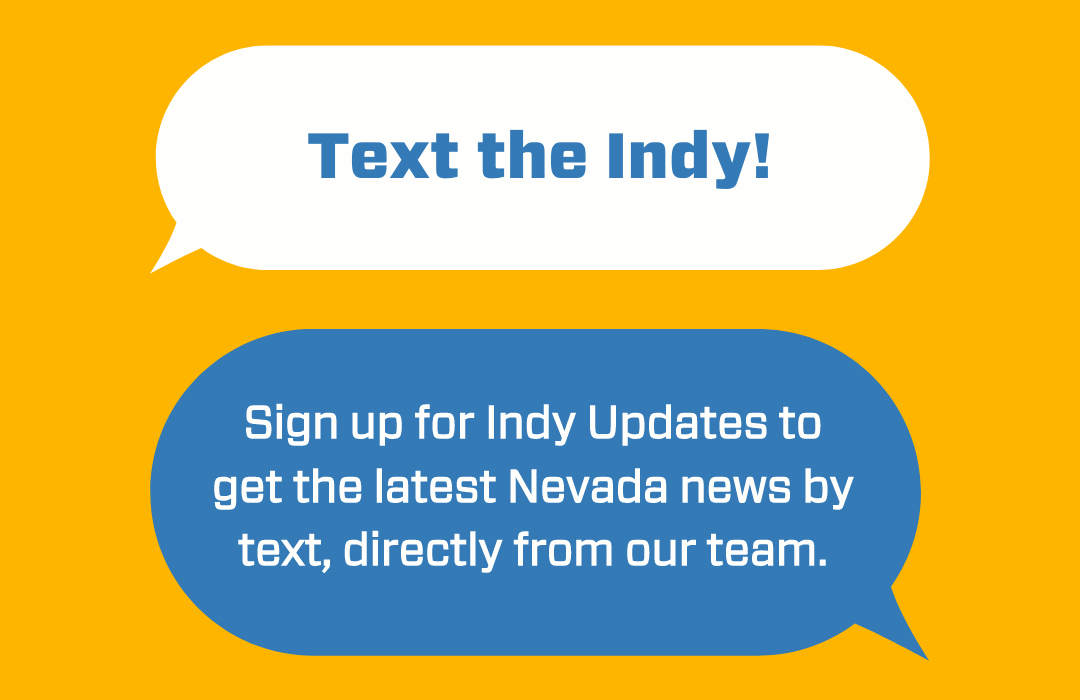 Featured Videos
Comment Policy (updated 4/20/2021): Please keep your comments civil. We reserve the right to delete comments or ban users who engage in personal attacks, use an excess of profanity, make verifiably false statements or are otherwise nasty. Comments that contain links must be approved by admin.