Indy DC Download: House to take up Yucca bill, Titus and Rosen to try to offer amendments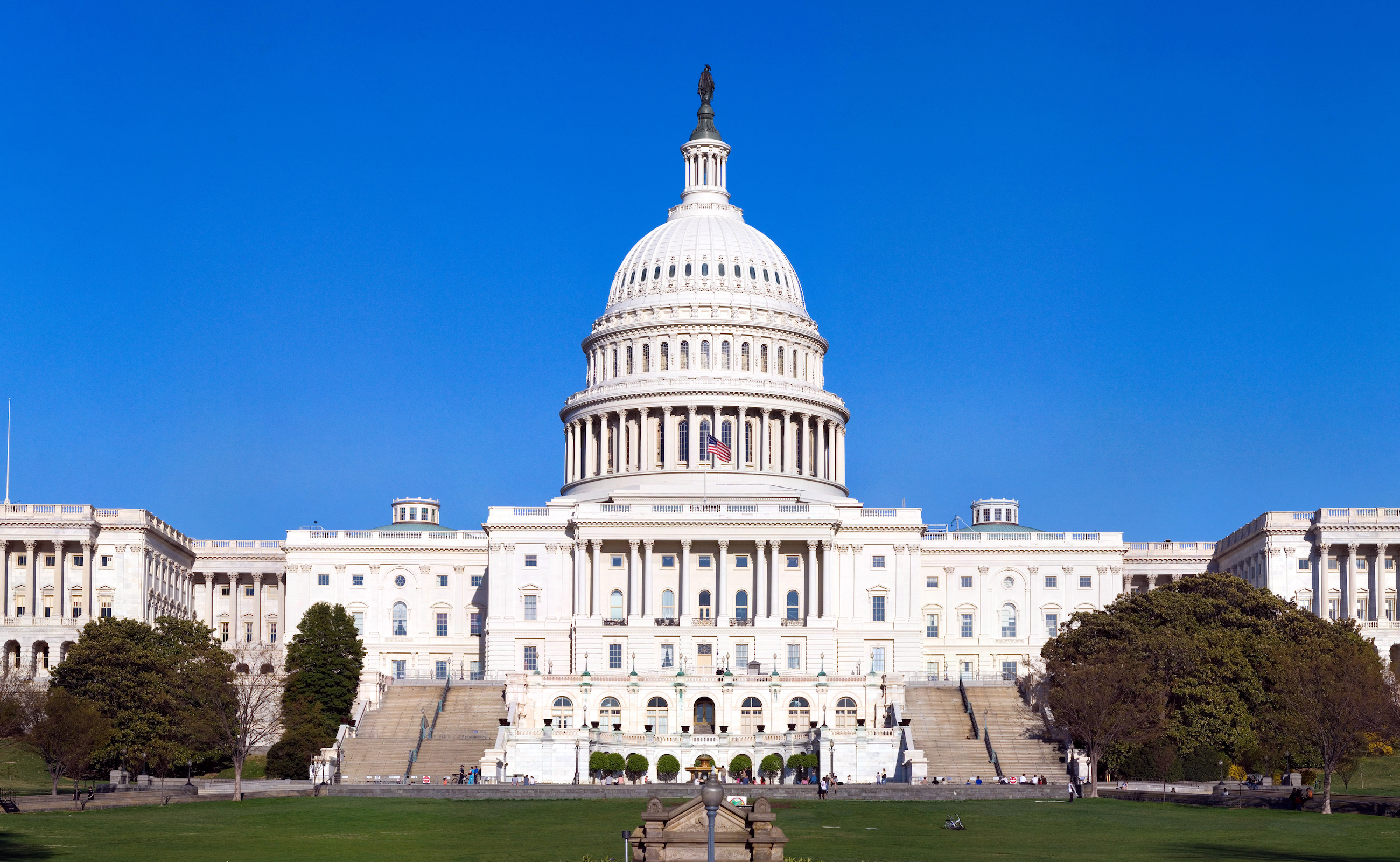 Congress was off last week, but the members of Nevada's congressional delegation remained busy back in their districts while gearing up for a return to work.
On Thursday, the House will consider, and is likely to pass, legislation sponsored by Rep. John Shimkus, a Republican from Illinois, that would resurrect the effort to build a nuclear waste repository at Yucca Mountain. Look for the delegation to react strongly against the bill—Rep. Dina Titus has already called the legislation "Screw Nevada 2.0," a reference to what Nevadans called the 1987 bill that initially designated the Yucca site. But outside Nevada there is bipartisan support for the measure; it passed out of committee last summer 49 to 4, and it's expected to be approved by the House.
Titus may press for a vote on adding her bill, co-sponsored by Reps. Jacky Rosen and Ruben Kihuen, that would require the federal government to get consent from state and affected local governments before moving forward with any Yucca plan. It will be up to GOP leadership, which controls the House, to decide whether to allow a vote to amend the Yucca proposal.
Rosen announced plans to offer a bill requiring a study of alternative uses for the Yucca site as an amendment to the Shimkus legislation — but again, it will be GOP leadership's call on whether she is permitted to do so. "We need innovative solutions to tackle this issue, and my legislation would help us turn the Yucca Mountain site into something that will create jobs while also protecting our tourism industry and keeping our families safe," she said in a release.
Titus also wrote to Attorney General Adam Laxalt this week asking that he not join a lawsuit spearheaded by Texas Attorney General Ken Paxton to end the Deferred Action for Childhood Arrivals (DACA) program that protects young immigrants who were brought to the U.S. as children from deportation.
"Given your record of supporting anti-immigrant lawsuits, I fear you may be considering joining this one," Titus wrote, adding that the state's 13,000 DACA recipients are valuable members of the community and ending the program would cost the state more than $600 million.
Laxalt is vying to be the GOP candidate for governor.
Rosen also weighed in on immigration when she wrote to Department of Homeland Security Secretary Kirstjen Nielsen urging her to issue an 18-month extension of Temporary Protected Status (TPS) for Hondurans in the U.S.
The letter came two days before Nielsen announced the end of TPS for Hondurans on Friday and required that 57,000 people return to the Central American nation by January 2020. In 1998, after a series of natural disasters devastated Honduras, many fled to the U.S. under the TPS program. "Giving Honduras more time to rebuild and recover from the extraordinary events will protect the lives of vulnerable people and strengthen our local communities," the letter said. "We urge you to consider these factors as you make a decision in renewing TPS for Honduras and await your response."
Rep. Mark Amodei this week signed onto a letter organized by Rep. Paul Gosar, a Republican from Arizona who is chairman of the Congressional Western Caucus, calling on Environmental Protection Agency (EPA) Secretary Scott Pruitt to maintain a decision made under the previous administration to block a copper and gold mine from going forward in Bristol Bay, Alaska.
The letter argues that the decision sets "a damaging precedent wherein projects that have not enjoyed the scientific and other study required by law can be preempted and shut down by EPA. These actions are contrary to the spirit of our environmental protection laws, to due process, and to basic fairness." Amodei is a member of the Congressional Western Caucus.
Sen. Catherine Cortez Masto's letter-writing included, along with three other Senate Democrats, asking Federal Reserve Inspector General Mark Bialek to investigate ties between Consumer Financial Protection Bureau (CFPB) acting director Mick Mulvaney and the payday-lender industry in light of decisions he's made that benefit the lenders.
"Acting Director Mulvaney has taken numerous actions to benefit payday and installment lenders," the letter said. "Mr. Mulvaney delayed implementation of the agency's "Payday Rule" designed to protect consumers from predatory lending practices. He also withdrew a lawsuit against four deceptive payday lenders who were making illegal loans...[and] he discontinued an investigation into World Acceptance Corporation, a high-cost installment lender, which engaged in aggressive collection practices and trapped customers with years of debt." The letter notes that Mulvaney received $63,000 in campaign contributions while he was in Congress, including $4,500 from World Acceptance Corporation.
Sen. Dean Heller, who is expected to face Rosen in a difficult re-election campaign, this week released a video to coincide with National Small Business Week touting his work on the Republican tax law enacted in December. "For years, I have fought to reform our broken tax system, and that's why I was proud to be a part of the team that crafted the Tax Cuts and Jobs Act - a new law that puts small businesses in Nevada ahead."
Heller also unveiled legislation that would reauthorize the Family Violence Prevention and Services Act (FVPSA), a law enacted in 1984 and which is the primary federal funding stream dedicated to the support of emergency shelter and related assistance for victims of domestic violence and their children.
Kihuen also highlighted the fact that it was National Small Business Week by attending events focused on helping small businesses last week, including one at UNLV with Small Business Administration Deputy National Ombudsman C. Natalie Lui Duncan.
"This week is an opportunity for us to highlight small businesses as the backbone of our economy and the important contributions they make each and every day to our community," Kihuen said in a release. "It is our responsibility to provide them with the tools they need to continue to thrive as engines of innovation."   
Comment Policy (updated 4/20/2021): Please keep your comments civil. We reserve the right to delete comments or ban users who engage in personal attacks, use an excess of profanity, make verifiably false statements or are otherwise nasty. Comments that contain links must be approved by admin.