Indy DC Download: Senate approves Rosen mobile health clinic bill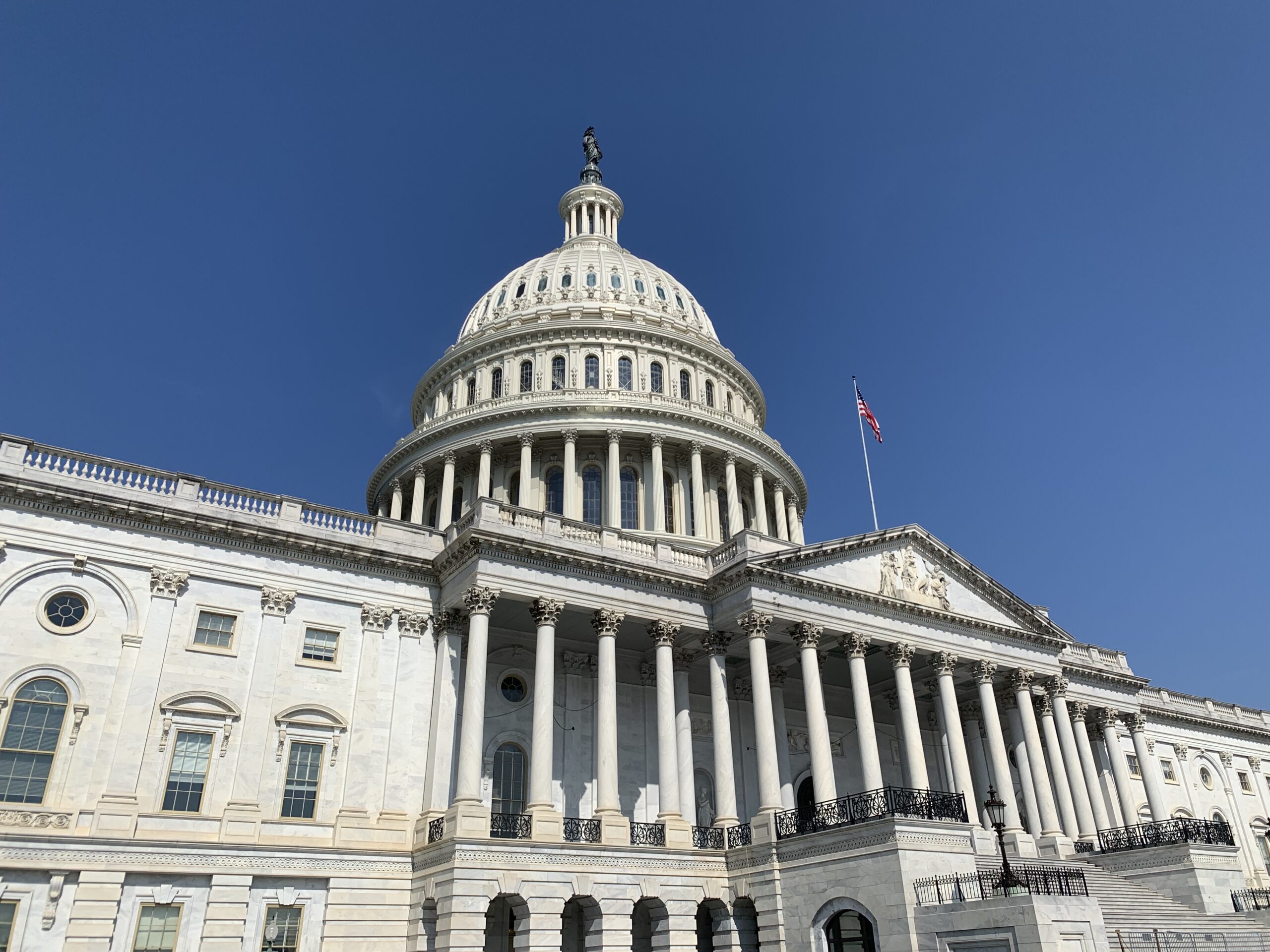 Good morning, and welcome to the Indy DC Download newsletter, a weekly look at what's going on in the nation's capital as it relates to Nevada.
If a colleague or associate emailed this newsletter to you, please click here to sign up and receive your own copy of Indy DC Download in your inbox
---
Back in session after the roughly month-long August recess, the Senate this week approved legislation introduced by Sen. Jacky Rosen (D-NV) to allow certain federal grant funding to bolster the use of mobile clinics in underserved communities.
Known as the MOBILE Health Care Act, the bill would "provide these communities with greater resources to expand mobile health clinics," Rosen said in a release.
Senate passage of the measure came as Rosen worked from Nevada rather than in Washington because of testing positive for COVID-19. She said she felt only mild symptoms, which she attributed to being fully vaccinated and boosted, according to a Twitter post on Tuesday.
The legislation, which passed the Senate Tuesday night by unanimous consent, would expand the criteria for receiving "Health Center New Access Points" grants, which go to organizations that can provide primary health care services to underserved and vulnerable populations.
Nevada Health Centers and other Nevada clinics have spoken out in favor of the bill. Nevada Health Centers is the largest community health center program in the state, with 17 health centers, seven Women, Infants, and Children offices and three mobile health programs.
The bill would allow grant funds to be used for acquiring, leasing, expanding or renovating mobile medical equipment or vehicles to establish a new delivery site for providing health services to medically underserved populations. The grants could also be used for leasing, expanding, or renovating an existing community health center building or constructing a new one.
The House still must take up the measure before being sent to President Joe Biden for his signature. Rep. Susie Lee (D-NV) introduced the House version of the measure last year.
Cortez Masto on private equity buying insurance companies
Senate committees had a relatively light week with a smattering of hearings. Sen. Catherine Cortez Masto (D-NV) participated in one hearing Thursday on the trend of private equity firms buying insurance companies. Private equity firms pool funds, typically from wealthy investors, and invest those funds in companies and startups seeking a significant return on their investment.
Cortez Masto raised concerns about the trend and wondered if private equity-owned insurance companies could be too profit-motivated at the expense of providing reliable coverage. She underscored her point by highlighting that many businesses that bought business-disruption insurance were not covered for shutdowns imposed to prevent the spread of the coronavirus.
"If insurance companies are not covering the risk when there's a pandemic, even though companies are paying for it [and] if there are some risks related with private equity and there is, God forbid, some disaster economically, how can we guarantee that that coverage will exist by insurance companies?" Cortez Masto asked.
Maryland Insurance Commissioner Kathleen Birrane, who appeared before the panel on behalf of the National Association of Insurance Commissioners, said the insurance companies must follow specific regulations and that those would not allow insurers owned by private equity to conduct business differently.
"Insurance companies are subject to a set of very clear rules and guidelines around what insurance companies can do from the kinds of investments that they can make to the credit they get for those investments, to the risk based capital standards that are in place," Birrane said. "None of those are different because the owner is a private equity company. So we continue to monitor and regulate the performance of the company regardless of the ownership."
As for businesses that thought they were covered for pandemic shutdowns, Birrane said that many of the policy contracts tend not to cover such circumstances.
"Those contract terms, actually, for the most part exempted business interruptions that are caused by things like contamination, that would fall within a pandemic or that didn't result from a physical covered peril," Birrane said. "So from a contract perspective, those gaps in coverage were baked into the policies and unfortunately, many business owners were not really aware that those limitations existed."
On the trail
While the Senate was back in Washington, many House members were campaigning back in their districts.
That includes Rep. Dina Titus (D-NV), who was joined by Rep. David Price (D-NC), a veteran of the House Appropriations Committee. They toured the Bonneville Transit Center in Las Vegas and the Dina Titus Estates, an affordable housing complex for the disabled named in Titus' honor in 2006. Titus served in the Legislature for 20 years before being elected to Congress in 2008.
The two also met with the Regional Transportation Commission of Southern Nevada (RTC). Price, who leads the Appropriation Committee's Transportation Subcommittee, helped Titus secure $6.7 million for the RTC.
The funds were part of the Infrastructure Investment and Jobs Act and will help the RTC buy more hydrogen fuel cell electric buses, solar lighting for bus stops, and pedestrian detection and collision avoidance software for RTC's buses.
Meanwhile, Lee and Gov. Steve Sisolak held a roundtable discussion with legal experts on the recent Supreme Court Dobbs v Jackson decision overturning the constitutional right to abortion.
Both have made the issue a central theme in their re-election campaigns.
Dr. David Orentlicher, a UNLV Boyd School of Law professor, who participated in the event, urged voters to cast their ballots.
"We've become complacent, maybe, and relied on the Supreme Court to protect us," Orentlicher said. "It turns up they don't. So yes, we need to make sure we use our votes to guarantee our rights."
Rep. Steven Horsford (D-NV) held a call Wednesday with veterans to highlight benefits under the recently enacted PACT Act, which expanded veterans' health care to cover illnesses associated with burn pits.
For a full rundown of the measures the delegates supported or opposed this week, check out The Nevada Independent's congressional vote tracker and other information below.
SEN. CATHERINE CORTEZ MASTO
Legislation sponsored:
S.4811 – A bill to establish a comprehensive, long-term United States strategy and policy for the Pacific Islands, and for other purposes.
Legislation co-sponsored:
S.4805 – A bill to provide for emergency acquisition authority in the event of armed attack against a United States ally or partner by a foreign adversary of the United States.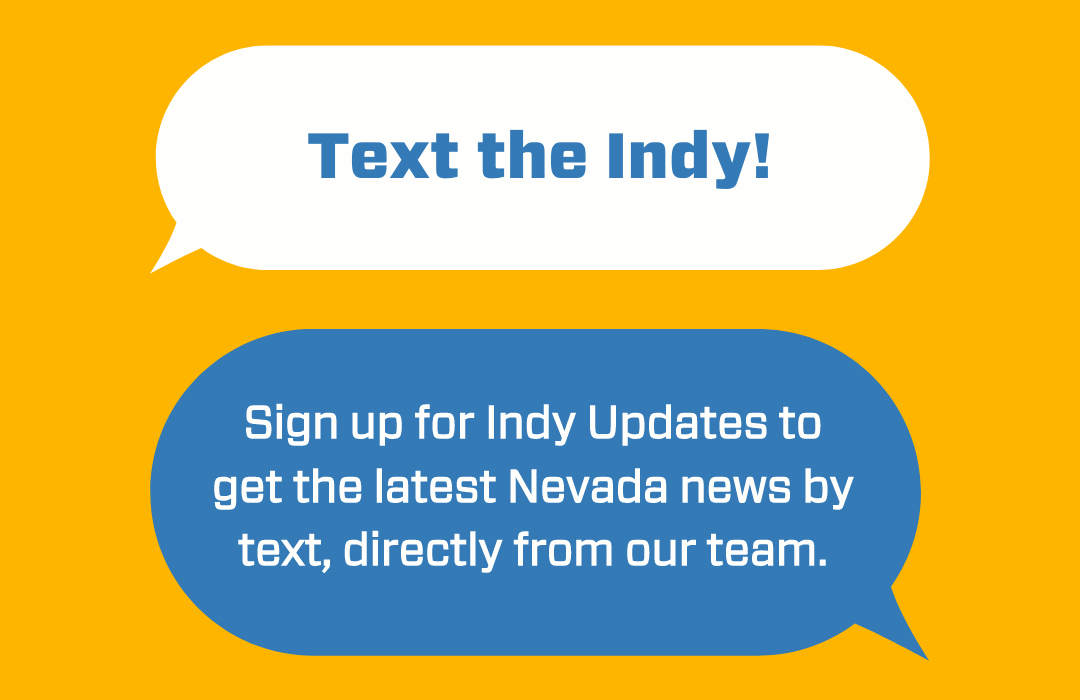 Featured Videos