Indy DC Download: Senate Democrats plan to spend $3.5 trillion on go-it-alone infrastructure package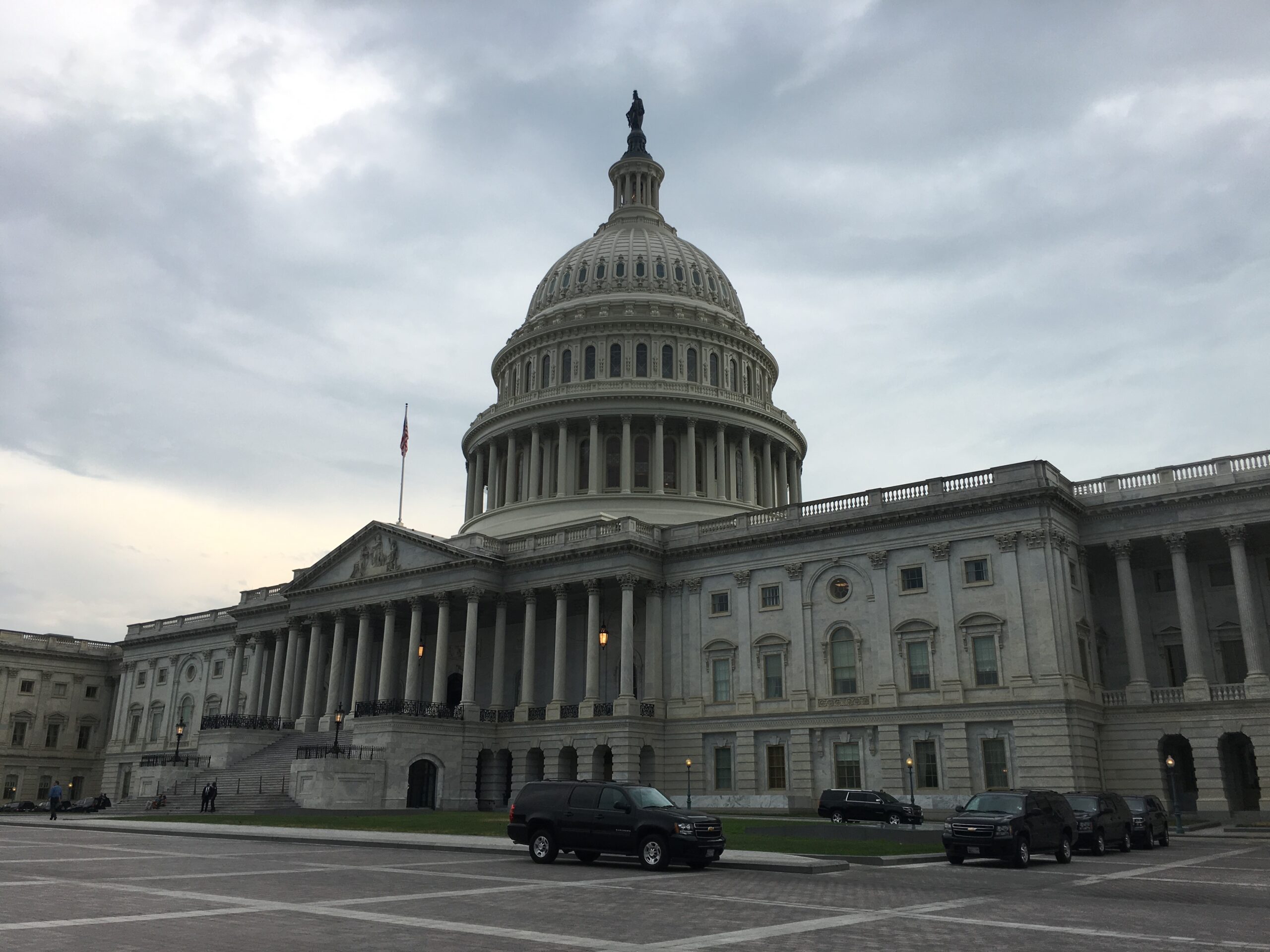 Senate Democrats agreed to write a $3.5 trillion companion infrastructure package that will carry most of the Democratic agenda not included in the $1.2 trillion bipartisan infrastructure measure.
The Senate could vote to take up the bipartisan deal as soon as Wednesday. But whether there are the 60 votes needed to get past a filibuster to begin debate is unclear, with Republican support wavering because of concern that backing the bipartisan package helps pave the way for the $3.5 trillion measure.
Both Sen. Catherine Cortez Masto (D-NV) and Sen. Jacky Rosen (D-NV) said they look forward to seeing the $3.5 trillion package details.
"I'm focused on making sure...that the actual details of it are just what I've been saying, that—in Nevada, where families have been struggling in our businesses, small businesses have been struggling—we have to continue to support them, and make sure that you're giving them every advantage to succeed," Cortez Masto said Thursday. "And that's what I'm looking for in this budget."
She highlighted making permanent the recently enhanced child tax credit, which will be doled out every month for the next two tax years instead of once a year. The first payments were made Thursday and more than 330,000 families in Nevada will get a check, the White House said.
But while Senate Democrats agreed to spend $3.5 trillion on their infrastructure package, the details remain to be worked out. Congress must first draft and pass a budget blueprint, known as a budget resolution. The resolution will provide instructions and funding levels to the committees of jurisdiction to write the package and trigger a process that will allow Democrats to pass the bill in the Senate on a simple majority vote, a process known as reconciliation.
Action on the budget came as Rep. Dina Titus (D-NV), Rep. Susie Lee (D-NV) and Rep. Steven Horsford (D-NV) touted funds secured in the annual appropriation bills earmarked for specific projects in Nevada.
The House held no roll call votes, but members participated in hearings remotely.
Infrastructure
When asked if $3.5 trillion would be sufficient to meet the needs for child care, affordable housing, medical leave and other priorities laid out in President Joe Biden's American Families Plan, Rosen said she'll need to see the specifics of how the money will be spent.
"The devil is in the details," Rosen said. "It isn't just the amount, it's where you're going to spend and how you're going to spend it, who's eligible and how it's disbursed in each area."
Democrats face significant challenges in passing their $3.5 trillion package because of their slim majorities in the House and Senate. They can't afford to lose any Democrats in the Senate, where they are evenly split with Republicans 50 to 50. The margin is not much better in the House. Democrats, at the moment, need 216 votes to pass legislation. The party currently has 220 votes.
Compounding the problem is the growing number of Senate Democrats, including Cortez Masto, who want the bill to be paid for and not add to the debt and deficit.
Finding funding offsets has already proved to be thorny. Cortez Masto, along with a handful of other Democrats, has said they oppose an offset proposed by the White House that would repeal a tax break on inherited assets that have appreciated, including property. The break allows heirs to avoid paying capital gains on the appreciation. The rule is known as stepped-up basis, since the cost basis of an inherited asset is "stepped up" to its value at the time of the owner's death instead of at the time of purchase by the original owner.
"I've made it very clear to the administration and to the leadership here that it's not going to be [paid for] on the backs of small businesses or on the backs of our family farms." Cortez Masto said Thursday.
Another complicating factor is the bipartisan package. Speaker Nancy Pelosi (D-CA) has warned that she would not hold a vote on the bipartisan bill until the Senate acts on the larger package to ensure that it does not get derailed.
Not only has that disturbed Senate Republicans' supporters, but it also has concerned some House Democrats, including Lee, a member of the group of moderates known as the Problem Solvers Caucus.
Lee joined with nine other House Democrats in a letter to Pelosi dated Thursday calling on her to pass the bipartisan bill soon after the Senate does, which is likely before the end of July or first week of August.
Senate Majority Leader Chuck Schumer (D-NY) "has said he intends to pass legislation through the Senate along the lines of the bipartisan infrastructure framework by the end of this congressional work period," the letter said. "We strongly urge—and pledge to work with you to bring about—a House vote on this legislation before the August recess and without any unnecessary or artificial delay upon arrival from the Senate."
Also, Rosen has joined the group of 21 senators who are working on the bipartisan infrastructure package.
"I am the 22nd in the group," Rosen said Thursday and added that she is part one of the cadre of members tasked with filling out broadband and airports provisions in the package.
Rosen said she typically looks for areas where she can work across the aisle and getting involved with the infrastructure group made sense to her.
"This is exactly the kind of way that I like to work and I have the relationships with a lot of people in that group and I think it's what we need to do to be sure that we're doing something good for the American people," Rosen said.
Asked if she was confident that they would get a bill done, Rosen said, "I'm hopeful."
Earmarks
With the House poised to begin taking up the bulk of the annual spending bill next week, members of the delegation sought to spotlight funding they obtained for specific projects under the new earmarking process.
Titus secured nearly $10 million for seven projects in her districts through the appropriations bills. She had sought $20.1 million.
She got $3 million to design and build a new facility and help expand the programs and services of the Vegas Strong Resiliency Center, which supports the victims of the 1 October shooting and other victims of crime. She requested $15.2 million.
She also procured $2 million for the National Atomic Testing museum for new exhibits and programming focused on students, especially women and minorities, to inspire them to enter STEM fields. The museum is an affiliate of the Smithsonian Institution and is focused on the nation's nuclear weapons testing programs at the Nevada National Security Site.
Lee touted about $5 million for four projects. That's in addition to $2 million she announced earlier in July for two other projects. She initially requested $8 million for the six projects.
Those include $3 million for the Las Vegas Wash, a 12-mile channel that connects the Colorado River to Lake Mead. The funds would be used to help control erosion.
Another $975,000 she secured would be used for Desert Research Institute's STEM education program.
She also obtained $950,000 for more social workers for the Clark County School District.
"As we look forward to welcoming all students back for full-time, in-person learning in August, providing mental health support will be critical," Jesus Jara, CCSD superintendent, said in a release.
And Lee also secured $35,000 for Nevada State College's nursing school. The funds will be used for equipment and technology improvements.
Horford highlighted $7.3 million he obtained for nine projects. He initially requested $24 million for 10 projects. Horsford's one funding request that was not included was for $15.4 million to help Opportunity Village develop a 17-acre parcel of land in his district to build a baked goods manufacturing facility and hydroponics/indoor farm.
Of the funds he did secure, there was $2 million for the Northern Nye County Hospital District to help build a new hospital. The only hospital facility serving Northern Nye closed in 2015.
Horsford got another $1.5 for street improvements for the Historic Westside of Las Vegas, $1 million to help build a micro-business park in Clark County, $1 million for a civic center in Pahrump and $750,000 for upgrades to the Cheyenne Sports Complex in North Las Vegas.
Miscellany
Under oversight provisions in the CARES Act, the Government Accountability Office (GAO) looked at eight states, including Nevada, to explore the impact of the pandemic on state and local governments. Nevada was the only state among the eight to implement a hiring freeze, furloughs and spending cuts.
GAO interviewed Nevada officials for their study. According to the officials, Nevada reduced the state's capital improvement funding, such as canceling renovations for several college and museum buildings and a planned project to upgrade surveillance at a state prison. The state also decreased higher education funding by 19.8 percent and reduced provider rates for Medicaid, the report said.
Florida, which also has a tourism-reliant economy, did not furlough government workers but cut spending and stopped hiring.
Nevada also used dollars from the Coronavirus Relief Fund (CRF) to help process the surge in unemployment applications. The CRF was a $150 billion pool of money for states and localities included in the CARES Act. The Silver State received $1.4 billion and Nevada used its CRF funding to establish a call center with more than 200 positions to respond to calls from those seeking assistance in applying for unemployment benefits. The state also reassigned some state employees to help process the jump in unemployment claims. These efforts helped Nevada address the increase in workload and the resulting backlog of claims for unemployment benefits.
Overall, the report found that tax revenue in the 2nd quarter of 2020 dropped by $61 billion for the eight states compared to the same period in 2019. Revenues rebounded in the 3rd and 4th quarters.
The report also showed that states highly reliant on tax revenues from the energy and tourism and leisure sectors were particularly vulnerable to the economic effects of the pandemic. Other states saw varying levels of revenue declines based on factors such as the duration of business shutdowns.
Meanwhile, the Cook Political Report changed its rating on Catherine Cortez Masto's race to "Lean D" from "Likely D."
Cortez Masto's campaign used the move to send a fundraising alert noting that the downgrade makes "Nevada one of the most competitive races for control of the Senate."
Jessica Taylor, Cook's Senate analyst, explained that the move makes the seat a more hotly contested seat in the Cook scoring rubric. The Nevada Senate race was one of four she changed, two Democrat and two Republican-held seats.
"When we move a state from Likely to Lean, we mean it's now competitive. But one party is favored," she said on Twitter.
In her analysis, Taylor notes that former Attorney General Adam Laxalt is the likely Republican challenger. Laxalt ran for governor against the current state chief executive Steve Sisolak in 2018 and lost by only four points in what turned out to be a blue wave year for Democrats.
That contrasts with the 2022 midterm, in which Democrats hold the White House and face the headwinds typically associated with nonpresidential election years. And Cortez Masto faced a tough race in 2016, when she faced former GOP Rep. Joe Heck (R-NV). She only won the race by two points.
Taken all together, that should make for a close race, which could decide the majority in the Senate and the landscape for passing federal legislation.
For a full rundown of the measures the delegates supported or opposed this week, check out The Nevada Independent's congressional vote tracker and other information below.
SEN. CATHERINE CORTEZ MASTO
Legislation sponsored:
S.2334 – A bill to direct the Secretary of the Interior to establish a grant program to provide grants on a competitive basis to eligible entities for large-scale water recycling and reuse projects, to amend the Omnibus Public Land Management Act of 2009 to make certain modifications to the Cooperative Watershed Management Program, to provide emergency drought funding, and for other purposes.
SEN. JACKY ROSEN
Legislation co-sponsored:
S.2357 – A bill to fight homelessness in the United States by authorizing a grant program within the Health Resources and Services Administration for housing programs that offer comprehensive services and intensive case management for homeless individuals and families.
S.2344 – A bill to award grants for the creation, recruitment, training and education, retention, and advancement of the direct care workforce and to award grants to support family caregivers.
S.2334 – A bill to direct the Secretary of the Interior to establish a grant program to provide grants on a competitive basis to eligible entities for large-scale water recycling and reuse projects, to amend the Omnibus Public Land Management Act of 2009 to make certain modifications to the Cooperative Watershed Management Program, to provide emergency drought funding, and for other purposes.
REP. STEVEN HORSFORD
Legislation sponsored:
H.R. 4418 – To amend title XI of the Social Security Act to provide for drug manufacturer price transparency.
H.R. 4417 – To amend title XVIII of the Social Security Act to provide for a cap on beneficiary liability under part D of the Medicare program, and for other purposes.
IndyFest is proudly sponsored by:
Comment Policy (updated 4/20/2021): Please keep your comments civil. We reserve the right to delete comments or ban users who engage in personal attacks, use an excess of profanity, make verifiably false statements or are otherwise nasty. Comments that contain links must be approved by admin.