Indy DC Download: Senate holds weekend session on Democrats' agenda as Nevada gets workforce funding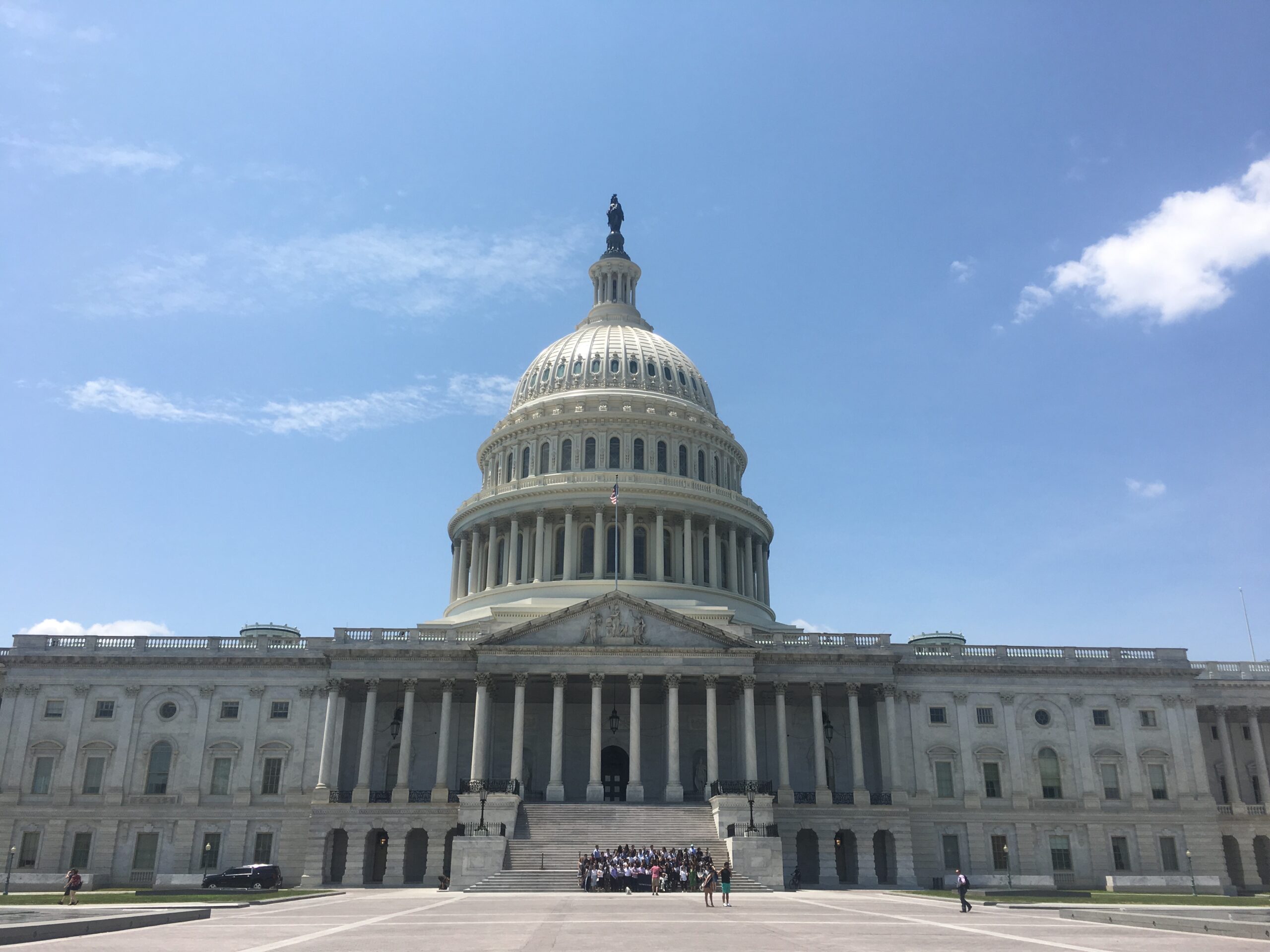 Good morning, and welcome to the Indy DC Download newsletter, a weekly look at what's going on in the nation's capital as it relates to Nevada.
If a colleague or associate emailed this newsletter to you, please click here to sign up and receive your own copy of Indy DC Download in your inbox.
---
Nevadaworks, the state's workforce development hub in northern Nevada, received a $14.9 million federal grant as part of a new program to employ more than 50,000 in well-paying jobs across the nation.
The funding comes from a $500 million initiative, known as the Good Jobs Challenge, included in the American Rescue Plan, which Democrats passed in 2021.
The grant was highlighted in a press call Tuesday by Sen. Catherine Cortez Masto (D-NV), who is facing a tough re-election race, Commerce Secretary Gina Raimondo and White House senior adviser Gene Sperling.
Milt Stewart, chief executive of Nevadaworks, said the funds would help "underserved, rural and tribal communities who have historically experienced barriers to employment."
The jobs would come from four industry sectors: manufacturing, health care services, information technology, and transportation/logistics. To create the jobs, Nevadworks will work with 15 companies, including Tesla, which opened the world's largest-volume battery factory in Northern Nevada in 2014, and Fulcrum BioEnergy.
The Nevada project is one of 32 chosen from a competitive pool of 509 applicants.
Cortez Masto and Sen. Jacky Rosen (D-NV) praised the grant. Cortez Masto, in a release, said that the funds would " help diversify Nevada's economy."
Nevadaworks was created by the 2014 Workforce Innovation and Opportunity Act. The federal law established so-called local workforce development boards throughout the country. Nevada has two local boards: Nevadaworks in the North and ​​Workforce Connections in the South.
Cortez Masto noted on the call that another grant for $23.5 million for an apprenticeship program run by the Washington Technology Industry Association would provide opportunities in the Silver State. The funds will help areas within 11 states, including Nevada, develop their local technology workforce, focusing on diverse talent pools and underrepresented communities.
DNC panel punts primary decision
The Democratic National Committee's (DNC) Rules Bylaws Committee (RBC) Friday officially delayed making a decision about which states will hold early presidential primaries — and in what order — until after the midterm elections.
Minyon Moore, a co-chair of the RBC, said talks with some states about the feasibility of holding primaries have led to more questions that cannot be answered until after the election. She also said that Democrats must remain focused on electing and re-electing their candidates.
The panel had tentatively planned to make its final decision at the Friday meeting before the full DNC meeting in September.
Nevada is among 17seventeen states that have applied to go early. But the Silver State is looking to move up from its current third place spot behind Iowa and New Hampshire to go first in the nation.
According to a former state party communications director and current Rosen aide, the delay will not likely affect Nevada's effort.
"No state has a stronger argument for going first than Nevada, and that will still be the case later this year," the aide said. "Nevada has received a growing number of endorsements from top national Democratic groups and leaders in recent days, and we expect that positive momentum to continue in the months ahead."
Politico reported that President Joe Biden was also on board with the delay.
Senate holds rare weekend session
The grant announcement came as the Senate was poised to convene Saturday for a rare weekend session, where lawmakers will consider a Democratic prescription drug, climate and tax package designed to reduce the deficit by $300 billion over 10 years.
Democrats are using the budget reconciliation process to pass the bill, known as the Inflation Reduction Act, which allows them to avoid a GOP filibuster and pass the package with a simple majority. Vice President Kamala Harris will be on hand to break any tie votes. The Senate is split 50 to 50 between the parties and no Republicans will likely vote for the package.
Consideration includes a free-wheeling amendment process, known as the vote-a-rama, when senators can offer amendments for as long as they like. The vote-a-rama typically draws amendments for use in political attack ads against vulnerable members like Cortez Masto.
"So what will vote-a-rama be like?" asked Sen. Lindsey Graham (R-SC) at a press conference Friday. "It will be like hell."
Senate Majority Leader Chuck Schumer (D-NY) said he was confident that he had the 50 Democratic votes to pass the bill and that any amendment votes "will be dwarfed by [the fact] that we are actually helping the American people, at the end of the day."
Senate passage could come by the end of the weekend. The House is scheduled to return to take up the bill Friday,
When asked about the voting marathon Friday, the Nevada Democrat's office said, "Senator Cortez Masto is focused on lowering costs for Nevadans, especially through lowering prescription drug prices. This piece of legislation will support Nevada families and create good-paying jobs."
She touted a provision in the bill, along with Sen. Mark Kelly (D-AZ) and Michael Bennet (D-CO), that would provide $4 billion for the Bureau of Reclamation to help address the drought in Western states.
"This funding in the Inflation Reduction Act will serve as an important resource for Nevada, Arizona, and Colorado, and the work we've done to include it will help secure the West's water future," they said.
Sen Jacky Rosen (D-NV) also backs the bill, which includes a provision similar to what Rosen has introduced to increase the royalty for oil and gas drilling on public land. The royalty would increase to 20 percent under the bill from the current 12.5 percent.
The package raises about $750 billion in revenue over a decade and spends $430 billion on policies to address climate change and to extend Affordable Care Act premium subsidies for three years. The remaining roughly $300 billion goes to deficit reduction.
Costs in the measure are offset by a provision to reform prescription drug prices, including language to allow Medicare to negotiate with drug makers on certain medications. That provision is estimated to save more than $200 billion over 10 years.
The bill also includes a 1 percent excise tax on stock buybacks, which is estimated to save $74 billion over 10 years. That replaced a proposal to tax investment income at the same rate as regular income, known as the carried interest loophole. That provision was dropped over objection from Sen. Kyrsten Sinema (D-AZ).
The bill also includes a 15 percent minimum tax for companies earning an average of more than $1 billion a year. But the tax was tweaked at the behest of Sinema to allow an exception for some manufacturers to claim accelerated depreciation, which allows companies to claim benefits on investments in equipment and buildings on a quicker timetable.
For a full rundown of the measures the delegates supported or opposed this week, check out The Nevada Independent's congressional vote tracker and other information below.
SEN. CATHERINE CORTEZ MASTO
Legislation sponsored:
S.4771 – A bill to amend the Energy Policy Act of 1992 to provide for direct loans to Indian tribes and tribal energy development organizations for energy development, and for other purposes.
S.4733 – A bill to amend the Mineral Leasing Act to provide for certain reforms to the process relating to applications for permits to drill and the eligibility requirements for prospective bidders in lease sales, and for other purposes.
S.4721 – A bill to amend title 38, United States Code, to increase the amount paid by the Secretary of Veterans Affairs to veterans for improvements and structural alterations furnished as part of home health services.
Legislation co-sponsored:
S.4723 – A bill to ensure the right to provide reproductive health care services, and for other purposes.
SEN. JACKY ROSEN
Legislation sponsored:
S.4769 – A bill to amend title 49, United States Code, to authorize and modernize the registered traveler program of the Transportation Security Administration, and for other purposes.
S.4744 – A bill to direct the Secretary of Transportation to establish in the Department of Transportation a drone infrastructure inspection grant program and a drone education and training grant program, and for other purposes.
S.4696 – A bill to require the Secretary of the Air Force to include the Modular Airborne Fire Fighting System mission as part of the basing criteria of the Air Force for C-130J aircraft for the Air National Guard.
Legislation co-sponsored:
S.4746 – A bill to repeal the sunset provision of the Iran Sanctions Act of 1996, and for other purposes.
S.4723 – A bill to ensure the right to provide reproductive health care services, and for other purposes.
REP. SUSIE LEE
Legislation co-sponsored:
H.R. 8644 – To establish Joint Operations Centers along the southern border of the United States, and for other purposes.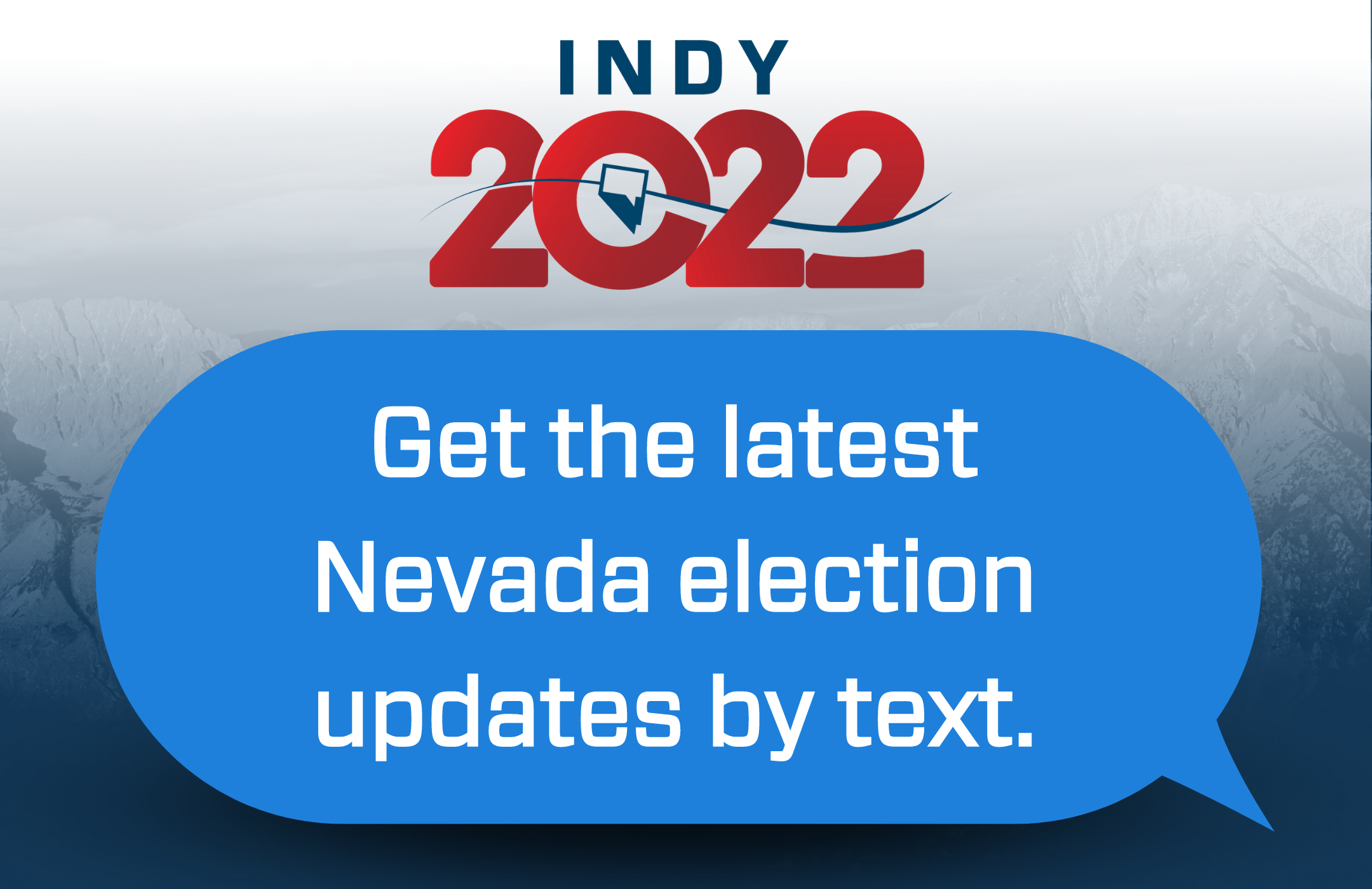 Featured Videos
Comment Policy (updated 4/20/2021): Please keep your comments civil. We reserve the right to delete comments or ban users who engage in personal attacks, use an excess of profanity, make verifiably false statements or are otherwise nasty. Comments that contain links must be approved by admin.