Indy DC Download: Senate, House pass $2.2 trillion coronavirus rescue package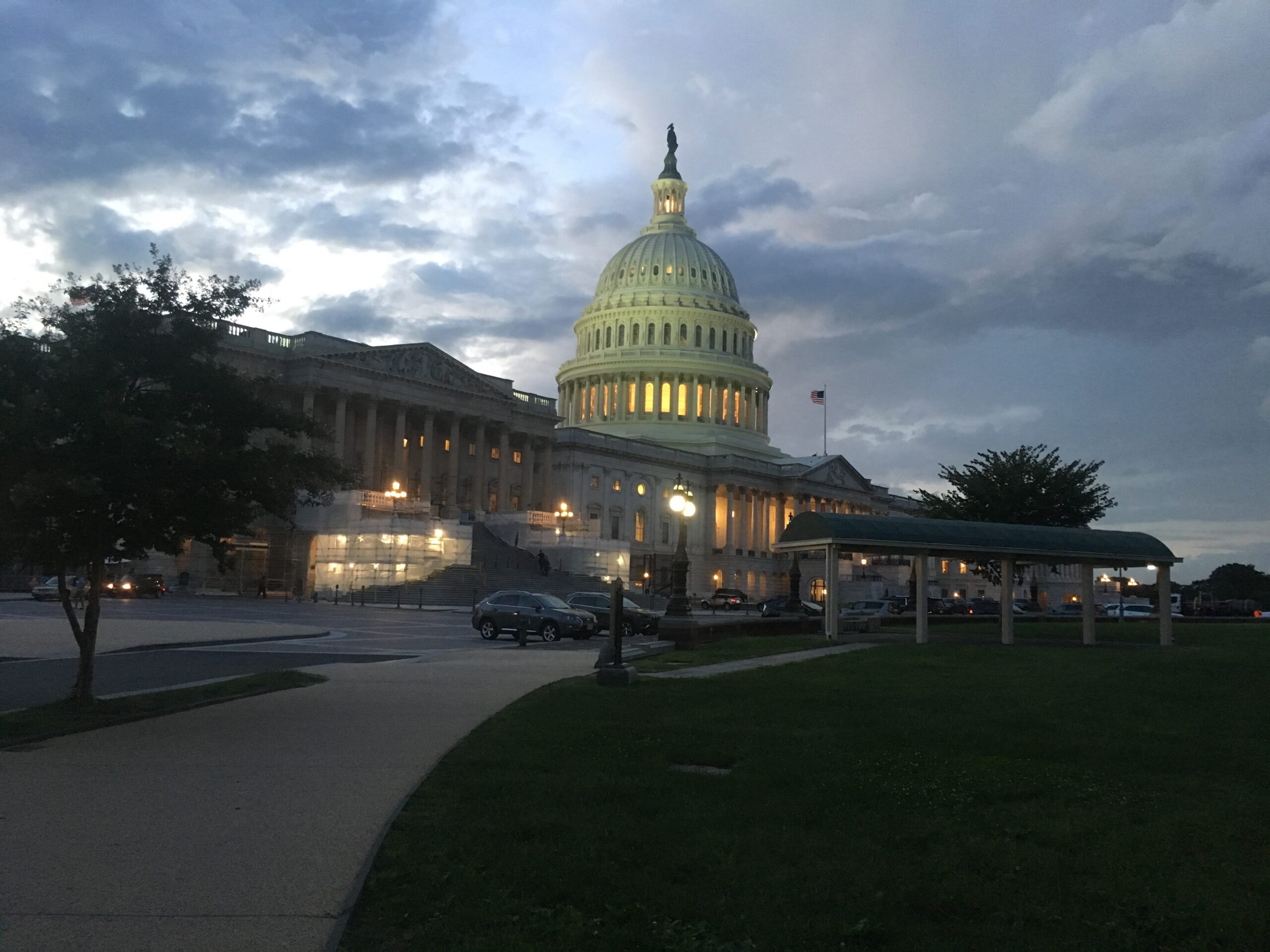 The House passed a record $2.2 trillion legislative package to bolster the flagging economy suffering from steps taken by states, including Nevada, to keep the coronavirus from spreading. 
The House passed the bill on a voice vote Friday following approval by the Senate Wednesday night 96 to 0. President Donald Trump signed the measure into law shortly after the House acted.
The bill, the largest economic disaster recovery package in history, includes $500 billion for businesses affected by the pandemic, $350 billion for loans for small businesses, direct payments of $1,200 for tens of millions of individuals and enhanced unemployment insurance benefits.
House and Senate leaders said last week that Congress is expected to pass a fourth package. But the timing on that legislation remains unclear. The Senate adjourned until April 20 after approving the third bill but could come back before then if needed.
"Pass this today"
All members of the state's congressional delegation supported the package.
Democratic Sen. Catherine Cortez Masto and Republican Rep. Mark Amodei Wednesday both urged passage of the measure to help the economy recover from orders issued by many governors, including Steve Sisolak, to close nonessential businesses.
"We must pass this today," Cortez Masto said in a speech on the Senate floor. "It is quite simply the greatest single investment in our economy and health care system in modern American history. And we need it."
Amodei also did not mince words about what's at stake.
"We're in a fight to basically save the economy," Amodei said on the Dan Mason Show Wednesday morning, adding that this is the first pandemic since the 1918 Spanish flu pandemic.
Amodei said that the $2 trillion cost of the bill is eye-popping, but drastic times call for a massive package.
"We don't want to make sure the economy's dead when we get done with [fighting the virus], because that's going to make the trip back a lot longer than after the virus fight is gone," he said on a call later Wednesday with the Reno-Sparks Chamber of Commerce. "And so the whole idea with this is to make sure that we reach out globally and also, that we put ourselves in a position to make the economic trip back the shortest one possible."
While those measures are designed to help slow infection rates and keep hospitals from being overwhelmed, they are also forcing millions around the nation into furlough situations — or to lose their jobs outright.
During the debate in the House Friday, Rep. Steven Horsford cited the 3.2 million people nationwide who filed for unemployment insurance last week and noted that Nevada saw a 182 percent increase.
"That is unprecedented job loss," Horsford said. "American families need unprecedented relief to address it."
Rep. Dina Titus said her hospitality-focused district, which includes the Strip, always gets hit hard during tough economic times and the measure will help workers who are suffering from the closure of businesses where they work.
"People who work at restaurants in Chinatown, clean hotel rooms on the strip, and entertain visitors downtown are struggling to pay rent and feed their children," she said on the House floor Friday. "I want them to know that this recovery package was put together with them in mind."
The House vote came after days of intense negotiation between Senate Democrats led by Senate Minority Leader Chuck Schumer and Treasury Secretary Steven Mnuchin.
House leaders managed to avoid a roll call vote despite a last minute effort by Republican Rep. Thomas Massie to force one. Leaders were forced to call back members so that at least 216, a minimum needed for a quorum, were present to block Massie's motion. Many members sat in the gallery typically reserved for the public above the floor in order to stay separated and minimize the chance of spreading the virus.
All of the state's House lawmakers made it back for the vote.

With the peak of the pandemic yet to arrive, lawmakers are also eyeing a fourth package, but it's unclear what will be included.

Sen Jacky Rosen on a conference call with reporters Thursday said that it's important to see what works in the third package and what doesn't.

She quoted Dr. Anthony Fauci, director of the National Institute of Allergy and Infectious Diseases, "As Dr. Fauci said, the virus sets the timeline."

"So we're going to have to be able to reassess and determine what more we need to do to help our state help our healthcare system and help our economy," Rosen said.

Speaker Nancy Pelosi said that more direct payments and stabilizing pensions could be included.
CARES Act
Officially known as the Coronavirus Aid, Relief, and Economic Security Act or the CARES Act, the bill includes a provision that would allow the Treasury Department to oversee a $500 billion pool of funds that would be used to lend to businesses hurt by the virus. That $500 billion includes $25 billion earmarked for airlines, $17 billion for firms deemed critical for U.S. national security and $4 billion for air cargo firms.
Nevada's casinos and hotels are expected to apply for those funds, Cortez Masto in an interview Thursday with The Nevada Independent.
"So there's a combination of things within the package that will, at the end of the day, make sure that everybody has some form of liquidity. Cause that's what it's about," she said.
Companies that get loans are forbidden to engage in stock buybacks for the term of the loan plus one year and must retain at least 90 percent of its employment level as of March 24, 2020. Companies owned by the president or his family cannot partake in the program. Businesses that take loans also are limited on compensating executives.
Earlier in the week, Cortez Masto said she and other Democrats were concerned that the program would give too much discretion to Mnuchin. The final version of the bill included a provision creating a special inspector general and an oversight committee to keep an eye on the program. Language allowing the Treasury to wait for up to six months before disclosing who received loans was dropped from the package.
For businesses with fewer than 500 employees, $350 billion has been set aside to provide loans under the Small Business Administration's 7(a) program that could be forgiven. The program is designed to help businesses that need capital for short- and long-term needs. The loans are offered by SBA's network of lenders.
Under the provision, businesses can take out loans up to $10 million that would convert to grants if the funds are used to maintain payroll, interest payments on mortgages, rent and utilities. The funds can be used to pay employees who make up to $100,000 per year. The funding comes after the White House made earlier this month made $50 billion available for the SBA economic injury disaster loan program.
The bill would provide individuals up to $1,200 and up to $2,400 for couples plus an extra $500 for each child. Those amounts would be reduced for people making more than $75,000 a year and households making more than $150,000. Individuals making more than $99,000 and couples making more than $198,000 would be ineligible for payments.
The package also bolsters unemployment insurance, including providing an additional $600 per week in benefits for up to four months. It also allows unemployment benefits to be collected by workers typically not eligible for the program, such as the self-employed, independent contractors, and those with limited work history.
Nevada offers up to 26 weeks of unemployment insurance and the bill provides another 13 weeks for individuals who have exhausted their state unemployment benefits.
Other provisions include $100 billion for hospitals and $100 million to TSA for enhanced sanitation at airport security checkpoints, overtime and travel costs, and the purchase of explosives trace detection swabs.
Hospitals would also receive $100 billion and employers would be eligible for a temporary tax credit to encourage them to keep workers on payroll during the crisis.
The package also includes $30.75 billion in grants for local school systems and universities, a provision praised by Rep. Susie Lee.
"With this support, schools will be able to continue to provide educational services to their students and support the on-going functionality of school districts and schools," Lee said.
For a full rundown of the measures the delegates supported or opposed this week, check out The Nevada Independent's congressional vote tracker and other information below.
SEN. CATHERINE CORTEZ MASTO
Legislation sponsored:
S. 3581 – A bill to require the Comptroller General of the United States to submit to Congress a report assessing Federal, State, and other mental health services available to members of the reserve components of the Armed Forces, and for other purposes.
S. 3580 – A bill to require the Comptroller General of the United States to submit to Congress a report assessing the billing practices of the Department of Defense for care received under the TRICARE program and at military medical treatment facilities, and for other purposes.
Legislation co-sponsored:
S. 3576 – A bill to clarify that the Federal Trade Commission Act prohibits excessive and unjustified price increases in the sale of certain products and services when an emergency or disaster results in abnormal disruptions of the market, and for other purposes.
S. 3569 – A bill to help small business broadband providers keep customers connected.
SEN. JACKY ROSEN
Legislation co-sponsored:
S. 3569 – A bill to help small business broadband providers keep customers connected.
S. 3568 – A bill to require the President to use authorities under the Defense Production Act of 1950 to require emergency production of medical equipment to address the COVID-19 outbreak.
SEN. SUSIE LEE
Legislation sponsored:
H.R. 6357 – To authorize the Secretary of Labor to take certain actions to effectively respond during the COVID-19 public health emergency declared under section 319 of the Public Health Service Act to the needs of individuals participating in community service activities under title V of the Older Americans Act of 1965.
Legislation co-sponsored:
H.R. 6322 – To make certain improvements in the educational assistance benefits under the laws administered by the Secretary of Veterans Affairs in the case of changes to courses of education by reason of emergency situations, and for other purposes.
H.R. 6319 – To establish a Congressional COVID-19 Aid Oversight Panel, to authorize the Special Inspector General for the Troubled Asset Relief Program to coordinate audits and investigations in connection with the receipt of Federal aid related to COVID-19, and for other purposes.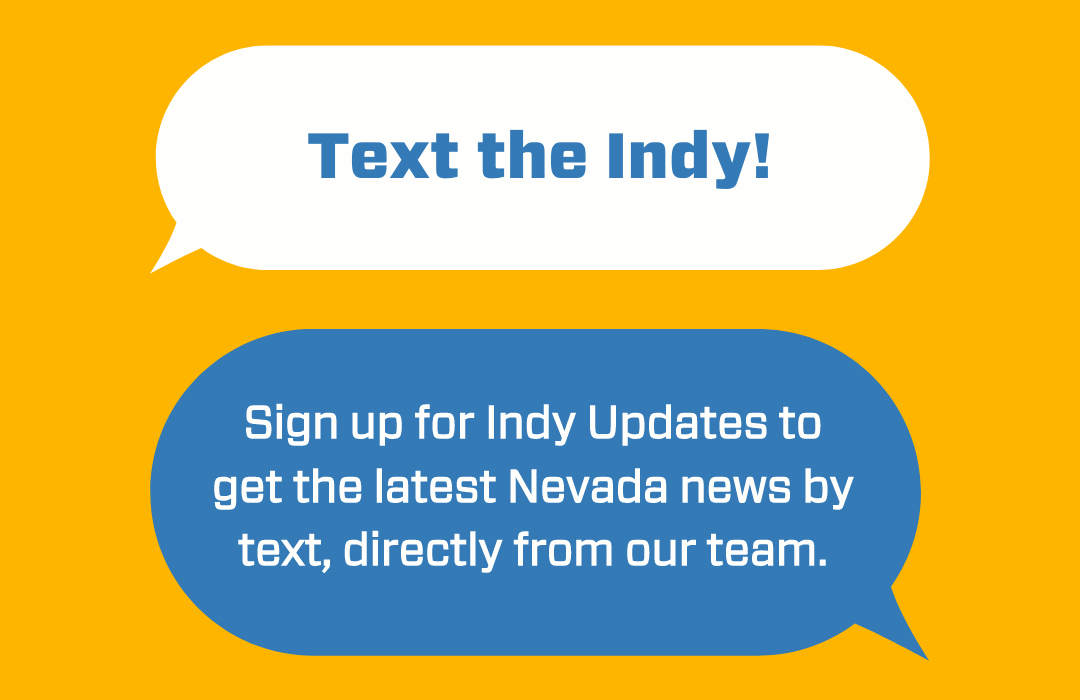 Featured Videos
Comment Policy (updated 4/20/2021): Please keep your comments civil. We reserve the right to delete comments or ban users who engage in personal attacks, use an excess of profanity, make verifiably false statements or are otherwise nasty. Comments that contain links must be approved by admin.