Indy DC Download: Senate rebukes Trump by advancing Yemen withdrawal, talks continue to avoid government shutdown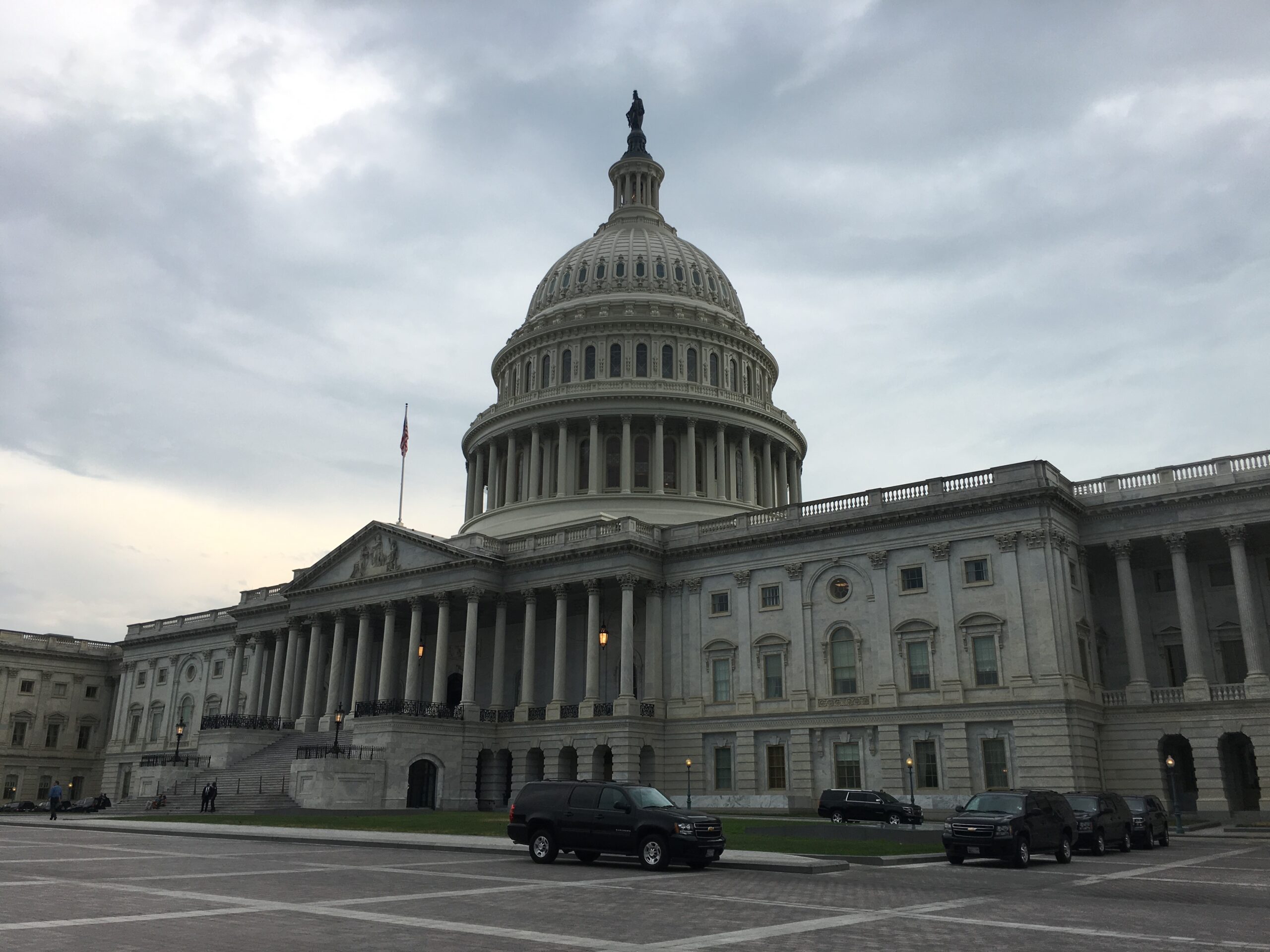 In a move to admonish President Donald Trump for his backing of Saudi Arabia following the murder of a Saudi journalist, the Senate voted last week to begin debate on a proposal to withdraw military support for the Saudis' war in Yemen.
The vote came as talks between Republicans and Democrats continued over how much to provide for building a wall on the southern border with Mexico in order to avoid a partial government shutdown next week. Trump this year wants $5 billion for the wall, his signature campaign promise. But Democrats have agreed to only $1.6 billion.
To date, five of the 12 annual appropriations bills have been signed into law, but seven remain unfinished as the two sides haggle over border wall funding. Congress has until Dec. 7 to reach a compromise or pass stopgap-spending legislation before funding for several agencies would be cut off, including the Department of Interior, which oversees public land, an issue of importance to Nevada.
The Senate vote advancing the proposal to withdraw troops from Yemen, which passed 63-37, represented an about-face for Sen. Catherine Cortez Masto, who in March declined to support a measure to force a withdrawal.
Cortez Masto cited the murder of Jamal Khashoggi, a Saudi journalist who was living in Virginia before he was killed in the kingdom's consulate in Istanbul last month. The U.S. intelligence community has said the murder was ordered by Saudi Crown Prince Mohammad bin Salman. But Trump has refused to punish Saudi Arabia out of concern over disturbing billions in potential U.S. arms sales.
Cortez Masto also pointed to the humanitarian crisis that has resulted from Saudi Arabia's proxy war with Iran in Yemen.
"Earlier this week, the Senate sent a clear message to the administration that Saudi Arabia has to be held accountable for the humanitarian crisis in Yemen, as well as the murder of Jamal Khashoggi," she said in a statement from her office Friday. "Saudi Arabia is a longtime American partner, but this administration's continued support of Saudi Arabia's reckless actions in Yemen and the resulting humanitarian crisis is unacceptable. I'm proud to take a bipartisan stand with my colleagues in calling for our country to withdraw its military support from the Saudi-led coalition's war."
The vote took place after senior administration officials briefed senators in an effort to kill the proposal to withdraw troops. They argued that the resolution would hurt efforts to get the warring parties to the negotiating table. But many found it unconvincing.
"I was leaning toward supporting it and this briefing helped to get me there all the way," Cortez Masto told NBC News after leaving the briefing.
The proposal cites the War Powers Act, which allows Congress to keep the president from committing U.S. troops to conflict for an extended period without their consent. The measure, sponsored by Vermont independent Bernie Sanders and Utah Republican Mike Lee, allows for an exception for U.S. military operations in Yemen that are aimed against al-Qaida.
Cortez Masto last week also spoke out against two White House nominees. She helped essentially kill the nomination of Thomas Farr, a controversial judicial nominee who had been plagued by allegations that of supported policies that made it harder for minorities to vote.
"Thomas Farr's maybe the most offensive & racist nominees to the federal bench in recent memory," Cortez Masto said in a tweet. "He's worked to enact voter ID laws making it harder to vote. He doesn't deserve a promotion. His nomination is a slap in the face to workers' rights, LGBTQ Americans & people of color."
Vice President Mike Pence cast a tie-breaking vote Wednesday to advance Farr's nomination, but South Carolina Republican Sen. Tim Scott, who also voted to move the nomination forward has since said he will oppose Farr. Without Scott's support, Farr is one vote short of the 50 votes he needs for Pence to break a tie to confirm him, almost certainly dooming the judicial nomination.
Scott's decision came after The Washington Post published a 1991 Department of Justice memo that showed Farr used intimidation tactics to keep African Americans from voting while working to re-elect the late North Carolina Republican Jesse Helms.
With Scott's opposition, along with that of Arizona Republican Jeff Flake and no support from Senate Democrats, Farr's nomination is essentially dead.
Cortez Masto also spoke on the Senate floor against Kathy Kraninger, who Trump nominated to lead the Consumer Financial Protection Bureau. The Senate advanced Kraninger's nomination Thursday, but the Nevada Democrat says she has concerns that Kraninger would not provide a check against the Trump administration and Mick Mulvaney, the director of the White House Office of Management and Budget, who also has been serving as acting director of the CFPB since November.
"The next director of the CFPB will be called upon to make a choice…to stand aside and allow powerful special interests to call the shots in our country's financial system…or to fight for families who want a fair and affordable loan to buy a car, home or college education for their children; a bank account and credit card without costly fees; or who are simply trying to make ends meet," Cortez Masto said on the floor. "Kathy Kraninger can't be relied upon to make the right choice, and she does not have my vote."
Sen. Dean Heller, who lost his re-election bid to Democratic Rep. Jacky Rosen, kept his usual low profile in the Senate last week, but was praised by Majority Leader Mitch McConnell for his service in the chamber.
"His mother worked as a cook in a school cafeteria. His father, an auto mechanic who raced stock cars on the side," McConnell said in a speech on the Senate floor. "And their son grew up to be the only sitting senator I'd trust to replace my transmission."
McConnell cited Heller's work for veterans and work on the tax reform law enacted last December. Other highlights from Heller's time in D.C. but not mentioned by McConnell include his vote to support a comprehensive immigration reform bill that passed the Senate in 2013 and his efforts to help shepherd a bill to extend unemployment insurance in 2014.
The Republican leader also sought to capture a bit of Heller's unpretentious, western rancher's character.
"Dean had to field a surprise phone call from President Obama on his cell while standing right in the middle of a ditch," McConnell said. "And another time, he took a call from President Trump and talked business right there in the aisle of a home improvement store. Something about this image seems just right."
Meanwhile, in the House, Rep. Dina Titus, a Democrat, wrote a letter to House Democratic and Republican leaders and the chair and ranking member of the Appropriations Committee urging them not to include any funding to build a nuclear waste repository at Yucca Mountain in the year-end spending package.
She cited opposition from the business community and nearly unanimous opposition within the congressional delegation. She noted that she wants to work with the authorizing committees in Congress to advance a bill that allows for such a project if the locals have a say over whether they want it or not.
"Unless and until we reform the process for the siting of nuclear waste repositories, any funding put towards the Yucca Mountain licensing process is a waste of resources," Titus said.
Cortez Masto and Rosen sent a similar letter to Senate leaders and appropriators Friday.
Rosen also praised the Justice Department's award of $16.7 million to the Nevada Department of Health and Human Services to help with the recovery from the 2017 Las Vegas shooting, known in Nevada as the Oct. 1 shooting.
"One October forever changed the lives of countless families in Las Vegas and across the country," Rosen said in a release. "This grant will provide much needed funding to support victims and survivors so they can get access to counseling, therapy, vocational rehabilitation, trauma recovery, and much needed legal aid. I will continue to do everything in my power to help our community heal."
Rep.-elect Susie Lee this week endorsed House Minority Leader Nancy Pelosi to be speaker. She signed on to a letter with 19 other House freshmen pledging to back Pelosi. The California Democrat easily won the nomination of her party to take the gavel 203 to 32 last week. She now has to work to get some of the no votes to flip in order to win the majority -- or 218 votes if all lawmakers vote for a particular person -- she needs on Jan. 3 to win the top spot in the lower chamber.
Asked about his preference for speaker after the closed-door Democratic vote, Rep.elect Steven Horsford declined to answer. "I am not going to state how my secret ballot was cast," he said.
For a full rundown of the measures the delegates supported or opposed this week, check out The Nevada Independent's congressional vote tracker and other information below.
SEN. DEAN HELLER
Legislation co-sponsored:
S. 3661 – A bill to provide for a program of the Department of Defense to commemorate the 75th anniversary of World War II.
REP. DINA TITUS
Legislation sponsored:
H.R. 7185 – Weekends Without Hunger Act.
Comment Policy (updated 4/20/2021): Please keep your comments civil. We reserve the right to delete comments or ban users who engage in personal attacks, use an excess of profanity, make verifiably false statements or are otherwise nasty. Comments that contain links must be approved by admin.