Indy DC Download: The delegation backs military bills ahead of Memorial Day, Titus bets on the Knights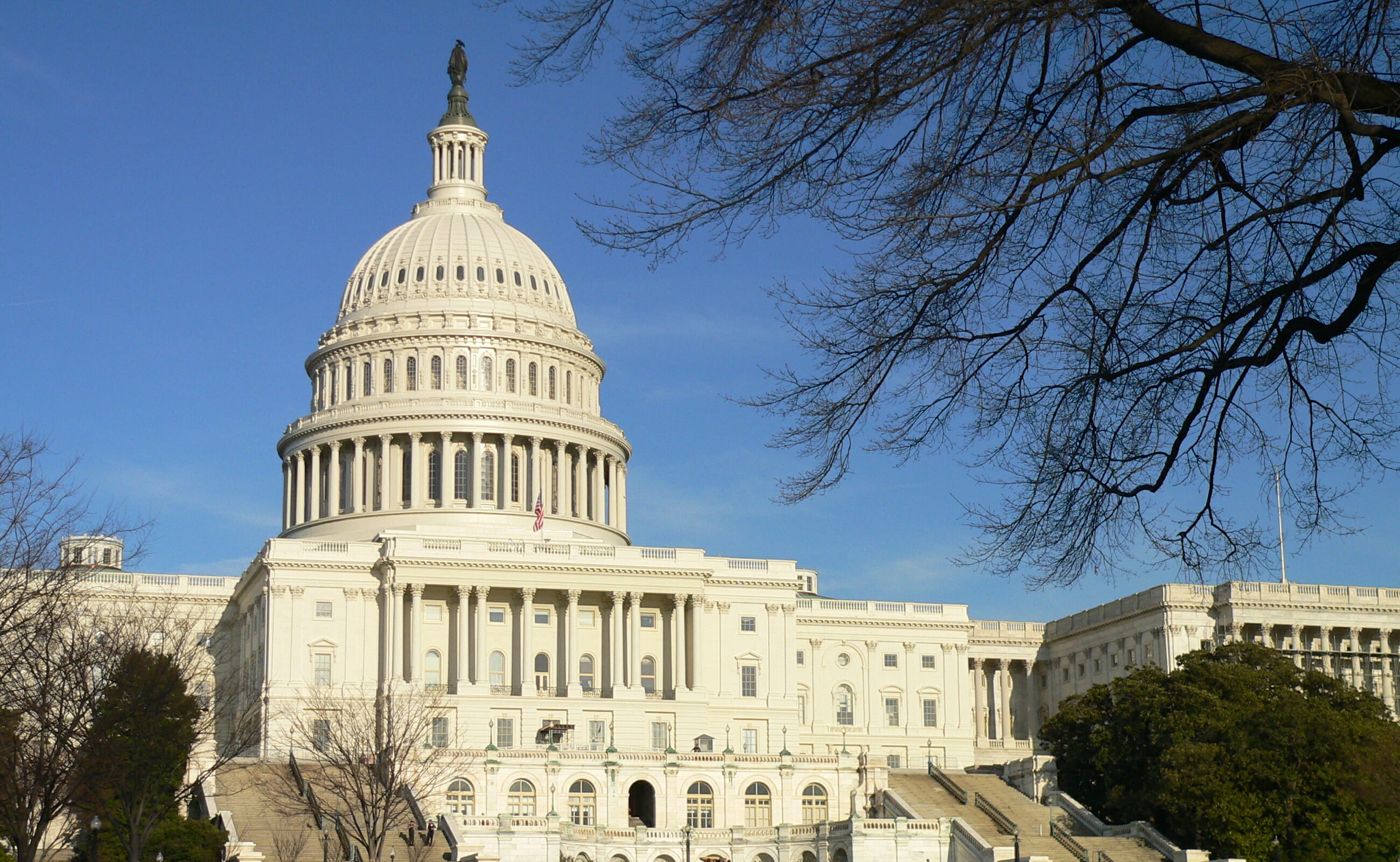 Before heading out for their Memorial Day recess, the Nevada delegation helped Congress approve military-focused legislation, including a measure reauthorizing the nation's defense programs and a bill to make it easier for veterans to get health care from private doctors.
On Thursday, the House approved, on a 351 to 66 vote, the annual National Defense Authorization Act (NDAA), which was supported by the state's Republican House lawmaker Rep. Mark Amodei as well as the three Democrats, Rep. Dina Titus, Rep. Jacky Rosen and Rep. Ruben Kihuen.
Rosen — a member of the House Armed Services Committee — helped shape the bill and had three amendments included. One would require the defense and energy secretaries to submit a report to congressional defense committees on the impact that building a national nuclear waste repository at Yucca Mountain might have on defense and energy operations at the Nevada Test and Training Range, the Nevada National Security Site, any other defense facilities in proximity to the project or proposed nuclear waste transportation routes.
The other two amendments would make domestic violence a crime under the Uniform Code of Military Justice, as it is under federal civilian law, and would require the defense secretary to provide a briefing to Congress on the status and evolution of automated cyber defense capabilities, including those that automatically detect and mitigate malware and other threats.
"This essential legislation ensures that our servicemembers have the resources they need to defend our country," Rosen said in a release. "I look forward to seeing this bill become law and continuing to work to support Nevada's military families and facilities as a member of the House Armed Services Committee."
Amodei also had an amendment included in the NDAA that would make it easier to mine minerals deemed critical to national security and the nation's infrastructure. The amendment was similar to a bill Amodei introduced last year.
"It's important to recognize that a recent study published by the Department of the Interior and the U.S. Geological Survey found the U.S. is 100 percent net import reliant on foreign countries for 21 different critical minerals," he said in a release.
Kihuen, whose district is home to Nellis Air Force Base, Creech Air Force Base, the Nevada Test and Training Range and the Hawthorne Army Depot, praised passage of the measure. "Nevada's Fourth Congressional District plays a pivotal role in protecting our nation's national security due to our unique location and premier military installations," he said in a release. "I am proud to vote in support of the NDAA to keep resources flowing to our brave men and women in uniform."
In the Senate, both Sen. Dean Heller, a Republican, and Sen. Catherine Cortez Masto, a Democrat, voted for legislation to give veterans more freedom to get health care outside the Department of Veterans Affairs, with approval from the VA.
Heller, a member of the Senate Veterans' Affairs Committee, helped craft the measure, which was approved by the Senate 92 to 5. The bill now goes to President Trump for his signature.
"Whether it's increasing options for veterans in need of an organ transplant, making it easier for VA physicians to spend more time with their patients, or bringing more transparency to the VA, I'm proud that the VA MISSION Act contains my provisions that are based on the feedback I receive from my Veterans Advisory Councils in Nevada," Heller said in a statement.
Aside from military affairs, Congress also approved legislation rolling back financial services industry regulations under the law known as Dodd-Frank, which was enacted after the 2008 Great Recession. The measure was signed into law by Trump on Thursday after it was approved by the House on Tuesday on a 258 to 159 vote.
All the Democrats opposed the bill, while Amodei voted for it. The measure also split the state's senators along party lines when the upper chamber approved the bill in March.
Both Heller and Cortez Masto also had busy weeks working on issues including Yucca Mountain, opioid issues, education and gaming.
The Senate Armed Services Committee is working on its version of the NDAA and the measure does not include $30 million for the project to build a nuclear waste repository at Yucca Mountain, according to Heller. The House version does include the funding. He also celebrated the approval by the Senate Appropriations Committee of the annual energy and water bill, which also did not include funding for Yucca.
Heller and Cortez Masto wrote to the panel's leaders last week urging them not to fund the project. The House version includes $267.7 million to support Yucca.
On Wednesday, Heller and six other senators introduced a bill designed to help newborns suffering from opioid withdrawal. It would allow Medicaid to cover health-care services provided to infants in residential pediatric recovery facilities in addition to hospitals.
Cortez Masto helped organize a letter, signed by 25 other Democratic senators and House members, to Education Secretary Betsy DeVos urging her not to consolidate the Office of English Language Acquisition (OELA) into the Office of Elementary and Secondary Education (OESE). "We urge you to maintain OELA as a separate office with a Director who reports directly to the Secretary," the letter said. "Any deviation from this practice threatens years of precedent, evidence-based work, and expertise critical to meeting the needs of our nation's English learners."
Earlier in the week, Cortez Masto wrote to the National Collegiate Athletic Association to urge them to permanently change their rules to allow states that allow sports gambling to host NCAA events. The letter comes after the Supreme Court removed the restriction on states from approving sports betting. "We understand that the NCAA will need time to assess the impact that the expansion of regulated sports betting will have on intercollegiate athletics more broadly, and this is an effort that we support," the letter said. "We also appreciate the NCAA suspending its championship host policy. However, we are urging a permanent change to provide certainty in the bidding and hosting process moving forward. In the meantime, we hope that the NCAA will work with states, member schools, student-athletes, fans, and other stakeholders to develop a permanent championship play policy that permits the selection of a site in a jurisdiction that meets stringent standards for its legal sports wagering markets."
Lastly and more lightheartedly, with the Las Vegas Golden Knights in the Stanley Cup finals against the Washington Capitals, Titus made a bet with Rep. Eleanor Holmes Norton. If the Capitals win, Titus and her staff will wear D.C. statehood t-shirts and provide Norton with a gift basket of local Las Vegas delicacies. If the Golden Knights hoist the cup, Norton and her staff will have a comparable show of opposition to Yucca Mountain and provide a gift basket of local D.C. goodies.
"In just our inaugural season, the Las Vegas Golden Knights have defied expectations game after game," Titus said. "After the Golden Knights raise the Stanley Cup, I'm looking forward to enjoying some of the best of what our Nation's Capital has to offer."
For a full rundown of the measures the delegates supported or opposed this week, check out The Nevada Independent's congressional vote tracker and other information below.
SEN. DEAN HELLER
Legislation sponsored:
S. 2909 – A bill to require the Comptroller General of the United States to study and report on State Medicaid agencies' options related to the distribution of substance use disorder treatment medications under the Medicaid program.
S. 2911 – A bill to require the Secretary of Health and Human Services to provide guidance to States regarding Medicaid items and services for non-opioid pain treatment and management.
S. 2921 – A bill to amend title XIX of the Social Security Act to help ensure coverage of inpatient treatment services furnished in institutions for mental disease.
Legislation co-sponsored:
S. 2898 – A bill to amend title XIX of the Social Security Act to remove lifetime limits under State Medicaid programs on medication-assisted treatment for substance use disorders.
S. 2899 – A bill to amend title XIX of the Social Security Act to provide States with the option of providing medical assistance at a residential pediatric recovery center to infants with neonatal abstinence syndrome.
S. 2922 – A bill to amend title XIX of the Social Security Act to help improve access to care for pregnant and postpartum women receiving substance use disorder treatment, including for opioid use disorders, in an institution for mental diseases.
S. 2952 – A bill to amend the Congressional Accountability Act of 1995 to establish protections against congressional sexual harassment and discrimination, and for other purposes.
S. 2953 – A bill to amend the Securities Exchange Act of 1934 to expand access for rural-area small businesses, and for other purposes.
SEN. CATHERINE CORTEZ MASTO
Legislation sponsored:
S. 2913 – A bill to require the Secretary of Defense to improve the monitoring and oversight of and reporting regarding projects carried out under the Military Housing Privatization Initiative under subchapter IV of chapter 169 of title 10, United States Code.
S. 2914 – A bill to require a Comptroller General of the United States report on certain personnel matters in connection with Air Force remotely piloted aircraft.
Legislation co-sponsored:
S. 2915 – A bill to protect alien victims of crime or serious labor or employment violations from removal from the United States, and for other purposes.
S. 2919 – A bill to amend the Ethics in Government Act of 1978 to provide for reform in the operations of the Office of Government Ethics, and for other purposes.
S. 2937 – A bill to protect children affected by immigration enforcement actions.
REP. DINA TITUS
Legislation co-sponsored:
H.R. 5962 – To provide for loan forgiveness for STEM teachers, and for other purposes.
Comment Policy (updated 4/20/2021): Please keep your comments civil. We reserve the right to delete comments or ban users who engage in personal attacks, use an excess of profanity, make verifiably false statements or are otherwise nasty. Comments that contain links must be approved by admin.