Indy DC Download: The U.S. Senate is close to approving a $1.2 trillion bipartisan infrastructure bill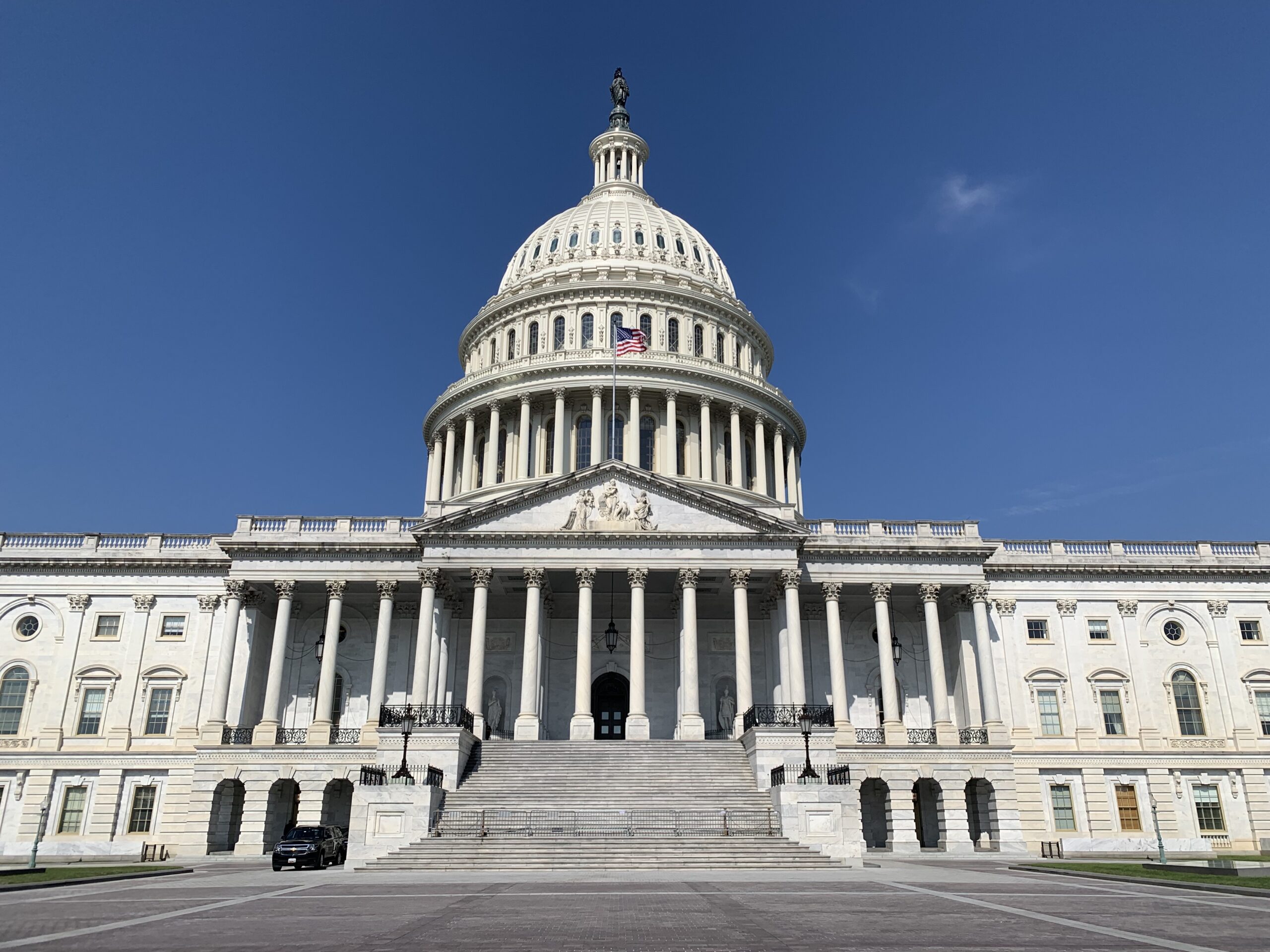 Good morning, and welcome to the Indy DC Download newsletter, a weekly look at what's going on in the nation's capitol as it relates to Nevada.
If a colleague or associate emailed this newsletter to you, please click here to sign up and receive your own copy of Indy DC Download in your inbox.
The U.S. Senate is on the verge of passing a massive $1.2 trillion infrastructure package and will soon begin working on a budget blueprint that will trigger a process to allow Senate Democrats to pass a filibuster-proof $3.5 trillion bill to beef up the social safety net.
In a speech on the Senate floor Thursday, Sen. Jacky Rosen (D-NV), one of the 22 Democratic and GOP senators who negotiated and drafted the measure, praised the group's work.
"It's not hyperbole to say that our bipartisan bill will be the most significant investment in American infrastructure since we built the interstate highway system," Rosen said.
The legislation, known as the Infrastructure Investment and Jobs Act, would provide $$550 billion in new funds, with the remainder coming from money already appropriated for pandemic relief. The $550 billion includes $110 for roads and bridges, $66 billion for passenger and freight rail, $39 billion for transit and $25 billion for airports. The plan would also provide $65 billion for broadband and $7.5 billion for electric vehicle (EV) infrastructure.
For Nevada, the measure would provide $2.5 billion for highways and $225 million for bridge repair and replacement over five years, according to a breakdown of the spending from the White House. For transit, the state would receive $462 million over five years.
The state would also receive $38 million over five years to expand Nevada's EV charging network and could apply for up to $2.5 billion in EV charging grant funds provided in the bill.
With regard to broadband, Nevada is poised to receive at least $100 million to help improve and expand broadband coverage.
According to the White House, the state currently has at least 123,822 residents who lack internet access at broadband speed. Under the bill, 825,000 or 26 percent of Nevadas will be eligible for the Affordability Connectivity Benefit, which will help low-income families afford internet access.
Despite the Senate closing in on passing the infrastructure bill—final passage could come as soon as Saturday—the U.S. House will not likely come back from its August recess to consider the bill.
At a press conference Friday, Speaker Nancy Pelosi (D-CA) underscored her plan to wait for the Senate to pass the larger $3.5 trillion package before taking up the bipartisan measure. The larger bill would fund an extension of the child tax credit, child care, affordable housing and other Democratic priorities Republicans oppose.
"Whatever you can achieve in a bipartisan way, bravo, we salute it, we applaud it, we hope that it will pass soon," Pelosi said. "But, at the same time, we're not going forward with leaving people behind."
But first, the Senate and House must pass a budget resolution that would provide instructions to congressional committees to draft the $3.5 trillion package. The resolution would also allow the Senate to pass that measure on a simple majority, a process known as reconciliation. The Senate will take up the budget as soon as it passes the infrastructure bill.
More infrastructure
Asked about whether she believed Pelosi should act as soon as possible on the bipartisan bill, Rosen, who served one term in the House, said she'd leave the decision to the speaker.
"I've never been one to second-guess Speaker Pelosi," Rosen said off the Senate floor Thursday. "All I can say is we're going to do our job here. We're going to send it over there and then she's going to do what she thinks is appropriate, but we need to take care of the business we have to do here first."
Rosen Thursday also touted provisions she included in the bipartisan bill, such as the Cyber Sense Act. That's legislation she introduced to create a voluntary program at the Department of Energy to test the cybersecurity of products and technologies intended for use in the nation's primary generation and transmission infrastructure, known as the bulk power system.
Another Rosen-introduced measure added to the bipartisan package would update the National Travel and Tourism Infrastructure Strategic Plan with both immediate-term and long-term strategies. Those strategies would guide the Department of Transportation (DOT) and other agencies on infrastructure investments to revive the travel and tourism industries in the wake of the COVID-19 pandemic.
She also helped add language to the bill that would require DOT to consider "increasing travel and tourism" as a criterion when selecting grant fund recipients.
As a member of the 22 drafters of the infrastructure bill, Rosen served on the working groups that drafted the broadband and airports sections and it was on those that she had the most influence, according to her office.
Of the $65 billion for broadband, $42.45 billion would go to state broadband deployment grants to help them connect unserved and underserved communities. That provision includes a Rosen-drafted provision prioritizing contractors with a record of compliance with labor and employment laws.
Another $14.2 billion would provide a $30 a month benefit for households up to 200 percent of the poverty line and $1 billion would be used to create so-called middle-mile infrastructure to facilitate last-mile connections between the backbone of the internet and a local connection site. Rosen recently introduced an identical middle-mile bill.
The $25 billion for airports includes $15 billion in flexible spending to allow airports to fund their key construction, expansion, upgrade, and repair projects.
Her office said that funding with few strings attached was a priority for the airports in Nevada, which will help as tourists increasingly begin to return following the pandemic.
"This is something that she spent a lot of time on and making sure that this worked for Nevada, for our large airports," her office noted.
Another $5 billion is designated for larger airports to help finance higher-cost terminal projects and another $5 billion would go to upgrades to the air traffic control system.
The package also included a bill Rep. Susie Lee (D-NV) helped unveil in the House and Sen. Catherine Cortez Masto (D-NV) introduced in the Senate to address drought in western states. The bill, known as the Large Scale Water Recycling and Drought Resiliency Investment Act, would provide $750 million for a new competitive grant program within the Department of the Interior for large-scale water recycling projects.
"Southern Nevada – and the entire desert southwest – is facing an unprecedented drought that will require innovative solutions," Lee said in a release. "This bill will pave the way for increased investment in such regional water recycling projects that will create reliable, virtually drought-proof water supplies."
Rep Steven Horsford (D-NV) and Rep. Dina Titus (D-NV) are co-sponsors of the measure in the House and Rosen is a co-sponsor in the Senate.
The Senate is scheduled to take a procedural vote on the bill Saturday, which needs 60 votes to pass. That means that 10 Republicans would need to join with all 50 Democrats to vote to end debate on the measure. If the bill is advanced, passage could come the same day if all senators agree to expedite the process.
But it's unclear if all would agree. Republican Sen. Bill Hagerty of Tennessee appeared to be the main squeaky wheel holding up an agreement on a series of amendment votes and passage of the bill Thursday night.
"I could not in good conscience allow that to happen at this hour, especially when the objective of the majority is to hurry up and pass this bill so they can move quickly to their $3.5 trillion tax-and-spend spree," Hagerty said Thursday.
He also cited a concern about an analysis by the Congressional Budget Office (CBO) that said it would add $256 billion to the deficit over 10 years.
Not invisible 
The Department of Justice and the Department of Interior are calling for nominations to a commission to reduce crime against Native Americans and Native Alaskans. The panel was established under the Not Invisible Act, a bill introduced by Cortez Masto and signed into law in October 2020.
"The crisis of missing and murdered Indigenous women deserves a serious response from our government, and I'm eager to see this commission get to work to protect Natives in Nevada and across the country," Cortez Masto said in a release. "These nominations and conversations are critical to implementing our bipartisan legislation."
The law, also spearheaded by Sen. Lisa Murkowski (R-AK), mandates the creation of a commission that includes: representatives of tribal, state, and local law enforcement; Tribal judges; health care and mental health practitioners with experience working with Indian survivors of trafficking and sexual assault; urban Indian organizations focused on violence against women and children; Indian survivors of human trafficking; and family members of missing and murdered Indian people.
Native Americans and Alaskans are more likely to experience violence than the broader population. According to the National Institute of Justice, more than 4 in 5 American Indian and Alaska Native women have experienced violence, and more than 1 in 2 have experienced sexual violence. The situation has resulted in many Native women missing, though precisely how many are unclear since most go unreported to authorities.
The commission will hold hearings, take testimony and receive evidence in order to develop recommendations for the federal government to combat violent crime against Indians and within Indian lands.
For a full rundown of the measures the delegates supported or opposed this week, check out The Nevada Independent's congressional vote tracker and other information below.
SEN. CATHERINE CORTEZ MASTO
Legislation sponsored:
S.2665 – A bill to require the Secretary of Energy to establish a grant program to incentivize small business participation in demand side management programs, and for other purposes.
Legislation co-sponsored:
S.2634 – A bill to amend the Higher Education Act of 1965 to direct the Secretary of Education to issue guidance and recommendations for institutions of higher education on removing criminal and juvenile justice questions from their application for admissions process.
S.2616 – A bill to create livable communities through coordinated public investment and streamlined requirements, and for other purposes.
S.2606 – A bill to require an unclassified interagency report on the political influence operations of the Government of the People's Republic of China and the Chinese Communist Party with respect to the United States, and for other purposes.
SEN. JACKY ROSEN
Legislation sponsored:
S.2668 – A bill to require the Office of Internet Connectivity and Growth at the National Telecommunications and Information Administration to provide assistance relating to broadband access, and for other purposes.
Legislation co-sponsored:
S.2639 – A bill to establish a State public option through Medicaid to provide Americans with the choice of a high-quality, low-cost health insurance plan.
REP. DINA TITUS
Legislation co-sponsored:
H.R. 4922 – To amend the Internal Revenue Code of 1986 to expand the residential energy efficient property credit and energy credit, and for other purposes.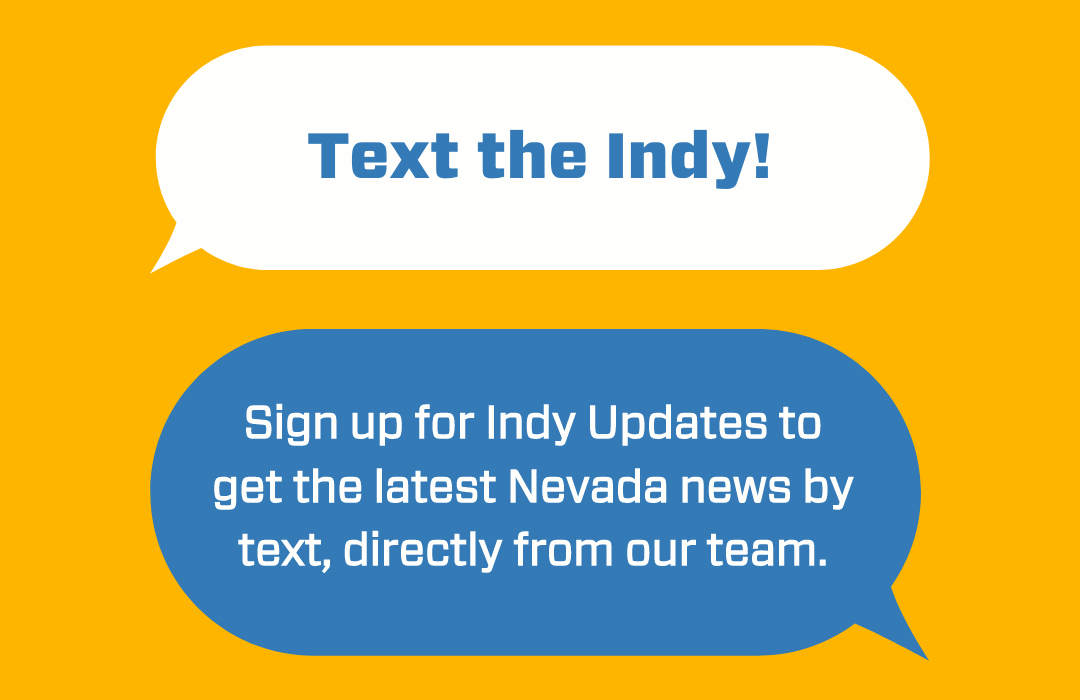 Featured Videos
Comment Policy (updated 4/20/2021): Please keep your comments civil. We reserve the right to delete comments or ban users who engage in personal attacks, use an excess of profanity, make verifiably false statements or are otherwise nasty. Comments that contain links must be approved by admin.