Indy Environment: Cities need to secure long-term water supplies. A Northern Nevada water treatment program might offer one solution.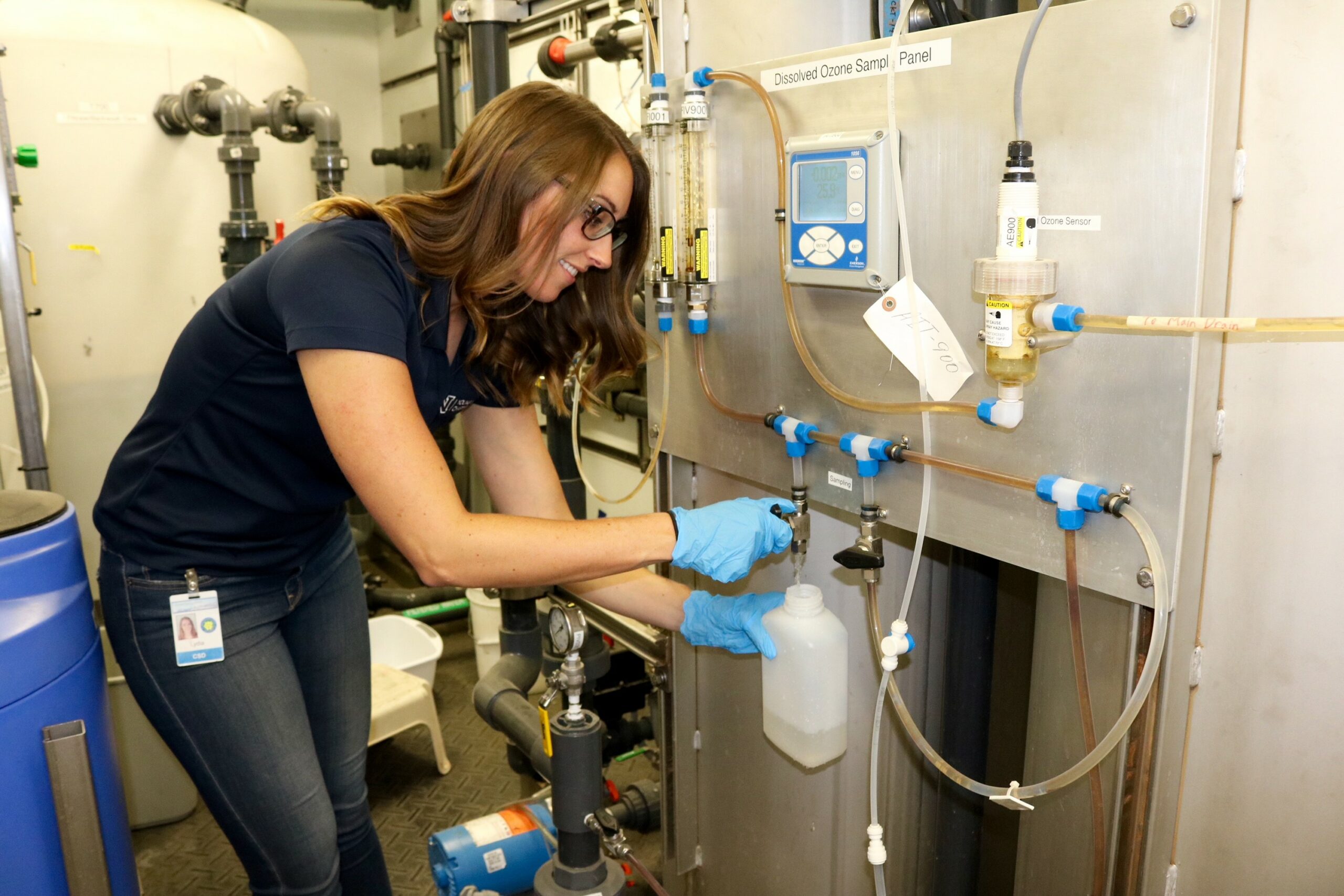 Good morning, and welcome to the Indy Environment newsletter.
To get this newsletter in your inbox, subscribe here.
As always, we want to hear from readers. Let us know what you're seeing on the ground and how policies are affecting you. Email me with any tips or suggestions at [email protected].
---
In April 2015, as the state entered the fourth consecutive year of widespread drought, then-Gov. Brian Sandoval empaneled the Nevada Drought Forum to gather recommendations about how to better manage water. The panel spent that year putting together a long list of policies. 
But one recommendation, in particular, captured the attention of water managers in and around the growing Reno area. What if treated wastewater could be recycled, stored and reused? It's not a new question. Cities across the country, including Las Vegas, treat and reuse their water.
Still, many cities face unique barriers to reusing water. Where do you store the treated water? And in some instances, geography can limit the use of certain types of treatment methods.
For years, water planners in Northern Nevada have looked to solve those barriers. Now with a feasibility study nearing its completion phase, they believe they might have found one solution for reusing water and treating it to high-quality standards, what regulators refer to as A+ water.
"There's still a lot to do and a lot to determine, cost being one of the big ones," said John Enloe, the natural resources director for the Truckee Meadows Water Authority, which serves Washoe County, Reno and Sparks. "But based on the positive results, we're moving ahead at this point."
The idea behind the plan: Treat water to A+ standards and inject it into a groundwater aquifer, where it can be used in the future under a 2016 regulation that arose from the Drought Forum. The concept is used elsewhere (see Orange County). But the big innovation is in how it's done.
Water purification is often achieved through "reverse osmosis." While that's an effective method, reverse osmosis can create its own waste product: brine. In coastal communities, brine waste is often discharged into the ocean. But inland communities like Reno don't have that option.
So the feasibility study had to turn to an alternative. Starting in October, water planners set up demonstration trailers in an area near a treatment facility north of downtown Reno. Water from the facility was then sent to the trailers for further purification that relied on a multi-step process.
Instead of reverse osmosis, the demonstration looked to a newer method for water treatment: Using ozonation and biologically-activated carbon to weaken or eat up organic compounds. And it seems to be working. Enloe said the treatment method has already produced high-quality water.
For months, the water authority, which partnered with the city of Reno and the Western Regional Water Commission, has been pumping treated water into the ground, removing it, and testing it.
So far, the results have been positive.
"It's reassuring when you're seeing concentrations at the front of the treatment train, and they're not even detectable at the end," said Lydia Peri, who has helped lead the project, known as the OneWater Nevada Initiative, as the water authority's emerging resources program administrator.
Peri's work recently earned recognition from the Water Environment Federation.
Scaling it up: The next step is less a question of treatment technology than it is of funding and seeking the support of local governments. The goal, Enloe said, is a large-scale demonstration project for the public and state regulators with the Nevada Division of Environmental Protection.
"The technology is there," he said.
Earlier this month, the Reno City Council gave its unanimous approval for a planning study that would look at the costs and benefits of a larger-scale project. In such a demonstration, the water would initially be used for irrigation and could later serve potable uses, potentially reducing use on the Truckee River and diversifying a water supply made more uncertain by climate change.
---
Here's what else I'm watching this week:
ENERGY AND PUBLIC LAND
Idaho Power mulling earlier exit of Nevada coal plant: Missed this a few weeks ago, but it is a potentially big deal. Idaho Power, the co-owner of the Valmy coal-fired power plant, is looking at exiting the operation in 2022, three years earlier than expected. The Valmy plant, on the I-80 corridor between Winnemucca and Battle Mountain, is one of two remaining coal plants in the state. The plant's two operating units are co-owned with NV Energy. Idaho Power walked away from its Unit 1 operations in 2019. NV Energy plans to continue operating Unit 1 until 2021.
What it means: The earlier exit, first reported by NewsData's Dan Catchpole, would affect Unit 2, expected to stay online until 2025. An NV Energy spokesperson told S&P Global's Bridget Reed Morawski that the utility "expects to retire or divest 100% of its coal generation with the closure of Valmy 2 by the end of 2025." But the Idaho Power announcement, which comes as NV Energy is developing an updated version of its resource plans due next year, could affect cost considerations for operating Valmy.
The economics: In a regulatory filing, Idaho Power said it could avoid about $3 million in costs from an early exit at Valmy. Still, the early exit is not a done deal. The utility is planning to consider other factors, including market prices and risk management.
Lithium hopes in a Biden administration: The CEO for top lithium producer Albemarle made comments this week predicting that a Biden administration would boost the industry by spurring electric-vehicle development, Bloomberg's Yvonne Yue Li reported. The only active U.S. lithium operation, Silver Peak, is in Nevada and owned by Albelmarle. The state has seen an increase in lithium claims over the past several years. But there is tension between new lithium projects, needed to decarbonize, and the environmental consequences of poorly-sited operations. The National Mining Association also congratulated Biden, specifically calling out solar panels and electric vehicles. The Washington Post's Dino Grandoni and Alexandra Ellerbeck have more.
Energy star: A report shows Nevada in the top five states for the percentage of new homes with a certification from Energy Star, the program that rates homes for energy efficiency. According to The New York Times' Michael Kolomatsky, 2,725 new Energy Star certified homes were built in Nevada in 2019, or about 21 percent of the market share.
Where the solar goes: On Friday, federal land managers approved a 500-megawatt solar array outside of Pahrump. The utility-scale solar field, known as the Yellow Pine Solar Project, is one of several large renewable projects slated to come online in the Mojave Desert near Las Vegas. But conservation group Basin and Range Watch has raised concerns that the 3,000 acre-project would harm Mojave yucca and the desert tortoise. In a press release Tuesday, Basin and Ranch Watch co-founder Kevin Emmerich said "the purpose of renewable energy should be to benefit the environment, not remove essential habitats for iconic and imperiled Mojave Desert species."
A broader issue about where to place solar: Emmerich's concerns are not limited to the Yellow Pine Solar Project, as KNPR's Heidi Kyser and Joe Schoenmann reported last week. He worries about the cumulative effect of solar sprawl in the desert and is advocating for directing more solar arrays on top of rooftops and brownfields.
---
WATER
A future for big water projects? Maybe not: KUNC's Luke Runyon looked at the setbacks that 2020 brought for three large-scale western water projects in New Mexico, Nevada (the Las Vegas pipeline) and in Utah. Water providers in the three states have eyed the plans for years. But they've faced political pressure, legal hurdles and questions over whether they'd even be cost effective. As New Mexico journalist Laura Paskus said, "I think we're at least getting the idea now that these old style projects are just not going to work for so many reasons."
"Lake Mead Will Go Down:" When asked what a bumper sticker for the Colorado River would be, "Lake Mead Will Go Down" is the answer Terry Fulp, director of the Bureau of Reclamation's Lower Colorado River Region, gave early in his career. That anecdote comes from a Q&A Water Education Foundation's Gary Pitzer did with Fulp, who is retiring after 31 years with the agency.
Lessons from the pupfish: Mother Jones writer Tim Murphy reflected on what the Devil's Hole pupfish, whose "lives are spent in quarantine," means in 2020. It's a little missive on a fish most Americans don't think about every day, but have invested heavily to protect.
---
POLITICAL TRANSITIONS
Pushing policy to the left: KNPR's Heidi Kyser looks at the Nevada Environmental Justice Coalition and the Sunrise Movement's efforts to influence policy, especially around the Clark County Lands Bill and conversations about growth in Las Vegas. "It's hard, laudable work by most measures," Kyser writes. "But it could also be a thorn in the side of establishment liberals with climate deniers on their right and economic growth boosters breathing down their necks."
Two new environmental commissioners: Last week, Gov. Steve Sisolak announced two new appointments to the State Environmental Commission: former State Engineer Jason King and Jocelyn Torres, a senior field director for the Conservation Lands Foundation. The commission reviews regulations, assesses air quality penalties, and holds hearings if companies or groups appeal decisions made by the Nevada Division of Environmental Protection.
A Biden transition: Bret Birdsong, an environmental law professor at UNLV who served as a deputy solicitor during the Obama administration, is advising the Biden transition team on issues related to the Department of Interior. Birdsong has a strong background in public land policy and water law. With more than half of the state's land managed by the Bureau of Land Management, Interior plays a significant role in everything from conservation to permitting mining. Interior also oversees the U.S. Fish and Wildlife Service, the Bureau of Reclamation, which manages water infrastructure, and the Bureau of Indian Affairs. The Biden transition team for Interior also includes Tanya Trujillo, a New Mexico attorney with experience on the Colorado River.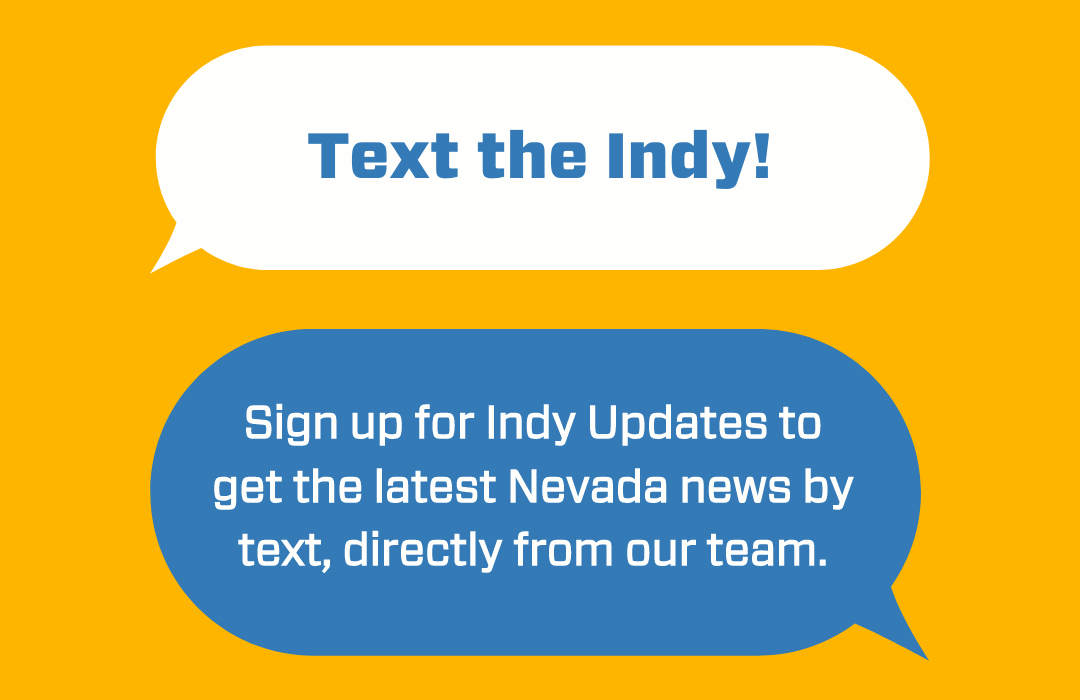 Featured Videos
Comment Policy (updated 4/20/2021): Please keep your comments civil. We reserve the right to delete comments or ban users who engage in personal attacks, use an excess of profanity, make verifiably false statements or are otherwise nasty. Comments that contain links must be approved by admin.