Indy Environment: Las Vegas is updating its urban plans. Why that matters for addressing climate change.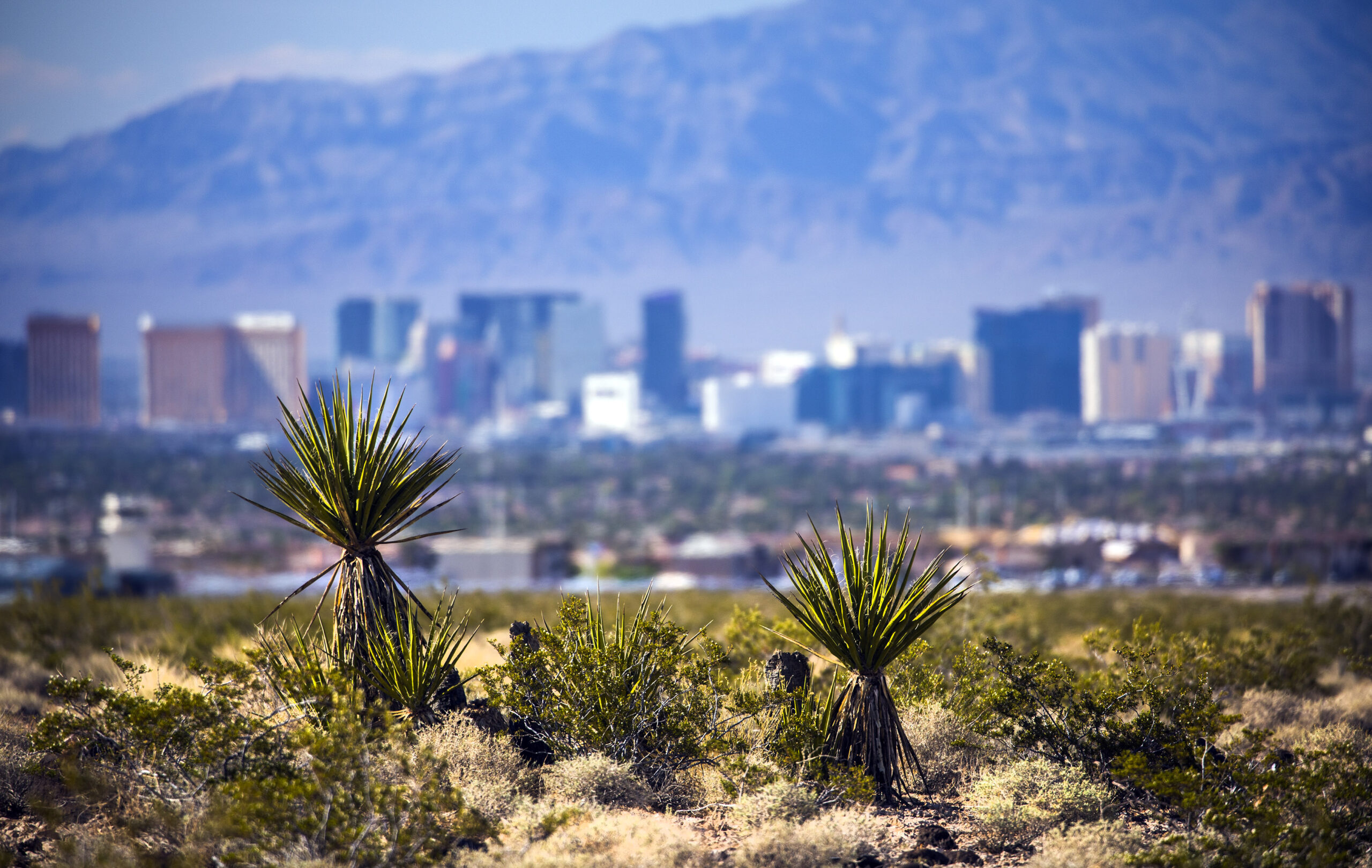 Good morning, and welcome to the Indy Environment newsletter.
To get this newsletter in your inbox, subscribe here.
As always, we want to hear from readers. Let us know what you're seeing on the ground and how policies are affecting you. Email me with any tips or suggestions at [email protected].
---
By 2050, Southern Nevada is expected to grow to almost three million people. Yet the guiding urban planning document for Clark County — its Master Plan — has not been comprehensively updated since 1983, when about 505,000 people lived in the Las Vegas metropolitan area.
It's time for an update. On that, everyone agrees. Earlier this year, the state's most populous county launched a public initiative to rewrite its Master Plan and Development Code. The effort is known as "Transform Clark County," and it's meant to spell out a vision for Las Vegas in the coming decades — to set up the expectations for growth and place rules around development.
To most people, the phrase "rewrite its Master Plan and Development Code" might sound like it is deep in the weeds of local government, the sort of term that might only be discussed at a late-night Planning Commission meeting that has already gone on too long. Although it might not be typical cocktail chatter, the undertaking is hugely important. The detailed planning efforts offer a significant opening to address climate change and to correct past planning injustices.
Through the Nevada Climate Initiative, state agencies are developing a climate strategy due Dec. 1. But it's local governments and regional agencies that are often on the frontlines. Their decisions — about development, zoning, energy codes, transportation — can lessen climate impacts or amplify them. They can help guide development and decide where the money goes.
"To me, climate change is everything," said Jasmine Vazin, a clean transportation organizer with the Sierra Club and part of the Nevada Environmental Justice Coalition, which is fighting sprawl. "Every single car on our road, except [electric vehicles], contribute to our worsening air quality."
If done right, she said the Master Plan rewrite "can be a very important document for pushing for progressive reforms in urban planning" — an opportunity to incentivize infill development and to create multi-modal transportation in a city that grew outward around cars. But Vazin stressed that decision-makers must hear from communities, especially ones historically affected by poor planning.
"If we had community input from all of our communities, then we could have a just transition and a just redevelopment of areas, like West Las Vegas, that were historically redlined," she said.
In looking at climate change in Nevada, Clark County is front-and-center. About 72 percent of the state's population lives in the county, and climate change is expected to increase the days with extreme heat, a trend that could worsen existing inequality in urban neighborhoods.
Still, the fact that a conversation around climate change is happening in tandem with planning for new growth is a notable development. Clark County Commissioner Justin Jones has pushed for a simultaneous countywide climate action planning process known as "All-In Clark County."
It marks a significant step, Jones said. In the past, climate change had not been a central focus for the county, but Jones said it deserves more consideration when the commission makes policy.
Every time the county changes an ordinance on issues that are not related to zoning and planning, it is required by law to conduct a business impact statement. Yet there is often little consideration of the climate impacts — and they can be large.
"We do a good job considering the impacts to business," said Jones, who was elected to the commission in 2018. "We also, for many decisions, need to consider the impact on climate."
At the same time Clark County is starting its planning process, the city of Las Vegas is finishing its updated Master Plan. Marco Velotta, a senior management analyst with the city, said that the plan was a departure from past approaches. He said the city placed an emphasis on looking at how systems — transportation, land use, water and housing — interacted with one another.
"This was a totally different approach to how we put together the entire plan," he said.
Undergoing a comprehensive planning process can, in and of itself, reveal climate issues that should be addressed. For instance, Velotta noted that geographic data pointed to a disparity in which communities faced more heat. Neighborhoods like Summerlin West were a few degrees cooler, on average, than areas closer to Las Vegas' urban core with more low-income residents.
"From an equity standpoint, that's a huge problem," he said.
In any plan, climate organizers stressed the need for broad participation. Vazin, along with the Nevada Environmental Justice Coalition, has pushed Clark County to do additional outreach.
Respondents of a Transform Clark County survey, which solicited feedback on several topics, were mostly white and affluent, according to the results. It led Vazin to ask: "Is that the only demographic that we want to be building our future on?" A later survey, with a Spanish option, yielded results from a more diverse group, but the results still do not reflect the full population.
Dexter Lim, an organizer with the Sunrise Movement, echoed these concerns and said he wanted to see a Master Plan revision with input that matched the demographics of the county.
"It could be another 50 years before we look at this again," he said.
Here's what else I'm watching this week:
---
Late-season fires: Multiple fires ignited in Northern Nevada and California Tuesday evening as fierce winds whipped through a region where there was already dry fuel. The Pinehaven Fire, in southwest Reno, burned through a suburban area — it destroyed five homes and damaged 15 — and sent smoke billowing across the city. The Reno Gazette Journal has more coverage.
The cause of the fire is still under investigation. But the fire burned with high winds in an area with dry conditions (Reno set a record of no precipitation in September and October). It's hard to pin any one fire to climate change or make a direct link in this case. But overall, warming in the West has meant a longer and more extreme fire season, said Tim Brown, director of the Western Regional Climate Center at the Desert Research Institute. He said that, in general, he likes to think of it this way: "climate enables fire, weather drives fire." Climate trends set up the underlying conditions for fire, increasing the risk, but weather often dictates how a fire will move. Brown said the way cities are built can also come into play as more people are living in what is known as the Wildland-Urban Interface, the area where houses begin to blend with the natural landscape. "It's as much of a people concern as it is a climate change concern," Brown said.
A new carmaker alliance: "One of the stranger things that has happened during the Trump administration—a category with no small amount of competition—is that the car industry and the oil industry have grown to resent each other," writes The Atlantic's Robinson Meyer. With global demand for electric vehicles, car companies have forged new alliances. On Tuesday, about 30 companies (Tesla, Uber, Rivian), electric utilities (PG&E, Duke Energy) and lithium developers (more on that in a second) announced a new trade group: The Zero Emission Transportation Association, or ZETA. Its goal is to lobby Congress for policies that make car sales all-electric by 2030. Notably, ZETA's founding members include several lithium mining companies and a trade association for the copper industry. Among those mining companies is Albemarle, which runs the only U.S. lithium operation outside of Tonopah, and ioneer Ltd, a lithium miner eyeing a project (also near Tonopah) that has faced pushback from environmental groups and ecologists. The proposed mine poses a threat to a rare buckwheat species found only on about 10 acres.
Mining, Biden and electrification: "With Biden proposing to hasten the demise of coal and other fossil fuels with his $2 trillion climate plan, miners of so-called strategic metals are hoping Biden's team sees them as partners, not foes," reports Reuters. Electrifying the grid is going to require a lot of lithium and copper, among other minerals, and the industry is already lining up to make the case for mining projects on federal public land, including the ioneer project and another proposed lithium mine north of Winnemucca.
What the solar industry is asking for: The solar industry's top trade association is prioritizing the renewal of a federal tax credit and changes to trade policy as it prepares for the incoming Biden administration and a new Congress, Greentech Media's Emma Foehringer Merchant reports. You can read the Solar Energy Industries Association's full policy agenda here.
Geotagging, gatekeeping and access: Wyoming Public Radio's Maggie Mullen takes a thoughtful look at the backlash to geotagging on social media and the evolving conversation around the issue of sharing natural places. Can anti-geotagging be a form of gatekeeping?
The new battle: As demand for coal declines, environmentalists are focusing their attention on natural gas. The Los Angeles Times' Sammy Roth looks at some of the fault lines developing, at the national level, over transitioning from natural gas. Meanwhile, states bordering Nevada are debating natural gas policies. California cities and counties have moved to prohibit natural gas in new homes. Utah, following Arizona's lead, is the latest state in the West, to consider banning local governments from taking such action, Brian Maffly reports for the Salt Lake City Tribune. 
Update: This story was updated at 1:20 p.m. on Nov. 19, 2020 to indicate that business impact statements are not required for planning and zoning ordinances.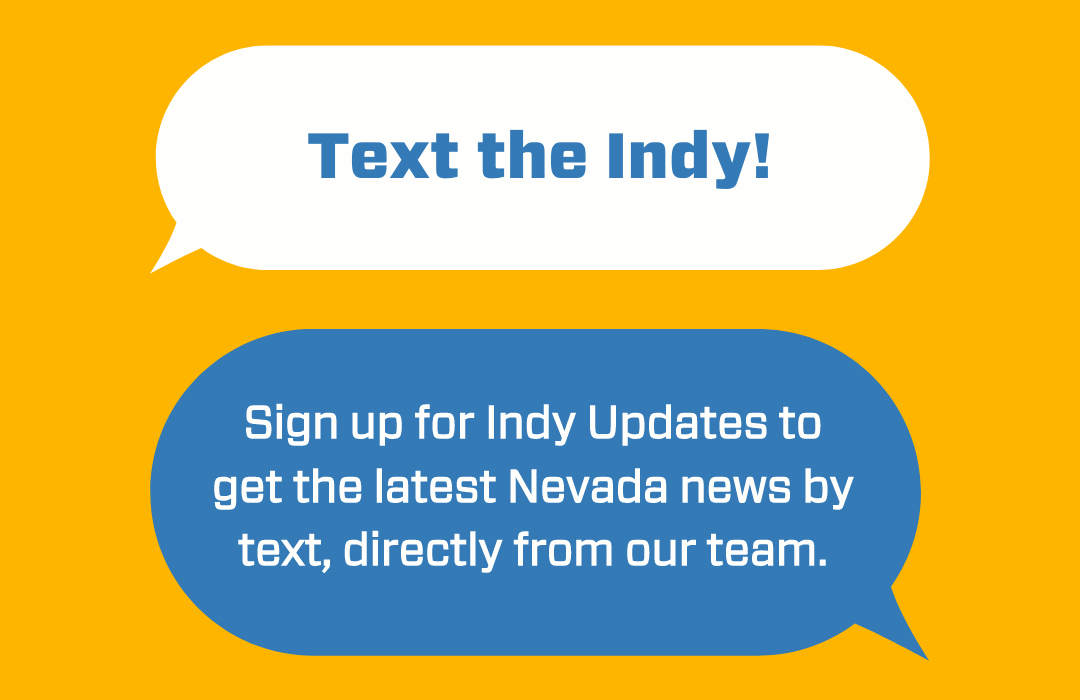 Featured Videos