Indy Explains: Why Clark County wants to regulate hookah lounges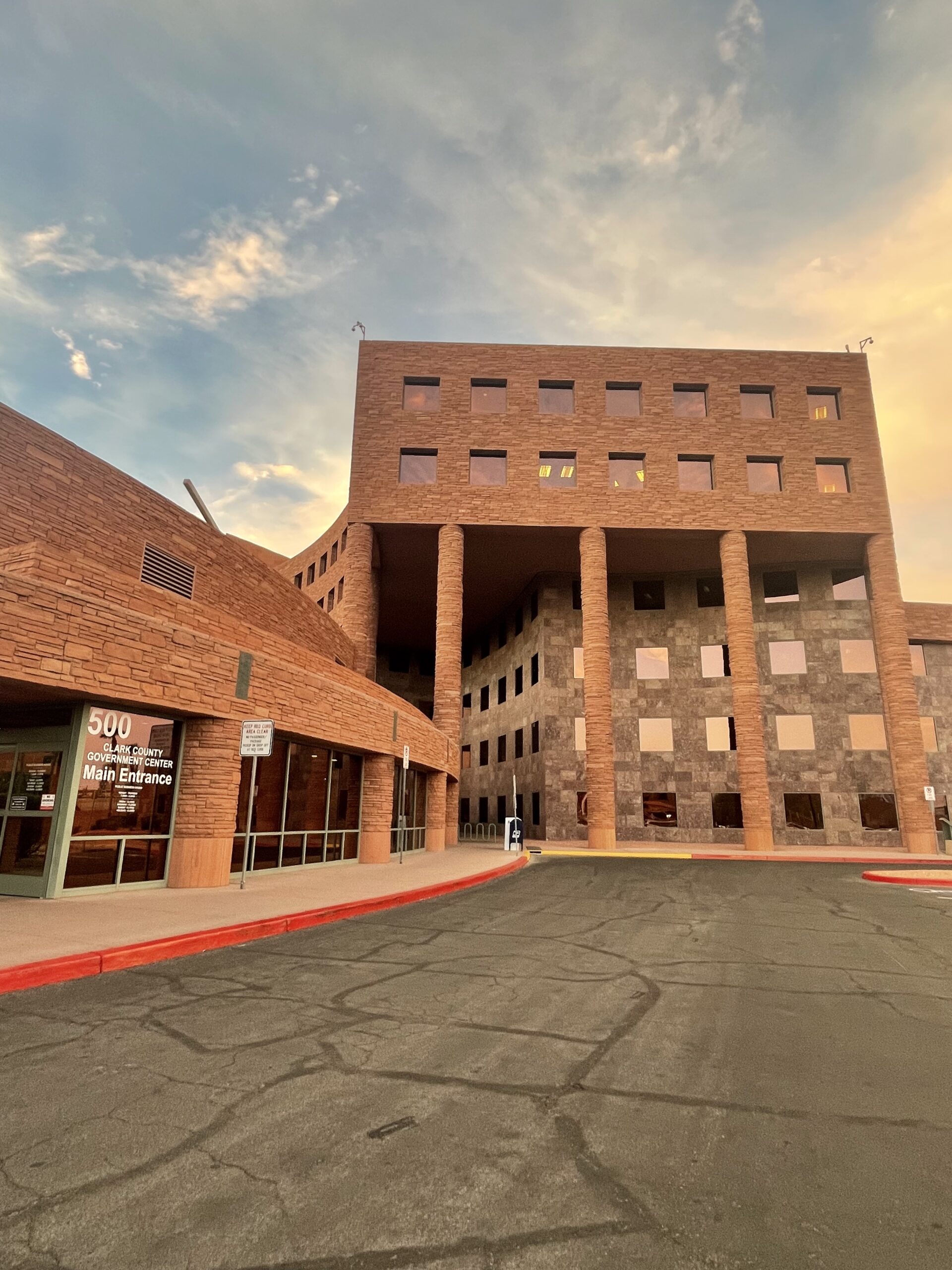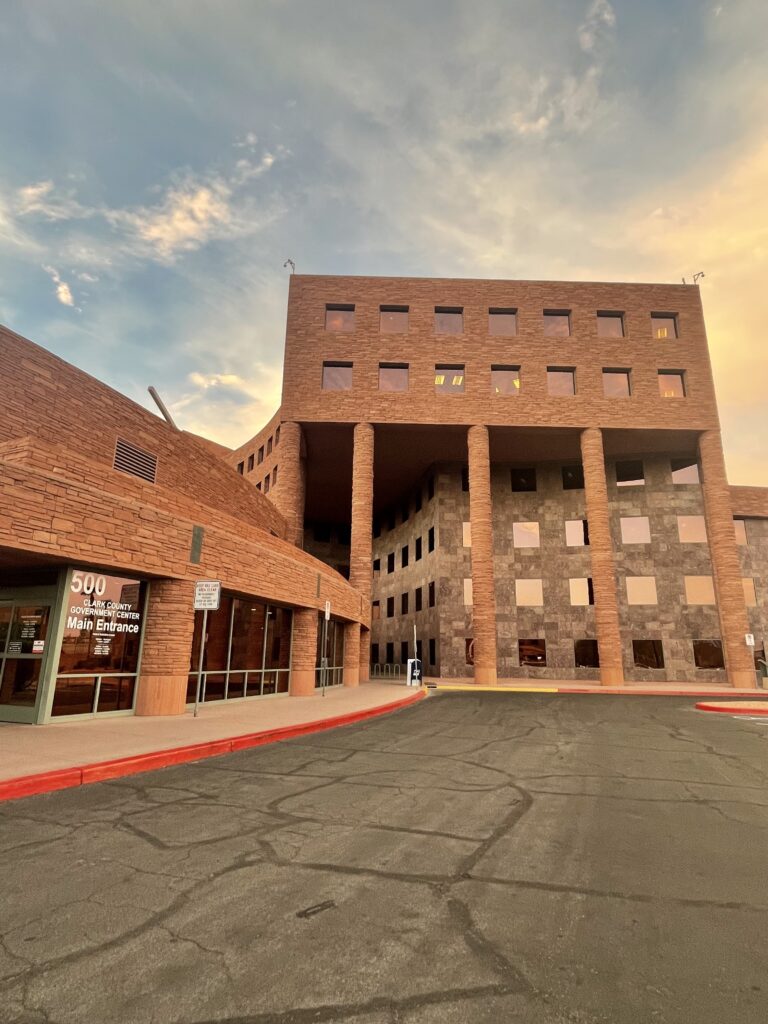 After one person was killed and more than a dozen injured in a shootout inside of an illegally operated hookah lounge, the Las Vegas Metropolitan Police Department wants Clark County leaders to create a hookah lounge license.
Metro Lt. Ailee Burnett said during an Oct. 4 Clark County Commission meeting that there has been an "uptick in activity" at hookah lounges over the last few years and that the establishments have gained a reputation for pushing boundaries, such as serving patrons bottles of alcohol similar to nightclubs, hosting live entertainment or charging admission fees.
"We get a lot of complaints from community members, law enforcement, the area commands [about hookah lounges]," Burnett said. "A lot of those complaints ask for our assistance in helping to [moderate] some of the entertainment nights that they have."
Burnett's comments highlighted what has become a regulatory loophole — despite the industry's growth, there is no specific business license in Clark County for a hookah lounge. Instead, Hookah is regulated in the county with an ancillary permit added on to a business license, such as a restaurant or supper club, in which food service is the main attraction and alcohol may be served, or taverns where food service is not required.
Metro Police and Clark County want to better regulate hookah lounges by creating a new licensing process that could include requirements such as an FBI clearance or a probationary period that could come with a limit on business hours. County officials have invited hookah lounge operators into this process, but based on their public comments, many want more clarity on a regulatory process they fear could inadvertently drive them out of business.
Burnett said there are roughly 60 to 75 hookah lounges that are licensed as supper clubs in Las Vegas and they are not permitted to charge admission fees or operate like nightclubs.
While presenting "the ugly side of hookah" to commissioners, Burnett shared social media advertisements and video clips from security cameras inside local lounges that showed hookah smoking, women dancing at booths and bottles being carried out to tables with flashing lights.
Burnett said law enforcement has spent many hours and police resources on monitoring hookah lounges, many of which she said violate licensing requirements by not serving food.
"Many times, we have seen these operators getting licenses just for restaurant[s]," she said. "And then they're not getting the alcohol [license] along with it … They're circumventing a suitability investigation that goes through my office with Metro."
Commissioner Tick Segerblom said during the meeting that he and Commissioner William McCurdy want to professionalize and improve the hookah lounge industry in collaboration with industry leaders, which could include a new licensing process.
"We have to make sure we're not harming the industry," Segerblom said. "Because the industry … is very successful and very prominent, and growing."
Popularity and ordinances
According to the National Center for Biotechnology Information, waterpipe tobacco smoking stems "ambiguously" from traditions in Southwest Asia and North Africa, but hookah lounges or shisha bars are not new to American hospitality.
Four centuries ago, a physician in India created the waterpipe, or hookah, to serve an emperor, and the invention quickly spread to the elite across neighboring Middle Eastern and African countries. By the 1960s and 1970s, it became an alternative to cigarette smoking and an extra activity for restaurants in the "western world," as entrepreneurs migrated to America.
After decades of anti-tobacco campaigns targeting cigarette smoking, the hookah industry has become increasingly popular in the U.S. and has since grown into a burgeoning industry with California, Nevada, Arizona and Washington, D.C., being the highest-ranked states for lifetime use.
During a Clark County Commission town hall in mid-September, hospitality professionals were asked to weigh in on possible regulations for a hookah lounge license.
McCurdy said they are looking to introduce a process that allows for "the safe application of the business" — something he said would ultimately improve the industry.
"I know that we will look at these policies side by side, to make sure that we are proposing the same thing," he said to the crowd. "So that we have an industry standard for how we're going to look at hookah lounges in the future."
Possible considerations include:
Requiring a privileged license to operate a hookah smoking lounge
Mandating work cards from LVMPD for employees and setting an age limit of 21 and older for employees and customers
Required suitability investigation or an investigation into someone's reputation
Any live entertainment requires a specialized permit
Submit a security plan, and agree to operate in a "decent, orderly and respectful manner"
Prohibit admission charges
Allowing for licenses to be revoked, suspended, or non-renewed for cause
During the suitability investigations, law enforcement and officials could issue temporary licenses with temporary constraints on the business, until a business owner proves trustworthy.
When the topic of banning admission fees was raised, no one in the audience from the hookah lounge industry spoke against the concept. Admission charges are allowed during live entertainment at establishments with a supper club license.
Hookah permits for licensed caterers will not see a change and county officials say that any new changes will not be applied retroactively.
Conversations at the town halls arose about security and accountability for parking lot activity. McCurdy said they are not asking businesses to have security guards, but that owners have a security plan in place to ensure the safety of patrons and the community.
License types
Clark County commissioners and hookah industry professionals discussed the current regulations for bars, hookah lounges and restaurants at a town hall held last August, with a second town hall held mid-September focused on possible considerations for the new hookah lounge license.
During the first town hall, Segerblom said he realized that the businesses were not being monitored and regulated properly. During the meeting, county and city leaders gave a presentation about the many ways hookah lounges could not operate like nightlife venues because of the current regulations, while a crowd of roughly 50 business owners, workers and entrepreneurs listened.
A hookah permit marks a business as an establishment that primarily, or through ancillary service, includes the smoking of tobacco, or other substances "from a communal, single or multi-stemmed water pipe." To obtain a hookah permit, which is free in Clark County, a business owner must schedule an appointment with the county clerk to get the additional service approved through a public safety inspection.
The fire department will inspect the business to make sure it's up to code, along with the Southern Nevada Health District if it's serving food and drinks. A zoning inspection also takes place to ensure the location is suitable, based on land use.
"If you add a hookah on to a restaurant license, this still does not allow for the sale or service of alcohol, live entertainment, charging of admission fees or the operation of a night club," said Jennifer Wilfred, the assistant manager at Clark County business licensing.
Supper clubs were the most common businesses with an attached hookah permit.
"The supper club … may be a term that's unfamiliar to some people," Wilfred said. "But I'm going to give you an example — of what you might think of as an Applebee's. Something like that would be a supper club."
A tavern license, the only business named that can operate like a nightclub, or an adult entertainment cabaret such as Spearmint Rhino Gentlemen's Club, can have bottle service, live entertainment and charge admissions fees and is not required to sell food.
During the town hall, Jasmine Fox, co-owner of Atlanta-based Cru Hookah Lounge franchise, told leaders that the policy did not define what it means to "operate like a nightclub" and that the codes did not speak specifically to bottle service.
"I think making sure that…if there's an issue, that you let us know," she said. "Because I'm definitely an owner where I made sure I had every permit."
She said her temporary liquor license was not renewed because she was providing bottle service, but that she was never cited by inspectors or police who witnessed her business practices. County officials say the law explicitly addresses that.
Fox came to Las Vegas last fall to open the sixteenth location for Cru Hookah Lounge, which is located on Maryland Parkway across the street from UNLV. The space was used by locals and UNLV students, as some worked there, while others hosted graduation parties, student organization meet-ups and nightlife.
"I think it should be clearly defined what you guys perceive as a nightclub and what our business vision is," Fox said. "My business was a lounge, a hookah lounge."
Following the two town halls, county officials directed the business licensing department to educate business owners about current regulations and use "existing enforcement tools," until a status update is presented to the board "sometime next year."
Safety and stigmas
Hookah lounge owners, caterers and entrepreneurs said they feel like there is a stigma associated with their businesses because of "bad actors." They also asked county officials to look at ensuring landlords have more liability in securing premises for hookah-based businesses.
Alex Abram, the assistant manager at Splash Supper Club, a swanky fine-dining restaurant that serves hookah on Flamingo and Jones, said when it comes to security, his business goes over and beyond the bare minimum.
"Not only do they watch the surroundings, but they'll also watch the couple of businesses in the back that we've checked on, to make sure that they're okay, and stuff like that," he said about his security team.
Abram said he is proactive when it comes to safety and security, and that he believes there is a high chance that his business would be blamed for incidents in the vicinity.
In recent years, a small number of hookah lounges experienced deadly violence or reoccurring robberies, while, according to Fox 5 News, prominent Vegas-based restaurant Paymons recently dropped the word hookah from its name.
Abram said fellow supper club operators have to be on top of things and that being in business requires people to understand that they have a responsibility to the public and the community. He said that no matter the industry's reputation, the goal should be to make things better.
"[The industry] could have been bad before you, but you want to make it a better place than what it was beforehand," Abram said.
The Nevada Independent is raising $200,000 by Dec. 31 to support coverage of the 2024 election.
Tax-deductible donations from readers like you fund this critical work.
If you give today,your donation will be matched dollar-for-dollar.
Give + Get Matched
Featured Videos