The Indy Outlook: Testimony Exposes Myopia of Higher Education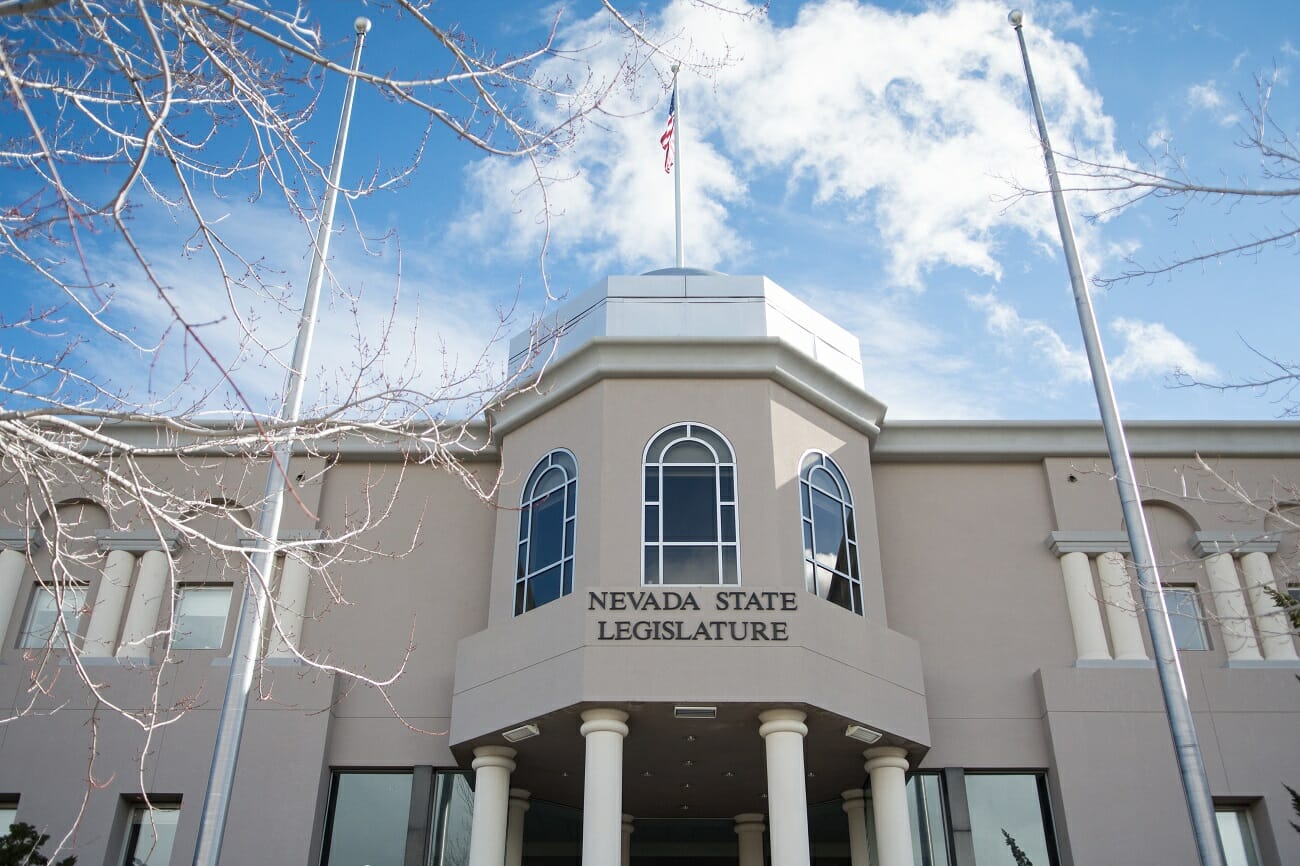 With long days of committee hearings during the legislative session, extraordinary information with extraordinary implications can be accidentally overlooked. As a society, we often overuse terms like "revolutionary" or "game-changing," but data of that importance has come to light this legislative session through testimony on both long-term unemployment and the path from education to employment presented to the committee on Commerce and Labor (Assemblywoman Irene Bustamante Adams, chair).
This testimony has now powerfully reinforced the findings of a Board of Regents meeting prior to the legislative session in which discontent with higher education priorities was expressed. Unfortunately, Regent Trevor Hayes, with support from Regent Cedric Crear, did not have this new data to which I refer and with which they could have forced a reassessment of higher education priorities.
There is nothing conceptually wrong, for example, with UNLV's desire to graduate annually at least 200 PhDs (by 2025) but the Legislature now has data that doing so will not adequately address the policy triad of Nevada's economic development, youth unemployment, and minority unemployment.
For the first time, actual hard data on aligning Nevada's education spending to educational needs was presented. It was based upon new research from the Governor's Office of Economic Development (GOED), the Department of Employment Training and Employment Rehabilitation (DETR), and the Governor's Office of Workforce Innovation (WINN). This ground-breaking research calls for a total reassessment and accountability review of misplaced higher education priorities.
A summary chart appears below from the presentation of WINN Executive Director Manny Lamarre.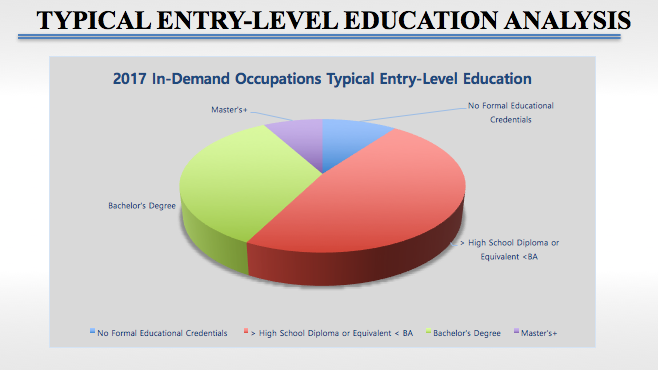 For the first time, it has been definitively shown that the majority of in-demand jobs in Nevada (47 percent) represent middle-skill jobs. These jobs jobs require education beyond a high school diploma but less than a four-year degree. These jobs represent the educational needs of, and actual workforce demand for, positions with the potential to have an impact on that crucial Nevada policy triad.
When the in-demand sector of four-year bachelor's degrees is added (representing 34 percent of in-demand jobs), together they represent 81 percent of the workforce training that is actually needed across the state. This is game-changing information that calls for a revolution.
Enthusiasm for creating educational programs aimed at training Nevadans for middle-skill jobs seems sadly lacking in our higher education circles, except for the community colleges and ancillary institutions. Even bachelor's degrees are sometimes viewed as quaint and old-fashioned. Higher education appears to be enthralled with expanding doctoral programs and the like. If higher education can garner private funding to reach these lofty objectives, that is fine, but public dollars need to focus on getting the best possible return on educational investments that will help the most Nevada families -- a return now made clear by hard, incontrovertible data. (This approach has been outlined in the recent report by McKinsey and Company as part of their ongoing work on connecting education to employment.)
If Nevada is to seriously address the triad of economic development, youth unemployment, and minority unemployment, it will likely require an energized Legislature working with a bold Board of Regents to foster realignment in higher education priorities.
Disclaimer: This editorial does not represent the views of UNLV.
This op-ed is one of two on the Nevada economy published on Monday, March 13, 2017. The columns are Part Two of a series we're calling THE INDY OUTLOOK and that will be written by Nevada economists.

This column's author, Dr. Alan Schlottmann, Ph.D., is a Professor of Economics at UNLV's Lee Business School. 
Selected Sources:
WINN (GOED, DETR) presentation:
http://gov.nv.gov/uploadedFiles/govnvgov/Content/OWINN/features/InDemandOccupationsSectorCouncilReport.pdf
McKinsey and Company:
http://www.mckinsey.com/industries/social-sector/our-insights/closing-the-skills-gap-creating-workforce-development-programs-that-work-for-everyone
Board of Regents:
http://www.reviewjournal.com/news/education/official-accuses-nevada-board-regents-violating-open-meetings-law
The Nevada Independent is raising $200,000 by Dec. 31 to support coverage of the 2024 election.
Tax-deductible donations from readers like you fund this critical work.
If you give today,your donation will be matched dollar-for-dollar.
Give + Get Matched
Featured Videos