Walker Lake on April 17, 2019 (David Calvert/The Nevada Independent)
Indy Q&A: Reflections on Thanksgiving from tribal community leader Brian Melendez
November 28th, 2019 - 2:00am
Brian Melendez, who is Northern Paiute, Southern Paiute and Western Shoshone, grew up between the Reno-Sparks Indian Colony and Hungry Valley. He recalls his behavior in his adolescence and young adulthood as "destructive."

But today, Melendez operates a small business dedicated to helping native communities, hosts free meditation classes throughout the community and produces his own podcast, "Coffee with an Indian."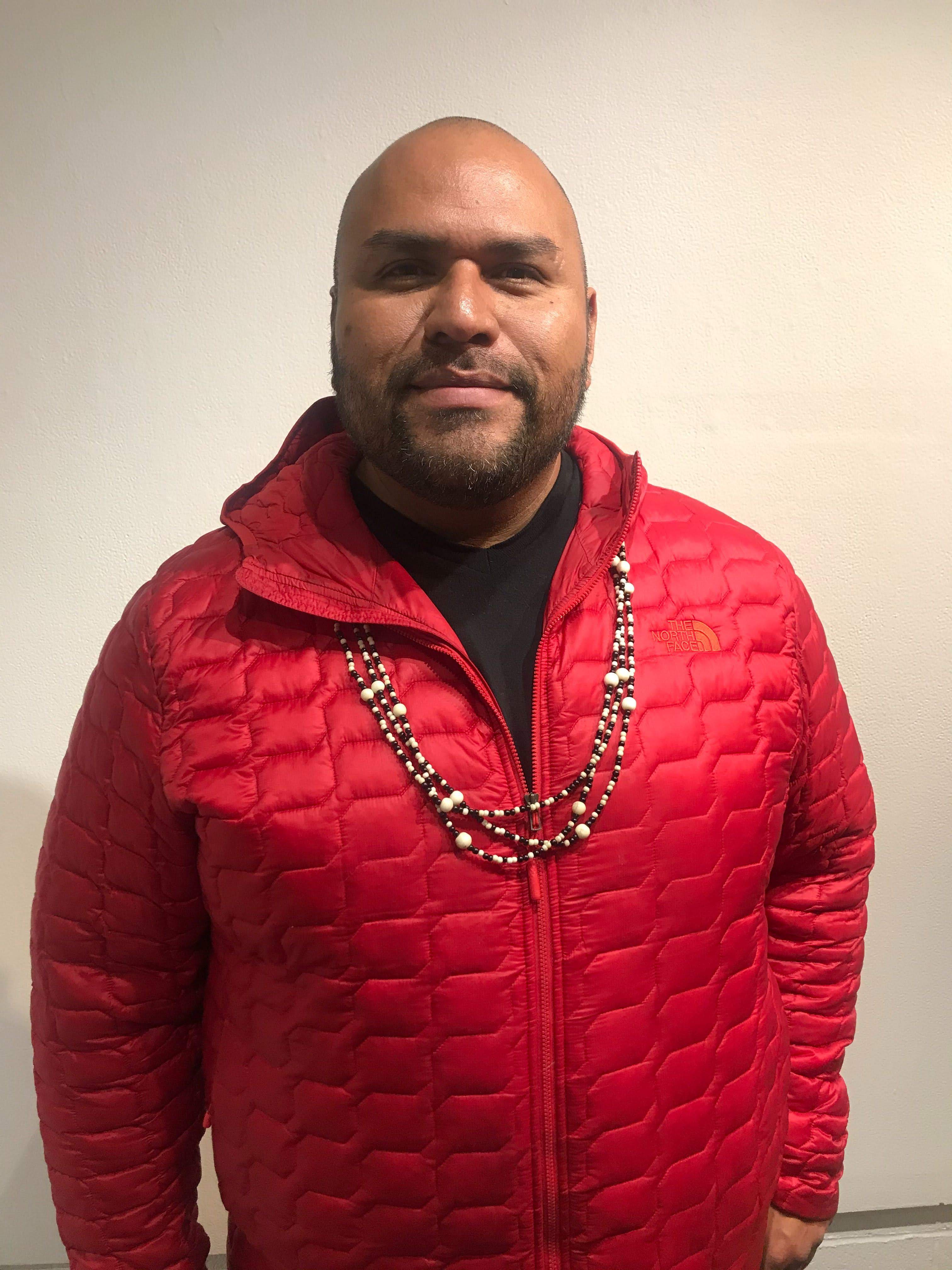 A community leader in his own right, Melendez was the featured speaker last week for an open mic night at the Holland Project, an all-ages arts and music initiative organized by young people in Midtown Reno. He wore a bright red North Face jacket with strings of native jewelry made from buffalo horn and buffalo bone hanging from his neck as he read three poems from his phone.

"Pay close attention to what I say," he said. "This is Indian land. [Expletive] my DNA comes directly from this sand. When colonizers started stealing, my people bled, fought and hurt. So watch where you're walking because there's blood in this dirt."

His poem dealt directly with the colonization of indigenous land, a theme he says is often overlooked at Thanksgiving in favor of a more sanitized depiction of pilgrims and Native Americans. Melendez sat down with The Nevada Independent after the event to share his thoughts on Thanksgiving as a Native person and his perspective on gratitude.

Question (Q): What has your experience on Thanksgiving been like? What does that day look like for you?

Answer (A): For us as tribal people, we do the best we can at giving thanks every day. Our understanding, our cultural worldview is built on the idea of gratitude, for the most part, in whatever it is that we're doing. So this holiday of Thanksgiving ... If it gives us an opportunity to be with each other and eat food, then that's just what we do, but as far as the emphasis of what it means to us in whatever whitewashed story that's been handed down to people, we don't absorb that or really honor that.

As far as the celebratory Native American Heritage Month in November, I think it often can turn our culture, our identity into caricatures, and I think that it can turn our identities into things that people think they're celebrating, but oftentimes they're mocking.

If people want to celebrate us, they should ask us how we feel about our land. If people want to celebrate us, they should ask us what we think about the history of our people, about the cultural genocide, about the degradation of our cultural identity, the appropriation and mocking of our ceremonies and our rituals.

And they should ask us about those things because that's equally us. They should ask us about our cultural understanding and our communal impacts that have been stricken by poverty, by mass homelessness, by all of these things that hurt and plague our communities.

That's what we deal with every day. We're trying to overcome these things every day.

But that's what I think about when people talk about Thanksgiving. I think about my culture every day and who we are every day, not just on those months, but I also know America has a way of trying to isolate people's identity and lock it all in a month. There's more to us than Thanksgiving.

Q: How do you talk to your children about Thanksgiving?

A: We're talking about things all the time in our community because until we're having conversations that are honest and transparent and real for us in our perspective, then we're not going to heal.

I think we do our children a great disservice if we're not talking to them honestly about what is occurring in their communities and beyond their communities. Because indigenous people, tribal people in America, lots of us are still living on reservations, which means that we've been separated from the biodiversity of other cultures and other communities, whether that be socially or economically. So we are separated from people, not because we want it to be, but because somebody made it that way.

So we have to talk about these things to our children because when they leave the reservation, they have [a] different experience. And when people come onto the reservation, they have a different experience.

Q: What do you think about the Thanksgiving story told in public schools in America to children? Do you think that image is fair in its representation or misleading?

A: I think it's absolutely misleading. I think around the world, other indigenous peoples who've been subjugated to that type of lore or that type of folk tale of these really lighthearted interactions — that's not the truth. That's the story that is told by the people who feel like they have ... the authority to tell that type of story.

And we have a very different story … The students themselves and the teachers themselves should require a certain reading. They should ask people from the communities to come in and speak to them about these things and ask honest questions and create platforms where you can get an honest answer and then you'll know about what's occurring in these communities and how we feel about these particular holidays.

Q: What kind of emotions does this day carry for you?

A: What the day itself carries, I think it reminds me that what we're here to do is learn about each other all the time.

Now, I'm not opposed to coming together and sitting with people. I do that all the time. That's what I do in my life professionally, emotionally and spiritually. I make it a point to sit with all people from all faiths and all beliefs from any culture in the world. And if we want to sit and we want to pray and we want to meditate, eat food, and we want to exchange, fine, let's do that all day, every day, but we don't have to do it on days where you feel like it's forced, it doesn't have to feel contrived.

I'm not going to dress up or show up and be any type of, you know, I guess, exemplary model of what a real kind of docile, domesticated Indian should look like. I'm not that guy. That's not who I am.

Q: Do you think that's the image American history portrays of the first Thanksgiving?

A: Oh, absolutely. I think that the imagery and the portrayal of us in the first Thanksgiving is really corrupt. I think that what they do is they present us as these mindless givers that have no expectation and that we don't have feelings and that we're animalistic and that we don't understand and that we always need to be taught and we always need them to teach us things and show us things and show us how to have certain manners.

I don't think that they respected our language. They didn't respect our relatives. They didn't respect our mothers, they didn't respect our land. They don't respect our culture and they didn't respect what we had to offer them. And it showed in everything that they did ever since then.

Q: What do you tell your children on this day?

A: If we have 365 days in a year, I tell my children to be thankful for 364 days out of the year and on that one day on Thanksgiving, eat some turkey, laugh, enjoy your family, because that may not be what we're doing here. We may be doing something entirely outside of what America does on Thanksgiving.

That's not to necessarily protest … a particular day, because I don't even give it that much energy or emphasis. It's just another day to me. My family shows up, we hang out, but all the other days is what I'm concerned with. Those are the days that I want to be thankful. Those are the days I tell my children to be thankful.

You know, not just one day, one day of thanks — that's America. 365 days of thanks — that's who we are. Those are thankful Indian days for us.

Please join us for
IndieTalks: The rise of nonpartisans in Nevada
Tuesday | May 25, 2021 | 5:00 p.m.
Details & RSVP
Thank you to our sponsors: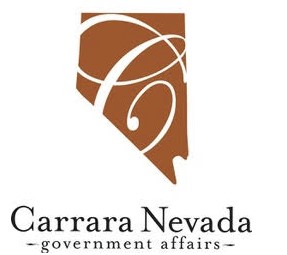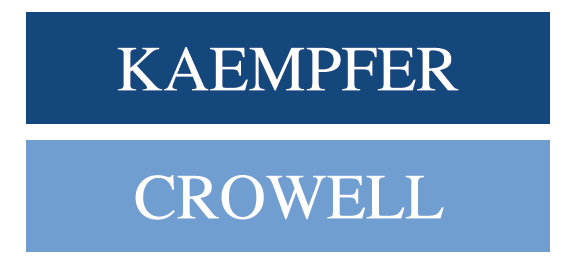 Comment Policy (updated 4/20/2021): Please keep your comments civil. We reserve the right to delete comments or ban users who engage in personal attacks, use an excess of profanity, make verifiably false statements or are otherwise nasty. Comments that contain links must be approved by admin.