Indy Q&A: Director of UNR's "Veggies for Kids" program on tackling health disparities on Indian reservations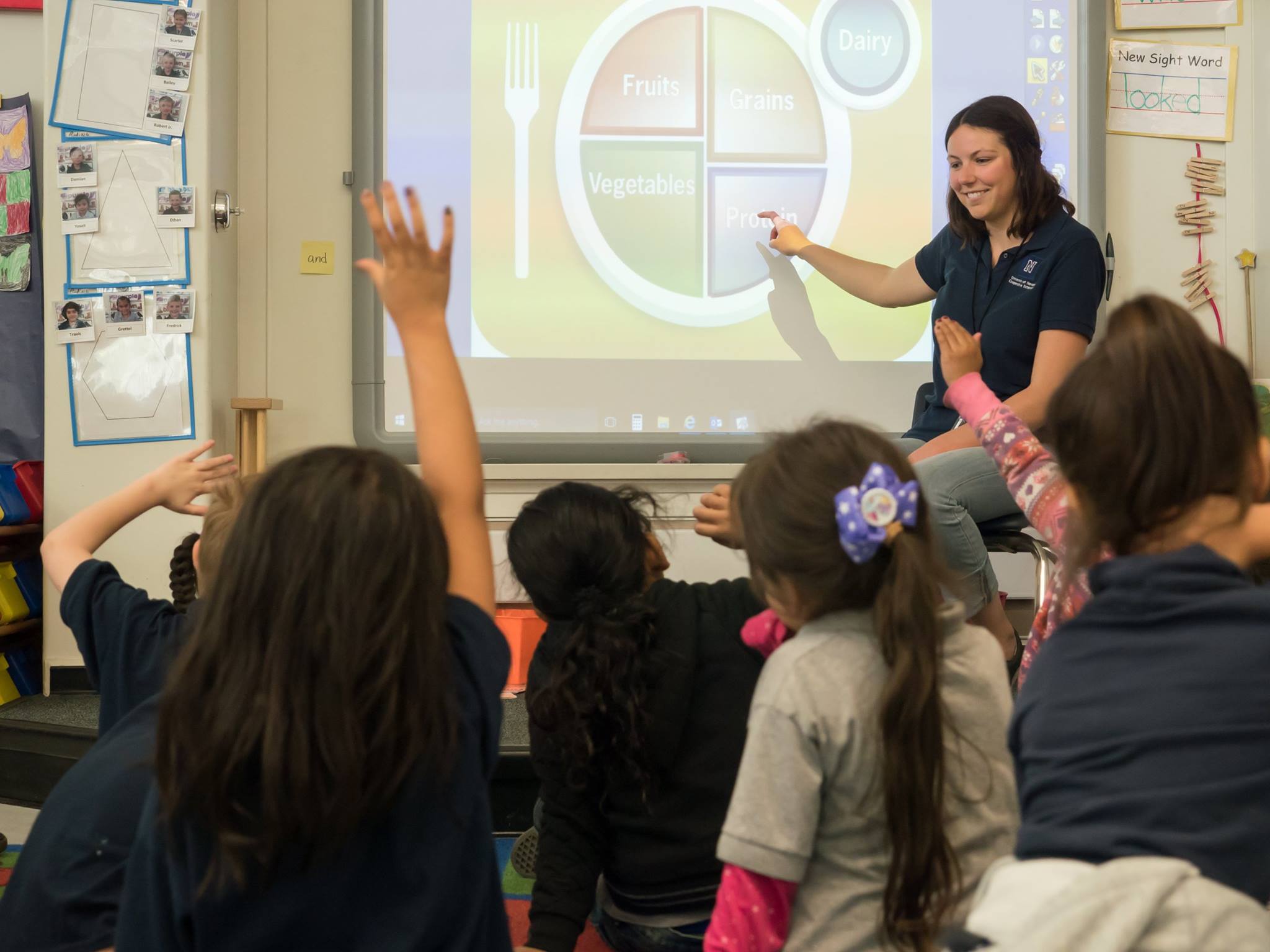 Obesity and diabetes rates are higher on Indian reservations than the national average — a trend that researchers trace back to the creation of reservations themselves, federal intervention, geographic isolation and reduced access to traditional food sources that had supplied tribes for generations.
Researchers at the University of Nevada Cooperative Extension, including Yerington Paiute tribe member Staci Emm, are working to tackle the issue through education and also with a change in mindset about how food is provided to tribes. Their findings were presented in an article published in November in the Journal of Agriculture, Food Systems, and Community Development.
Federal food commodity programs, such as the 1977 Food Distribution Program on Indian Reservations (FDPIR), have "perpetuated a dependency for food access," researchers wrote.
All of Nevada's Native tribal communities participate in the commodity program, which offers food — including many canned, dried and frozen varieties — to income-eligible people living on reservations by the United States Department of Agriculture (USDA).
The researchers argue that Native communities actually have little say in the foods that are distributed to their tribes, adding that "historically, this has increased the amounts of processed foods available through commodity programs."
But the issue doesn't stop at the USDA program.
"The reservation era in the U.S. commenced in 1850, and reservations in Nevada were created between 1886 through 1939," researchers said. "As the land bases were established for Nevada Tribes, tribal members' access to hunting and gathering areas became limited."
The creation of reservations limited Native peoples' access to lands rich in foods that have long been part of their diets, such as wild berries, onions, carrots, venison, elk, groundhog and ground squirrels, according to the researchers.
A proposed solution is food sovereignty. Researchers argue that these communities should have a greater say in the foods that are distributed to their communities.
"Food sovereignty, in its truest sense, is the ability of a population or person to dictate what is a culturally, ecologically, and sustainable food source and to define their own food and agricultural systems," researchers said in the article.
"There are some Tribes in Nevada fighting for true food sovereignty; however, it is a difficult road as most are dependent upon federal programs and funding with dictated regulations and food sources," researchers said.
For Emm, who directs a program called Veggies for Kids, food sovereignty begins with education. Emm grew up in Schurz, Nevada, on the Walker River Reservation, in a family that has farmed and ranched for generations.
Veggies for Kids currently operates in: Hawthorne Elementary School in Mineral County; Natchez Elementary School in Washoe County; Owyhee School in Elko County; and Schurz Elementary School in Mineral County.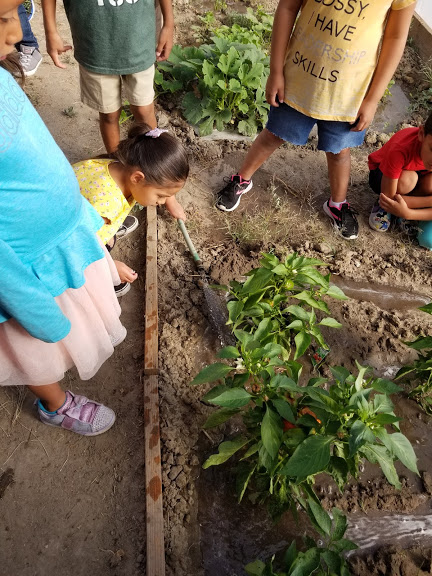 Emm spoke to The Nevada Independent over the phone from her office in Hawthorne, Nevada, about the Veggies for Kids program and the communities she's worked with. This interview has been lightly edited for length and clarity.
Question (Q): Tell me about the program — how and why was it created?
Answer (A): The creation of the program started in about 2001 because we didn't really have a curriculum to put on Indian reservations to do work with youth on increasing vegetable intake, water intake and physical activity, and due to the high obesity rates and diabetes in reservations, there seemed to be a need.
Carrie Seymour was the nutritionist and she developed curriculums for first grade through sixth grade under the SNAPEd program — the Supplemental Nutrition Assistance Program Education under USDA. Carrie retired [around] 2012, 2013, and I took over the program and we decided to target kindergarten or first grade.
So we started developing this kindergarten curriculum. We piloted it. It is almost complete. We've done the research, we can show the efficacy of the program, and now we're working with different tribes and off-reservation schools. So this is kind of our first published documents showing the results of the program for that kindergarten age group.
Q: What was the process of developing the program like?
A: What we did is we focused on increasing vegetable intake by giving them food-tasting experiences to different fruits and vegetables. We talked to them about increasing their water intake and then we have a term called "play hard," and "play hard" is basically to increase physical activity. So we focused on those three areas.
It's very well received. I think the biggest issue is that we have funding limitations into the number of sites that we can provide the program at.
Q: How did you identify the needs of the communities you're working with?
A: Basic overall statistics. If you do a literature review that shows the diabetes rates and the obesity rates on reservations you can identify that need. But I think building this program and working with it, we're also finding that there's a food access issue. So trying to implement that and work with the families of having access.
On reservations, some of them are rurally, geographically isolated, so you may be able to run down to the store and get strawberries, but that's something that they don't even have access to.
Q: How does the program confront the access issue?
A: What we do is we work within the school to try to give them the opportunity to taste different fruits and vegetables, and then if we introduce them in this school, then we can also ask the local grocery store if they can carry those items.
In addition, we do have, in some areas, gardening projects where they can actually grow the different fruits and vegetables.
Q: Where does the funding for the active sites come from?
A: Right now it comes from USDA. It used to come from the SNAPEd programs, but we transitioned over to a federally recognized tribal extension program, Indian Land Tenure Foundation and a Native American agriculture fund.
Q: What were your expectations going into the program?
A: I think with any program, you don't know when you start, where it's going to end up. We knew it was important to have children realize where their food comes from. I don't think I've really realized the impact it would have as far as the types of foods that are available to kids, those food tasting experiences and the impact on those children, and then being able to provide the access. I mean, it's huge.
Q: What were some of the biggest issues you've seen in the communities you're working in?
A: [The communities] are geographically isolated, so their nearest grocery store, they may have a store on the reservation, but the bigger grocery stores can be over a hundred miles away or to most 40 miles away. So just being able to have a vehicle, pay for the gas and go that far, I think is a big issue.
Q: I read that the program is using traditional Hispanic and Native foods as a way to introduce health — tell me more about that.
A: When we began the kindergarten curriculum, we were in some areas where there's the Hispanic population like Yerington Elementary and some of the schools in Reno that had a high Hispanic [population].
So we added some Hispanic lessons, but we also added some American Indian traditional food and language lessons. So when we're talking traditional foods, whether it be Hispanic or it be American Indian, there's also the language presented. So how do you say 'orange' in Indian and how do you say 'orange' in Spanish?
That's something that the kids really grabbed onto and liked because it showed their heritage and to be proud of their heritage and their traditional foods. It worked as well within the classroom. And then we would bring in tribal elders to talk about the historical or the traditional foods in the area and then the kids would actually get to try some of those traditional foods like buck berries, wild onions, pine nuts, that kind of stuff.
Q: What do you predict will happen in the future? Do you think nutrition will become more accessible in these communities?
A: I don't think it's that nutrition isn't in these communities. If you look historically at policies, federal policies that have impacted reservations and because of that geographic isolation, if you look at the FDPIR Program, which is the food commodity program for Indian reservations that all of your food's brought in, but we're seeing some of that not being processed food anymore.
I think that they're really trying to let the tribes have more self-determination over what is in those commodity food programs. And as we've seen in this Farm Bill, the tribes can actually contract for funds and decide if they want to start utilizing more traditional foods.
Q: So, what's next? How long is the program slated to continue from here?
A: I hope that we can continue it as long as there's a need and a want for the program. We have been able — because I think people believe in the concept of the program — to be able find the funding to provide at least that to four to five or so different sites.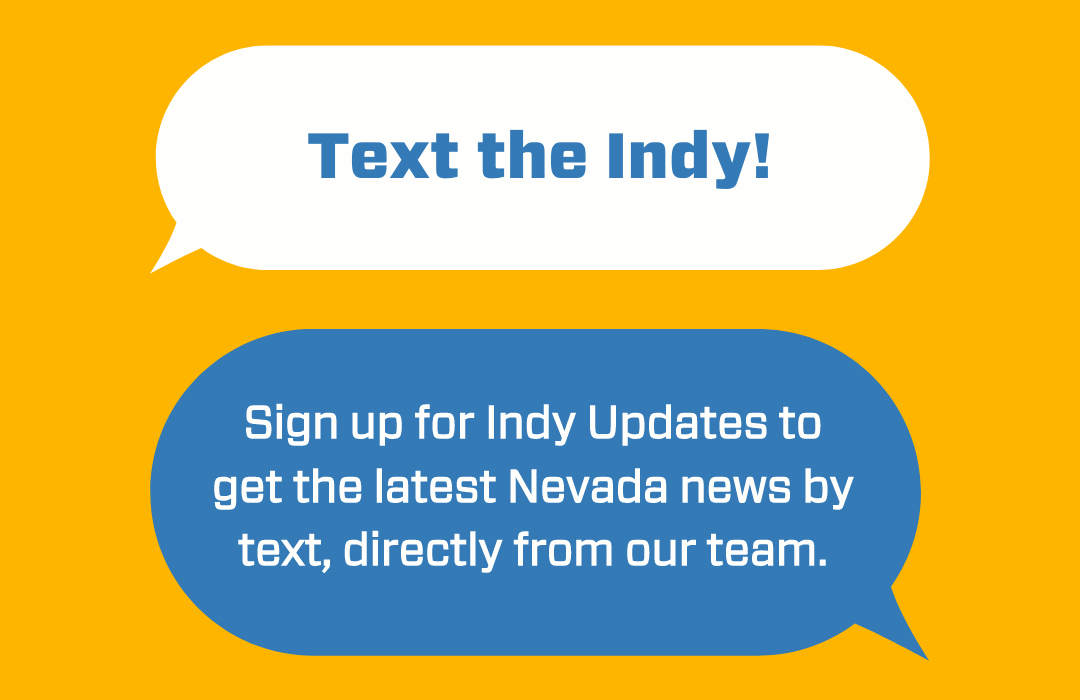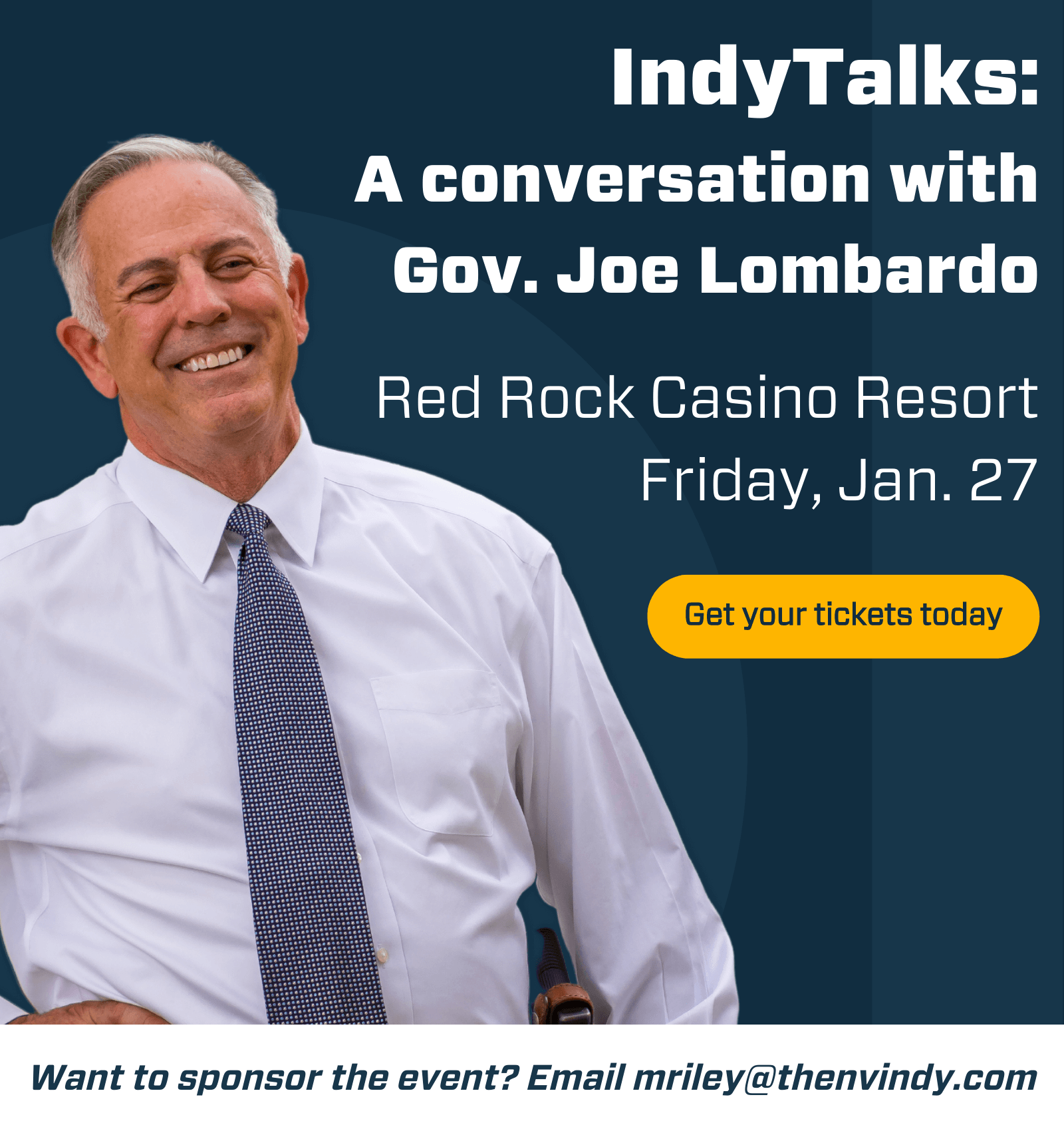 SOLD OUT
Featured Videos
Comment Policy (updated 4/20/2021): Please keep your comments civil. We reserve the right to delete comments or ban users who engage in personal attacks, use an excess of profanity, make verifiably false statements or are otherwise nasty. Comments that contain links must be approved by admin.