Indy Q&A: Las Vegas libraries director on serving diverse communities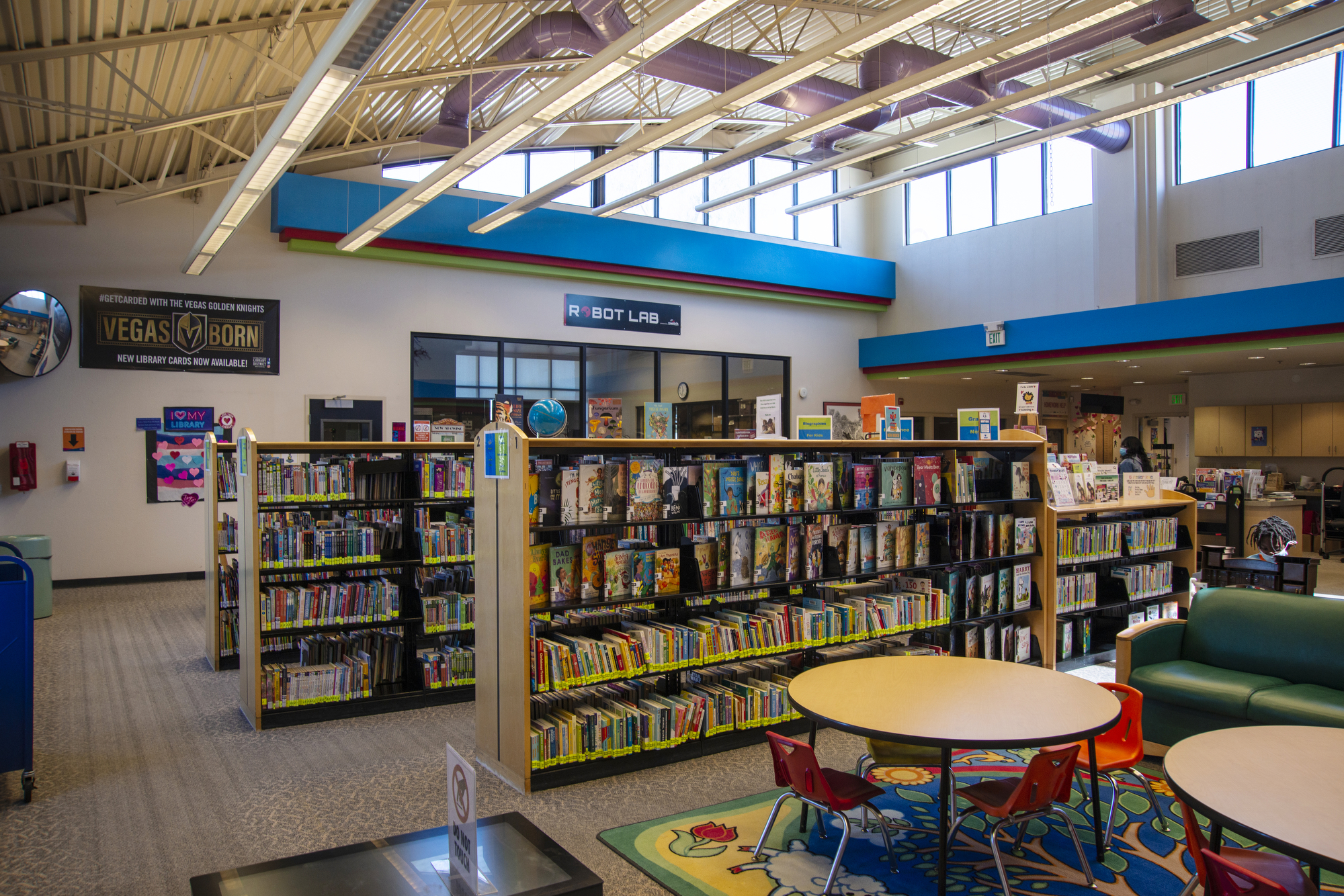 Originally from St. Louis, Missouri, Kelvin Watson never thought his military career would lead him to becoming a librarian and eventually be the head of the Las Vegas-Clark County Library District.
But Watson has now been in the library business for almost 30 years, spending the last two years in Las Vegas, where he is responsible for 25 branches and more than 600 employees. Prior to coming to Las Vegas, he was the director of Broward County Libraries Division in the Ft. Lauderdale, Florida region.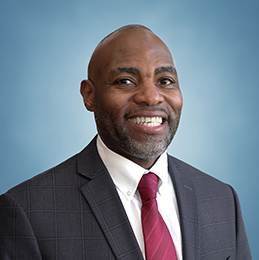 How does an infantry officer get into the library business? Watson told The Nevada Independent in an interview that while completing his undergraduate degree in business administration, he realized that he wanted to run a business but the military would not be his lifelong career.
After being recruited by a book distribution company and starting to work with libraries more and more, he decided to make it his profession. Now the "businesses" he runs are libraries, but he does much more for the community than simply loaning out books — from developing resource hubs in the libraries to offering bus passengers free access to ebooks to planning culturally diverse events.
While the libraries have taken over his life, he said, and his days start early and end late, the job has rewarding moments that make it worth it.
The following interview with Watson was lightly edited for clarity and brevity.
Q: Since you came into the position almost two years ago, what have you pushed for or what have been your priorities?
Watson: One of the things that I really focus on is something called "inviting the uninvited," so making people feel welcomed. Welcoming people from all walks of life, regardless of their income level, regardless of how they look.
And so you need to also have diverse programs and diverse services. So you need to offer diversity to cater to the diverse population that we serve. And going outside the walls of the library, into the communities that we serve.
My priorities have been to change how people think about the library and what they know about the library, and how they can access the library. So back in September of 2021, we launched a program to put digital access to the libraries on the buses here. So doing things like that, or working in really expanding our partnerships with Workforce Connections.
So in August, we launched our Employ NV Youth Hub and Teen Zone at the West Charleston Library, which sits right next to [the College of Southern Nevada] and right in the neighborhood of multiple schools. So my priorities have been to continue building upon the partnerships that we currently have, but also expand and bring on new partnerships as well, to really expand the scope and reach that we have.
Why is it so important to have diverse programs and events?
I think it's important to provide diverse programs and events again, because we serve a diverse community. So it's not that you have to have one type of resource, one type of book, or you have to have just this type of program. If you did that, you're not serving the needs of the community. We are a melting-pot, right? And so you have to provide melting-pot type program services. And continue to do so, especially as the population changes.
For example, how do you know the needs of a different neighborhood? Well, one of the ways that we do, is not really a scientific method. But we will allow people to check out books from one location, physical books that is, and then they can return it to another location. So we can actually get that data and maybe see that the population is changing.
So if you have more internationally Hispanic material being checked out in one place, and then returned to another place, you can actually use that data to say, "Hey, I need to buy more of that type of material for this specific location," because what's happening is they're borrowing this location and returning it over here.
You also look at population data and the future growth in a certain area — as well as at the number of schools — different data points that you take into consideration to see if you need a new library. We look at the nearest libraries to certain areas and then you can actually see what we call "door count," the number of people coming into the library. If we have a certain sized library and the data says that demand is high, then we either need another library, or we need a bigger library, because of the population growth.
Some people might still think libraries are just a collection of books. What is your vision of what a library is?
I say the library is whatever you want the library to be. It is not just a collection of books. Because yeah, we provide books, physical books, we provide digital books, we provide audio books, but we also provide magazines, we provide them in a physical format and digital.
We provide computers, we provide hotspots, we provide laptops and we provide programs. We do all kinds of programs. We have multiple theaters that we have here. We provide workforce development.
I can go on. I mean, we have 3D printers and digital preservation labs where you can actually come in and scan your photos and preserve your own memories. We have sewing machines. We provide services. The library can be whatever you want it to be.
And the library is not dead. The library is not this building. You can go online and go to our website, which is open 24 hours a day, seven days a week, and available to you anytime, anywhere.
What does it take to plan and execute the programs and events at the libraries?
In order to do the programming, we actually have an area within my team called community engagement. Under community engagement, they have adult programming and youth programming coordinators, managers, and then we have individuals within the branches who also serve those needs as well. So what it takes is just coordination.
We don't always come up with programming ideas. We may have an outside theater group who wants to have a program at the library. We consider that program, even though we didn't come up with the idea — when we do things like the Samoan Fall Festival, for example.
If you go on the website, you'll see all the programs that we're doing, from regular stuff like storytimes, and other things, programming throughout the month, throughout the year. And we're already of course planning and coordinating for 2023.
And what does outreach look like? How do you ensure that you're reaching a broad and diverse audience?
You just get out there. Outreach is pretty much everybody's responsibility. So when you make that part of the DNA of the library, then it makes it much easier to make sure that outreach is happening. Because it's not just one group of individuals or team individuals or me that's just focused on it. Everybody's focused on outreach.
Also through partnerships. You partner with other organizations like Three Square [food bank]. So with Three Square we were providing meals to kids, but we also have a senior meals program. So that's going to help you with serving a diverse audience.
Some libraries are getting rid of their late fees altogether. Has the district considered this?
We have. But what we also have been doing over the past couple of years — primarily when I got here — instead of just eliminating fees, what we've done is we've put in lots of tools that basically, if you have issues with your fees or you can't afford them, we have essentially gotten rid of most of the fees for low-income people, or people who have problems getting resources.
So we've also extended when you borrow something, we will auto-renew it for you. You can auto-renew it so that you don't get late fees. So we have considered it, but again, we're not moving in that direction, because we've already essentially put so many tools and things in place to help people who are struggling or have issues with the late fees.
We really want the books back. The fines and late fees were put in place as a punishment to make people return the books. And what you've seen is that people will get the fines and not return the books. So it was counterintuitive.
And what inspires your work? What keeps you going?
I think changing people's lives and having an impact on people's lives. That's what keeps me going. Serving people, serving the community.
We also had a free cell phone program. You're giving cell phone service and internet access to people who don't have homes. I don't think people think about this: If Kelvin is looking for a home, he doesn't have a phone. And he goes to an agency to sign up to get a home and they say, "We're gonna call you to tell you when you get a house" or whatever. Well, if you don't have a phone, how are you gonna get that call?
So we actually gave people phones and they actually got houses, and they got places to stay. They were also able to reconnect with their family. That's the stuff that I'm talking about. And if that just happened one time, just once, I've accomplished what I needed to accomplish.
What does 2023 look like for the library district?
So 2023 looks like it is going to be more strategic playbook execution, working with people, different places, increasing our partners, enhancing the partners that we have … and putting new platforms in place.
We're actually testing it here in the Windmill library — we have a book vending machine. That's a platform we're looking at: media vending machines, similar to Redbox where you can borrow DVDs and CDs from the machine. So again, 2023 is looking good.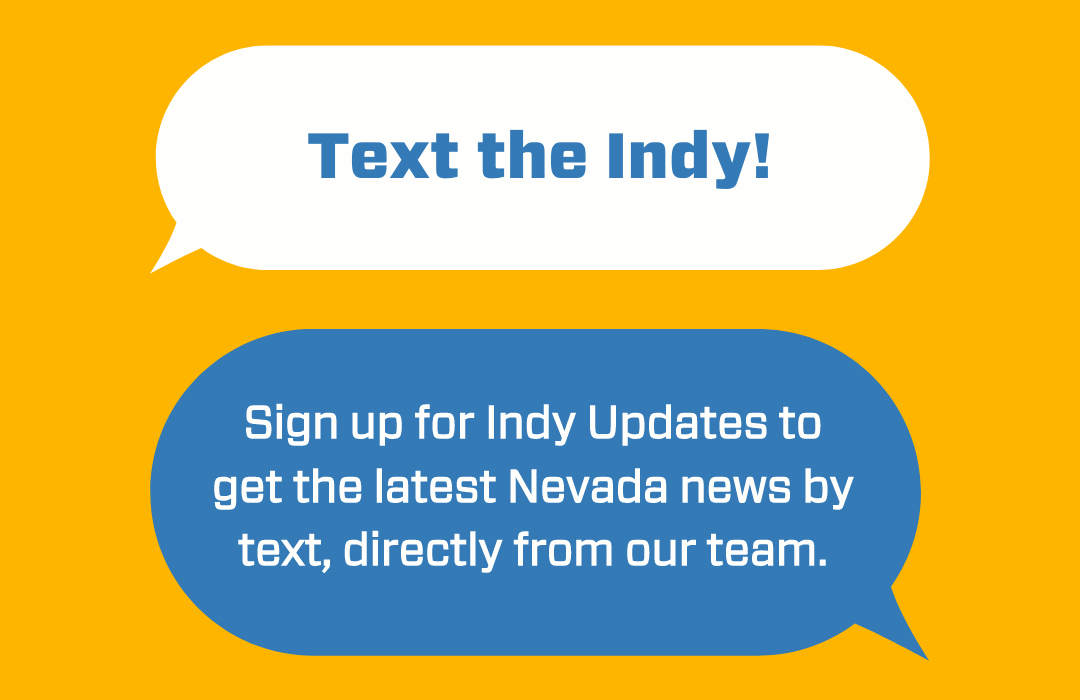 Featured Videos
Comment Policy (updated 4/20/2021): Please keep your comments civil. We reserve the right to delete comments or ban users who engage in personal attacks, use an excess of profanity, make verifiably false statements or are otherwise nasty. Comments that contain links must be approved by admin.