Indy Q&A: Wildfire experts on why smoke, fires in Nevada are only getting worse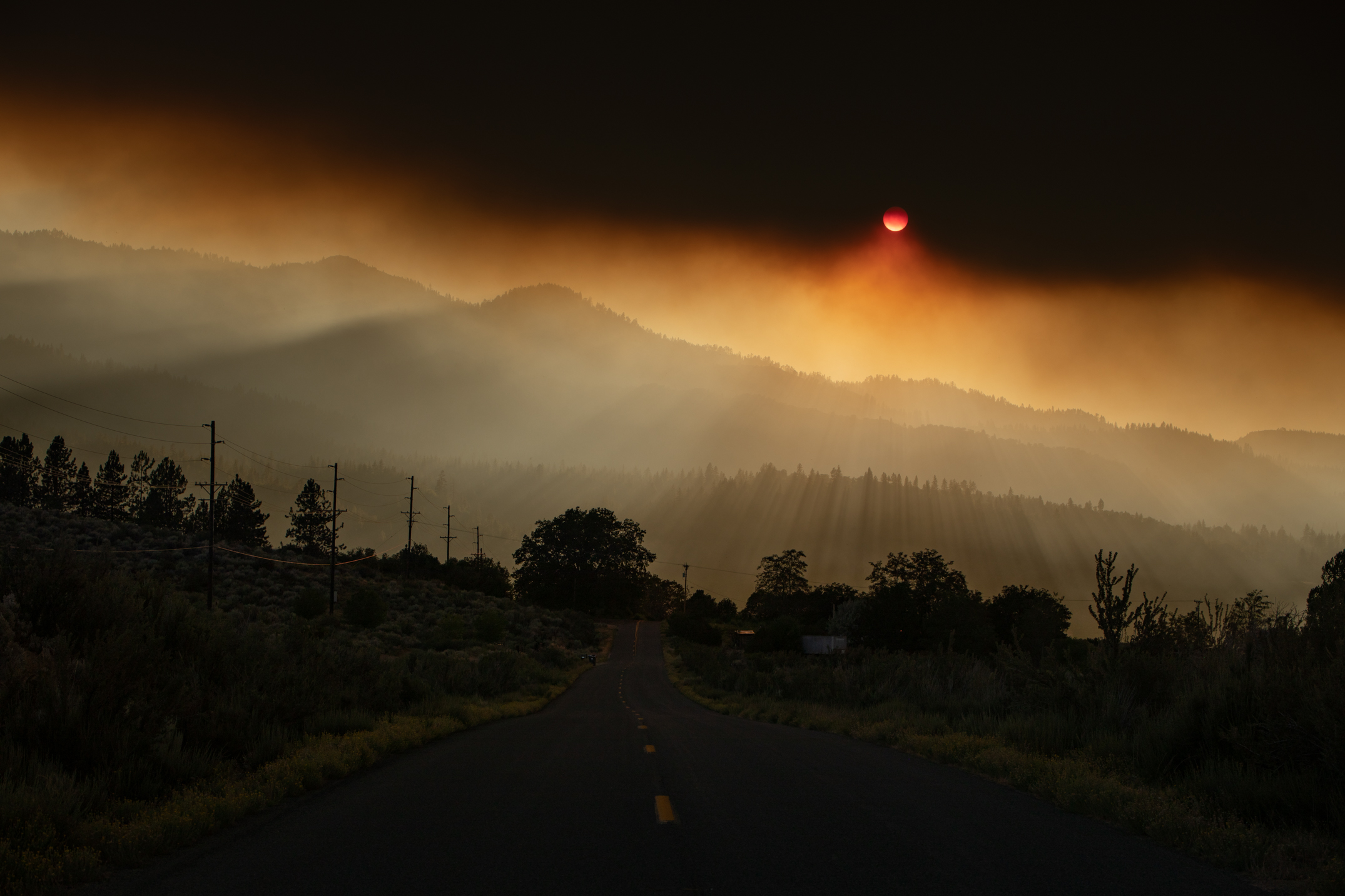 Every summer, skies in the West fill with smoke as fires burn around Nevada and neighboring states.
That's the case this summer — with rising temperatures breaking records daily, continual drought pummeling the West and climate change prolonging extreme weather conditions in surrounding regions. Odds are good that residents will again have to suffer through wildfires filling the skies with smoke, burning homes and structures and threatening livestock and wildlife throughout the summer.
Already, smoke from several California and Nevada-based wildfires have started to intermittently blanket regions of Northern Nevada. The Beckwourth Complex Fire in Northern California has burned more than 100,000 acres since starting in early July, with additional large fires like the Tamarack Fire burning outside of Markleeville and the Dixie Fire outside of Chico causing smoke to drift into the Northern Nevada region.
The fires have driven air quality levels in some parts of the region to potentially dangerous levels — following trendlines from last summer, where in the Northern Nevada area there were more than 40 days of "moderate" air quality and almost two weeks of "unhealthy" air quality in some areas.
The Nevada Independent spoke with Paul Petersen, the Nevada State Fire Management Officer with the Bureau of Land Management [BLM], and Tim Brown, director of the Western Regional Climate Center, about the 2021 fire season.
These interviews were edited for clarity and length.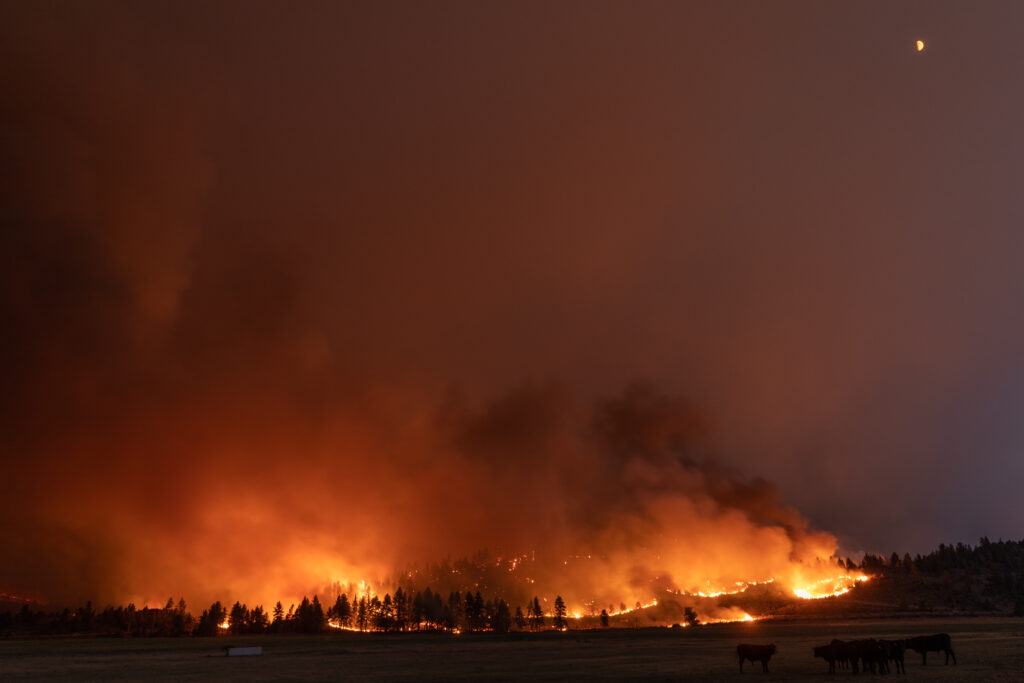 Should we expect fire seasons moving forward to worsen?
Petersen: It's always difficult when you hear this was the worst fire season ever. Now, granted in 2018, we had the largest fire in Nevada history, the Martin Fire … Two years ago in California, they had the largest fire in California history. Last year Colorado had the three largest fires in Colorado history.
So, we are seeing just fires of [greater] magnitude. The Beckwourth Complex [fire] … is probably approaching one hundred thousand [acres]. We talk about those fires, like it's another day at the office. Whereas, where we were 20 years ago, 20,000 acres was a large fire and still is a large fire, but we're seeing fires double, triple in size in a small period of time.
What the winter does really drives what a lot of our fire seasons are. When we have a really wet winter and great snowfall in the mountains, what that does typically is we get increased annual grass growth … that is where we see a lot of our acres burned because there's a huge grass component that will spread that fire in between the brush.
When we have [a] really dry winter and drought, we typically don't see large fires in the sagebrush fuel type, because there's just not a lot of grass that has grown.
However, when we're in a drought, when we get into timber or Pinyon [or] Juniper [trees], we see explosive fire, because those trees are just so dry. Whereas, conversely, when we have a wet winter, a lot of that moisture stays in the mountains. Typically [then] we don't see large fires. And so it depends on your elevation and fuel type between drought and a wet winter, that's kind of that dichotomy.
Brown: From a climate change perspective, all indications are fire seasons are getting longer … The warming temperatures and what's now typically being associated with drought, this is a feedback process. That heat sucks all the moisture out of the ground vegetation, and so it feeds back on itself and that really increases the fuel flammability.
So within fire seasons, yes, we can expect and should expect to see increases in these more extreme fire behavior and these larger fire events.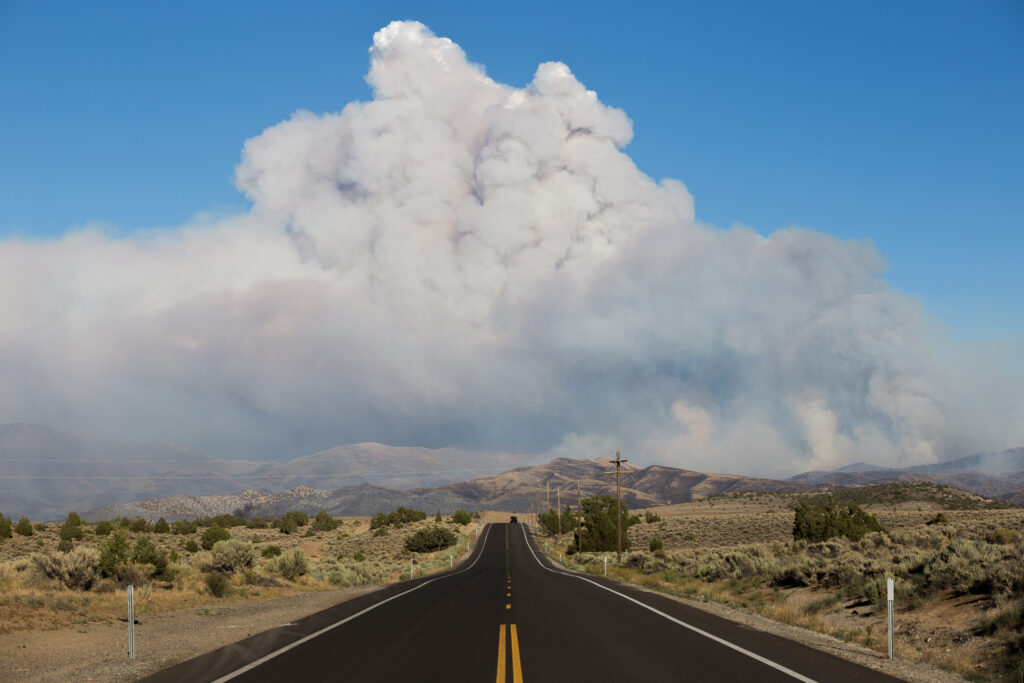 What are some of the strategies you are implementing to deal with different types of fires in different areas of the state?
Petersen: So there's … a three pronged attack. And what we try to do is, the easiest fire to fight is before it actually happens. And so we do a lot of hazardous fuel treatments, whether that is mowing alongside roads … thinning the Pinyon [and] Juniper… trying to change the density of the fuel type so when there is a fire, we have some type of tactical advantage that we can use with our suppression resources.
And then the second part of it is trying to prevent fires. We have [had] 373 fires so far this year, 297 of those are human caused, 76 of those are lightning caused. Some of that [includes] accidents that happen, and we greatly acknowledge that. There [are] some that are what we call stupid human tricks.
We try to set up a fire prevention campaign, whether that is shooting responsibly, not using exploding targets, please don't use fireworks, chains that are dragging alongside the road, maintaining your vehicles. There's all different aspects that we focus on trying to prevent human-caused fires … so that's important [in trying] to minimize those.
Then the last part is aggressive fire suppression, and so we [the BLM] have 50 fire engines [and] three helicopters. Right now [there are] about eight single-engineer air tankers scattered throughout the state, and about 400, 420 fire personnel throughout the state.
And they train really hard … to get to game time in May and June and [are] ready to fight fires. And we send an aggressive, initial attack, a response, so we can catch those fires when they're small … There's a lot of fires that the public doesn't see that are a tenth of an acre, one acre, 10 acres … We catch 97 percent of our fires at 300 acres or less within the first 24 hours.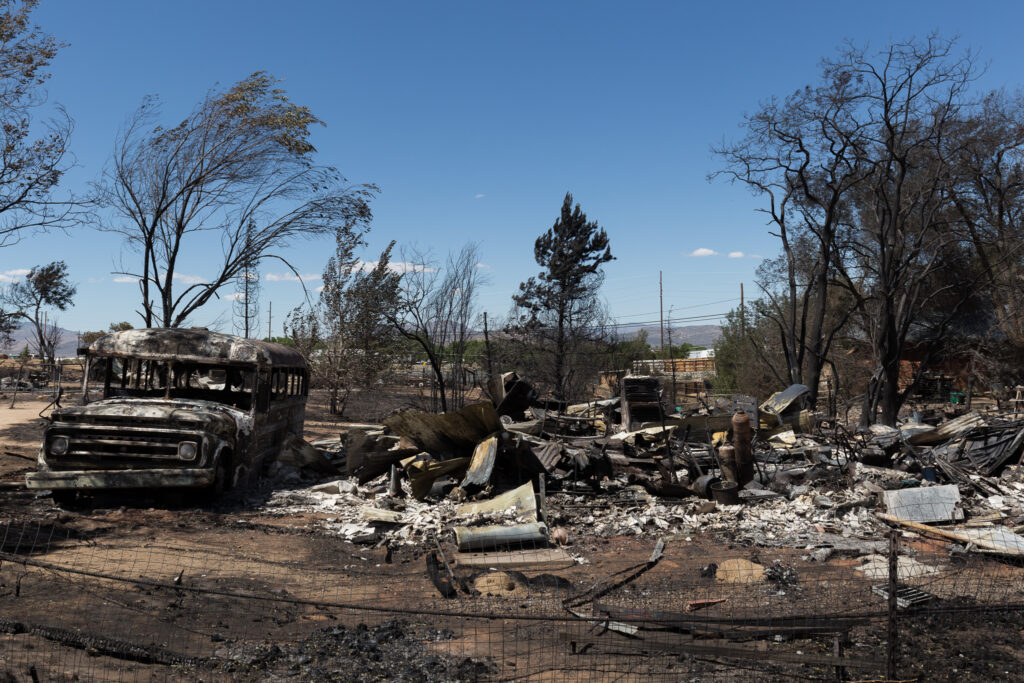 Is this year better or worse for fires so far?
Petersen: You [have to] throw COVID into the mix. Last year, we had 803 fires across the state. And so by this time last year, we had more human caused fires than the previous two or three years combined.
So right now with our numbers, we're probably about average for this time of the year. Last year, people were tired of being inside … We saw so many human caused fires and a lot of them were in the Southern Nevada area.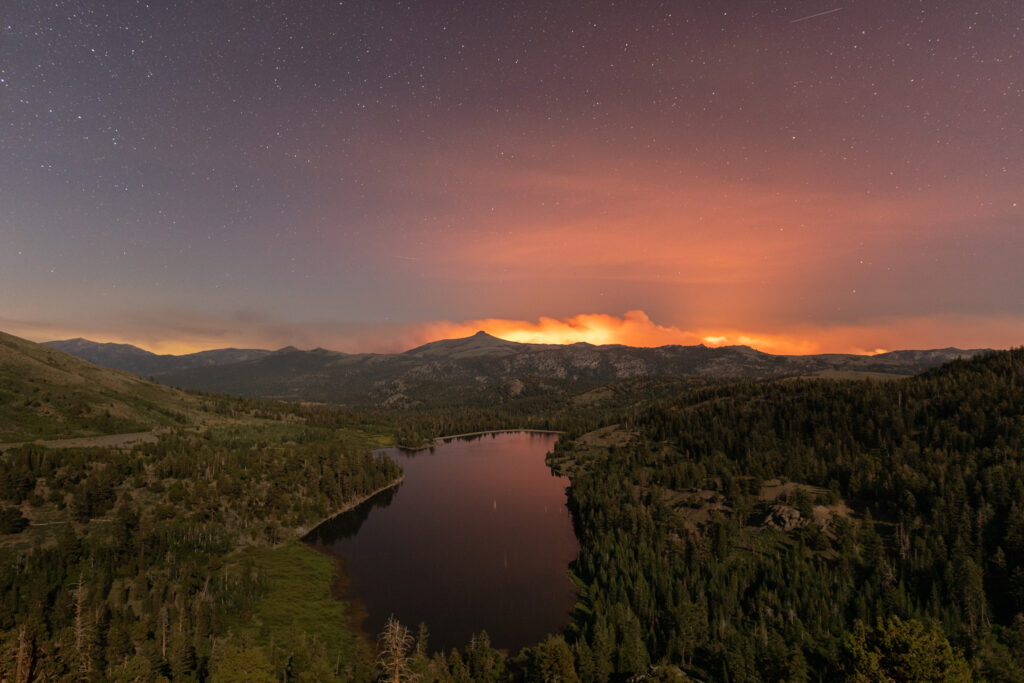 In the past, the number of prescribed burns was much lower. There was also a lot of fire suppression. Some say this led to an overabundance of growth, which contributed to larger and more frequent fires. Has the perspective of agencies shifted to using more prescribed burns?
Brown: What fire management agencies would like to do is [focus on] fuel treatments, and that's the key way to mitigate these fires. So if you can do things to improve the health of the forest… [or] if you can do things to minimize the spread of cheatgrass … It's easy to say, but they're not simple tasks to accomplish.
So prescribed fire is certainly one of those ways that fire management agencies would like to try and return our landscapes to more healthy and less severe fire regions. So past management practices have definitely been a factor, for not every place in the country, but for many places, and that's allowed the fuels to become much more dense than what they were, say a hundred years ago.
We have expansion of population in the West [and] everybody's living in fire-prone areas. These are places that fire has naturally occurred for hundreds of thousands of years … So there are a lot of challenges with that.
And even if the fire is far away, you've got smoke now. So that's another thing we're seeing is an increase in human health impacts.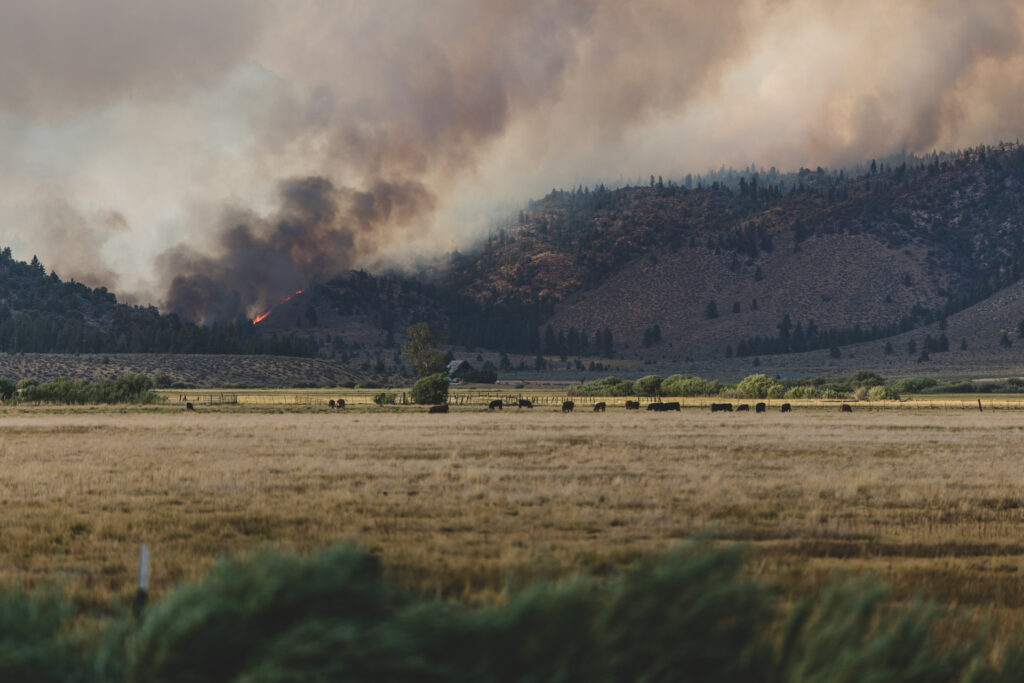 What are some of those health risks that happen when a region is blanketed with smoke?
Brown: Some folks are going to be much more sensitive to smoke than others. You probably know, just looking out the window or stepping outside that, yeah, there's a lot of smoke here. This is monitored by air quality agencies.
If that smoke reaches certain levels, it's associated with increasing impacts of health factors, [which are] pretty much all respiratory. And last year there was a lot of concern about having smoke respiratory factors on top of COVID, which is also a respiratory factor in a big way. So for some people, that could have been doubly bad.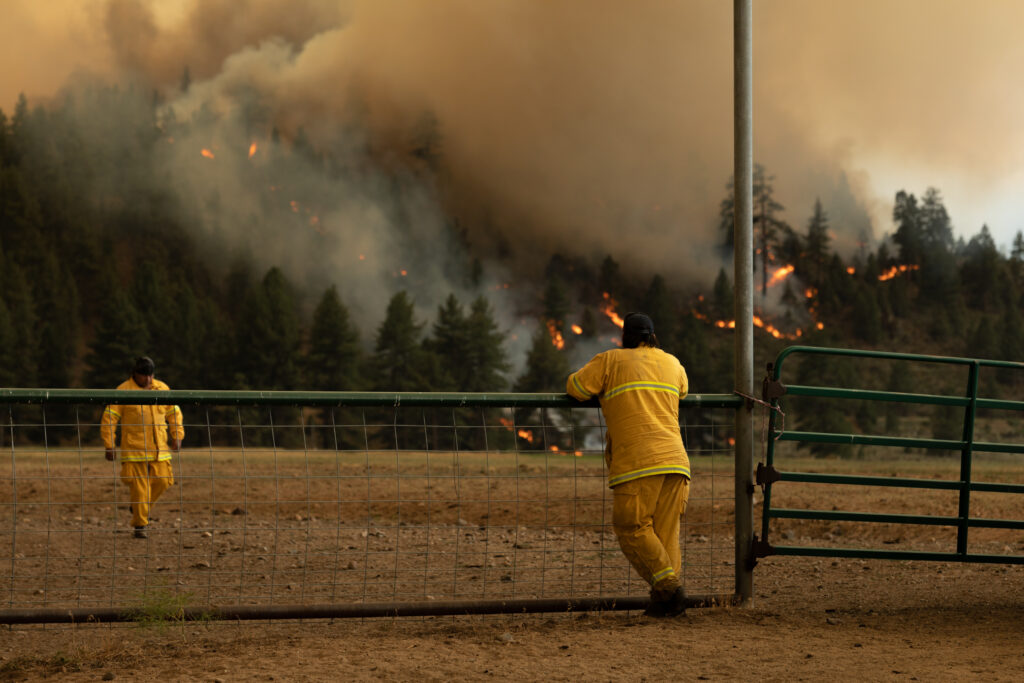 Are there impacts from major fires that people maybe don't think about or don't see outside of things burning and the smoke?
Brown: Depending on where it occurs, there could be post-fire debris flow… Say there [would] be a heavy rain, suddenly you can have all of this debris flowing down that steep terrain, and of course… depending on its location, that could impact a watershed; it could [also] impact public water supply.
For a lot of places the question is, what's going to come back in terms of vegetation, if it's a forested area that really burns severely there's not necessarily a guarantee that that forest is going to return. And there's … questions about that because grasses and shrubs are the first things that want to move in.
But also with climate change, will future climates allow that same vegetation type to really take hold? And there's ecologists that are researching this and thinking about that… And then of course that's an issue for fire management agents, as well, what is that landscape going to look like in the future? So that's the kind of slow change that [the] public might not realize.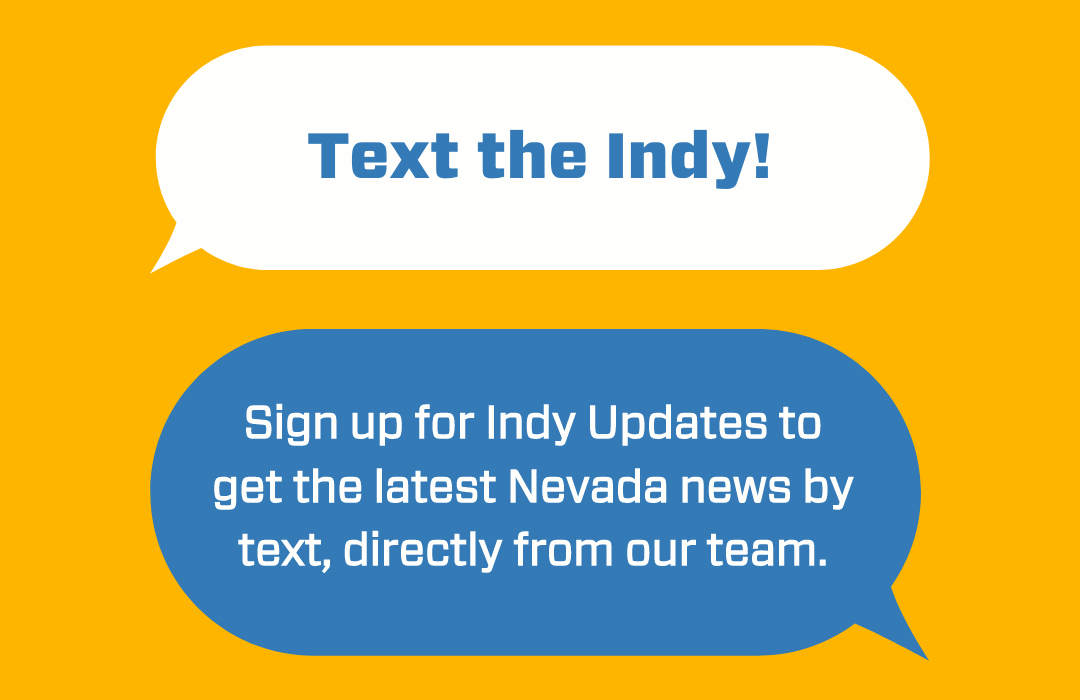 Featured Videos