IndyFest 2022: What you need to know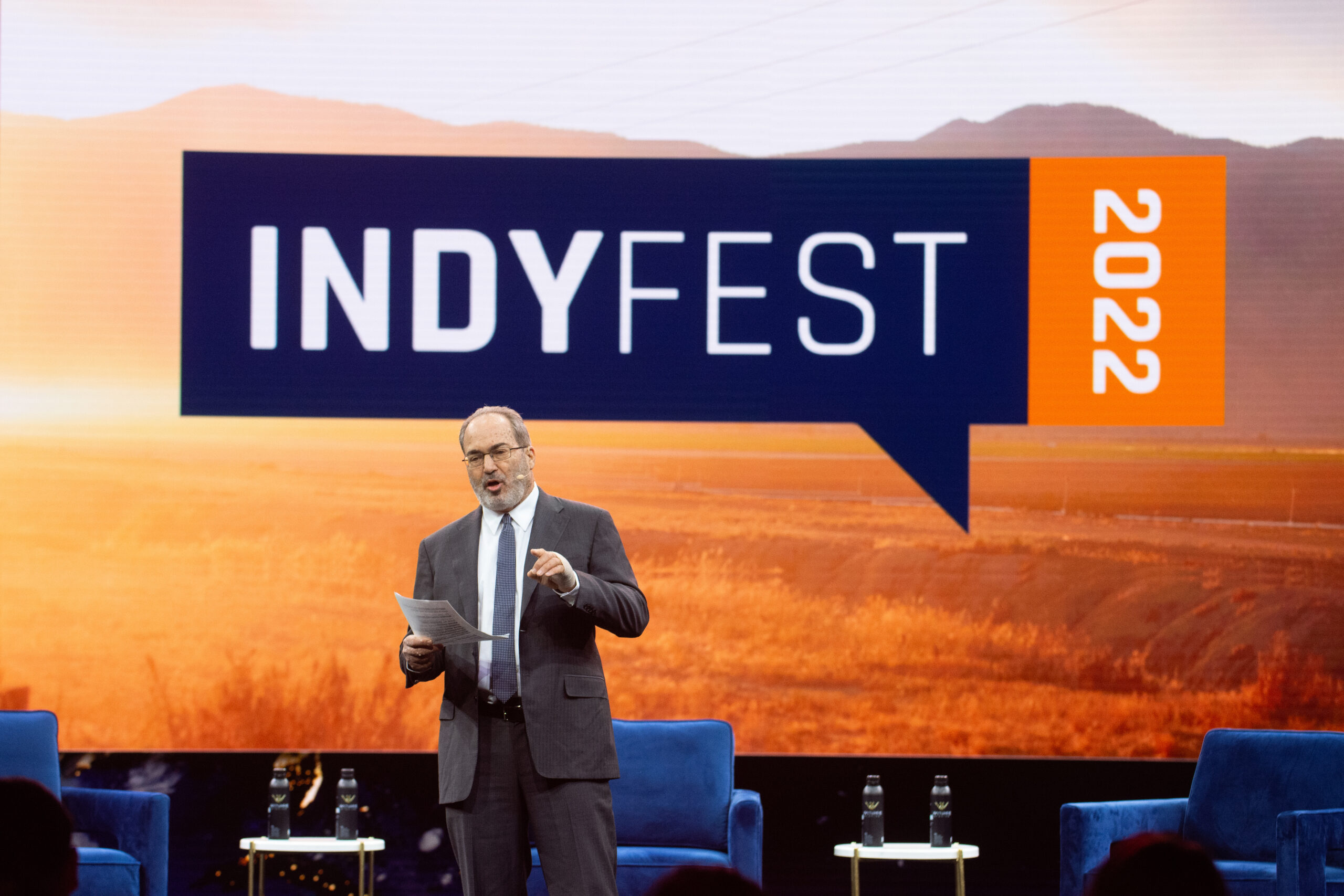 At long last, IndyFest is here.
This two-day conference hosted by The Nevada Independent's editors and reporters is headlined by a town hall-style debate between Democratic Gov. Steve Sisolak and his Republican challenger, Clark County Sheriff Joe Lombardo.
The debate, moderated by Indy CEO Jon Ralston, will be broadcast statewide on Oct. 3 on KSNV (Channel 3) in Las Vegas and KRNV (Channel 4) in Reno.
But the debate is only the tip of the iceberg for this year's IndyFest.
Other scheduled events for attendees (in-person and virtual options are available) include:
A conversation with Raiders President Sandra Douglass Morgan, CEO Jon Ralston and reporter Howard Stutz.
A first look and discussion of new statewide poll results with OH Predictive Insights Managing Partner Mike Noble and Indy CEO Jon Ralston.
A panel featuring Colorado River experts, including former Southern Nevada Water Authority Chief Pat Mulroy, current SNWA General Manager John Entsminger, Assemblyman Howard Watts and UNR Professor Elizabeth Koebele. The panel will be hosted by Indy Editor Elizabeth Thompson and Reporter Daniel Rothberg.
A debate on the merits of open primaries and ranked-choice voting, featuring Attorneys Bradley Schrager (who represents the group opposing Question 3) and Todd Bice, who heads up the Yes on 3 Committee.
A conversation on high school pathways to higher education, featuring UNR President Brian Sandoval, Nevada State College President DeRionne P. Pollard and Clark County School District Teacher Ben Nguyen. This discussion will be moderated by Indy Editor Elizabeth Thompson and Reporter Jacob Solis.
A panel on the future of the state's legal cannabis industry, hosted by Indy Editor Elizabeth Thompson and featuring A'Esha Goins of Cannabis Equity and Inclusion Community, Flower One Executive Salpy Boyajian and Nevada Cannabis Association President Brandon Wiegand.
A conversation between Indy CEO Jon Ralston, CBS News Chief Washingon Correspondent Major Garrett and Election Expert David Becker to discuss their new book, "The Big Truth: Upholding Democracy in the Age of 'The Big Lie.'"
You can view the full agenda here, and ticketing information at this link.