Inside Nevada's congressional finances: Who in the delegation is worth millions?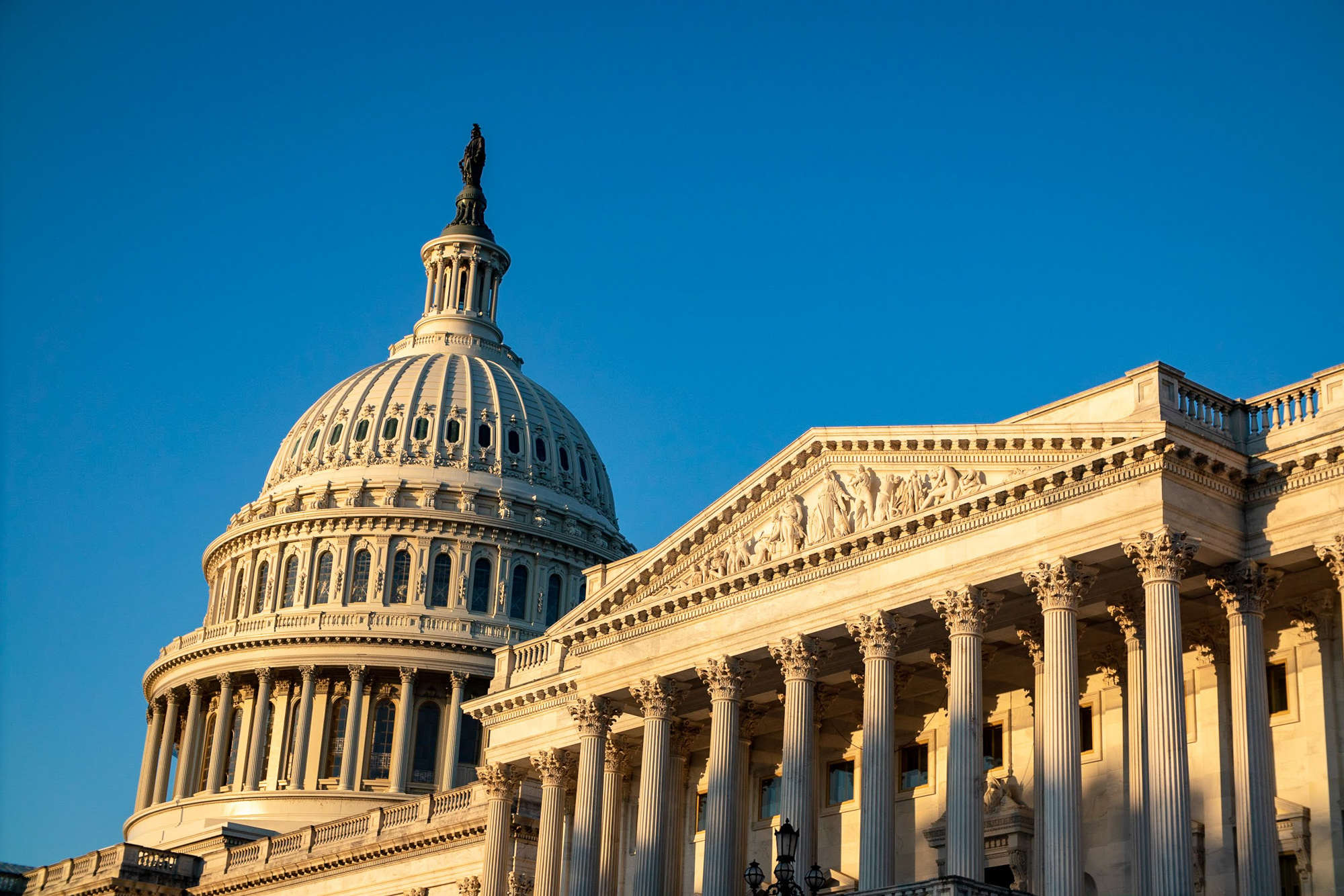 Recess is so over, and the Senate is so back this week after a quiet August — and so is D.C. Download! There's a lot of potential movement in Congress this month, with anticipated spending fights between the House and the Senate over appropriations bills, the farm bill and the Federal Aviation Administration reauthorization, and a shutdown looming if spending bills are not signed by Sept. 30.
But while we wait for the House to come back, I thought it would be a good time to check on the delegation's finances and assets. Members of Congress have to report the prior year's assets and liabilities annually, and with their 2022 reports due this August, we now have data that helps estimate their net worths.
Candidates for federal office have to release these filings as well, so we'll know more about the finances of challengers such as Sam Brown or Heidi Kasama next year.
In the meantime, here's a few financial takeaways about Nevada's congressional delegation.
The delegation's net worth
Members of Congress earn an annual salary of $174,000. But the vast majority are worth way more than that through their assets, from bank accounts to property to stock holdings. Many of them have wealthy spouses, whose assets are also listed in congressional financial disclosures. A 2019 OpenSecrets analysis estimated that the average net worth of a member of Congress is just over $1 million.
Financial disclosure reports do not give exact figures for what an asset is worth; rather, members list each asset and mark it as being in a certain financial range. Therefore, their assets and liabilities are represented here as ranges.
Four of Nevada's six members of Congress are millionaires. Only Reps. Mark Amodei (R-NV) and Steven Horsford (D-NV), according to their most recent disclosure forms, have less than $1 million in the bank; Horsford is actually in the red, carrying secured debt from mortgages.
Learn more about each member's net worth below.
Sen. Jacky Rosen
Assets: $6.3 million - $18.5 million
Liabilities: $350,000 -— $750,000
Rosen is likely the wealthiest member of the delegation, when going by the highest possible net worth. Her assets include her retirement accounts, her husband's retirement accounts, and seven joint brokerage accounts in a family trust. Their wealth is nearly all in stocks, including holdings in index funds, drugmaker Amgen, AT&T, Warren Buffett's firm Berkshire Hathaway, eBay, General Electric, pharmaceutical companies including Pfizer, and rail companies including Union Pacific, whose workers were set to strike until it was blocked by Congress in a bill Rosen voted for.
A 2019 investigation from The Guardian found that 51 senators had investments in five sectors that they legislate on: communications/electronics; defense; energy and natural resources; finance, insurance and real estate; and health. Rosen was on that list, ranking ninth at the time among senators with investments in those industries.
Rep. Susie Lee
Assets: $8.1 million to $24 million
Liabilities: $615,003 to $1.3 million
Lee reported dozens of holdings, including trust and subtrust funds for her children, rental properties, stocks and brokerage accounts. Because Lee's divorce from her ex-husband Dan Lee, the CEO of Full House Resorts, is yet to be finalized, she still reported millions of dollars' worth of joint holdings with him.
Her children's trust fund has stock holdings of companies including Apple, Boeing, MGM Resorts, Starbucks, Wyndham, Wynn and BlackRock — the world's largest asset manager and a frequent target of both the left, who want to see it regulated as a shadow bank, and the right, who deride its environmental, social and corporate governance investing tactics. The Lees also own several properties, including two rentals, a residential property and a real estate promissory note.
The Lees also own stock in defense contractor Booz Allen Hamilton, several for-profit health care companies and millions of dollars in Dan Lee's Full House Resorts stock.
Her liabilities include margin debt, credit card debt and a mortgage.
Sen. Catherine Cortez Masto
Assets: $2.2 million — $7.7 million
Liabilities: None
Cortez Masto's listed assets include bank accounts, a rental property in Las Vegas, mutual funds and her husband's retirement account and mutual funds.
She also has a pension worth between $250,001 and $500,000 with the Nevada Public Employees' Retirement System for her time as the state's attorney general.
And if you're wondering where she falls on having a personal or joint bank account, Cortez Masto maintains two — a joint account with her husband that has between $1 million and $5 million, and a separate account with between $100,001 and $250,000.
Rep. Dina Titus
Assets: $1.1 million to $3.1 million
Liabilities: None
Titus, who was late to file her disclosure form, reported a mix of jointly held and spousal holdings, including life insurance, stocks, bonds and retirement accounts. Her husband owns two oil and gas leases, despite Titus supporting clean energy in Congress. And she holds stock in Procter & Gamble, Microsoft, Verizon and Morgan Stanley, among other holdings. She's a bondholder of the City of Las Vegas, the Nevada System of Higher Education, as well as the states of Massachusetts and Washington.
Titus also collects $510 per month from her Nevada Legislature pension, and still collects book royalties from her books on nuclear power and Nevada policy in the 1980s.
She took one paid trip in 2022 with the Aspen Institute, an international nonprofit organization that flew her and a family member out to Geneva for six days in the spring of 2022, and covered their lodging and food as part of a program for members of Congress.
Rep. Mark Amodei
Assets: $250,002 to $530,000
Liabilities: $100,001 to $250,000
Amodei only listed three holdings — a rental property in Carson City, and two bank accounts. And he has one liability, a mortgage.
Interestingly, he did not report any public employee pension despite his time in the state Legislature. Titus and Horsford, who, like Amodei, previously served in the Legislature, did report pension payments.
Rep. Steven Horsford
Assets: $47,005 to $180,000
Liabilities: $1.1 million to $2.2 million
Horsford only reported five assets — two pensions, from the Nevada Public Employees Retirement System and the Culinary Health and Welfare Pension Trust, two 529 prepaid tuition plans in Nevada, and a life insurance plan.
Horsford's liabilities are all mortgages — one on a primary residence and two on a secondary residence. But he might be back in the black next year; his liability for the mortgages on his secondary residence, incurred in 2015, was extinguished in August 2022, meaning they won't be on his forms for 2023.
He also reported one paid trip. The Consumer Technology Association (CTA), a lobbying firm, paid for Horsford to travel between Las Vegas and Washington, D.C., over a two-day period in January 2022 for the firm's annual product trade show. CTA covered his lodging, family and food expenses as well.
Around the Capitol
President Joe Biden was briefed on the mud situation at Burning Man.
Horsford received the "Gun Sense Lawmaker of the Year" Award from Everytown for Gun Safety and the Nevada chapter of Moms Demand Action. Horsford has championed legislation targeting gun violence, including reintroducing a bill to create and fund grants for violence intervention programs.
Cortez Masto met with a group of Hispanic Heritage nominees, including actor Constance Marie Lopez, to discuss issues including the creation of a National American Latino Museum.
Rosen led Nevada and California's senators in a letter to the Air Force and National Guard urging them to select Reno for a new wildfire-fighting plane.
Lee led Nevada Democrats in a letter to the Federal Trade Commission calling for a crackdown on impersonation fraud of small businesses.
Rosen, one of Israel's closest allies on the Hill, met with Israeli ambassador Michael Herzog.
Eighth grade class trip alert: middle-schoolers from Las Vegas' The Meadows School got a picture with their senators this week.
The Department of the Interior announced the creation of an $180 million water recycling program, funded by the Bipartisan Infrastructure Law, to award grants throughout the West.
Notable and Quotable
"This isn't healthy. God's judgment is real."
Legislative Tracker
<iframe src="https://docs.google.com/spreadsheets/d/11R1SEK24s-3qP5AAy2WEqCA86A8A5dVRp26JPxECl50/edit#gid=2073570913" width="100%" height="450"></iframe>
CATHERINE CORTEZ MASTO
Legislation sponsored:
S.2744 — A bill to provide grants to transit operators and airports for human trafficking awareness, education and prevention efforts, and for other purposes.
Legislation co-sponsored:
S.2722 — A bill to address the needs of workers in industries likely to be impacted by rapidly evolving technologies.
S.2740 — A bill to help small businesses prepare for and combat cybersecurity threats, and for other purposes.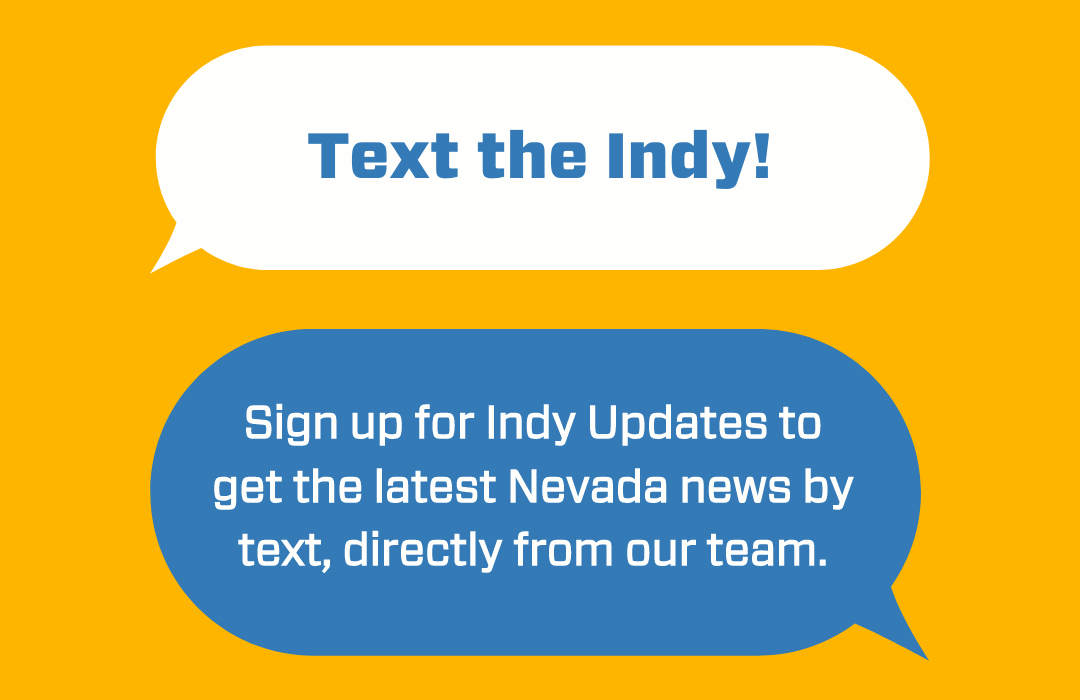 Featured Videos