It will take more than our schools to get Nevada to a 100 percent graduation rate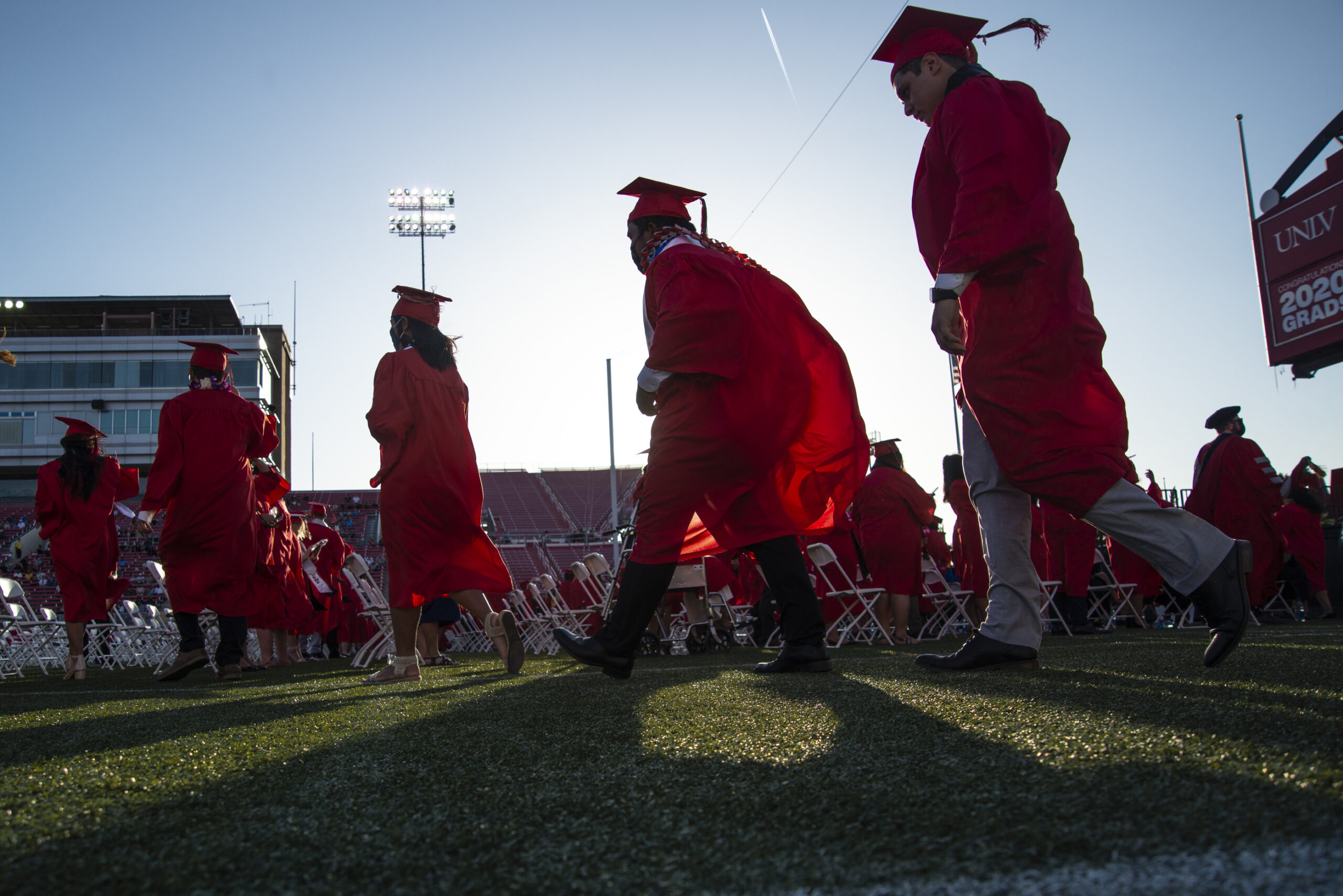 What will it take to get Nevada to a 100 percent graduation rate? During the recent meeting of the State Board of Education, this question was on our minds as we saw the data that continue to show significant and persistent gaps in high school completion for students of color and students from families experiencing poverty—with double digit gaps between the statewide average and the graduation rate for Black & African American students.
Whether graduation rates are a true measure of success or preparedness for college, career and community is a topic for another opinion piece. Arguably, the remediation required for students when they enter college shows we have more work to do to ensure a rigorous educational experience. And yet, the utility of a high school diploma and what it affords a student over their lifetime is still of great importance to their long-term success and wellbeing.
The research shows that those without a high school diploma have a shorter life expectancy, are more likely to turn to crime, develop substance use disorders, earn substantially less over their lifetimes, and rely on government assistance. This is a tremendous cost to taxpayers and, most importantly, it's a tragedy in the story of individual human potential. Given the systemic inequities that exist in our society, from housing and healthcare to education and criminal justice, people of color and those living in poverty disproportionately bear this truth. It does not have to be this way.
Here's one thing we know for sure: our schools cannot develop our children into prepared adults alone. It will take more than public education to get Nevada to a 100 percent graduation rate.
This is especially true in a state where close to 70 percent of students receive free or reduced price lunches (a proxy for living at or near the federal poverty line). There are myriad academic and non-academic needs that our students face. With households experiencing the crunch of inflation, a historic teaching shortage, understaffed schools, too few healthcare providers in the state, and the ongoing national mental health crisis, the systems of support for our students and families are atrophying.
If their homes, schools, and communities are struggling, where can our kids turn? Even when there are supports, they are "bureaucratic, fragmented and duplicative," as our Communities In Schools (CIS) founder Bill Milliken wrote in his book "The Last Dropout." We aim to make those supports, "personal, accountable, and coordinated" by bringing site coordinators and our evidence-based model of Integrated Student Supports to 92 school campuses across the state every day — in the Clark, Elko, Humboldt, and Washoe County school districts.
We know that one organization alone doesn't hold the answer — but we do know that the collective wisdom and resources of our community does. That's why we organize more than 100 partners across Nevada to mobilize their expertise and assets to eliminate barriers to student success, meeting the needs of the whole child. We contend that our systems of public education and health and human services must join forces to think creatively about ways to bring care and support to our communities.
Schools are easily accessible facilities located in neighborhoods where we can co-locate resources and services more strategically and at scale. While CIS is bringing that philosophy and support to many campuses now, our community can be doing even more by broadening our efforts much like the Full-Service Community Schools model where there is systemic coordination of academic, social, and health and human services.
Collaboration is at the heart of our organization's model and our ethos. We welcome conversations with community partners to explore what this kind of coordinated system of care would look like. The nonprofit sector is well-positioned to bring together government and private partners to think creatively about how to organize regional approaches to whole child support.
The numbers show us a simple truth: When you meet students' needs and provide them with consistent and reliable support from a caring adult, they will rise to the occasion. As reported at the recent State Board of Education meeting, the statewide average graduation rate in the 2021-22 school year for students from families experiencing poverty was 81.54 percent. For CIS, that number was 94 percent. And, when you further disaggregate our data by racial subgroup, you see how effective the CIS Integrated Student Supports model is in closing opportunity gaps:
The graduation rate for CIS students who identify as Hispanic/Latino was 14 percentage points above the statewide average.
The graduation rate for CIS students who identify as Black/African American was 17.1 percentage points above the statewide average.
The graduation rate for CIS students who identify with two or more races was 13.3 percentage points above the statewide average.
The graduation rate for CIS students who identify as White was 11.8 percentage points above the statewide average.
We know that students who come to school every day without their basic needs met, or who lack the social and emotional support of adults at home, face additional challenges. They are squeezed financially, emotionally and developmentally. They are held to the same standards without the same levels of support. Based on the data above from the 453 high school seniors we supported across the finish line last year, imagine if we could scale more interventions like CIS to close opportunity gaps more systemically.
For Nevada to get to a place where every student graduates college, career and community ready, we need to start holding more than just our schools accountable. We need to look beyond to the broader ecosystem of support we are—or are not—offering our children and families. We encourage our legislators, philanthropists, local government, and nonprofit leaders to see student success as a shared community priority — not just something that happens in school buildings. To do that, we need to create spaces where students feel they belong, where they have access to necessary resources and services, and the reliable and consistent support of a caring adult on their campus. Together, we can reach the state's vision of 100 percent of students graduating college, career, and community ready. It's up to all of us.
Tami Hance-Lehr is the CEO and State Director of Communities In Schools of Nevada. With a vision of the organization's evidence-based model serving students in every Title I or high needs school in Nevada, she has grown the organization from 63 schools to 92 schools served in four years. Follow her on Twitter at @THLNevada.
Alex Bybee is the Chief Strategy Officer of Communities In Schools of Nevada. With a decade of experience in politics and nonprofits, he has led successful legislative and electoral efforts that have secured more than $600 million for Nevada's public schools. Follow him on Twitter at @AlexBybeeNV.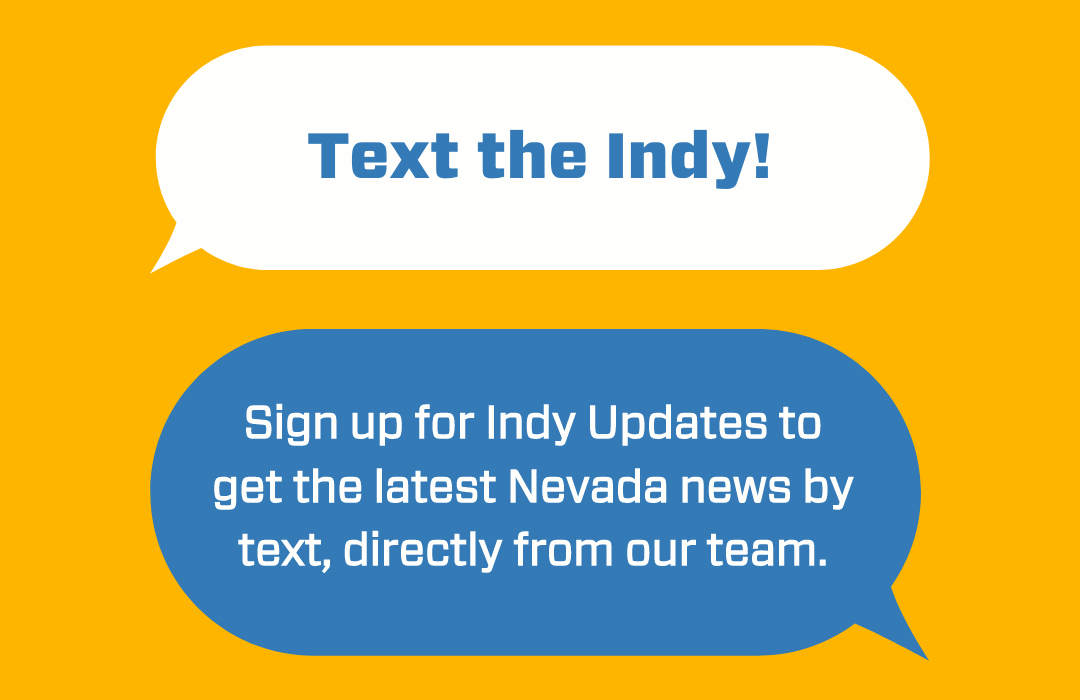 Featured Videos