'It's more of the same:' As warming trend continues in Nevada, Las Vegas breaks record for summer temperature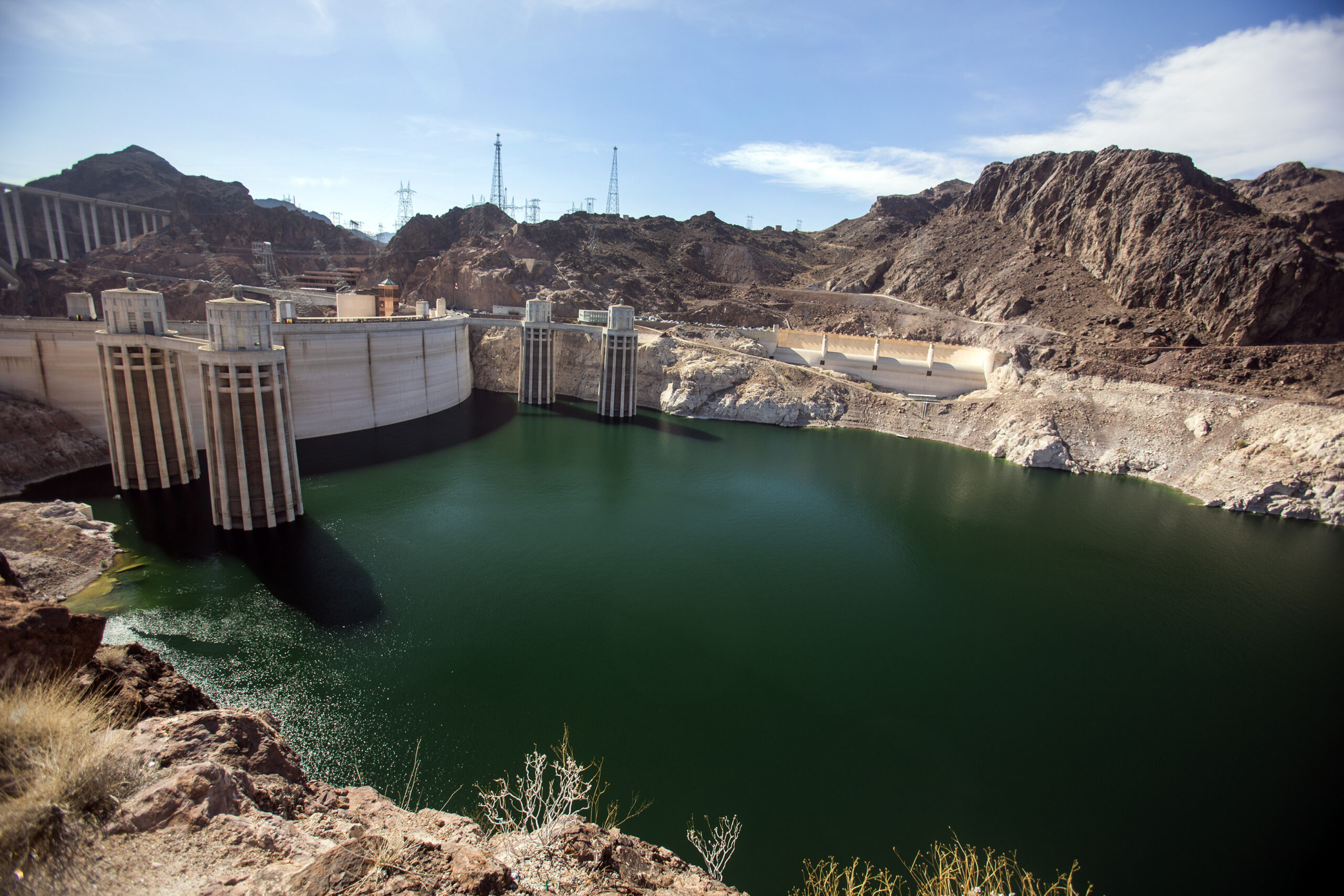 For the third year in a row, Las Vegas posted record summer temperatures, a trend that climate scientists expect to continue into the future with implications for public health, energy use and water supply in the most arid state.
The story is similar throughout Nevada. Reno had its second hottest summer on record and its warmest July, with 52 straight days at or above 90 degrees between June and August.
"It's more of the same," said Dan McEvoy, a climate scientist with the Desert Research Institute and the Western Regional Climate Center. "We are still seeing this steady, increasing trend."
In recent years, meteorologists have observed higher surface temperatures across the Great Basin that, when taken together, are one indication of a warming climate. The effects of that trend are often worse in cities like Las Vegas and Reno where heat gets trapped in concrete and asphalt surfaces, increasing a city's overall temperature, especially during the evenings.
"Reno and Las Vegas have a pretty clear urban heat island [effect]," McEvoy said.
But warming temperatures are not confined to cities. Mountainous areas across the state are also becoming warmer and not cooling down as much as night, McEvoy said, something that poses a potential risk to snowpack, the source for most of the state's rivers and water supply.
Although annual weather data alone paints a short-term snapshot of conditions on the ground, over time it paints a picture of climate. Weather data, fossil records and peer-reviewed scientific studies over decades have linked higher temperatures with various human activities, including the emission of gasses like carbon dioxide and methane that trap heat in the atmosphere.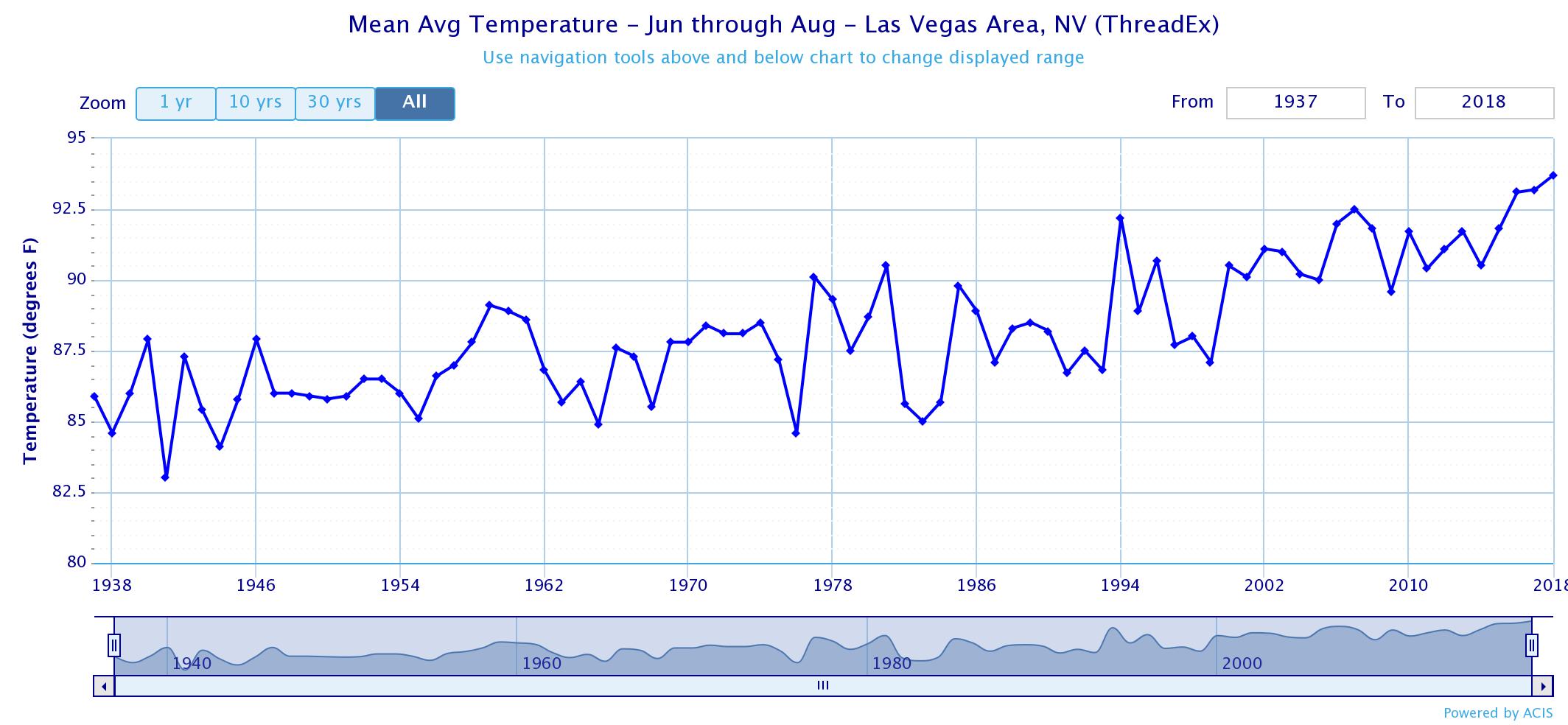 In the last three years, weather data collected at McCarran International Airport has shown three consecutive record warm summers for Las Vegas. In Reno, the top 15 highest average summer temperatures since record-keeping began in 1893 happened in this century.
"You are definitely seeing a trend where temperatures are warming in a number of places, whether it's urbanized or not urbanized," said Scott McGuire, a forecaster with the National Weather Service in Reno. "It's not just here in Nevada but globally."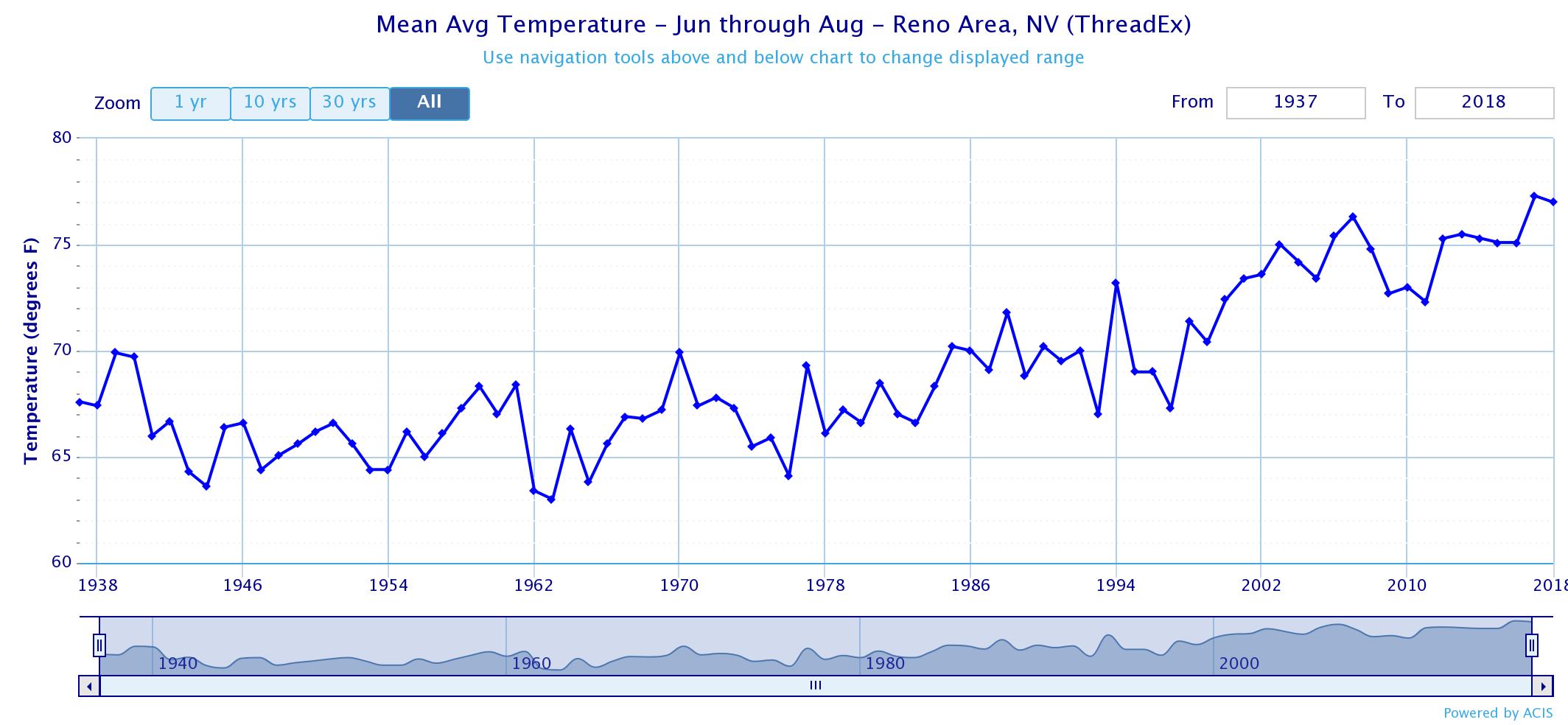 Across the Southwest, academics and elected officials have warned that higher temperatures are already placing a strain on energy and water supplies — and it is forecasted to get worse.
Temperatures, especially during the summer, are a big determinant of energy use for utilities such as NV Energy. As residents crank up the air conditioner to shield themselves from heat, the utility often has to turn on extra power plants to meet peak demand. This, in turn, creates a feedback loop that frustrates policymakers working on this issue. The utility's extra power plants often run on natural gas, a fuel that emits greenhouse gasses, which contribute to warming temperatures.
Higher temperatures also raise public health concerns. In July, the Southern Nevada Health District reported that heat-related deaths nearly doubled in 2017 compared to the previous year. Heat caused 123 deaths in 2017 and 78 deaths in 2016. Many homes in Reno, which had its hottest July on record with 14 days at or above 100 degrees, were built without air conditioning.
"I think it's a health concern," said McEvoy, who is based in Reno.
The effect of a changing climate on precipitation is more difficult to predict or illuminate with a straight trendline. Although precipitation is a key factor in water availability, climate researchers have started to look at the effect higher temperatures can have on water. Recent studies have suggested that temperatures play an important role in how much water flows through rivers.
A paper released this week showed that the Colorado River, where Southern Nevada gets 90 percent of its water supply, has seen a 15 percent reduction in streamflow in the last 100 years. The paper suggested that half of those declines can be attributed to higher temperatures.
"It's only been recently that people have come to appreciate how powerful temperature can be," said Brad Udall, a co-author who researches the Colorado River system at Colorado State University.
In general, higher temperatures tend to increase evaporative demand, specifically the amount of water that plants pull out of the ground and draw away from a river system. Interestingly, the paper found that the most recent drought, which started in 2000 and has contributed to low levels at Lake Mead 30 miles from Las Vegas, has been pernicious despite more precipitation than a similar drought last century. That is likely due of higher temperatures since 2000, Udall said, in addition to changes in precipitation. In recent years, there has been less precipitation feeding critical Colorado River tributaries such as the Gunnison, San Juan and Yampa river basins.
"In general, the principles that are at work in the Colorado River system are at work everywhere in the West," he said as Southwest water supplies from rivers are sapped by evaporation and changes to precipitation.
In January, McEvoy noted the way warmer storms in the eastern Sierra, which feeds the Carson River, the Truckee River and the Walker River, could affect snowpack. Snow tends to be falling higher and more precipitation tends to fall as rain. That can reduce overall snowpack, creating issues for water managers who rely on the snowpack to keep rivers full through the summer.
Several groups are organizing events in Las Vegas and Reno this week to highlight the issues around human-caused warming as part of the People's Climate Movement. On Thursday at noon, several environmental groups, including the Sierra Club and the Nevada Conservation League, held a rally at the UNLV Center for Social Justice. Activists plan to host a second rally at Idlewild Park in Reno Saturday morning.
Rebekah Stetson, who works on climate change issues with the National Wildlife Federation and is helping plan the Reno event, said it's crucial that people talk about the issue, especially with people who are not convinced by the overwhelming scientific consensus that it is being driven by humans. 
"Talking to other people about it is important," she said.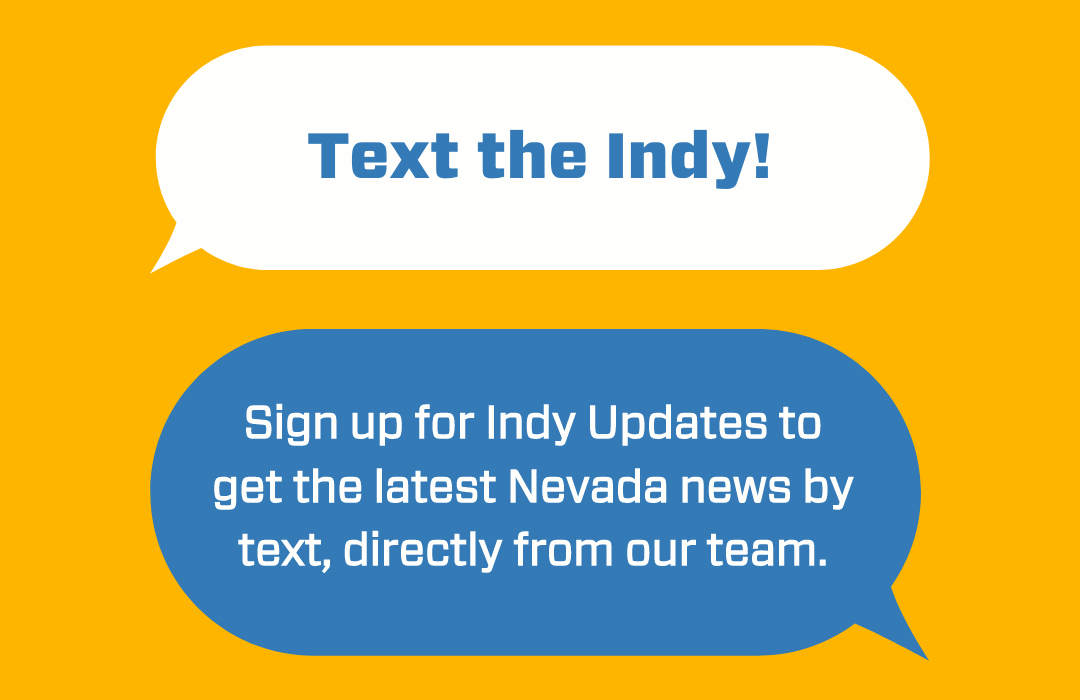 Featured Videos
Comment Policy (updated 4/20/2021): Please keep your comments civil. We reserve the right to delete comments or ban users who engage in personal attacks, use an excess of profanity, make verifiably false statements or are otherwise nasty. Comments that contain links must be approved by admin.