It's time for Nevada leaders to step up to protect DREAMers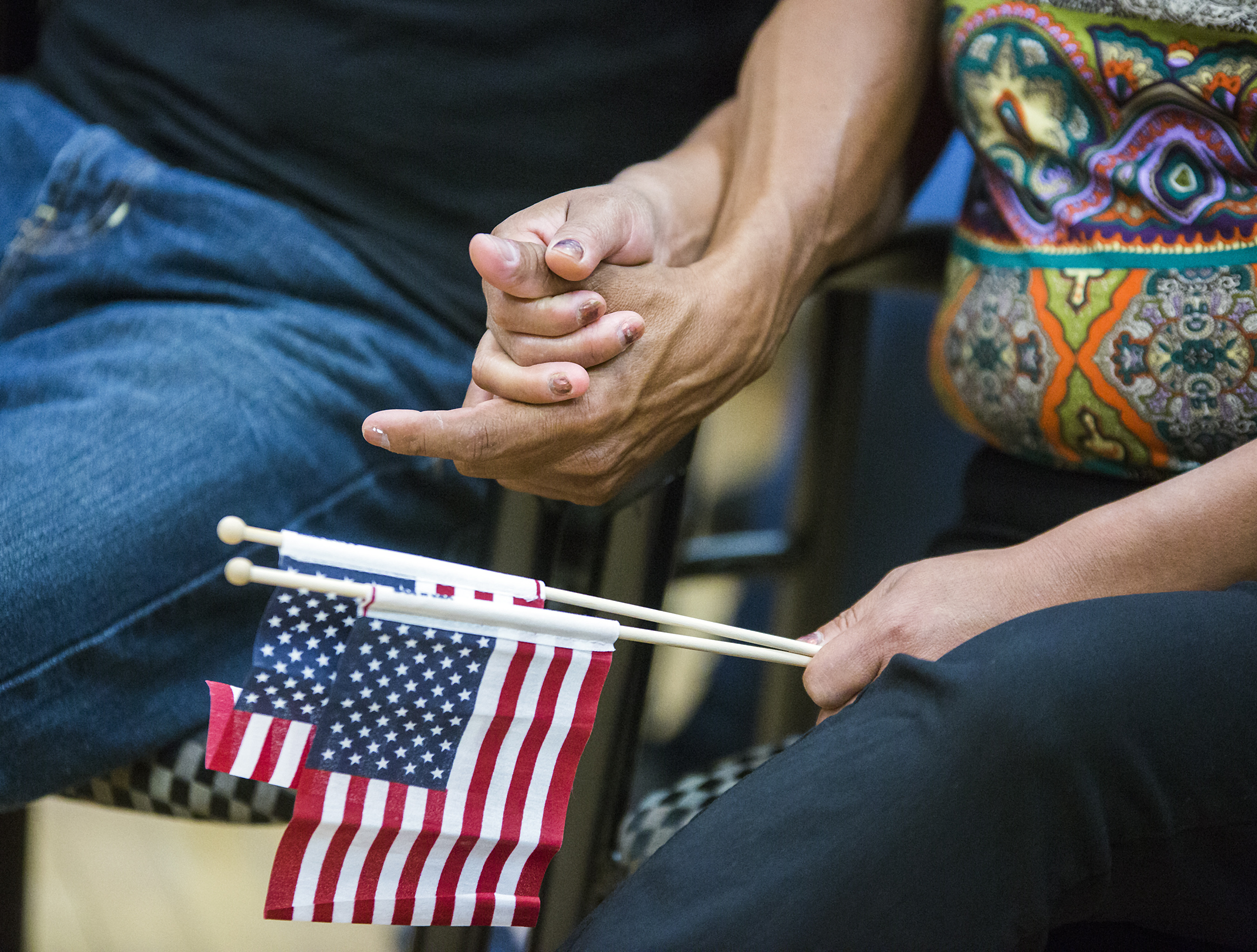 By Michael Kagan and Maria Nieto Orta
Many Nevada elected officials have posed for pictures with DACA recipients or have made general statements in support of them. Now, the Trump Administration is trying a second time to end the DACA program and put thousands of Nevadans at risk of deportation. It is time to ask these state and local officials to show that when they said they wanted to protect DREAMers, they meant it.
While immigration policy is generally a federal responsibility, deportation in Nevada usually begins with an arrest by local police and booking into a local jail — processes which are under the control of local and state officials. The most important portals to the deportation pipeline in Las Vegas are the Clark County Detention Center, controlled by Las Vegas Metro Police, and the Las Vegas City Jail, operated by the City of Las Vegas. Both are subject to Nevada law. That means that with thousands of DACA recipients in jeopardy in our community, our local and state elected officials must be reminded: You have a great deal of responsibility for the main deportation risks in our community.
We both know how important local police are to the risk of deportation in our community. One of us is a DACA recipient, who has had to live with the worry that merely driving a car with a broken brake light could lead her to be handed over to Immigration and Customs Enforcement (ICE). Her family lives in a similar fear at all times. Until President Obama created the DACA program in 2012, she thought such fear was normal. The other is a lawyer and the director of the only clinic in Nevada that works full time offering free legal defense to people facing deportation, including those in ICE detention. We both see how the deportation system works, and its effect on families and communities, up close every day.
Since 2012, the DACA program has offered more than 800,000 people, and around 13,000 Nevadans, provisional protection from deportation, known as "deferred action," for people who were brought to the United States as children. Some recipients are now in their late 30s. All have continuously resided in the United States since George W. Bush was President. From the start, the DACA program had some of the strictest criminal background screening of any American immigration program. Today DACA recipients work in every facet of American life. We know DACA recipients in Las Vegas who are construction workers, nurses fighting COVID-19, math teachers, hospitality staff, law students, mothers and fathers. A recent study concluded that DACA is "arguably the most successful policy of immigrant integration in the last three decades."
DACA was always tenuous from the start, made necessary because Congress failed to change immigration laws to match public opinion and the realities of American life. In September 2017, the Trump Administration announced suddenly that it would rescind the program. DACA was kept alive until now through litigation. In June, the Supreme Court blocked that first attempt, but it allowed President Trump to try again.
On July 28, Trump's Department of Homeland Security announced that it would reject applications by people who never had DACA before, but who should be eligible. For those who already have DACA permits, like one of the authors of this column, renewals will only be allowed for a single year, rather than two years as before. This leaves her life with even more limbo. The Trump Administration is indicating that this is just a first step to a possible termination. It is limiting renewal permits to 12 month in length so that it will be able to end all of them more quickly in the future. Without DACA, DREAMers will lose their employment authorization and will be exposed to arrest, detention and deportation by ICE, even if they commit no serious crime.
State and local officials cannot fix our broken immigration laws. That has to be done in Washington. But they do have critical choices to make about how the deportation system works here in Nevada. Nationally and locally, most people "arrested" by ICE inside the US are handed over by local police after an arrest, often for a minor offense or before a conviction by any court. In Nevada, a person can be arrested for nothing more than an unpaid traffic ticket, because traffic violations are misdemeanors in this state. We know people who have been handed over to ICE after nothing more than a traffic stop. The initial arrests in these cases were made by the Las Vegas Metropolitan Police, not ICE.
Local police hand people over to ICE in a variety of ways. Local jails communicate with ICE to coordinate times and locations when ICE can take custody of a person as they leave jail after a minor arrest. Such communication is voluntary. It could be stopped, but Nevada officials have not done so. Jails may also detain people longer than they should, to help ICE. Both Clark County Sheriff Joseph Lombardo and the City of Las Vegas are facing civil rights lawsuits for doing this.
Jails in Las Vegas have also actively helped ICE by lending ICE manpower, using local officers to do the federal government's work. That's what the 287g program which Metro operated until last October did. Police departments and jails also actively report people to ICE. The City of Las Vegas has a policy calling for any foreign born person who is booked into the city jail to be reported to ICE — even if they are U.S. citizens or legal residents. Again, this is voluntary.
The key point is that local and state elected officials can choose if and how to hand people over to ICE through any of these mechanisms. They are all optional. They can be regulated or ended by local or state officials.
Sheriffs and police chiefs should strictly limit the ways in which their department interact with ICE, and should make their policies public. Regrettably in Las Vegas, Sheriff Joe Lombardo has a long record of having his officers help ICE to deport people, and of cooperating with ICE formally and informally, often without making his department's role public. Fortunately, there are a number of steps that other local and state officials can take if they want to turn their positive words about DREAMers into concrete action.
The Clark County Commission is responsible for funding the Clark County Detention Center. It should use this power to restrict the use of county funds to help deport people. The Commission should restrict the jail from either detaining people at the request of ICE, and from communicating with ICE to coordinate an immigration arrest.
The Las Vegas City Council should force a revision of city policies that call for reporting immigrants to ICE, and limit cooperation with ICE generally.
The Legislature should pass a law to limit the ways local police can cooperate with ICE.
Gov. Steve Sisolak, who as a candidate said he opposed deportations in the absence of a serious criminal record, can repeat this call now that he is governor, back legislation to make it stick, and publicly call out local police leaders who do not protect immigrant families.
Attorney General Aaron Ford, in cooperation with the governor, can clarify a 37-year-old opinion that called for Nevada police to report undocumented immigrants to federal authorities.
Local and state officials should create a fund to support legal defense of Nevadans facing deportation, as dozens of other cities and states have done.
We urge elected officials to meet with directly impacted people in the Nevadan community and with attorneys who know how the deportation system operates in Nevada to discuss what they can and should be doing about it in the 2021 legislative session.
Nevada officials should ensure that Nevada police work for the people of Nevada, not for a divisive, cruel agenda set in Washington that puts valued members of our community at risk. In short, photo opportunities and kind words are no longer enough. If elected officials choose to maintain the status quo, it will be fair for people to hold them partly responsible for the resulting deportations. On the other hand, elected officials who use their power and authority where possible to protect Nevadans from deportation will show that when they said they wanted to protect DREAMers, they meant it.
Now is the time to choose.
Michael Kagan is the director of the UNLV Immigration Clinic and the author of The Battle to Stay in America. Maria Nieto Orta is the Nevada state coordinator for Mi Familia Vota.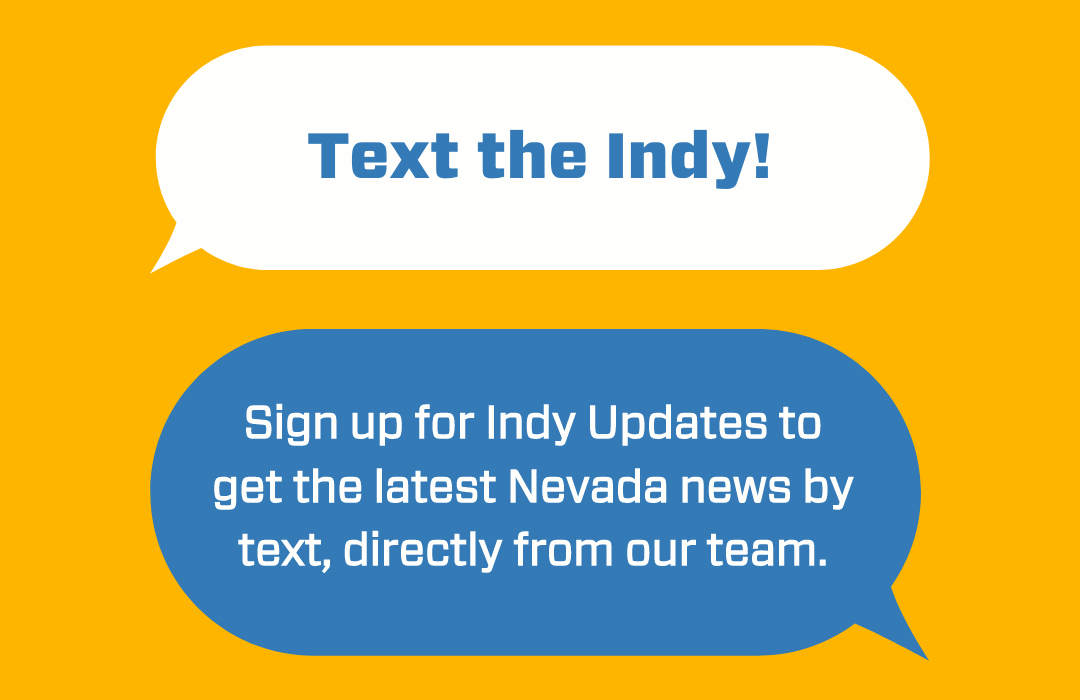 Featured Videos