It's time to make Nevada matter even more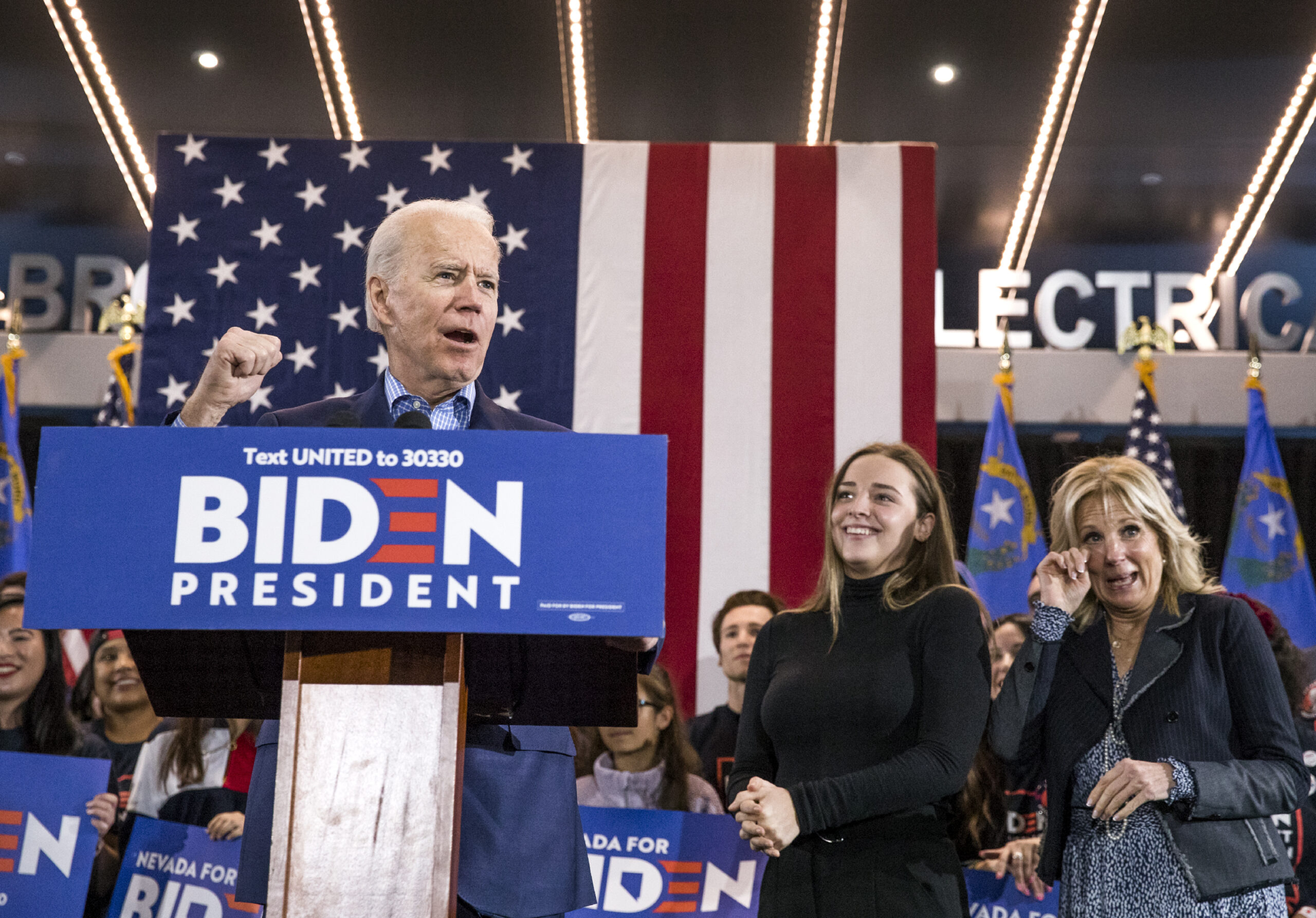 As the founder of the #WeMatter Caucus, I was thrilled to read this great piece by the AP's Michelle Price on Nevada's effort to go first before Iowa and New Hampshire in the Democratic presidential nominating process:
Democrats in Nevada are making a play to bump Iowa and New Hampshire from their early spots on the presidential primary calendar. If successful, it would upend decades of political tradition and give a more urban and racially diverse group of voters a greater say in picking the party's nominee.
First thought: It's about time. Period.
Second: This is a Black (and Latino and Asian) and white and white issue:
The results have reignited debate over whether voters in the small, overwhelmingly white states should continue to weigh in first or whether that privilege should go to a state more representative of the party's voters. In the November election, 94% of Iowa voters were white and 56% lived in rural, small towns, according to AP VoteCast, a survey of the electorate, while 74% of voters in the U.S. were white and 35% lived in rural, small towns.
Third: I have been writing about this for years, and the arguments are still compelling.
Fourth: Iowa and New Hampshire have no case.
"I understand these people say, 'New Hampshire is 98% white, blah blah blah,' but I think New Hampshire is above that. We look at the content of the character," said Billy Shaheen, a DNC member in New Hampshire and the husband of U.S. Sen. Jeanne Shaheen.
Oh yes, Barack Obama's victory there in 2008 speaks to that, Billy. Also, it's too cold.
As for Iowa, it's a caucus and they are worse at counting votes than, well, us. Also, it's too cold.
Fifth: We are about to become a primary state:
Nevada was one of the few states to hold onto its caucus, but it appears ready to make the change. Nevada Assembly Speaker Jason Frierson, a Democrat, said he thinks he'll attract bipartisan support for his bill switching to a presidential primary and making it the first state on the calendar for both major parties.
The speaker wants it. The Dems control both houses and the governorship. Oh, and Harry Reid wants it. Done deal.
Sixth: Bill Gardner, all appearances to the contrary, is not God:
New Hampshire Secretary of State Bill Gardner shrugged off Nevada's plans to jump the calendar.
"There's probably going to be a lot more of this," Gardner said. "We'll deal with it when the time comes, if it happens. Our law hasn't changed. the position of the state hasn't changed."
New Hampshire's law that says it must be first on the primary calendar would never withstand a challenge. It is an anachronism, like Lord Bill and his state.
Seventh: Not only do we matter, but we have mattered and will matter. In 2008, Hillary won the state but Obama got the most delegates, helping him change the reversed momentum narrative. In 2016, Clinton edged Bernie Sanders here to head off his momentum. And last year, Joe Biden came in second to Sanders, reviving his campaign as he headed to South Carolina, where his momentum became unstoppable.
Add in that the national media loves coming to Vegas and that this would be great for The Indy, too, and the arguments for any other choice fade away. It's time.
The Nevada Independent is raising $200,000 by Dec. 31 to support coverage of the 2024 election.
Tax-deductible donations from readers like you fund this critical work.
If you give today,your donation will be matched dollar-for-dollar.
Give + Get Matched
Featured Videos