Jim Marchant accused of campaign finance violations for second time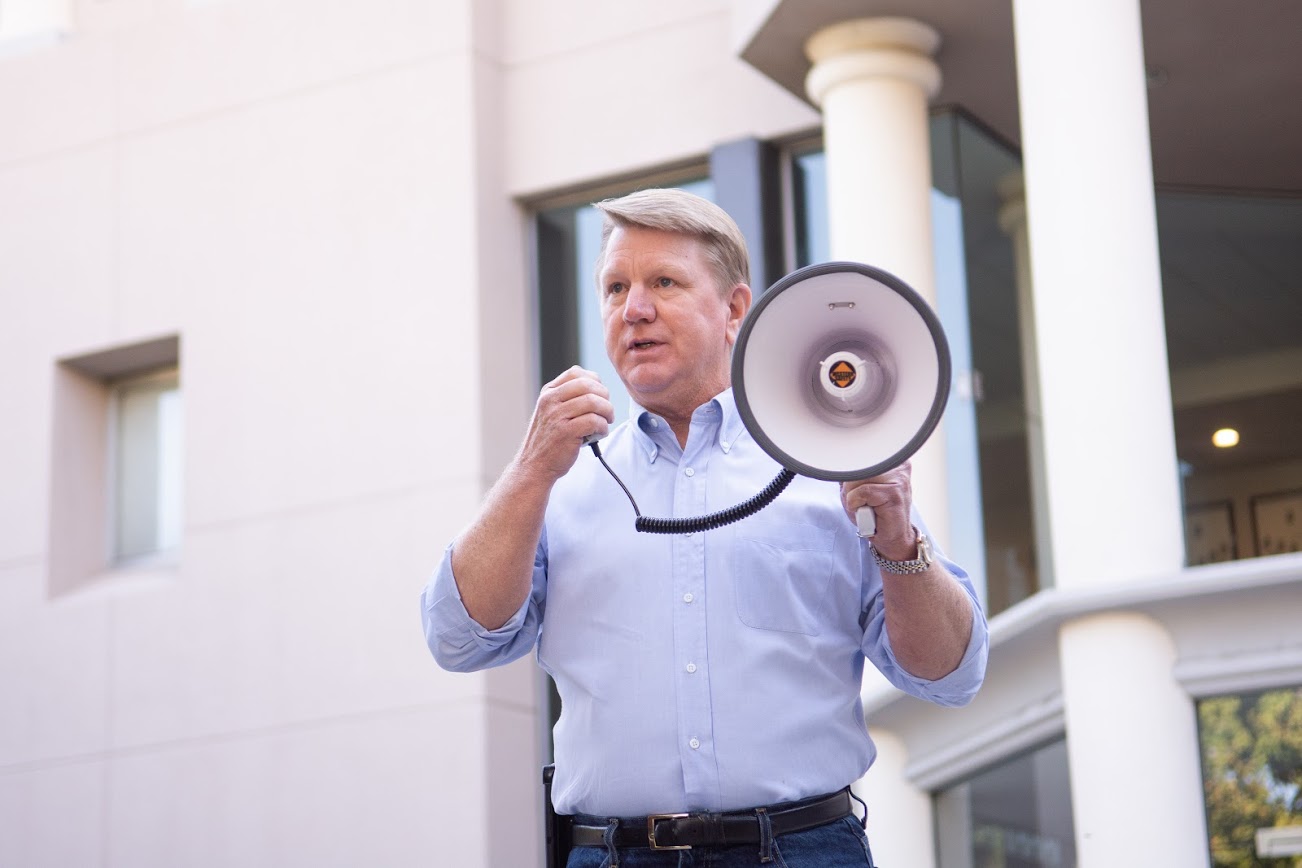 For the second time this year, Republican nominee for secretary of state Jim Marchant faces accusations that he violated state campaign finance laws by using a self-run political action committee to flout limits on campaign contributions.
End Citizens United (ECU), a left-leaning PAC that supports Democratic candidates across the country, on Wednesday filed an election integrity violation report with the secretary of state's office. It accuses Marchant of receiving excess contributions from the Conservatives for Election Integrity PAC (CFEI), which is registered to Marchant.
"CFEI contributed the legal maximum, $10,000, to Mr. Marchant's campaign. It subsequently spent significant sums of money to create, produce, and broadcast advertisements expressly advocating the election of Mr. Marchant," the complaint states. "Marchant was on both the giving and receiving end of these illegal contributions."
The complaint echoes a similar report filed in May by Jesse Haw, who lost to Marchant during the Republican primary for secretary of state in June. Haw's complaint argued Marchant received excessive contributions from two donors because they gave more than $10,000 to Marchant through both his campaign and the PAC he runs.
Though the new complaint was only filed with the secretary of state Wednesday, state officials are expected to close out their investigation into the first complaint filed by Haw by the end of this week, according to a spokesperson for the secretary of state's office.
Individual candidates are limited to accepting contributions of up to $10,000 from a single donor each election cycle ($5,000 for the primary and $5,000 for the general), but PACs are allowed to accept donations of any size.
ECU's complaint notes that in March, CFEI contributed $10,000 to Marchant's campaign, but the group has continued to support Marchant by spending thousands of dollars on advertising to bolster Marchant's bid for secretary of state, the office that oversees elections in Nevada.
Though contribution limits do not apply to "independent expenditures," such as an advertisement paid for by a PAC without direction or control from the candidate, the complaint notes that Marchant is the only listed officer of CFEI.
"A group controlled by the candidate is not acting independently of the candidate," Amanda Bogden, chief operating officer of ECU, wrote in the complaint. "These ads were instead 'coordinated expenditures' — and therefore in-kind contributions — that greatly exceeded the legal limits."
State law also describes an "independent expenditure" as one "not solicited or approved by a candidate." The complaint points to two ads released earlier this year, titled "Election Fraud" and "Meddle," which each support Marchant's candidacy for secretary of state and are paid for by CFEI.
Marchant did not respond to a request for comment or questions from The Nevada Independent about his involvement in the approval or creation of those ads.