Judge denies lawsuit seeking emails between Lombardo, campaign consultants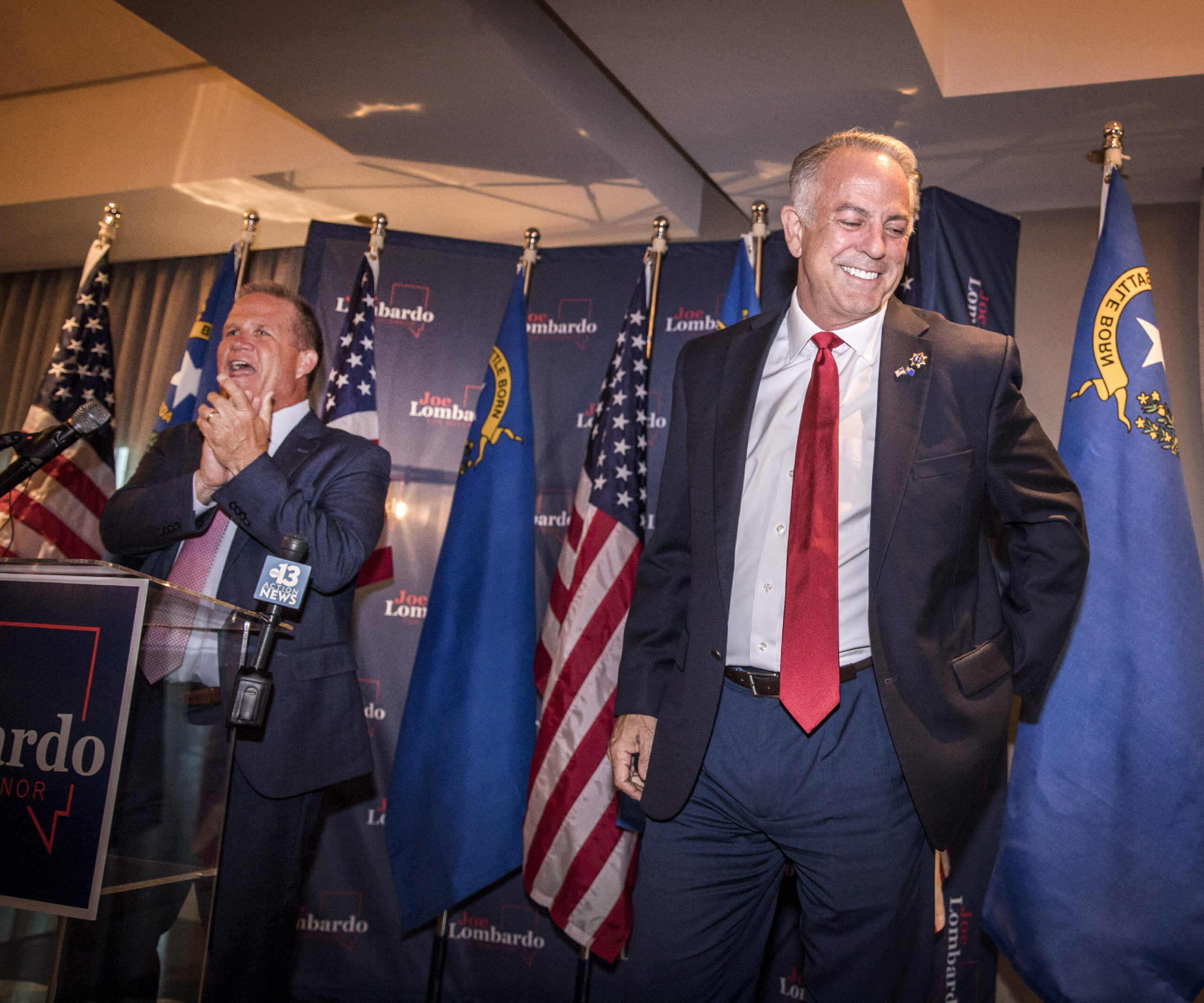 A Clark County District Court judge has ruled that emails between Clark County Sheriff Joe Lombardo and top Republican consultants working on his gubernatorial campaign are excluded from the state's public records law because they cover "documents of personal nature."
The order released Thursday by District Court Judge Maria Gall was a victory for the Las Vegas Metropolitan Police Department, which had sought to prevent release of emails between Lombardo and top campaign consults, including Mike Slanker, Ryan Erwin and former Nevada Lt. Gov. Mark Hutchison. The public records lawsuit was filed in early June by a Democratic Party-affiliated research group.
In the order, Gall wrote that neither party had addressed the crux of the issue — whether Nevada's public records law applied to records (emails) sent from a government account but that are personal in nature.
Citing the Merriam-Webster definition of "public record," Gall wrote that in the absence of "binding guidance," her interpretation of the public records law meant that "e-mails between Sheriff Lombardo and his campaign consultants of a wholly personal nature would not constitute public records open to inspection."
"While it is undisputed that Sheriff Lombardo engaged in political activity using his government email account, the Group has provided no basis upon which to obtain disclosure of what would otherwise be non-public records merely because the Sheriff may have violated policies on conflicts of interest, political activity, and/or personal use of government e-mail accounts," the order states.
A footnote clarifies that the order "makes no finding" as to whether Lombardo violated state law or policies by using his Metro email to communicate with campaign consultants.
The order also requires Metro to release four of the 40 emails turned over to the court, but temporarily stayed release of the emails as attorneys for Metro intend to appeal any disclosure order, no matter how limited.
Editor's Note: This story appears in Indy 2022, The Nevada Independent's newsletter dedicated to comprehensive coverage of the 2022 election. Sign up for the newsletter here.